Company overview
Industry:
Advertising / Media
Website:
tippingpoints.net
Since 2012, we has helped many Thai iconic brand to grow, as their online advertising consultant. With an abilities, experiences and management skill of our managing director combine with our professional teamwork in digital marketing and our creativity that we can provide, you can trust us to help ... Read more
There are no jobs for this company. Below are the jobs that you might be interested in.
Upload your resume.
Get found by the Employers.

฿15,000 - ฿18,000, negotiable


Experience:
No experience required
Salary:
฿15,000 - ฿18,000, negotiable
ดูแลงานบัญชีที่ได้รับมอบหมาย.
ประสานงานทั้งภายในและภายนอกแผนก.
วุฒิปริญญาตรี สาขาบัญชี.
เกรดเฉลี่ย ไม่ต่ำกว่า 2.70.
สามารถใช้ Ms Excel ได้.



Experience:
No experience required
Jobs Description:
Develop program with Java Technology.
Use OOP concepts and UML diagrams based on company standards.
Build and deploy application.
Work mostly independently within task guidelines established by management.
Perform work based on defined process and provide feedback on process improvements as appropriate.
Co-operate with team leader in estimation effort, developing plan/schedule and performing tasks according to the plan.
Bachelor's Degree or higher in Computer Science/ Engineering/ Information Technology or related fields.
0- 5year experience in JAVA Programming for programmer.(New graduates are welcome).
Knowledge of Web Application in JSP J2EE.
Knowledge of conception of Object Oriented Programming.
Knowledge of SQL Command.
Knowledge in java framework such as Spring, Hibernate, Web Sphere etc.
Technical Skills Required - JAVA / J2EE, Javascript, HTML, XML, Eclipse, Jboss, Websphere, MVC, Struts, UML, SVN, Maven, Junit, GWT.



Experience:
No experience required
Skills:
Electrical Engineering, English
Gulf Energy Development Public Company Limited.
To maintain, prepare, monitor, analyst, and troubleshoot for all electrical equipment as power system, transmission line and closely monitor for feeder of industrial user customers in safe and stable.
Bachelor's degree in Electrical Engineering.
Fresh graduates only.
Able to work at Pathum Thani/ Ayutthaya/ Samut Prakan/ Saraburi / Nakorn Ratchasima/ Chachoengsao/ Prachinburi/ Chonburi/ Rayong/ Songkhla/ Yala.
Able to work "On Call" on weekends and holidays.
Good command of English and computer literacy.
Goal - Oriented, Unity, Learning, Flexible.



Experience:
3 years required
Skills:
Management, Service-Minded, English, Thai
Our Customer Service department at Booking.com employs over 7,000 people, speaking 43languages, across 18countries worldwide. We're looking for enthusiastic people managers who pair great leadership skills with management experience in a customer service or contact centre environment to join our growing team in our colourful Customer Service offices in Bangkok, Thailand.
As a Team Leader in Booking.com Customer Service, you'll empower your people to develop their customer service skills and progress in their chosen career path. This unique position is a great opportunity for an energetic and inspirational people manager to effectively lead, motivate and develop a team of around 15 talented multilingual Customer Service professionals.
Exercising excellent leadership and communication skills, you'll develop and coach an international team in an environment that embraces change, cultivates service excellence, productivity, teamwork and high self-esteem. In return, we'll offer you a competitive compensation package and an environment in which you can do your best work.
The offer:
Annual leave entitlement.
Quarterly bonus plan.
Work schedule provided 4-6 weeks in advance.
Catered lunch or dinner depending on your work schedule.
Booking.com discount.
Health insurance.
Continuous growth potential, and free and on-demand professional training courses.
Our scale, scope, commitment to our people and our high standards of integrity make Booking.com a great place to work. If you would like to be part of our team in Bangkok and think you can make a difference, click to apply and one of our team will be in touch.
Take ownership for team results and provide daily leadership to a team of multilingual agents to achieve department targets.
Be an effective change manager, who knows how to handle periods of change and lead a team through this by displaying motivating and encouraging behaviours.
Understand development needs and provide coaching, training and support to team members.
Effectively use business tools to monitor team performance, quality and adherence.
Create a safe and open team environment where regular and constructive feedback is encouraged.
Be a role model for company policies and procedures and ensure the team understands and adheres to them.
Be a voice for continuous improvement providing feedback on opportunities and proactively share best practices.
Collaborate with the recruitment team in the recruitment process and onboarding of new team members.
Handle guest (B2C) cases as required.
Minimum 3 years' plus experience as a people manager or team leader in a customer service or contact center environment;.
Strong interpersonal skills.
Experience leading teams in an international, customer-focused environment.
Strong work ethic; self-directed and resourceful.
Fluent English and fluent Thai language skills.
Solution oriented and result driven.
Proactive, flexible and capable of working independently as well as working in a team.
Good communication and analytical skills.
Ability to multi-task & a flexible attitude.
Eligible to work in Thailand (This position is only open to Thai nationals as there will be no work pass sponsorship for this role.).



Experience:
3 years required
Skills:
C#, .NET, SQL, Oracle, Java
Responsible to analysis and design according to requirement.
Get requirement from user.
Able to transform business requirement to technical solution.
Control application development to SDLC and project responsibility.
Provide guidance and consultation to user.
Create Document to support project (Functional specification, High Level Design specification, Detail Design specification, Operation work flow and User Manual).
Bachelor's Degree in Computer Science or Computer Engineer or any related field.
At least 3 years experience in Analyst and Design for Finance & Accounting,.
Hire-Purchase and Non-Life insurance.
Strong in user requirements gather, analysis and application design by creating specification documents.
Good Knowledge and experience in UML, Object Oriented, J2EE & Java Technology(Servlet, JSP, EJB, JMS, XML), C#.net and Web Services.
Good knowledge and experience in Relational Database and SQL (Standard Query Language).
Knowledge in IBM WebSphere, DB2, Oracle and Crystal Report Enterprise it advantage.
Strong Leader and good skill communication.
Ability to work in a team & as well as independently.



Experience:
No experience required
Skills:
Creative Writing, Microsoft Office, English, Thai
Translating menus on Foodpanda website and application from English to Thai and Thai to English.
Your dream job:
Translating new restaurant menus from English to Thai and Thai to English.
Creating new restaurants, delivery areas & restaurant information in our system pages/ uploading digital menus on our website.
Updating menu items and prices.
Close coordination with Account Managers and Sales Representatives.
Perfect match material is:
Bachelor s degree in related field.
Good communication skills, time management andstructuredapproach to work are a must.
Detail orientated.
Good knowledge in MS Office package and Google docs.
Knowledge of foodpanda business and interest in a startups and food industry.
Thai National Only with fluency in English and Thai languages.
We give more than we take:
Our team is our family! We are young, dynamic, multicultural & -national, fun & ambitious.
Our vision is for you to use foodpanda before you even know what you would like to eat!.
Family time = regular company/ team events + annual work trip!.
Just relax with our weekly complimentary massages, food and drinks!.
Foodie time! Enjoy our Employee Discount Codes!.
We adapt to your life with flexible working hours and many types of leave!.
Learn at your own pace with our eLearning platform and app!.



Experience:
1 year required
Analyze project scope, specification,wireframe, plan and timeline toprepare for production.
Develop Web Application.
Report progress and all problems occurred to project manager.
Deliver complete project following project plan and timeline.
Bachelor's Degree or higher in Computer Science/ Engineering/ Information Technology or related fields.
At least 1 - 5year of experience in.NET Programming for programmer.
Knowledge of Web Application in ASP.NET.
Strong background in.NET Programming (ASP.NET,C#.NET,VB.NET, C,C++, etc.).
Knowledge of conception of Object Oriented Programming.
Knowledge of SQL Command.



Experience:
6 years required
Handling a full spectrum of learning and development and employee relations.
Design the training need survey and arrange the proper training program to each department.(Retail & Restaurant business).
Monitors and improve the performance of training (In-House, Public) to ensure the employee will be developed to support the company growth.
Support department managers in designing Job Description and keep the required documents and records.
Provide guideline, consultation for employees to ensure the HR good practice.
Make an action plan relating to performance appraisal development.
Ensuring compliance with all related company regulations and update labor law.
Maintain Employee profiles, HR data bases and HR software system (Time attendance, leave, personnel data, etc).
Provide administration support, prepare required documents to employees.
Other duties as assigned by HR Director.
Thai nationality, Age not over 38 years old.
Bachelor's Degree or higher in Human Resources Management, Business Administration or related field.
At least 5 years working experience in full spectrum of HR function and or other admin tasks.
Able to handle multi-tasks and tight work schedules both in independently and team work.
Have knowledge in labor laws and related matters.
Strong interpersonal and communication skills.
Good command of English.



Experience:
5 years required
Skills:
SEO, SEM, Digital Marketing, English
Salary:
฿100,000 - ฿120,000
We are looking for a Marketing Manager to lead our outbound marketing activities. You'll be responsible for presenting our brand and products in ways that will strengthen our brand and boost sales. For this role, you be a creative and quantitative thinker. You should be familiar with various marketing techniques.
Your goal will be to develop and implement the most profitable plans to position and promote our products.
Develop marketing strategies and tactics to get brand awareness which eventually will lead to new marketing leads.
Plan and execute all digital marketing, including SEO/SEM, marketing database, email, social media and display advertising campaigns.
Deploy successful marketing campaigns and own implementation from ideation to execution.
Experiment with a variety of organic and paid acquisition channels like content creation, content curation, pay per click campaigns, event management, publicity, social media, lead generation campaigns, copywriting, performance analysis.
Produce valuable and engaging content for our marketing channels that attracts and converts our target groups.
Collaborate with agencies and other vendor partners.
Prepare and monitor the marketing budget on an annual basis and allocate funds wisely.
Oversee and approve marketing material, from website banners to hard copy brochures and case studies.
Measure and report on the performance of marketing campaigns, gain insight and assess against goals.
Identify Esri Inc's plan and insights, and optimize strategies and performance accordingly.
Demonstrable experience in marketing together with the potential and attitude required to learn.
Solid knowledge of website, email marketing, and other social media platforms.
Comfortable working with numbers, making sense of metrics and processing figures with spreadsheets.
Up-to-date with the latest trends and best practices in online marketing and measurement.
Bachelor or master's degree in Marketing or related field.
Good English proficiency.



Experience:
1 year required
Develop program with Java Technology.
Use OOP concepts and UML diagrams based on company standards.
Build and deploy application.
Work mostly independently within task guidelines established by management.
Perform work based on defined process and provide feedback on process improvements as appropriate.
Co-operate with team leader in estimation effort, developing plan/schedule and performing tasks according to the plan.
Bachelor's Degree or higher in Computer Science/ Engineering/ Information Technology or related fields.
10 year experience in JAVA Programming for programmer.
Knowledge of Web Application in JSP J2EE.
Knowledge of conception of Object Oriented Programming.
Knowledge of SQL Command.
Knowledge in Java framework such as Spring, Hibernate, Web Sphere etc.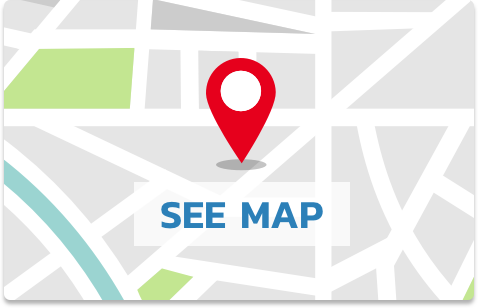 Tipping Point Solution Co., Ltd.
10 Wattananiwet 4 Sutthisan Rd. Samsennok Huaykwang Bangkok 10310
Benefits
Provident fund
Annual bonus
Transport Allowance
Learning & Development Opportunities
Social Security
Five-day work week
Job training
Travel Allowance
Accident Insurance
Free lunch & snacks
Maternity leave