Company overview
Industry:
Tourism / Travel
Website:
www.takemetour.com
TakeMeTour is a marketplace for local 1-day tours. We connect international travelers with local people. We are the largest marketplace for local tours in Thailand and expanded to Cambodia, Philippines, and Vietnam with more than 800 travel products We are changing the way people travel. So, we ... Read more
Why join us: If you believe in these values, apply now - International mindset : Understand the culture difference, Think globally. - Sharing and caring : Put yourself in someone's shoes - Being better : Be open-minded, Always get feedback, Continuously improve - Think like a pirate : Making impact, Creative ... Read more
There are 3 job positions for TakeMeTour

฿18,000 - ฿35,000, negotiable, commission paid with salary


Experience:
No experience required
Skills:
Management, Thai, English
Salary:
฿18,000 - ฿35,000, negotiable, commission paid with salary
Your work is to ensure that all users of TakeMeTour are happy (both travellers & local expert / local guide). You will be the only customer facing position of the company. Be prepared to represent TakeMeTour!.
The "Customer Experience" position is responsible for managing customers' experience & their happiness. This includes, but not limited to the following:
Travellers: Making sure that foreign travellers have a smooth experience using TakeMeTour (including trip suggestion & customization or even solving their basic technical problem).
Make sure that those who use TakeMeTour receive a the best-in-class experience from the pre-trip, during-trip,and until post-trip period.
Understand customers' problems and be the main POC when they have any problem.
Proactively reach out to potential travellers to promote TakeMeTour's experience.
Local Expert: Help them list an interesting, unique, and creative local experience on TakeMeTour.
Ensure local expert happiness by creating an active local expert community.
Lead or participate in new projects or initiatives (if any).
We are looking for an enthusiastic, passionate and self-motivated team member.
Who have an excellent communication skills and good service minded.
Able to speak & write fluently in Thai and English (3rd language is a plus).
Love talking and mingling with people (either in-person, phone, email, chat).
Good service mind & optimistic person.
Able to handle immediate situations & find an appropriate solution quickly.
Be creative & passionate on planning a trip around Thailand.
Not only work hard, but also work smart to get things done.

฿25,000 - ฿38,000, negotiable


Experience:
1 year required
Skills:
Digital Marketing, Market Analysis, Creative Writing, English
Salary:
฿25,000 - ฿38,000, negotiable
TakeMeTour is the award-winning & the largest marketplace for local tours in Thailand (expanding to Southeast Asia). We are the leading TravelTech startupin Thailand.
We are looking for a DigitalMarketing position focusing on anAffiliate Marketing + Blogger Relationship to work with the best travel bloggersand find more of them.
Your role is to acquiremore travel bloggers from around the world, negotiate the deal, and create a healthy & happy relationship with them. Some of the tasks include:
Keyword research.
Contact blogger & negotiate the deal (chat, email, or video conference).
Collaborate & arrange a trip for international travel bloggers.
Plan, execute and developthe affiliate marketing strategy.
Initiate new campaign ideas, incentive, and bonusfor the affiliates.
We are looking for a person with the following match:
1-4 years of experience in the related field.
Experienced in an online marketing.
Experienced in an affiliate marketing.
Good at execution.
Good at logic & analytic.
Fluent in English (writing & speaking).
If you are a travel blogger yourself is a plus.

฿20,000 - ฿35,000, negotiable


Experience:
No experience required
Salary:
฿20,000 - ฿35,000, negotiable
If you're passionate about great travel content and local stories, we want you! Let's show the world not only the famous but also the local sides of Thailand through blogging. Don't forget to send us 2-3 English writing samples (travel-related if possible) along with your resume to [email protected]
Write SEO-friendly blog posts about traveling in Thailand, not only the popular attractions but also the hidden gems and insider tips.
Plan and come up with engaging, relevant travel content (e.g. find up-and-coming destinations or new travel ideas, use keyword research tools, etc.).
Share the value of local experience by blogging about TakeMeTour Local Experts and other local stories.
Handle email correspondence with travel bloggers (e.g. invite them to sponsored trips, offer them the local experience that matches their interests, etc.).
Occasionally create travel content for business partners.
Assist other teams in language-related tasks as needed.
Help manage TakeMeTour social media channels as needed.
Love sharing insider tips about traveling in Thailand with travelers from all over the world.
Creative and versatile.
Have great English writing skills (At least 1 year of experience in English content writing).
Know how to write SEO-friendly blog posts or are willing to learn more about it.
Have an eye for detail.
Able to work under pressure.
Social media management knowledge (especially Pinterest) would be a huge plus!.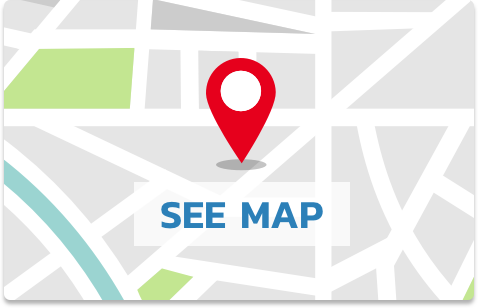 Benefits
Employee discount
English lessons
Flexible working hours
Job training
Professional development
Social Security