Company overview
Website:
www.getmystamp.com/
Stamp is an authentication platform powered by the Stamp Seal. It can securely approve mobile transactions at the point-of-sale, being a driver of online-to-offline business. Stamp Seal can authorize mobile payments, redeem online coupons, run loyalty point systems and more.Read more
Why join us: A group of passionate innovators.Read more
There are no jobs for this company. Below are the jobs that you might be interested in.
Upload your resume.
Get found by the Employers.



Experience:
3 years required
Skills:
Adobe Illustrator, High Responsibilities, Teamwork, Punctual, Energetic
ManageallOrganizationDevelopmenttasks/Projectsas assignedorcreate newHR Strategiesto support core business.
Build the Developmentframework for both corporate level andBusiness Unit level andalso design relevant developmentpractices ex. Coaching model, Leadership DevelopmentProgram, People Development Framework.
Understanding the process ofTalent acquisition, Developing a successor and IDP/PMS.
Ensure thatHROD Tasksaredesigned and operated i.e.Career Management, Talent Management,Succession Planning andCompetency Management.
Build Corporate Culture through HROD tools andactivities for strengthening the Corporate core value.
Male or Female age not over 32 years old.
Bachelor or higher degree in Human Resources,Political Sciencesor related field.
At least 3 years experience in Human Resources Management or Human Resources Development, Organization Developmentexperience is preferred.
Good interpersonal and communication skill.
Strongin Thai and English communication skills.
Service minded, Analytical Skill.



Experience:
5 years required
Skills:
Mechanical Engineering, Electrical Engineering, Procurement, English
Executes the direction, policies and ISO procedure.
Manage outsourced quantity surveyor to prepare cost plans, elemental cost breakdown by trade, tender documents and reports, contract documents (if required), financial statements, variation orders reports, certificates of payments and final account statements..
Provide elemental cost allocation to the design team from an early stage in the design sequence to see how much of the project budget has been allocated to various aspects and elements of the project..
Monitor constantly the latest construction cost against the budget and ensure that the construction cost is within the approved budget. Highlight any potential cost overrun to Head of Department..
Participate with the project team to carry out value engineering exercises and cost analysis. Identify a list of potential cost savings and alternative solutions but still achieve on project s objectives and deliverables..
Prepare a tender strategy jointly with Project Manager and make recommendation in term of low cost, low risk, short program, high quality, cost certainty with all pros and cons etc. to Head of Department..
Identify and evaluate of potential contractors, suppliers, and/or specialists for the construction of the project including obtain and appraise tenders and submit of recommendations to Head of Department..
Source materials/equipment as per purchasing plan mutually agreed with Head of Department. Draft TOR, obtain bids, review tenders, support management to negotiate prices and commercial contract conditions, and place purchase orders or agreements..
Review valuations for payments on account at the intervals stated in the contract, and recommend to Head of Department..
Review variation order estimates when they arise, and examine the contractor s claims including measurement reviewing and pricing, negotiate and finalize the totals with the contractors and recommend to Head of Department..
Prepare financial reports for Head of Department reflecting the construction cost committed and anticipated..
Prepare and complete the statement of final accounts for the project including incorporating the final accounts of direct contracts..
Produce cost model and cost analysis to Head of Department which records how cost has been distributed over the elements of a building..
Work in line with department KPIs and quality management system used in the company..
Participate in the prequalification meeting of consultants and contractors including put up management paper for approval and feedback the performance of vendors to Head of Department..
Bachelor or Master Degree in Engineering ( Mechanical or Electrical ).
5 -10 Years of Experience in building material procurement with developers or contractors..
English and computer skill.

฿25,000 - ฿35,000, commission paid with salary


Experience:
No experience required
Skills:
Sales, Market Analysis
Salary:
฿25,000 - ฿35,000, commission paid with salary
ADGES' human capital consultants help clients, including top-level executives, board members, and HR professionals, optimize business performance by addressing their human capital issues. Specifically, consultants and analysts help clients manage, reward and engage talent to drive business performance. ADGES' ability to compete is driven from powerful tools, intellectual capital, high quality of work, leveraged resources and top talent.
Sales manager is involved in developing marketing campaigns to promote ADGES' products, services or ideas. The role includes planning, advertising, public relations, organizing events, product development, distribution, sponsorship, and research.
Generate sales based on agreed KPI.
Understand ADGES' products and unique selling points.
Align ADGES' products with potential clients.
Present ADGES' products by own self and able to demonstrate the selling points to align with customers demands.
Work collaboratively with the clients to come up with the proposal that captured customers demands with ADGES' service.
Follow up with the clients and turn proposal to businesses.
Make sure all required financial documents have complied with the client's requirements as well as ADGES' requirements.
Marketing Function:
Liaising and networking with stakeholders including customers, colleagues, suppliers and partner organizations;.
Communicating with CEOs, HR executives, and managing customer relationships;.
Maintaining and updating customer databases;.
Organizing and attending events such as conferences, seminars, receptions, and exhibitions;.
Conducting market research such as customer questionnaires and focus groups;.
Contributing to, and developing, marketing plans and strategies;.
Evaluating marketing campaigns;.
Monitoring competitor activity;.
Master degree in business management, marketing management is preferred.
Hand-on, flexible, and able to keep up with the recent trend of professional business marketing practices and campaign.
Strong analytical skills, both quantitative and qualitative.
Good personal skills and confident when dealing with a senior executive.
Excellent organizational, interpersonal, verbal and written communication skills.
Intellectual curiosity, seeking opportunities to develop new skills.
Flexibility, adaptability and the ability to work under tight deadlines, changing client needs in the small but fast-moving organization.
Superior organizational skills and excellent attention to detail.
Mature and self-motivator.
Team players.
Hand on but still keep a big picture in-mind.



Experience:
No experience required
Skills:
Industrial Engineering, Ability to travel upcountry, English
Being a responsible to control the inventory and work out PR pickups withdrawal - the parcel to parcel inventory control.
Designing and implementation of inventory management system (physical count, barcode).
Controlling and monitoring materials, supplies and performing the inventory loan disbursement in the use and maintenance of equipment and required reporting.
Preventing loss tools and providing the replacement equipment when the damage or loss.
Managing the quality system and environment.
Managing and controlling the warehouse budget.
At least bachelor s degree in Industrial Engineering or related fields.
Minimum 3 years experience in material planning, warehouse or logistics management. (New graduated engineer who is a high-potential and seeking for job challenging is also welcome).
Experience in warehouse management system.
Experience in power plant would be advantage.
Good command in English both of written and verbal.
Goal - Oriented, Unity, Learning, Flexible.



Experience:
2 years required
Skills:
Sales, Negotiation, English
Responsible for selling of IT solutions/software products to the specified target.
Identify business opportunity through proactive engagement and development of strong. relationship with customer.
Customer visits and follow up on proposed sales achievement.
Handle process of writing proposal and bidding.
Provide basic technicalconsultant and product knowledge to the customer.
At least 2 years of sales experience in IT solutions/System Integrator.
Bachelor's degree or higher in Computer Engineer, Computer Science, Information Technology, or related field.
Experience in Sales IT is a plus.
Good presentation, communication and interpersonal skills.
Strong drive to achieve, interpersonal, presentation and communication skills.
Having own car.



Experience:
No experience required
Skills:
Able to work as a shift, Ability to travel upcountry, Mechanical Engineering, Electrical Engineering, English
Providing technical guidance and supporting the staff, relevant operations and maintenance matters.
Improving all relevant operations and maintenance procedures.
Analyzing incident reports and suggesting necessary actions.
Analyzing operational data relating to any contractual guarantees and obligations and, if necessary, recommend corrective actions.
Advising and assisting in planning and executing relevant maintenance and coordinating with the maintenance/operator and suppliers for preparing and planning of scheduled & unscheduled inspection.
Identifying initial spare parts requirements and maintaining the required stock availability, ensuring the timely availability of identified spare parts, consumables and tools for scheduled maintenance.
Selecting tools and equipment required for maintenance.
During scheduled or unscheduled inspections, coordinating between the operator/maintenance and suppliers, and ensuring that they are aware of all modifications and related technical matters.
Ensuring that suppliers of services comply with all necessary Health, Safety & Environmental requirements.
Determining, Training and guiding for power station staff periodically for assessment their ability and potential.
Implementing generic plant manual and guidance documents to reflect the requirements of PPA contract and ensuring that all procedures are followed.
Considering and actively developing improvement potentials for all processes.
Complying with all legislative Health & Safety requirements relevant.
Being aware and follow by ISO 9001:2000 and ISO 14001:2004 requirements, company s quality and environmental policy, objectives, PMR and Committees suggestions.
At least bachelor s degree in Mechanical or Electrical Engineering.
Minimum 5 years experience in commissioning, operation or maintenance of power station or equivalent field, two of which in combined cycle plants associated with either plant control or thermal block (New graduated engineer who is a high-potential and seeking for job challenging is also welcome).
Ability to plan, develop, implement, and control, financial budgetary forecasts and maintenance plans.
Good knowledge of gas turbines, steam turbines, generators, pumps, valves, boilers, instruments and controls, water chemistry, basic electricity and power plant theory.
Substantial knowledge of engineering practices, functions and processes involved in the operation and maintenance of power station.
Good interpersonal and presentation skills.
Good command both of spoken and written English and computer literacy.
Goal - Oriented, Unity, Learning, Flexible.



Experience:
3 years required
Key Responsibilities:
Obtain customer insights from data, interviews, feedback and market research to develop strategy and initiatives to increase customer retention and order frequency.
Define customer segmentation based on data, identify needs of customers in each segment, and develop differentiated strategies to serve different segments.
Work closely with local marketing team and provide customer segmentation insights to launch tailored marketing campaign and communication.
Incorporate thorough understanding of customer and local context to develop, launch and oversee loyalty programs.
Communication, get alignment, and ensure strong collaboration across internal teams product, marketing, restaurants service, logistics to ensure successful implementation of segmentation strategies and loyalty programs.
At least 3 years of experience in customer insight, marketing, or CRM preferably in e-commerce or online delivery industries.
Excellent understanding of Thai context and customers; and ability to empathize with customers.
Fluency in English and Thai.
Data driven and fact-base, solution-oriented, and structured problem-solving approach.
Analytical mindset and ability to process and derive insights from multiple sources of data.
Excellent communication skills, clear logical thinking, and ability to coordinate with and influence multiple stakeholders.



Experience:
No experience required
Jobs Description:
Develop program with Java Technology.
Use OOP concepts and UML diagrams based on company standards.
Build and deploy application.
Work mostly independently within task guidelines established by management.
Perform work based on defined process and provide feedback on process improvements as appropriate.
Co-operate with team leader in estimation effort, developing plan/schedule and performing tasks according to the plan.
Bachelor's Degree or higher in Computer Science/ Engineering/ Information Technology or related fields.
0- 5year experience in JAVA Programming for programmer.(New graduates are welcome).
Knowledge of Web Application in JSP J2EE.
Knowledge of conception of Object Oriented Programming.
Knowledge of SQL Command.
Knowledge in java framework such as Spring, Hibernate, Web Sphere etc.
Technical Skills Required - JAVA / J2EE, Javascript, HTML, XML, Eclipse, Jboss, Websphere, MVC, Struts, UML, SVN, Maven, Junit, GWT.



Experience:
No experience required
Skills:
Able to work as a shift, Business Statistics / Analysis, Customer Relationship Management (CRM), English, Thai
Job Responsibilities:
Audit Floor planvehicle as according to audit process to be covered both Nissan and Mitsubishi brands by coordinate with Nissan and Mitsubishi dealers, manufacturer and related parties.
Conduct surveillance field audit to ensure that audit activities to be conducted by third parties are comply to company policy and procedureswhich includes physically inspecting all dealer vehicles for serial number, excessive wear, damage, location and date of sale.
Conduct unplanned and planned inventory field audit activities for all floor plan vehicle to obtain information on purchaser, finance source and delivery date of vehicle sold.
Monitor all Floor plan vehicle stock to be concisely.
Prepare, present and obtain agreement/consent of an accurate findings / audit results of new vehicle stock to reach valid conclusions with the dealers.
Submit audit results, including your Red Flags and concerns, for review by Audit Manager, credit and sales partners.
Monitor all Floor plan vehicle stock to be concisely.
Perform any other duties as assigned by supervisor.
Bachelor in Business Administration, Finance, or related fields.
2-3 years working experienceinconducting field / onsite / of new vehicles stock auditwould be advantage.
Have business knowledge on auto financing, especially in wholesale / Floor plan function.
Able to travel occasionally: Job involves daily travel for vehicle audit and occasional overnight travel may be required (Driver's License is required).
High accountability and honestly.
Self-motivation, determination, confidence and adaptability.
Good administrative skills.
Literate in Computer, MS Excel, MS Word, etc.
Good communicated in English both speaking and writing.
We offer attractive salary commensurate with experiences and abilities, career development opportunities and generous fringe benefits to the successful candidate. Please submit your English resume stating working experience, current salary and expected salary together with recent photo to:
NISSAN LEASING (THAILAND) CO., LTD.
Nissan Leasing (Thailand) Co., Ltd.
3 Rajanakarn Building, 26th Floor, South Sathorn Road,
Yannawa, Sathorn, Bangkok 10120
Telephone: (+66) 02-207-4000
Visit us at www.nissanleasing.co.th.



Experience:
5 years required
Skills:
Electrical Engineering, Project Management, English
ToDesign, maintain, implement, or improve machanical / electrical system.
To implement Property Management Strategy and Policy.
To support of the property and ensure that the company's reputation as a high-quality service provider in maintained and enhanced.
To supervise and monitor property s technical staff for efficient running of theproperty, and compliance with the company's rules and policies.
ToDesign, maintain, implement, or improve electrical system.
To identify problem areas in the property and recommend improvement plans tomaximize the efficiency of Property Management.
To provide a full range of management services including building management,asset management and technical services.
To report management matters to the Management on a daily basis, as well asreport immediately in the event of building emergencies.
To maintain good public relation with property s technical staff.
Carry out any other duties as assigned by the Management.
Bachelor Degree or Master in Engineering of electrical.
Experience 5 years above in real estate business such as building, departmentstore, residential.
Good command in English.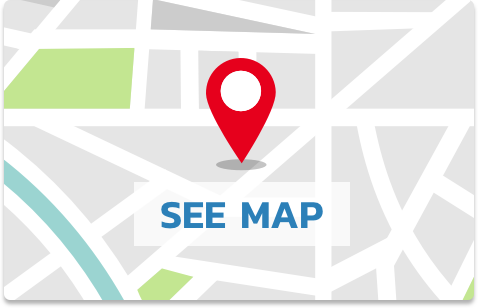 Q-Advertising Co., Ltd.
71 Golden Town Building, #309, Phayathai Road, Ratchathewi, Bangkok 10400
Benefits
Five-day work week
Social Security