Company overview
Industry:
Information Technology
Outsourcify Co. Ltd. is a BOI approved web agency created by Thai, French and Swedish partners, with currently a team of 25 web designers and developers working in our Bangkok office (Asoke/Sukhumvit soi 31). We convert our client's ideas & into functional design, markup code and web applications ... Read more
Why join us: Come to visit our office and you'll discover why.Read more
There are no jobs for this company. Below are the jobs that you might be interested in.
Upload your resume.
Get found by the Employers.



Experience:
5 years required
Work Location: Head office, Rama 3 road, 20th Floor,Bangkok Good remuneration package will be rewarded and also excellent future career growth opportunity is available for the right candidate.
Take a special CARE to VIP Customer of Krungsri Consumer regarding Credit card of Krungsri.
Handle customer inquiries, complaints and solve the problem with prompt accurate and courteous replies over the phone.
Provide general information relating to card products and banking products.
Able to work in Shift (5 working days & shift hours).
Maximum Shift Allowance at 6,000 B. (top up from base salary).
Maximum English Skill Allowance at 4,000 B.(top up from base salary).
Thai nationality.
Bachelor Degree in Business Administration or related.
5 years' experience in Customer Service or Call Center Banking/Financial Area.
Strong communication in English (TOEIC score 600 and above).
Be able to work under pressure and service oriented.
Good team player.



Experience:
2 years required
Skills:
Network Infrastructure
Design System IT infrastructure with high availability.
Participate in IT project and provide consulting service to the customer.
Support technical team and sales team on new and existing project.
Consult and evaluate new server and storage and virtualization to deploy in future business.
Knowledge of Server, Storage, Virtualization to fulfill customer needs.
Capability to learn new technical and product knowledge, learning material in English.
Bachelor's Degree or higher in Computer Engineering, Computer Science or IT related fields.
Experiences in IT industrial, Pre-Sales solution or related.
Knowledge in IT infrastructure, Server, Storage, Software Solution.
Strong technical skill on Blade Server, Storage and Virtualization.



Experience:
2 years required
ต้องได้รับหนังสือรับรองความรู้ความสามารถ ตามพระราชบัญญัติส่งเสริมการพัฒนาฝีมือแรงงาน (ฉบับที่ 2) พ.ศ.2557 หรือสมัครเข้าฝึกอบรม และมีลำดับรายชื่อเพื่อฝึกอบรมเป็นที่เรียบร้อยแล้ว.
ดูแลซ่อมแซม และบำรุงรักษางานระบบส่วนกลางของอาคาร.
ซ่อมแซมงานในห้องชุด.
ให้บริการลูกค้า และเจ้าของร่วม.
เพศชาย อายุ 21 ปีขึ้นไป.
สำเร็จการศึกษาระดับประกาศนียบัตรวิชาชีพ (ปวช.) ถึงปริญญาตรี สาขาวิศวกรรมไฟฟ้า และมีประสบการณ์ทางด้านการบริหารอาคารชุดอย่างน้อย 1 ปี.



Experience:
1 year required
Skills:
Business Statistics / Analysis, Oracle
Get requirement from users.
Responsible for analysis and design according to requirement.
Able to transform business requirement to a technical solution.
Control application development to SDLC and project responsibility.
Provide guidance and consultation to user.
Create a document to support the project (Functional specification, High-Level Design specification, and User Manual).
Bachelor's Degreein Computer Science, Computer Engineer, IT or related fields.
Experience inanalyst design and gathering requirement from users.
Having experience inResponsive Web Design and designing Native Mobile Application should be the advantage.
Have DBMS knowledge in OracleDB2 or SQL Server.
Self-motivated, smart working strong analytical & problem-solving skills.
Strong analytical skill, conceptual thinking, problem-solving, communication and interpersonal skill.



Experience:
2 years required
Skills:
Sales, Negotiation, English
Responsible for selling of IT solutions/software products to the specified target.
Identify business opportunity through proactive engagement and development of strong. relationship with customer.
Customer visits and follow up on proposed sales achievement.
Handle process of writing proposal and bidding.
Provide basic technicalconsultant and product knowledge to customer.
At least 2 years of sales experience in IT solutions/System Integrator.
Bachelor's degree or higher in Computer Engineer, Computer Science, Information Technology,.
or related field.
Experience in Sales IT is a plus.
Good presentation, communication and interpersonal skills.
Strong drive to achieve, interpersonal, presentation and communication skills.
Having own car.



Experience:
No experience required
Skills:
Electrical Engineering, English
Gulf Energy Development Public Company Limited.
To maintain, prepare, monitor, analyst, and troubleshoot for all electrical equipment as power system, transmission line and closely monitor for feeder of industrial user customers in safe and stable.
Bachelor's degree in Electrical Engineering.
Fresh graduates only.
Able to work at Pathum Thani/ Ayutthaya/ Samut Prakan/ Saraburi / Nakorn Ratchasima/ Chachoengsao/ Prachinburi/ Chonburi/ Rayong/ Songkhla/ Yala.
Able to work "On Call" on weekends and holidays.
Good command of English and computer literacy.
Goal - Oriented, Unity, Learning, Flexible.



Experience:
4 years required
Skills:
.NET, Angular.js, iOS, Kotlin, English
Being a responsible for the complete scope, design, build, test, implement and/or maintain multiple mobile applications, web applications and develop innovative applications to demonstrate alignment to the Digital strategy roadmap and business users.
Working across the full stack, including develop front-end application, API integration from mobile application to back-end and K2, Responsive design, web technology programming and coding, performance tuning, security and user experience.
Ability to test your own work and ensure sites are functioning properly and are available to users.
Coordinating web/mobile application development throughout the lifecycle with all stakeholders e.g. users, vendors, designers, infrastructure team.
Communicating plans, status, risks and issues to project governance team and stakeholders in a timely manner, as well as escalate any potential issues where required.
Investigating and resolving application functionality related issues, providing first level support, troubleshooting and identifying modification needed to meet business processes.
Assisting in managing an outsourced relationship for 3rd party application development and programming consultants.
Assisting a network administrator with application installation and testing.
Serving as a single point of contact for some of the assigned mobile/web applications.
Providing training and training document of application to peers and to users where appropriate.
Providing an assistance and advising to business users in the effective use of applications and information technology.
Ability to cope with fast changing environment and possess of good learning agility of new technology, languages so that you can adapt to the evolving needs of our business e.g. RPA, Chat bot, IOT, Predictive analysis.
At least bachelor s degree in Computer, IT, MIS or related fields.
Minimum 4 years experience in mobile/web developer.
Expert with mobile application development e.g. Native IOS (Swift), Native (Kotlin) and Xamarin.
Expert with web application development and API e.g. React, Microsoft.Net C#,.Net core, HTML, CSS, AJAX, ASP, K2, Angular.
Experience in database tuning with SQL Server.
Familiar with good design patterns.
Knowledge of integration between web or mobile application and SAP products e.g. SAP ERP, SuccessFactors would be an advantage.
Creativity, problem solving skills, analytical and systematic thinking and good interpersonal skills.
Good command both of spoken and written English.
Goal - Oriented, Unity, Learning, Flexible.
Interested person, please submit your resume via online system:https://careers.gulf.co.th/or click"APPLY NOW".
All applications will be strictly confidential, and will be kept for at least 1 year.Only shortlist candidates will be notified.
Gulf Energy Development Public Company Limited.
11th Fl., M Thai Tower, All Seasons Place,
87 Wireless Rd.,Lumpini, Pathumwan, Bangkok 10330.
Website:http://www.gulf.co.th/.



Experience:
No experience required
UNIX.
Database: Oracle.
Setup, Implementation, Performance tuning and Maintenance System Software such as Operating system, Database server, the Application Server on UNIX and Window.
Ensures high availability and acceptable levels of performance of mission-critical host computer resources.
Creates and maintains appropriate system documentation.
Work closely with the team to ensure timely completion of client deliverables.
Bachelor's Degree in Computer Engineering or Computer Science.
Knowledge of System software installation, Performance Tuning, and Maintenance.
Knowledge of Operating System (UNIX, Linux, Windows Server, Server Virtualization Technology) and Networking.
Knowledge of Database: Oracle, DB2 or Microsoft SQL Server.
Strong analytical and problem-solving skills for evaluating various technical solutions.
High ability to learn new technology.

฿20,000 - ฿30,000, negotiable


Experience:
2 years required
Skills:
Sales, Service-Minded, Good Communication Skills, English
Salary:
฿20,000 - ฿30,000, negotiable
Type of Contract:Permanent
Location:ChaengwattanaOffice.
ABOUT THE DEPARTMENT/TEAM.
British Council Thailand is one of the biggest in the British Council s global network with thousands of adult and young learner students studying with us.Our main office is based in Siam Square, Bangkok with locations spread out across the Bangkok metropolitan area and around Chiang Mai.
Our customers engage with us face-to-face, online, through email and via the phone.Our Sales & Customer Management team provides a high quality and efficient customer service experience to all new and existing customers across all British Council services.
WHAT YOU WILL BE DOING AND WHY
Working with both our students and with your internal colleagues at British Council, you will provide an exceptional level of customer service engaging with customers face-to-face, online and over the phone to make sure all our customers needs and requests are taken of. You will also provide support for all sales and marketing events to create awareness about the British Council.
WHAT IS INTERESTING ABOUT IT
You can take pride in the fact that you will be part of a team that enables the British Council to meet its objectives and gives all our customers an exceptional experience. You will also be able to join regular professional development, training and skills programmes to develop your experience and skills.
WHAT WE ARE LOOKING FOR.
You will bring along at least 2 years experience in sales and customer management environment of education or services related field. You should be Fluent in both Thai and English.
Interested applicants should read through the Role Profile and please apply viahttps://tinyurl.com/THA-NT-2050e.
Closing date for applications: 4 August2019 (23:59 UK Time).
We offer an attractive benefits package.
Right to work in Thailand".
The British Council is committed to a policy of equal opportunities and welcomes applicants from all sections of the community.
The British Council is committed to the protection of all children and supports the principles of the UNCRC by taking all reasonable measures in our work to ensure a child safe environment. The British Council is committed to maintaining the confidentiality of personal information and undertakes not to divulge any of the applicants personal information to any third party without the prior consent of the applicant. Our privacy policy can be found athttp://www.britishcouncil.org/home-privacy-policy.htm. .



Experience:
No experience required
Skills:
Network Infrastructure, Software Architecture
Responsible for implement and technical support for network solution.
Provide detail design, planning and consulting network and security solution to customer.
Install and provide configuration to network equipment and network services.
Troubleshooting, determine cause of the problems, follow up and solve the problem - Provide implementation, maintenance, and integration of the corporate WAN, LAN and server architecture.
Bachelor's Degree or higher in Computer Engineering /Computer Science or IT related field.
Experience in Network installation and support LAN/WAN and Network Management will be advantage.
Knowledge of TCP/IP networking such as Routing, Switching, QoS and security.
Knowledge on computer OS, DNS, DHCP, E-mail system.
See all reviews for this company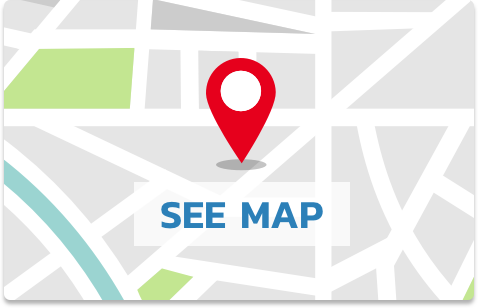 Outsourcify Co., Ltd.
199/24 Soi Sawasdee Sukhumvit 31 Khlong Tan Nua, Wattana Bangkok 10110, Thailand
Benefits
Annual bonus
Five-day work week
Transport Allowance
Paid holidays
Learning & Development Opportunities
Free lunch & snacks
Flexible working hours