Company overview
Industry:
Information Technology
Outsourcify Co. Ltd. is a BOI approved web agency created by Thai, French and Swedish partners, with currently a team of 35 web designers and developers working in our Bangkok office (on Thonglor Rd, near BTS). We convert our client's ideas & into functional design, markup code and web applicatio ... Read more
Why join us: Come to visit our office and you'll discover why.Read more
There are no jobs for this company. Below are the jobs that you might be interested in.
Upload your resume.
Get found by the Employers.

฿40,000 - ฿65,000, negotiable


Experience:
1 year required
Skills:
Business Statistics / Analysis, Microsoft SQL Server, .NET, C#, Java, MySQL, Thai, English
Salary:
฿40,000 - ฿65,000, negotiable
Get requirement from users.
Responsible for analysis and design according to requirement.
Able to transform business requirement to a technical solution.
Control application development to SDLC and project responsibility.
Provide guidance and consultation to user.
Create a document to support the project (Functional specification, High-Level Design specification, and User Manual).
Bachelor's Degreein Computer Science, Computer Engineer, IT or related fields.
Experience inanalyst design and gathering requirement from users.
Having experience inResponsive Web Design and designing Native Mobile Application should be the advantage.
Have DBMS knowledge in OracleDB2 or SQL Server.
Self-motivated, smart working strong analytical & problem-solving skills.
Strong analytical skill, conceptual thinking, problem-solving, communication and interpersonal skill. For further information, please kindly contact. 202 CDG House, Chongnonsee, Yannawa, Bangkok 10120. CDG GROUP. (0) 2 678 0200 Ext.2877 (Tanakit). (Monday-Friday 08.00-17.00 hrs.). www.cdg.co.th.



Experience:
2 years required
Skills:
Able to work as a shift, Good Communication Skills, Leadership Skill, English
Position Summary:
Team Lead is the front-line supervisor that is responsible in providing quality and efficient Customer Service to foodpanda s guests through the daily management of a team of CSE. TL is also responsible to ensure maximum involvement and contribution from the team members under their leadership. TL is also responsible to manage, coach and monitor the team while coordinating with other leaders/partners to ensure that all relevant service levels and KPIs are met. TL will be based in Kuala Lumpur.
Key Responsibilities:
To manage day to day operation of the contact centre.
To initiate and manage weekly 1:1, team huddle and team meetings effectively.
To manage resources, planning and implementing Contact centre strategies effectively.
Ability to motivate and coach agents/Shift Lead.
Leading a team in handling Customer Service.
Ensuring all tickets are solved within SLAs.
Problem solving skills in handling complaints effectively and efficiently.
Familiar with Zopim and Zendesk.
Good listening skills.
Approachable personality with people handling skills.
Minimum of 2 years working experience as Team Leader in any contact centre.
Good written and communication skills.
Proficient in Thai in both oral and written.
Able to speak basic communication English.
Experienced managing a team of 15-20 headcounts.
Experience in reporting using Microsoft Excel or Google Sheet is an added advantage.
Experience in Zopim/Zendesk is an added advantage.
Able to work on shifts, weekends and Public holidays.
Willing to take on additional task assign.
Reliable, punctual and motivated.
What we offer:
A top-notch office in Kuala Lumpur, Malaysia close to amazing restaurants and bars. Inside the walls of this office you ll find:
An empowering, international and agile working environment.
Regular office parties and exciting team events.
And a bunch of cool extras including a kicker table and table tennis, as well as free fruits and, of course, a monthly corporate allowance for foodpanda.

commission paid with salary


Experience:
3 years required
Skills:
Mechanical Engineering, English
Salary:
negotiable, commission paid with salary
Position: Presales Robot Engineer.
Report to: Regional Manager.
Department: Robot Sales Department.
Job Purpose.
To conduct pre-sales activities including holding discussions to resolve customer s technical issues, POC study, recommending correct specifications, conducting of workshops and seminars, trainings for customers and partners. To support operation of showcases in events including exhibitions and company s event. To ensure solution centers up-keeping including demo units operation readiness, room cleanliness and safety enhancement.
Support SI and end-users to resolve application issues.
Work with sales team to overcome specification challenges propose correct products specifications to customers.
Work with service team to identify root causes of technical issues.
Conduct application trainings for SI and end-users.
Conduct workshops & seminars for new products / technologies.
Manage and maintain solution centers and demo units: Tidiness, safety, cleanliness & operational.
Thai Nationality, age between 25 - 30 years old.
Diploma or Bachelor s degree in Mechanical Engineering or Mechatronics Engineering.
Minimum 3 years application experience in factory automation environment or robot industrial.
Good knowledge of Manufacturing industry.
Good programming skills in Visual Basic, C++.
Able to read mechanical drawing and electrical drawing.
Good presentation and communication skills.
Good English listening, writing and speaking skills.
Able to travel domestic and international.
Working Hour: 8:30 - 17.30 (Mon - Fri).



Experience:
2 years required
Skills:
Sales, Negotiation, English
Responsible for selling of IT solutions/software products to the specified target.
Identify business opportunity through proactive engagement and development of strong. relationship with customer.
Customer visits and follow up on proposed sales achievement.
Handle process of writing proposal and bidding.
Provide basic technicalconsultant and product knowledge to the customer.
At least 2 years of sales experience in IT solutions/System Integrator.
Bachelor's degree or higher in Computer Engineer, Computer Science, Information Technology, or related field.
Experience in Sales IT is a plus.
Good presentation, communication and interpersonal skills.
Strong drive to achieve, interpersonal, presentation and communication skills.
Having own car.

฿18,000 - ฿35,000, negotiable


Experience:
No experience required
Skills:
Excel, Python, SQL
Salary:
฿18,000 - ฿35,000, negotiable
ถ้าคุณชอบการวิเคราะห์ สนุกในการนำเสนอข้อมูลด้วยวิธีใหม่ๆ ช่างสังเกต สนุกในการมองหาความแตกต่าง นี่คืองานของคุณ.
ประสานงาน รวบรวมข้อมูล วิเคราะห์ข้อมูลในการขายและการตลาด.
นำเสนอเพื่อสนับสนุนกิจกรรมให้ตรงตามความต้องการลูกค้า.
สามารถใช้ Excel, Phyton, SQL ได้เป็นอย่างดี.
มีประสบการณ์ตรงกับสายงานจะพิจารณาเป็นพิเศษ.



Experience:
No experience required
ทำบัญชีด้านรับ (AR).
บันทึกรายการรับเงิน บันทึกบัญชีรายได้และตัดรายได้ล่วงหน้า.
จัดทำเอกสารใบแจ้งหนี้, ออกเอกสารใบลดหนี้.
ออกใบกำกับภาษีขาย ตรวจสอบความถูกต้องของใบกำกับภาษีขาย.
จัดทำใบวางบิลและแผนงานเก็บเช็ค.
ตรวจสอบเอกสารการชำระเงินจากลูกหนี้แต่ละราย.
จัดทำรายงานภาษีขายและภาษีหัก ณ ที่จ่าย.
จัดทำและตรวจสอบกระทบยอดบัญชีธนาคารและบัญชีอื่นๆ.
ตรวจสอบความถูกต้องของการบันทึกบัญชีรายได้ประจำเดือน.
ตรวจสอบการกระทบยอดบัญชีแยกประเภทที่เกี่ยงข้องและจัดทำรายละเอียดประกอบงบการเงินประจำเดือน.
งานอื่นๆตามที่ได้รับมอบหมาย.



Experience:
5 years required
กำหนดนโยบาย บริหารงานและตรวจสอบการบริหารคลังสินค้า การกระจายสินค้าและการขนส่งเพื่อให้บริษัทบรรลุเป้าหมายทางธุรกิจ.
ประสานงานกับฝ่ายขาย ฝ่ายการตลาด และฝ่ายการผลิต เพื่อบริหารคลังสินค้าให้ได้ประสิทธิภาพ.
กำหนดนโยบาย และกฎข้อบังคับเกี่ยวกับสภาพแวดล้อมของการทำงานที่ปลอดภัย รวมทั้งตรวจสอบควบคุมการปฏิบัติให้เป็นไปตามระเบียบที่วางไว้.



Experience:
3 years required
Degree in Human Resources Management or any related fields.
At least 3-5year of experiences in Development functions or related area.
Have a knowledge in Organization Development, KPI, Training and E-Learning system.
Strong communicationskills, Analytical thinking and proactive style.
Training and Development.
Perormance Management System.
Activities and Engagement.



Experience:
12 years required
Skills:
Good Communication Skills, Leadership Skill, High Responsibilities, English
Job Responsibilities:
Driving the company's objectives and goals and providing practical solutions to the senior management.
Taking ownership of the business, spearhead its go-to-market strategy and project development activities, and being responsible for managing risk and delivering profit, including responsibility and maintaining in accordance with the law and regulations.
Planning and implementing long term business strategies to achieve the company s objectives.
Managing and working with engineering and project development team for projects on hand.
Monitoring on planning & scheduling, cost estimation, project administration, interface management and delivery.
Project, EPC and contract management.
Coordinating with internal teams and all relevant external parties e.g. sponsor/shareholder, industrial estate, contracts, lenders, lenders advisor and contractor.
Leading and managing execution of the project by coordinating internal.
Contract negotiation, contract reviewing and budget control.
Presenting and reporting projects to management.
Bachelor s degree in Engineering and master s degree in Business Management, Finance, Economics or related fields.
Minimum 12 years experience in project development or project management, of which 8 years in management level.
Experience in hydro power business.
Experience in oversea would be an advantage.
Experience in management of scope, cost, schedules and vendors/subcontractors in varied contract arrangements.
Sound knowledge of engineering techniques, processes and tools, and strong contractual knowledge.
Inter-personal relationship skills, ability to communicate with people of different cultures and backgrounds.
Strong business development, project development and corporate planning knowledge with commercial mind.
Strong leadership and management skills.
Fluent in English both of written and verbal and good computer literacy.
Ability to travel/work in upcountry and abroad.
Goal - Oriented, Unity, Learning, Flexible.
Interested person, please submit your resume via online system:https://careers.gulf.co.th/or click"APPLY NOW".
All applications will be strictly confidential, and will be kept for at least 1 year.Only shortlist candidates will be notified.
Gulf Energy Development Public Company Limited
11th Fl., M Thai Tower, All Seasons Place,
87 Wireless Rd.,Lumpini, Pathumwan, Bangkok 10330.
Website:http://www.gulf.co.th/.



Experience:
2 years required
บรรยายและฝึกอบรมให้ความรู้สินค้าและความรู้อื่นที่เกี่ยวข้องแก่ร้านค้า ผู้แทน รวมถึงพนักงานบริษัท.
ออกบูธร่วมกิจกรรมกับฝ่ายขายหรืองานประชาสัมพันธ์ต่างๆ.
จัดทำ จัดหา เอกสารและข้อมูลสินค้าเพื่อซัพพอร์ตความต้องการของทีมการตลาด ขาย และ Product Manager.
สามารถเดินทางไปต่างจังหวัดได้.
มีประสบการณ์หรือทักษะในการสื่อสาร การพูด การ Training จะได้รับการพิจารณาเป็นพิเศษ.
See all reviews for this company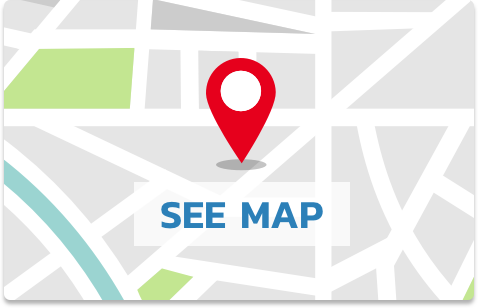 Outsourcify Co., Ltd.
Panjit Tower, 11th Floor Thonglor Rd, 117 Soi Sukhumvit 55 Khlong Tan Nua, Wattana Bangkok 10110 Thailand
Benefits
Annual bonus
Five-day work week
Transport Allowance
Paid holidays
Learning & Development Opportunities
Free lunch & snacks
Flexible working hours