Company overview
Industry:
Information Technology
Outsourcify Co. Ltd. is a BOI approved web agency created by Thai, French and Swedish partners, with currently a team of 25 web designers and developers working in our Bangkok office (Asoke/Sukhumvit soi 31). We convert our client's ideas & into functional design, markup code and web applications ... Read more
Why join us: Come to visit our office and you'll discover why.Read more
There are no jobs for this company. Below are the jobs that you might be interested in.
Upload your resume.
Get found by the Employers.



Experience:
No experience required
Skills:
Human Resource Management, Recruitment, English
Handling a full spectrum of Human Resources including recruitment, welfare and benefits management, performance management, learning and development, and employee relations.
Perform in the recruitment process and participate in interviewing and selecting candidates in the position of PC (Product Consultant) at all stores and other positions as required.
Design the training need survey and arrange the proper training to each department.
Monitors and improve the performance of training (In-House, Public) to ensure the employee will be developed to support the company growth.
Provide guideline, consultation for employees to ensure the HR good practice.
Develop and maintain HR data bases, software system, (Time attendance, leave, personnel data, etc).
Provide administration support, prepare required documents to employees.
Other duties as assigned.



Experience:
No experience required
Skills:
Big Data, Power BI, R
Understand customer requirement.
Provide on-site IT support and maintenance services to customer.
Develop & provide consultation to customer on the design, setup, and implementation of the -Big Data Technology & infrastructure.
Introduce new technology & IT solutions to help customer improve work process.
Manage projects and effectively resolve customer issues.
Work closely with the team to ensure timely completion of client deliverables.
Document and prepare service report to customer.
Bachelor's Degree in Computer Engineering, Computer Science, Electronics, Telecommunication, or other IT related fields.
Basic knowledge of Software installation and setting up.
Basic knowledge of Linux/Unix Operating System and TCP/IP Networking.
Shell script, Basic SQL language skill.
High ability to learn new technology.
Knowledge of RDBMS System such as SQL Server, MySQL, PostgresQL (+Plus).
Big Data Technology such as Hive, Impala (+Plus).
Basic Python Programming (+Plus).
Collaborate in project planning and system design.
Good communication skills.
Service minded.



Experience:
1 year required
Skills:
Sales, Negotiation, Ability to travel upcountry
ขายสินค้าให้ได้ตามเป้าหมายที่บริษัทฯ กำหนด และขยายตลาดให้เพิ่มขึ้น.
ออก Visit ลูกค้าที่อยู่ในพื้นที่ที่รับผิดชอบ (North, North East, East, West) เพื่อรักษาความสัมพันธ์ที่ดี.
ติดตามและแก้ไขปัญหาที่เกิดจากการขาย.
วิเคราะห์ข้อมูลการขาย และวางแผนการขายให้ได้อย่างมีประสิทธิภาพ.
งานอื่น ๆ ที่ได้รับมอบหมาย.



Experience:
2 years required
Skills:
Quality Management System, Management, English
Looking for meaningful work? Wanting to make a real difference? Here is your chance! We are looking for new team members at one of Thailand's leading social enterprises!.
Responsible for the operations of the business from farmers to export to ensure that all processes are done with efficiency, productivity, and speed. You will get to learn all the processes involved in producing and exporting organic food.
Work closely with production facilities such as rice mill, pasta factory and organic farmers cooperatives to achieve the desired quality of organic products.
Plan and monitor production facilities and manage total quality control.
Prepare exporting document and manage the shipment.
Learn and manage internationally certified organic system.
Work with export manager to ensure customers' expectations are met.
Below 30 years old.
No required prior work experience but work experience is preferred.
Highly driven and self-motivated, passionate about social business and in particular wanting to help create value for others.
Excellent listener and observant with willingness to learn from others.
Excellent in critical thinking and analytical skills.
Good interpersonal skills, humble, responsible and accountable.
Comfortable with details, able to prepare detailed documents and reports.
Excellent learning attitude and strong positive attitude.
Can use MS Word, Excel and Powerpoint.
Can read, write and communicate in English (at a basic level at least).
Can travel to and from MRT Huai Khwang conveniently (close to office).
Can travel to Esaan and other remote regions.
Can drive (this is not necessary but preferred).



Experience:
3 years required
Skills:
Event Planning, Management, English
Key Accountabilities:
Innovations for SEAA: for 70/20 project.
Manage innovation networks for all 70/20 innovation projects. Working with a cross-functional team (BD, R&D, Procurement, technology, planning) to deliver innovation OTIF. Represent Supply Chain in project team meetings for all SC related tasks.
The decision about sourcing strategies. Together with 3P procurement developing new 3P for innovation if required.
CAPEX planning and implementation for innovations.
Capacity planning for each innovation.
Capacity planning for SEAA.
Ensure structural capacity to support cluster and category growth whilst driving utopia principles and capital efficiency.
Manage medium and long term (3-5 years) SEAA capacity planning for the category.
5S Savings Implementation.
Support Category GM ImprovementProgram, focus on key project.
Experience Required:
3 years of relevant experience in supply chain preferably in planning.



Experience:
No experience required
บริษัท อีเอสอาร์ไอ (ประเทศไทย) จำกัด (ESRI).
บริษัท อีเอสอาร์ไอ (ประเทศไทย) จำกัด เป็นบริษัทเอกชนไทยที่ดำเนินธุรกิจจัดจำหน่ายและให้บริการโซลูชั่นระบบสารสนเทศภูมิศาสตร์ หรือที่เรียกว่า จีไอเอส อย่างครบวงจร เพื่อสนับสนุนงานภาครัฐ ภาคเอกชน และภาคการศึกษา บริษัทเป็นผู้บุกเบิกบริการจีไอเอสในประเทศไทยเป็นรายแรกและได้รับการแต่งตั้งจากบริษัท อีเอสอาร์ไอ สหรัฐอเมริกา ซึ่งเป็นบริษัทผู้ผลิตซอฟต์แวร์ระบบสารสนเทศภูมิศาสตร์ชั้นนำของโลกภายใต้แบรนด์สินค้า ArcGIS ให้เป็นตัวแทนจำหน่ายรายเดียวของประเทศอย่างเป็นทางการ.
จากประสบการณ์ของทีมงานในการให้คำปรึกษา ออกแบบและพัฒนาระบบสารสนเทศภูมิศาสตร์มาอย่างยาวนาน ผสานกับการใช้เทคโนโลยีซอฟต์แวร์ชั้นนำระดับโลก บริษัทอีเอสอาร์ไอ (ประเทศไทย) มุ่งพัฒนาความสามารถในการบริการด้วย "ความเข้าใจ" เพื่อส่งมอบงานที่ดีที่สุดและเป็นที่พอใจให้แก่ลูกค้า คู่ค้าทางธุรกิจ และสังคมโดยรวม เราและพันธมิตรมืออาชีพได้ร่วมกันดำเนินงานและส่งมอบผลงานระบบจีไอเอสให้แก่ลูกค้ามามากกว่า 300 องค์กร ด้วยผลิตภัณฑ์และบริการคุณภาพสูงและเชื่อมั่นได้ในมาตรฐานระดับสากล.
ปัจจุบัน อีเอสอาร์ไอ (ประเทศไทย) ไม่เพียงแต่เป็นผู้เชี่ยวชาญการพัฒนาระบบสารสนเทศภูมิศาสตร์อันดับหนึ่งในประเทศไทยแต่ยังเป็นผู้นำบริการระบบสารสนเทศภูมิศาสตร์ที่ใหญ่ที่สุดในภูมิภาคเอเชียตะวันออกเฉียงใต้อีกด้วย โดยมีการจัดตั้งบริษัทสาขาเพื่อให้บริการในประเทศกัมพูชา ลาว พม่า และเวียดนาม.
ปัจจุบัน บริษัท อีเอสอาร์ไอ (ประเทศไทย) จำกัด มีสินค้าและบริการ ดังนี้.
Software.
ArcGIS โปรแกรมระบบภูมิสารสนเทศ (GIS: Geographic Information System) ประกอบด้วย ArcGIS Online ArcGIS Pro ArcGIS Enterprise ArcGIS Apps ArcGIS for Developers Developer Tools เครื่องมือสำหรับนักพัฒนาระบบภูมิสารสนเทศประกอบด้วย ArcGIS Web APIs ArcGIS Runtime SDKs ArcGIS Python API.
GIS software product support.
Apply GIS software for supporting exisiting and prospect customers.
Research new GIS technology.
Present and implement GIS solution.
Bachelor's Degree in GIS, Computer Science, Information Technology, Computer Engineering or related field.
Knowlengde in GIS technology, IT, or Programming is preferable.
Knowlengde apply work with GIS software especially ArcGIS platform.



Experience:
2 years required
Skills:
Microsoft Office, Assurance, Statistics, English
Job Summary:
Perform product development, pricing, profit testing, filling documents to OIC.
Ensure product meets company profitability and marketable when benchmarking with other insurers.
Communicate and co-ordinate with internal parties to ensure that the new product will be launched on time.
Monitor product performance in term of growth, profitability, and sale volume achievement.
Process improvement e.g. finding new method to improve department s work flow, improve efficiency of pricing model, etc.
Ad Hoc projects.
Male or female, age 21 - 28 years old.
Bachelor or Master degree in Actuarial Sciences, Mathematical Sciences, Applied Statistics.
New graduates are welcome for officer 1.
At least 2 years experience in Pricing Actuarial for officer 2.
Computer literacy and proficiency in Microsoft Office.
Good Command of English.
Ability to solve problems and have a good human relationships.
Good communication and coordination skills and work under pressure.
Actuarial exam is a plus.



Experience:
2 years required
Skills:
SAP, Human Resource Management
Handle and support AIS user for daily access in HRIS system such as E-HR, Time attendance, OT, Leave Online etc.
Manage and monitor employee data.
Provide report from HRIS database as requested.
Integrate and implement existing employees database to HR systems i.e. Workday, SAP etc.
Programming and coding application in SQL, VB.Net for Data Center implementation would be benefits.
Bachelor's Degree in business computer or related field.
2-5 years experienced in HR systems implementation e.g. project manager, team leader, team members etc.
Experience in writing or process improvement would benefit.



Experience:
3 years required
Skills:
Corporate Law, English, Thai
Litigation & Recovery Staff - NISSAN Leasing (Thailand) Co., Ltd. (NLTH).
Job Responsible:
Manage & control all legal cases, litigation process, and investigation & execution process.
Monitor, control and coordinate with legal outsource to meet KPIs target.
Follow up debt & recovery in the legal process by managing legal outsource to achieve the target.
3 years' experience with a bachelor degree in law; attorney-at-law license is a plus.
Have backgrounds in law, collection, leasing, and/or auto finance are a plus.
Analytical thinking and problem solving.
We offer an attractive salary commensurate with experiences and abilities, career development opportunities and generous fringe benefits to the successful candidate. Please submit your English resume stating working experience, current salary, and expected salary together with recent photo.
Nissan Leasing (Thailand) Co., Ltd.
3 Rajanakarn Building, 26th Floor,
South Sathorn Road, Yannawa, Sathorn,
Bangkok 10120 Telephone: (+66) 02-207-4000
Visit us at http://www.nissanleasing.co.th/.



Experience:
2 years required
Skills:
Accounts Payable, Accounts Receivable, Taxation, English
We are hiring Senior Accountant with at least 1-2 years working experience.
To mainly handle the accounting, AP, AR, amd taxation.
Handle to accounting monthly close.
Prepare, collate and translate accounts payable (AP) documentation including all payments to suppliers and staff.
Send out accounts receivable (AR) documentation including invoice and receipt.
Perform monthly calculation and prepare WHT, VAT, reconciliation.
Prepare tax return such as PND. 3, 53, 54, 36.
Financial Statement Closing Process will be great advantage but not necessary.
Manage all account reconciliations and resolve accounting discrepancies.
Other tasks as assigned.
Bachelor's Degree in Accounting.
At least 2 - 5 years working in Accounting or Audit firm.
Strong background in Accounting Standard, understand in all accounting process.
Proficiency in English communication is advantage.
See all reviews for this company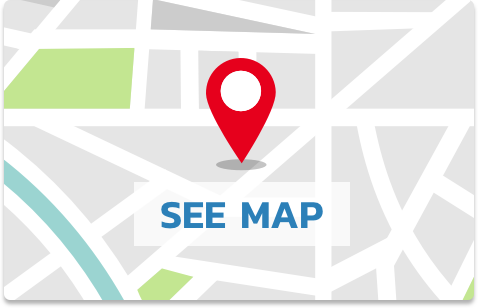 Outsourcify Co., Ltd.
199/24 Soi Sawasdee Sukhumvit 31 Khlong Tan Nua, Wattana Bangkok 10110, Thailand
Benefits
Annual bonus
Five-day work week
Transport Allowance
Paid holidays
Learning & Development Opportunities
Free lunch & snacks
Flexible working hours