Company overview
Magnetolabs is a Bangkok base Inbound Marketing agency that helps clients attract, convert and nurture their leads with contents, designs and technologies. Conversion and ROI are our focuses, not short-term buzzes or huge eyeballs.Read more
Why join us: ลูกค้าของเรานั้นมีทั้งบริษัทมหาชน, startup และแบรนด์ในหลากหลายอุตสาหกรรม ซึ่งนั่นก็แปลว่าคุณจะได้ทำงานที่ท้าทาย และงานของคุณจะถูกเอาไปใช้จริง และที่สำคัญ คุณจะเป็นคนแรกๆ ในการเปลี่ยนแปลงวิธีการที่บริษัทในประเทศไทยทำ Online MarketingRead more
There are no jobs for this company. Below are the jobs that you might be interested in.
Upload your resume.
Get found by the Employers.

฿25,000 - ฿70,000, negotiable


Experience:
2 years required
Skills:
Branding, Digital Marketing, Market Analysis, English
Salary:
฿25,000 - ฿70,000, negotiable
รับสมัครบุคคลที่มีความเป็นผู้นำ มีความคิดสร้างสรรค์ และช่างสังเกต สนใจในเทคโนโลยีใหม่ๆ
ติดตามข่าวสารเพื่อการพัฒนาสินค้าและกลยุทธ์ทางการตลาด.
เรียนรู้ ทดลอง เครื่องมือและโอกาสทางการตลาดใหม่ๆ เพื่อนำมาปรับใช้อยู่เสมอ.
วางแผนกลยุทธ์ สร้างสรรค์แคมเปญต่างๆ เพื่อภาพลักษณ์ของแบรนด์.
บริหารงบประมาณ และค่าใช้จ่าย.
ตรวจสอบข้อความ Art work สื่อ และ Keyword ต่างๆ ให้ถูกต้อง.
มีประสบการณ์ตรงตามสายงานจะพิจารณาเป็นพิเศษ.
เงินเดือนพิจารณาตามประสบการณ์.



Experience:
1 year required
Skills:
Project Management, Thai, English
New Business Feasibility.
Update and Monitor the Intelligence Report.
Contract Monitoring and Management Plan.
Inventory Management.
Project Timelines Consolidation.
Approach new business expansion strategy.
Document Submission to relevant authority, especially DOA & AOT.
Involve any related site projects.
Collaborate and attend the meeting to discuss and provide or explain relevant information between the organization and the government, particularly DOA & AOT
Female Only *.



Experience:
3 years required
Skills:
.NET, C#, Java, Javascript
Develop program with.NET or Java Technology.
Use OOP concepts and UML diagrams based on company standards.
Build and deploy application.
Work mostly independently within task guidelines established by management.
Perform work based on defined process and provide feedback on process improvements as appropriate.
Co-operate with team leader in estimation effort, developing plan/schedule and performing tasks according to the plan.
Bachelor degree in Computer Engineering, Computer Science, IT or related field.
Experience 3 years in programming with C#.Net or JAVA or JavaScript or HTML.
Excellent problem solving and analytical skill.
202 CDG House, Chongnonsee, Yannawa, Bangkok 10120 CDG GROUP (0) 2 678 0200 Ext.2875 (Tanitar).



Experience:
No experience required
Skills:
Market Analysis, Negotiation
ติดต่อประสานงานกับPartner ตามแผนงานของฝ่ายการตลาดและค้นหา Partner ใหม่ๆ.
ควบคุมดูแลและตรวจสอบรายละเอียดข้อมูลใน Product ของบริษัท.
วางแผนและควบคุม Content ของการตลาดให้ มีประสิทธิภาพและตรงเวลาตามหำหนด.
สามารถเดินทางไปติดต่อประชุมกับ Partner ในการทำ Promotion ของ Product.
ประสานงานระหว่างฝ่ายการตลาด,ฝ่ายขาย,ฝ่ายครีเอทีฟและปฏิบัติการในองค์กรได้เป็นอย่างดี.
คุณสมับติของผู้สมัคร.
เพศหญิงเท่านั้นอายุ 22-25ปี.
ปริญาตรี การตลาด หรือ ที่เกี่ยวข้อง.
มีทักษะการเจรจาติดต่อปละการวางแผน.
เข้าใจเรื่องของการทำโปรโมชั่น.
สามารถเดินทางได้มี หรือ มีรถส่วนตัวจะได้รับการพิจารนาเป้นพิเศษ.
ยินดีรับเด็กจบใหม่ ที่ขยันและใส่ใจในการทำงาน.
พร้อมที่จะเรียนรู้สิ่งใหม่ๆ.



Experience:
No experience required
ทำบัญชีด้านรับ (AR).
บันทึกรายการรับเงิน บันทึกบัญชีรายได้และตัดรายได้ล่วงหน้า.
จัดทำเอกสารใบแจ้งหนี้, ออกเอกสารใบลดหนี้.
ออกใบกำกับภาษีขาย ตรวจสอบความถูกต้องของใบกำกับภาษีขาย.
จัดทำใบวางบิลและแผนงานเก็บเช็ค.
ตรวจสอบเอกสารการชำระเงินจากลูกหนี้แต่ละราย.
จัดทำรายงานภาษีขายและภาษีหัก ณ ที่จ่าย.
จัดทำและตรวจสอบกระทบยอดบัญชีธนาคารและบัญชีอื่นๆ.
ตรวจสอบความถูกต้องของการบันทึกบัญชีรายได้ประจำเดือน.
ตรวจสอบการกระทบยอดบัญชีแยกประเภทที่เกี่ยงข้องและจัดทำรายละเอียดประกอบงบการเงินประจำเดือน.
งานอื่นๆตามที่ได้รับมอบหมาย.



Experience:
No experience required
Prepare, input data and manage correspondence, reports and documents for the brand, such as company-related documents and internal accounting.
Perform general administrative tasks, including scheduling appointments, maintain calendars, organize meetings and make travel arrangements.
Organize internal and external events as needed.
Answer incoming phone calls and communicate both verbally and in writing to answer inquiries and provide information.
Assist department in other assigned duties.
Preparing on project document support.
To assist in daily administration tasks.
Maintain and develop a good relation with internal and external customers.
Contact Information:-.
K. Noppadole Mungkarudon Tel. 02-7839144 #9144.
Office of Human Capital.
THAI BEVERAGE PUBLIC COMPANY LIMITED.



Experience:
2 years required
Skills:
Sales, Negotiation, English
Responsible for selling of IT solutions/software products to the specified target.
Identify business opportunity through proactive engagement and development of strong. relationship with customer.
Customer visits and follow up on proposed sales achievement.
Handle process of writing proposal and bidding.
Provide basic technicalconsultant and product knowledge to the customer.
At least 2 years of sales experience in IT solutions/System Integrator.
Bachelor's degree or higher in Computer Engineer, Computer Science, Information Technology, or related field.
Experience in Sales IT is a plus.
Good presentation, communication and interpersonal skills.
Strong drive to achieve, interpersonal, presentation and communication skills.
Having own car.



Experience:
3 years required
Skills:
.NET, C#, Java, Javascript
202 CDG House, Chongnonsee, Yannawa, Bangkok 10120 CDG GROUP (0) 2 678 0200 Ext.2875 (Tanitar).
Develop program with.NET or Java Technology.
Use OOP concepts and UML diagrams based on company standards.
Build and deploy application.
Work mostly independently within task guidelines established by management.
Perform work based on defined process and provide feedback on process improvements as appropriate.
Co-operate with team leader in estimation effort, developing plan/schedule and performing tasks according to the plan.
Bachelor degree in Computer Engineering, Computer Science, IT or related field.
Experience 3 years in programming with C#.Net or JAVA or JavaScript or HTML.
Excellent problem solving and analytical skill.

฿20,000 - ฿30,000, negotiable


Experience:
No experience required
Skills:
Facebook Marketing, Digital Marketing, English
Salary:
฿20,000 - ฿30,000, negotiable
North Star Digital is a specialized Facebook marketing agency with amazing clients from Thailand and all over the world. It is our mission to empower people & businesses to reach their full potential.
North Star Digital is not about plodding along at some kind of moderate standard, it is about working hard and smart to achieve a standard that is extraordinarily high, and then getting the satisfaction and rewards that comes along with that sort of super-achievement.
Our overriding objective is excellence, or more precisely, constant improvement. Our culture is fueled by the desire to make work a meaningful and enjoyable cornerstone of life that empowers people like you to become the best version of yourself. You, in return, shape our organization into the leading Facebook marketing agency in Thailand by delivering excellent results to our clients.
We not only strive to establish ourselves as the leading Facebook marketing agency but also as the best place to work in Bangkok for ambitious marketing professionals.
What is the opportunity for you?.
Have you ever thought, that given the right opportunity, you could become one of Thailand s most effective marketers by using Facebook marketing to create real and tangible business results using a data-driven approach?! And then - after achieving own mastery of Facebook marketing - you could move up into a marketing manager where you will pass on your knowledge and be effectively leading a team of marketing experts in your next position?!.
If you have the drive, accountability, work-ethos, desire, and capabilities, this dream can become your reality at North Star Digital.
Our organization will be investing in your growth. Your supervisor will be coaching you while handing you more responsibilities as you grow. Their main goal is to turn you into a leading digital marketerresponsible and known for delivering cutting-edge digital marketing results.
What you will be doing (your responsibilities).
As a Facebook marketing specialist, you learn the craft of a successful marketing specialist:
Facebook marketing: Executing daily marketing on Facebook by analyzing data, reflecting and learning through ongoing reporting, creating campaign ideas based on data, writing engaging copy, collaborating with copywriters, creating design briefs for team members, scheduling posts and measuring and optimizing performance via Facebook ads. This day to day work will allow you to develop a high-level strategic understanding of sales and marketing.
Project management: Taking ownership of the management and delivery of your assigned projects.
Account management: Managing relationships with our clients and assuring their satisfaction while staying within the scope of work.
What you bring to North Star Digital (Requirements).
Commitment to our vision, mission, values, and culture (read more here:http://north-star-digital.com/marketing-jobs-bangkok/).
Absolutely reliable with an attention to detail.
Strong pragmatism in order to solve problems.
High logical mindset and an analytical understanding.
Dedicated attitude.
Highly coachable.
Self-Awareness and Emotional Intelligence.
Fluent English communication skills.
Creative and flawless Thai writing skills.
Passionate about people and marketing.
The deep desire to achieve excellence in management and leadership two jobs from now.
Your Benefits.
Starting salary THB 20,000 -30,000 depending on experience and responsibilities.
We give you responsibility and autonomy on Day 1; with the ability to shape a fast-growing company.
We provide development opportunities and budget for your personal and professional growth.
We tailor your employee development plan with mentoring and frequent check-ins with the goal of fast promotions.
We foster an inclusive, international team that has a lot of fun together (weekly company dinners, weekly learning meeting, regular outings etc.).
Private Health Insurance.
You won't find office politics here; we avoid hierarchies, hidden agendas, bad-mouthing, dead-end jobs or excuses.
Are you up for the challenge?.
Apply now and help us change the marketing industry in Thailand!.
We are an equal opportunity employer and value diversity at our company. We do not discriminate on the basis of race, religion, color, national origin, gender, sexual orientation, age, marital status, or disability status.

Up to ฿25,000, negotiable


Experience:
No experience required
Skills:
Fast Learner, Service-Minded, .NET, Thai, English
Salary:
Up to ฿25,000, negotiable
วุฒิการศึกษา:ปริญญาตรีขึ้นไป.
สาขาวิชา:สาขาเทคโนโลยีสารสนเทศ, วิทยาการคอมฯ และสาขาอื่น ๆ ที่เกี่ยวข้อง.
เพศ:ทุกเพศ.
อายุ:22 ปีขึ้นไป.
ประสบการณ์:0 - 10 ปี.
ทักษะที่จำเป็น:
มีบุคลิกภาพดี สามารถทำงานเป็นทีมได้ และมีความรับผิดชอบสูง.
มีความขยัน ตั้งใจ อดทน และมีทัศนคติที่ดีต่อบริษัท.
มีความกระตือรือร้นรักการเรียนรู้สิ่งใหม่ ๆและสนใจเทคโนโลยี.
มีความรู้ความเข้าใจเกี่ยวกับการ Scalable Applications.
มีประสบการณ์ในการพัฒนาโปรแกรมติดต่อฐานข้อมูล เช่น MySql, Oracle, SQL Server เป็นต้น.
ดำเนินการแก้ไข หรือให้คำแนะนำเพื่อแก้ปัญหาเบื้องต้นรวมถึงให้บริการตามคำร้องของผู้ใช้งานระบบสารสนเทศ.
ดำเนินการแก้ไขโปรแกรมให้สามารถใช้งานได้อย่างมีประสิทธิภาพ.
งานอื่น ๆ ตามที่ได้รับมอบหมายเพิ่มเติม.
จัดทำรายงานประจำเดือนเกี่ยวกับจำนวนปัญหา หรือคำร้องขอที่ได้รับในแต่ละเดือน.
ทำงานที่สำนักงานของลูกค้า (ศูนย์ราชการ แจ้งวัฒนะ).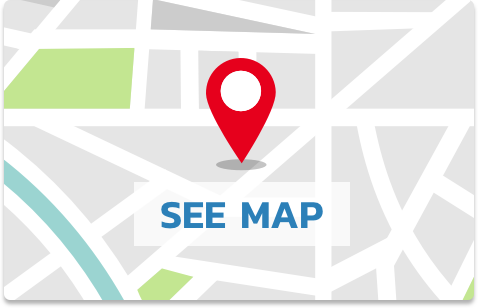 Magnetolabs Co., Ltd.
139 อาคารเศรษฐีวรรณ ห้องเลขที่ ยูนิตดี ชั้นที่ 9 ถนนปั้น เขตบางรัก แขวงสีลม กรุงเทพฯ 10500
Benefits
Five-day work week
Learning & Development Opportunities
Annual bonus
Gym membership
Transport Allowance
Social Security
Health Insurance
Job training
Performance bonus