Company overview
KURZ (Thailand) is the 24th subsidiary of KURZ Group, the worldwide leader in hot stamping foil and coating technology with over 4,500 employees. KURZ develops and manufactures decorative and functional coatings that are applied to carrier foils and employed for a wide variety of products: for ... Read more
Why join us: We are branch from Germany #Competitive Salary#Fasten growningRead more
There are no jobs for this company. Below are the jobs that you might be interested in.
Upload your resume.
Get found by the Employers.

฿20,000 - ฿25,000, negotiable


Experience:
No experience required
Skills:
Accounting, Multitasking, English
Salary:
฿20,000 - ฿25,000, negotiable
Looking for meaningful work? Wanting to make a real difference? Here is your chance! We are looking for new team members at one of Thailand's leading social enterprises!".
Support the CEO in all his functions.
Manage administrative issues within the organization.
Coordinate with other stakeholders.
Female preferred, below 30 years old.
Prior work experience.
Accounting skills are crucial.
Good interpersonal skills, responsible and accountable.
Eager to learn new things and possess a positive attitude.
Can use basic MS Word, Excel and other social media.
Can read, write and communicate in English.
Can travel to and from MRT Huai Khwang conveniently (close to office).



Experience:
3 years required
Skills:
.NET, C#, Java, Javascript
202 CDG House, Chongnonsee, Yannawa, Bangkok 10120 CDG GROUP (0) 2 678 0200 Ext.2875 (Tanitar).
Develop program with.NET or Java Technology.
Use OOP concepts and UML diagrams based on company standards.
Build and deploy application.
Work mostly independently within task guidelines established by management.
Perform work based on defined process and provide feedback on process improvements as appropriate.
Co-operate with team leader in estimation effort, developing plan/schedule and performing tasks according to the plan.
Bachelor degree in Computer Engineering, Computer Science, IT or related field.
Experience 3 years in programming with C#.Net or JAVA or JavaScript or HTML.
Excellent problem solving and analytical skill.



Experience:
No experience required
ดูแลแก้ไขปัญหาระบบและอุปกรณ์เครื่องมือสำรวจ - ให้คำปรึกษากับลูกค้า.
ปริญญาตรี สาขาวิศวกรสำรวจ (Survey Engineer).
ยินดีรับนักศึกษาจบใหม่.
หากมีประสบการณ์ด้านงาน Service / Technical Support จะได้รับการพิจารณา.
คล่องตัวในการประสานงานทั้งภายในภายนอกแผนก.



Experience:
No experience required
Setup, Implementation, Performance tuning and Maintenance System Software such as Operating system, Database server, the Application Server on UNIX and Window.
Ensures high availability and acceptable levels of performance of mission-critical host computer resources.
Creates and maintains appropriate system documentation.
Work closely with the team to ensure timely completion of client deliverables.
Bachelor's Degree in Computer Engineering, Telecom Engineering or Computer Science.
Knowledge of System software installation, Performance Tuning, and Maintenance.
Knowledge of Operating System (UNIX, Linux, Windows Server, Server Virtualization Technology) and Networking.
Knowledge of Database: Oracle, DB2 or Microsoft SQL Server.
Strong analytical and problem-solving skills for evaluating various technical solutions.
High ability to learn new technology.



Experience:
No experience required
Skills:
Adobe Illustrator, Adobe Photoshop, After Effects, English
Job Discriptions.
ออกแบบงานสนับสนุนสื่อให้กับลูกค้า (sales).
ออกแบบงานส่งเสริมการตลาดและภาพลักษณ์ให้แก่บริษัททั้งออฟไลน์ และออนไลน์ (marketing).
ออกแบบสื่อที่ใช้สำหรับการสื่อสารภายในองค์กร (Company).
ดูแลข้อมูล และดีไซน์พรีเซนเทชั่นทั้งหมดของบริษัท (Marketing,Sales).
ดูแลคุณภาพงานออกแบบทั้งของลูกค้า และบริษัทก่อนใช้จริง (Company).
ติดต่อประสานงานกับแผนกต่างๆ เพื่อวางแผนการทำงานดีไซน์ (Company).
สนับสนุน ตกแต่งภาพถ่าย และสื่อต่างๆสำหรับงานเอกสาร.
จัดเก็บภาพถ่ายและสื่อวิดีโอต่างๆของบริษัท (Company).
ถ่ายภาพและวิดีโอผลิตภัณฑ์ของบริษัท เพื่อใช้ในงานพรีเซนเทชั่น งานส่งเสริมการตลาด และงานเอกสาร (Company).
Create concept design for sales and marketing.
Lead and supervise design (Pipeline + Ad-hoc) to be on time.
Create new media (Out of Home) concepts & handle all company project to be efficient.
Work together with sales team to ensure and support best business presentation with accurate data.
Monitor field work project (upcountry).
Able to present idea and new creative concept productively.
Male/Female 23-30.
Bachelor Degree in Liberal Arts, Mass Communication, Graphic Design, Creative, Fine art or other related field.
Able to useIllustrator, Photoshop, After Effect, Premier Pro.
Minimum Experience 1-3 Years.
Strong Creative Mind is a must.
Think Positive & good attitude.
Able to work upcountry and multi-function.
Well organized and fast learner.



Experience:
3 years required
Skills:
Import / Export, Negotiation, English
Looking for meaningful work? Wanting to make a real difference at an exciting start-up? Here is your chance! We are looking for new team members at one of Thailand's leading social enterprises!.
Business Development/Export Manager - Grow our business through international partnerships, from distributors to impact-focused partners. Helps develop a world-class organic food brand that connects with health-conscious consumers all over the world, particularly in the US, Germany, UAE, New Zealand, Singapore, Malaysia, etc.
Work closely with customers and business partners from all over the world.
Develop key business partnerships to help the company grow.
Develop strategies to grow the business with sustainable financial and social impacts.
Manage export processes.
Digital marketing experience is a plus.
Highly driven and self-motivated, passionate about social business and in particular wanting to help create value for others.
Excellent listener and observant with willingness to learn from others.
Excellent in critical thinking and analytical skills.
Good interpersonal skills, humble, responsible and accountable.
Comfortable with details, able to prepare detailed documents and reports.
Excellent learning attitude and strong positive attitude.
Can use MS Word, Excel and Powerpoint.
Excellent command of English, any nationalities (including Thais) will be considered if qualified and we will take care of the work permit and visa if needed.
Can travel to and from MRT Huai Khwang conveniently (close to office).
Can travel internationally.



Experience:
No experience required
Responsible for the day-to-day maintenance of specific product set up tasks.
Quality control and cross checking of product feature to confirm accuracy.
Assists in the creation and maintenance of an information spreadsheet, which documents completion of each step of product requests/requirements.
Responsible for support client turnaround expectations and contractual deadlines. Communicates pertinent information to the appropriate Market Force as needed.
Provides supporttaking incoming issue from our customer as required (Note - this is NOT a sales function).
Bachelor's Degree in Computer Science, Computer Engineer, IT or related fields.
Should have basic understanding of conditional logic.
Strong work ethic (requires some weekend, evening and quick deadline work).
Demonstrated ability to work effectively in a fast-paced, high volume environment.
Ability to learn new software/systems in a deadline driven environment.



Experience:
5 years required
Skills:
UI / UX, Good Communication Skills, RESTful, JSON, iOS, Android, Firebase, Git, Teamwork, Fast Learner, English
Who are we?
Robowealth Mutual Fund Brokerage Securities Co., Ltd. is the first ROBO-ADVISORY Services
in Thailand, obtaining SEC LBDU license and activating it to entirely operated as a robo-advisor
for Thai mutual funds. Launched in June 2018, our 1st product odini mobile application has
achieved 100,000 downloads while our premium robo-for-advisors INDEGO has reached the
milestone Asset under Advisory of THB 8,000 million.
See more detail about us on our website: https://robowealth.co.th/.
Who are we looking for?
We re looking for a talent and experienced senior software engineer to help scaling our current
robo-advisor mobile application and also kickstart our new projects for client-based expansion.
The Ideal Candidate.
Has a proven track record of reliable performance and dependability.
Has an insatiable curiosity and isn t afraid to dive deep into their work.
Likes to experiment with new ideas and is not afraid to fail.
Dislikes the not my job mentality and is willing to be agile.
Is transparent about their processes, goals, and obstacles.
Knows how to communicate directly and effectively.
Values empathy and works well with others.
Can learn quickly on the job and isn t afraid to ask questions.
Is reasonably security-minded with balanced expectations.
Required Duties & Skills for a Software Engineer (Frontend - React).
You are excited about working at a startup and on a small, talented team.
You are excited about developing and brining best practices to the team.
You are excited about identifying and suggesting opportunities to improve efficiency and functionality.
You care deeply about code quality, performance, and execution, but aren t a dogmatic perfectionist.
You don t mind helping out on other areas of the stack if necessary.
You are comfortable in an environment where projects are time-sensitive.
5+ years experience in developing mobile applications using React Native or developing web application with ReactJS.
Experience with Redux.
Experience with ES5/ES6.
Experience with Git.
Experience with Firebase.
Experience in developing native application with iOS/Android or web application.
Experience in developing application (RESTFul API, JSON) using web service.
Knowledge in UI & UX mobile application or web application.
Effective verbal and written communications skills.
Nice-to-have skills for a Software Engineer (Frontend - React).
Experience in developing Native modules.
Experience in handling React Native version upgrade (updating dependencies).
Why should you join us?
If you are enthusiastic, energetic and love to expand your knowledge in financial segment, this
is the right place for you. We have financial investment experts who are willing to share their
knowledge with the team. You will stay in start-up, agile environment but with complete mature
company benefits, such as group medical insurance, provident fund, fitness support expense
and flexible workhour.
How to apply?
Please send your resume to [email protected]

฿48,000 - ฿60,000, negotiable


Experience:
3 years required
Salary:
฿48,000 - ฿60,000, negotiable
I. Store operation.
Develop and implement financial planning for overall store performance, margin improvements and cost reductions.
Increase the operational efficiency by managing, monitoring and controlling the daily store operations.
Focus on customers needs, continuously improve customer service model, promote active selling skills in order to meet customer satisfaction.
Execute visual merchandising and deco guidelines with great insight and sensitivity to both local market trends and competition.
Manage inventory effectively.
Master the cooperation with different internal parties and leverage resources effectively.
Systematically follow up industrial trends (both garment and retail) and competitors status and provide commercial feedback and solutions for product and customers needs.
Develop and upgrade the organizational competencies, best practices, processes and approach.
Manage external stakeholders (e.g, government bodies/media) relationships.
Manage suppliers/vendors (such as cleaning and security companies) effectively.
II. People Management.
Provide direction, coaching and development of subordinates to ensure achievement of store goals.
Be responsible for hiring, training, evaluating, motivating, retaining and managing store team members.
Focus on key talents with the aim of developing potential staffs into store operations talent pool.
III. New store accountabilities.
Coordinate with internal counterparts between HR, construction, marketing, etc.
Manage external relationship with relevant parties, such as mall managers.
Build up and train the new team.
Prepare the store for opening.
Bachelor Degree or above, with 3-5 years retail experiences, working in apparel business is preferred.
Good communication skills in both spoken and writing in English andMS-office skills.
Excellent Commercial sense and Business ethics; capable of working under pressure independently,.
Team player; Leadership experience, self-motivated; good presentation skills; focused on results, strong analytical skills required.



Experience:
No experience required
Skills:
Management, English
Role: Finance & Operation Executive.
Your Role will focus on:
Maintaining executive s and team s agenda through assisting in planning appointments, board meetings, conferences, etc.
Attending meetings and keep minutes.
Receiving and screening phone calls and redirecting them when appropriate.
Maintaining Accounting records and book-keeping, liaison with accounting firm.
Working with clients for placement of invoices, payment receipts, and relevant documents.
Keeping up with operation needs such as inventory stocking, supplier coordination, etc.
Assisting in team s business development such as marketing materials, cold callings, etc.
Improve and Execute marketing requirements such as organizing client events, preparing marketing information, etc.
Job Brief.
We are looking for a competent, energetic, and enthusiastic Finance & Operation Executive to support our company. You will be the one to organize and maintain the company s daily operations and assist the company by performing a variety of administrative tasks.
Finance & Operation Executive must be quick professionals with great time-management and multitasking abilities. Furthermore, a drive to learn new things will accelerate career growth. It is with their diligence and competence in their work that will help propel the firm further.
The goal is to contribute to the efficiency of the overall business by ensuring all assigned duties are carried on timely and efficiently. It is with their diligence and competence in their work that executives can focus on their managerial responsibilities without worrying for other tasks.
Operation.
Maintaining executive s and team s agenda through assisting in planning appointments, board meetings, conferences, etc.
Handle and prioritize all outgoing or incoming correspondence (e-mail, letters, packages etc.).
Handle confidential documents ensuring they remain secure.
Monitor office supplies and negotiate terms with suppliers to ensure the most cost-effective orders.
Maintain electronic and paper records ensuring information is organized and easily accessible.
Conduct research and prepare presentations or reports as assigned.
Conduct Business Development initiatives such as cold-calling and organizing client events.
Preparation of marketing materials such as corporate profile, client s profile, teasers, investment memorandum, etc.
Content Writing and Media Posting of the company s performances.
Finance.
Prepare invoices or financial statements and provide assistance in bookkeeping.
Work closely with accounting firm to produce report and submit government-related documents.
Preparing of quarterly and annual report.
Cost-Controlling and Budgeting.
Bachelor of Business Administration in Accounting or Marketing or in relevant fields.
Proficient in MS Office.
Familiarity with basic research methods and reporting techniques.
Excellent organizational and time-management skills.
Outstanding communication and negotiation abilities.
Integrity, Confident, Confidentiality.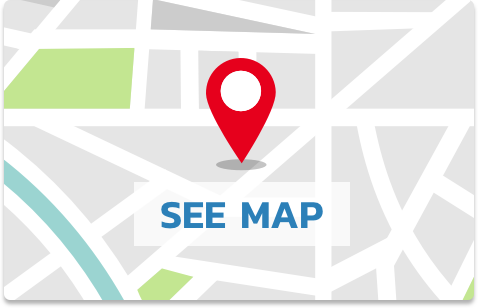 Kurz (Thailand) Ltd.
Head Office 2869-2869/1, Rimtangrodfaisaipaknam Rd, Phrakhanong Sub-District, Klongtoey Distric, Bangkok 10110
Benefits
Health Insurance
Social Security
Job training
Travel Insurance
Five-day work week
Travel Allowance
Company uniform
Free lunch & snacks
Annual bonus
Learning & Development Opportunities