Company overview
Industry:
Engineering - Civil / Construction
Website:
www.infradecor.com/
บริษัท อินฟรา เดคอร์ จำกัด ก่อตั้งเมื่อ 8 สิงหาคม 2549 โดยกลุ่มสถาปนิกและวิศวกรผู้มีประสบการณ์ทางด้านงานออกแบบตกแต่งและก่อสร้างมากว่า 20 ปี จากจุดเริ่มต้นที่บริษัทรับเฉพาะงานออกแบบได้ขยายขอบเขตไปสู่การเป็นผู้รับเหมา ที่ปรึกษาด้านงานก่อสร้างพร้อมทั้งให้บริการงานระบบไฟฟ้า สื่อสาร ระบบปรับอากาศ งานระบบ ... Read more
There are no jobs for this company. Below are the jobs that you might be interested in.
Upload your resume.
Get found by the Employers.



Experience:
No experience required
Skills:
Service-Minded, Good Communication Skills, English
THE BRITISH COUNCIL YLA PROGRAMME We are looking for apart-time who can work with us for more than 6 months.Workdays are only on weekendatChiang Mai branch.
Come and gain experience in UK's international organisation for cultural relations and educational opportunities.
To assist teachers inside and outside the classroom.
To assist the Young Learner Product Team with promotional activities or special events.
To be responsible for administrative tasks.
An undergraduate looking for a short time work experience.
Any field of study is acceptable.
Brilliant communication skills and customer empathy.
Self-motivated and passion to work.
Strong communication and interpersonal skills.
Love to work with children.
Good in English.
Thai nationality.



Experience:
No experience required
ข้อควรรู้ก่อนทำงานกับทางหจก.ลัดดาการ์เด้นช็อป
เนื่องจากทางบริษัทมีปริมาณงานที่มาก และต้องมีการแก้ปัญหาเฉพาะหน้าค่อนข้างมาก อีกทั้งจำเป็นที่จะต้องทำงานให้จบภายในระยะเวลา 1 ชม.โดยเฉพาะงานด้านเอกสาร เช่น การจัดทำใบเสนอราคาและตกแต่งภาพเพื่อให้ลูกค้าทำการตัดสินใจซื้อสินค้าของทางบริษัทได้เร็วขึ้น กรณีงานขนาดเล็กจะต้องมีการคิดหาวิธีที่ดีที่สุดเพื่อให้งานเสร็จเร็วที่สุด เก็บเงินลูกค้าให้ได้เร็วที่สุด และไม่ต้องหาตัวงานเปรียบเทียบเนื่องจากงานของทางบริษัทไม่มีใครทำมาก่อนจึงต้องแก้ปัญหาในงานตามแต่กรณีไป โดยต้องสามารถจัดลำดับให้ถูกว่างานไหนเร่งด่วนหรือด่วนที่สุดในวันนั้นๆ.
General Technician (ช่างทั่วไป: พนักงานพ่นสี, ช่างไฟฟ้า, เชื่อมโลหะ, ช่างไม้เฟอร์นิเจอร์).
มีทีพักและอาหารให้.
เชื่อมประกอบชิ้นงาน,ติดตั้งหน้างาน,ทำโครงสร้างเหล็ก,โครงสร้างไม้, งานพ่นสี และช่วยเหลืองานอื่นๆที่ผู้บังคับบัญชามอบหมาย.
เพศชาย.
อายุ 18 - 45 ปี.
ระดับการศึกษา: ไม่ระบุ แต่ต้องสามารถอ่านออก เขียนภาษาไทยได้ และมีความรู้ทางภาษาอังกฤษบ้าง.
ประสบการณ์: ไม่ระบุ.
มีใบขับขี่ทั้งรถมอเตอร์ไซต์และใบขับขี่รถยนต์จะรับพิจารณาเป็นพิเศษ.
มีความขยัน อดทน.
ไม่ดื่มเหล้า ไม่สูบบุหรี่.
ไม่ติดยาเสพติด.
ไม่ติดการพนัน.
ปฏิบัติตามกฏระเบียบของบริษัทอย่างเคร่งครัด.
ไม่จับกลุ่มหรือแก๊งค์ที่ส่งผลให้บริษัทเกิดความวุ่นวาย.



Experience:
5 years required
Skills:
Market Analysis, Branding, Thai
พัฒนากลยุทธ์ด้านการกำหนดราคาเพื่อเพิ่มผลกำไร และส่วนแบ่งการตลาด.
เพิ่มฐานลูกค้าใหม่ และรักษาฐานลูกค้าเก่า สนับสนุนการขาย รวมถึงประเมินคู่แข่งในตลาดรถจักรยานยนต์.
บริหาร จัดการด้านงบประมาณด้านการตลาด รวมถึงค่าใช้จ่าย เพื่อพัฒนาการลงทุน และผลกำไร.
พัฒนากลยุทธ์ทางการตลาดและพุฒนาการจัดการแคมเปญเกี่ยวกับโฆษณาต่างๆ.
บริหาร จัดการกิจกรรมด้านการตลาดต่างๆ และงานแสดงสินค้าของบริษัทฯ.
สร้างการรับรู้ให้เข้าถึงกลุ่มลูกค้า และบริหารแบรนด์สินค้า รวมถึงประเมินผลโดยใช้กลยุทธ์ทางการตลาด.
วางแผนการตลาด และพัฒนาแคมเปญการตลาดตั้งแต่เริ่มต้นจนจบ.
คิดค้น พัฒนาผลิตภัณฑ์ใหม่ๆและบริการขององค์กร.
ดูแล และบริหารช่องทางการตลาดบนSocial Media และรับผิดชอบเกี่ยวกับการจัดการคอนเท้นท์ด้านการตลาด.
งานอื่นๆ ตามที่ได้รับมอบหมาย.
ปริญญาตรี หรือปริญญาโท สาขาการตลาด หรือบริหารธุรกิจ.
สามารถสื่อสารภาษาอังกฤษได้ดี.
ประสบการณ์เกี่ยวกับการสร้างแคมเปญการตลาด และกลยุทธ์การตลาด.
ประสบการณ์ด้านการตลาดออนไลน์รวมถึงโซเชียลมีเดีย หรือการจัดการคอนเท้นท์ด้านการตลาด.
ความเข้าใจในด้านการประชาสัมพันธ์ และมีความรู้เกี่ยวกับ Marketing mix.
มีความสามารถในการพัฒนากลยุทธ์ทางการตลาด และแบรนด์.
มีทักษะการสื่อสารที่ดีเยี่ยม และมีความสามารถในการปรับให้เข้ากับการเปลี่ยนแปลงอย่างรวดเร็ว.

฿18,000 - ฿35,000, negotiable


Experience:
1 year required
Skills:
Business Statistics / Analysis, Analytical Thinking
Salary:
฿18,000 - ฿35,000, negotiable
Planning Officer เป็นนักวิเคราะห์ วางแผน และทำการประสานงาน เพื่อให้เกิดการผลิตสินค้าและบริการที่ตอบสนองความต้องการของลูกค้าอย่างมีประสิทธิภาพ.
เงินเดือนสามารถต่อรองได้ ขึ้นอยู่กับประสบการณ์.
เราต้องการเพื่อนร่วมงานที่ความคิดเป็นระบบ ชอบการวางแผน.
มีความรอบคอบในการทำงาน.
สนุกกับการคำนวณ เพื่อให้ได้ผลลัพธ์ที่ยอดเยี่ยม.
ชอบการเรียนรู้ ปรับปรุง และพัฒนาอยู่เสมอ.

฿25,000 - ฿35,000, negotiable


Experience:
1 year required
Skills:
Digital Marketing, Social Media Management, Thai
Salary:
฿25,000 - ฿35,000, negotiable
ดูแล และบริหารการตลาดผ่านทางสื่อสังคม เช่น Facebook, Instagram, Twitter, [email protected], Google, YouTube, Pinterest และเว็บไซต์ของบริษัทฯ.
สร้างคอนเทนท์ ให้สอดคล้องกับผลิตภัณฑ์ เพื่อให้ผู้ชมรู้จักกับแบรนด์สินค้า และดึงผู้ที่สนใจให้มากที่สุด (ภาพ วิดีโอ และคอนเทนท์).
บริหาร จัดการคอนเท้นต์ และกราฟิกเบื้องต้น เพื่อโฆษณาผ่านช่องทางต่างๆ.
ติดตามการตอบสนองของผู้ชมผ่านทาง Social Media และเว็บไซต์ของบริษัท เพื่อดึงดูดผู้ที่สนใจได้เข้าถึงมากขึ้น.
คิดค้น และจัดทำโปรโมชั่นต่างๆ รวมถึงการจับคู่สินค้าเพื่อทำโปรโมชั่นในราคาพิเศษ (Cross-promotions).
พัฒนา blogger เพื่อขยายเครือข่ายให้กว้างขึ้น และเข้าถึงได้ง่ายมากขึ้น.
ออกแบบ Artwork เพื่อโพสต์คอนเทนท์ และกราฟิก ผ่านช่องทาง Social Media.
งานอื่นๆที่ได้รับมอบหมาย.
ปริญญาตรี สาขาการตลาด หรือสาขาที่เกี่ยวข้อง.
อายุ ระหว่าง 23-32ปี.
มีประสบการณ์ดูแลด้านการตลาดออนไลน์ หรือออกแบบเว็บไซต์ฯ อย่างน้อย 1ปี.
มีความสามารถในการสร้างคอนเทนท์ หรือเนื้อหาการตลาด รวมไปถึงบทความผ่าน Social Media เช่น Facebook, Instagram, Twitter, [email protected], Google, YouTube, Pinterest และอื่นๆ.
สามารถใช้ภาษาไทย และอังกฤษได้ดี.
มีสามารถด้านกราฟิก ดีไซน์ จะพิจารณาเป็นพิเศษ.
มีความรู้ในหลักการของ SEO และ SEM เช่น Keyword Research จะพิจารณาเป็นพิเศษ.



Experience:
No experience required
Skills:
Electrical Engineering, English
Gulf Energy Development Public Company Limited.
Job Responsibilities.
Preparing, maintaining, analyzing, troubleshooting and calibrating of all equipment also control system as PLC, DCS, SCADA.
Controlling and reducing the maintenance costs in order to have production effectiveness within the specified limits.
Analyzing and solving machinery problems in normal and urgent situations/cases or on-call for continuous operation of machinery and electrical system.
Evaluating and presenting a monthly maintenance summary report for analysis and improvement about availability, reliability, performance and efficiency of machinery and instrument.
Monitoring the environmental system.
At least bachelor s degree in Control and Instrument Engineering.
Minimum 3 years experience in control and instrument maintenance(New graduated engineer who is a high-potential and seeking for job challenging is also welcome).
Experience in power plant would be an advantage.
Good command in English both of written and verbal.
Ability to work on call on weekends and holidays.
Goal - Oriented, Unity, Learning, Flexible.



Experience:
No experience required
Skills:
Electrical Engineering, Automation, Ability to travel upcountry, Sales, English
Responsible for sale Home automation and Security Product which include presenting Product & Testing Product Demostration for Customers.
Do Technical Support customer and provide solutions include suggestion about Home automation and Security Product.
Responsible for communicate with customer to make operation go smmothly.
Find new project and new customer to expand business and achiever company's target.
Other task as assigned.



Experience:
7 years required
Skills:
Market Analysis, Product Development, Business Statistics / Analysis, English
Business Development.
Assessment of properties and business profitability and Development of business structure.
Business plan proposals - macro and micro market analysis and business feasibility recommendations.
Due diligence, acquisition, negotiation (terms & conditions).
Product Marketing.
Build a medium-term and long-term product development roadmap to drive sustainable business growth.
Analyze macro trends and micro market opportunities.
Develop/finetune brand positioning strategies and guidelines with customer-centric approach.
Lead and govern the concept/product development process.
Work with cross-functional team across all business units to maximize the synergy of AWC s mix use development capabilities, with rationale and proof of concept.
Generate actionable customer insights.
Bachelor degree or Master in economic, MBA, Finance or relate field.
7 - 10 years experience in business development.
Run feasibiity is required.
Good Command in English.



Experience:
4 years required
Skills:
Industrial Engineering, Management, English
Job Summary
The Industrial Engineering (IE) Operations Improvement Assistant Manager assists Operations Management with achieving operations efficiencies. He/She conducts systems training and monitors district results to ensure balanced score card results are met.
Job Duties.
Conducts Operational Process Improvement Training.
Facilitates new technology workshops to educate Package Dispatch Supervisors on system functionality.
Reviews training materials to ensure current processes and procedures are captured.
Confers with Engineering and Operations teams to plan and communicate training implementation strategies.
Coordinates training classes to ensure training and operational needs are aligned.
Coordinates Operational System Configurations and Installations.
Confers with the Technical Support Group and the Center of the Future to ensure system installations are timely and functional.
Tests new applications to ensure accurate configurations and proper functionality.
Conducts Address Management System testing to ensure Operations Management Specialists are able to build correct address databases.
Studies dispatch and delivery characteristics to identify inefficiencies.
Communicates route changes to drivers to ensure Delivery Information Acquisition Device information is accurate.
Provides Operational Support.
Identifies process improvement opportunities to increase efficiencies.
Reviews operational performance with management to identify areas of improvement.
Assists with special operating projects (e.g., Mother's Day, Valentine's Day, Christmas, etc.) to help achieve operational objectives.
Responds to job method questions to educate employees on job requirements.
Serves as point of contact for questions regarding user errors to ensure questions are addressed in a timely manner.
Monitors Operational Results.
Reviews the operational BSC to evaluate operational processes.
Works with district Operations to improve performance results.
Reviews weekly performance results to identify and develop improvement plans.
Distributes performance results to district managers to assist teams in identifying performance improvements.
Supports Operational Business Growth Initiatives.
Maintain customer relationships to improve service and identify growth opportunities.
Interacts with service providers to increase sales leads and production.
Monitors the Sales Leads Initiative Management System (SLIMS) to increase sales volume opportunities.
Follows up with inside sales and account representatives to determine sales lead status.
Creates daily sales reports to provide management with sales lead updates.
Minimum 4 years of industrial engineering experience, logistics industry preferred.
Education and Work Experience.
Bachelor's Degree preferable in Industrial Engineering or other engineering.
Master s Degree in Logistics, Engineering or similar field a plus.
Computer literate (MS Office, Graphics, and word processing applications).
Strong analytical & problem solving skills.
Excellent communication skill (English).
Good people management skills.
Self-starter and able to work with minimum supervision.
Good presentation skills and able to conduct trainings/.
Positive and able to work well in a team with excellent interpersonal skill.



Experience:
3 years required
Skills:
Producing Reports, Good Communication Skills, Thai
ลักษณะงาน.
ประสานงานกับหน่วยงานต่าง ๆ ภายในและภายนอกองค์กรตามที่ได้รับมอบหมาย.
ดูแลและจัดการงานธุรการตามที่ได้รับมอบหมาย.
ออกใบสั่งซื้อ, เงินสดย่อย, รับวางบิล.
จัดทำรายงานสรุปยอดรายวัน รายสัปดาห์ รายเดือน คีย์ข้อมูลลงระบบ และงานอื่น ๆ ที่ได้รับมอบหมาย.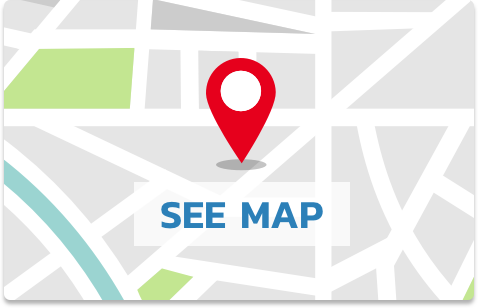 Infra Decor
63/23 ตำบลบางม่วง อำเภอบางใหญ่ จังหวัดนนทบุรี 11140
Benefits
Social Security
Five-day work week
Annual bonus
Company phone
Company car
Company uniform
Overtime pay