Company overview
Industry:
Wholesale / Retail
Website:
www.globalfoodproduct.com
Global Food Products Co., Ltd. is a leading Thai importer and distributor for an exclusive range of grocery brands and food products from Australia, USA, Italy and rest of Europe. Global Food Products has a strong foothold in the Thailand market and a great passion for improving the culinary lifesty ... Read more
Why join us: ทาง Global Food Products กำลังมองหาผู้ที่มีความสามารถโดดเด่นและมีความคล่องแคล่ว เพื่อมาร่วมงานกับทีมที่เติบโตอย่างรวดเร็วของเรา ซึ่งประกอบไปด้วยชาวไทย และชาวต่างชาติRead more
There are no jobs for this company. Below are the jobs that you might be interested in.
Upload your resume.
Get found by the Employers.



Experience:
2 years required
Skills:
Public Relations, Digital Marketing, English
Key Responsibilities:
Be the company spokesperson and organize our complete publicity in Thailand:
Strategy: support the local execution of the global Communications & primarily consumer PR strategy.
Press office management: answer daily media or influencers inquiries, identify & develop a strong network of interesting journalists & influencers, monitor all coverage & fill-in reports.
Outreach: distribute and pitch all press releases to the relevant media targets maximizing results.
Content ideas and local adaptation: adapt the content provided by HQ with local information & work with our content writers to find new creative angles for journalists & influencers.
Influencers collaboration: identify & contact relevant influencers to set-up valuable collaborations for the brand (food, lifestyle, corporate).
Bachelor s Degree in communication, journalism or related field.
2-3 years experience in PR / Communications (agency work experience preferred).
Experience in managing lifestyle and corporate media.
A keen understanding of media, news cycle & digital platforms with proven success achieving coverage.
Strong organizational skills, results-driven and detail-oriented with the ability to multi-task.
Ability to write articles in both Thai and English language.
Thai National only, with excellent written & verbal communication skills in Thai and English.
What we offer:
Unlimited foodpanda vouchers.
Flexible working hours.
Types of leave: birthday, bereavement, personal, business, paternity, maternity.
Medical insurance and annual health check.
Free gym membership.
eLearning platform.
Free office massages, food and drinks every Friday.

฿20,000 - ฿25,000, negotiable


Experience:
No experience required
Skills:
Teaching, Good Communication Skills, Microsoft Office, English, Thai
Salary:
฿20,000 - ฿25,000, negotiable
Type of Contract:1 year fixed term contract with possible extension
Location:CU Demonstration Elementary School (Satit Chula).
ABOUT THE DEPARTMENT/TEAM.
Satit Chula is the largest and longest-running of our Thai school contracts with a team of one senior teacher, 14 teachers, one programme coordinator and five YL Assistants. The school is located in Bangkok s city centre within the campus of Chulalongkorn University (one of the country s most prestigious universities, to which it is attached as a demonstration school ).
WHAT YOU WILL BE DOING AND WHY.
Providing ongoing support to staff and customers both inside and outside the classroom and contribute towards the smooth running of the Primary Learners Programmes in Bangkok, you will need:
Supervising young learners inside and outside the classroom.
Assisting teaching staff both inside and outside of the classroom.
Ensuring parents and other caregivers are kept informed and high levels of customer satisfaction are maintained.
Assisting the Partnership Manager and/or Academic Manager with maintaining the storybook library to a high standard.
Assisting with promotional activities and school-related events.
WHAT IS INTERESTING ABOUT IT.
You can take pride in the fact that you will be part of a team that enables the British Council to meet its objectives and gives all our customers an exceptional experience. You will also be able to join regular professional development, training and skills programmes to develop your experience and skills.
WHAT WE ARE LOOKING FOR.
You must have:
Strong oral and written communication skills in both Thai & English.
At least 6 months experiences of working with children, experience of working with kids in Primary and/or Kindergarten are desirable;.
A professional diploma is essential; Early years qualification or Special Education Needs (SEN) qualification will be an advantage.
Computer skill with knowledge of word, excel and outlook. Candidates who are interested and have the right to work in Thailand should apply online via:https://tinyurl.com/THA-NT-1943e. Closing date for applications: 30 June2019 (23.59 UK time).



Experience:
3 years required
Skills:
Fast Learner, Good Communication Skills, Meet Deadlines, English
Job Responsibilities.
Organizing and servicing Shareholders , Board of Directors and Committee s Meetingsincluding preparation and distribution of appropriate notices of Meetings, Minutes and all relevant documents.
Managing to ensure compliance under relevant laws and regulations.
Preparing documents/applications regarding corporate matters in connection with the Ministry of Commerce.
At least bachelor s degree in Law, Business Administration or related fields.
Minimum 3 years experience in company or corporate secretary.
Experience in listed company would be an advantage.
Good basic financial statement.
Attention to detail, good interpersonal communication and ability to work as a team member.
Fluent in English both of written and verbal (TOEIC at least 900) and good computer literacy.
Goal - oriented, Unity, Learning, Flexible.
Interested person, please submit your resume via the online system:https://careers.gulf.co.th/. or click"APPLY NOW".
All applications will be strictly confidential and will be kept for at least 1 year.Only shortlisted candidates will be notified.



Experience:
3 years required
Skills:
AutoCAD, SOLIDWORKS, Sales, English
Position: Robot Sales Engineer.
Report to:Corporate & Government Sales Manager.
Department:Corporate & Government Sales Department.
Job Purpose:
Fully sales and support for EPSON Robot. Closely advice and support for any urgent sales and technical cases during operate. Also support for any training, solution and product feedback through co-operating with Head Office and Factory.
Sales and Technical support specialize in EPSON Robot for the customer.
Advisor for any sales and technical knowledge including solution concerns.
Regular visit customer for the present product also on the Job training to get more knowledge support and get more experience sharing.
Summary and continue monitoring any Sale leads, customer profile, database, and market situation report.
Communicate and Attend sales / technical training for skill up sales / technical knowledge, update product information from Regional Office.
Thai Nationality, age between 25 - 30 years old.
Minimum Diploma in Mechatronics or Mechanical or Electronics 3 - 5 years of sales and technical support experience working with an Industrial Robot manufacturer s subsidiary, or with an industrial robot manufacturer s partners.
Able to program 3D graphics simulation software (e.g. AutoCAD, Solid Works etc.).
Understand simple BASIC programming language.
Strong organizational and operational skills.
Good English listening, writing and speaking skills.
Able to travel domestic and international.
Working Hour:8:30 - 17.30 (Mon - Fri).
Successful candidates will be given an attractive remuneration package and career opportunities.
Please send your complete resume, stating expected salary and one recent photo by clicking apply.
Human Resources Department
EPSON (Thailand) Co., Ltd.
42nd Floor, Empire Tower, 1 South Sathorn Road, Yannawa, Sathorn, Bangkok 10120.



Experience:
1 year required
Analyze project scope, specification,wireframe, plan and timeline toprepare for production.
Develop Web Application.
Report progress and all problems occurred to project manager.
Deliver complete project following project plan and timeline.
Bachelor's Degree or higher in Computer Science/ Engineering/ Information Technology or related fields.
At least 1 - 5year of experience in.NET Programming for programmer.
Knowledge of Web Application in ASP.NET.
Strong background in.NET Programming (ASP.NET,C#.NET,VB.NET, C,C++, etc.).
Knowledge of conception of Object Oriented Programming.
Knowledge of SQL Command.

฿30,000 - ฿45,000, negotiable


Experience:
3 years required
Skills:
Sales, Service-Minded, English
Salary:
฿30,000 - ฿45,000, negotiable
Type of Contract:1 Year Fixed Term (with possibility to extend).
Location:Chaengwattana.
ABOUT THE DEPARTMENT/TEAM
British Council Thailand is one of the biggest in the British Council s global network with thousands of adult and young learner students studying with us. Our main office is based in Siam Square, Bangkok with locations spread out across the Bangkok metropolitan area and around Chiang Mai. Our customers engage with us face-to-face, online, through email and via the phone. Our Sales & Customer Management team provides a high quality and efficient customer service experience to all new and existing customers across all British Council services.
WHAT YOU WILL BE DOING AND WHY.
Supervise a team of Sales & Customer Management Officers in the branch to ensure top quality, welcoming and efficient integrated customer engagement experience to all new and existing customers.
Work closely with Branch Manager to ensure the branch meets and exceeds the sales and customer management targets and KPIs.
Work closely with Branch Manager and HSCM to build a high performing team and embed a results-orientated sales and customer management culture in the SCM process.
Monitor quality of delivered work and to ensure share the same best practice and standards with other branches.
WHAT IS INTERESTING ABOUT IT.
You can take pride in the fact that you will be part of a team that enables the British Council to meet its objectives and gives all our customers an exceptional experience. You will also be able to join regular professional development, training and skills programmes to develop your experience and skills.
WHAT WE ARE LOOKING FOR.
You will bring along at least 3 years supervisor experience in admin & operational environment of customer management related field. Experience of working with children will be an advantage.
One month fixed bonus per year.
03 % of Provident Fund contribution from the Employer.
Medical Insurance and Corporate Medical Excess Claim.
Personal Accidents and Term Life Insurance.
Enjoy 22 days of Annual leave.
Professional development opportunities.
Eligible for sales incentive after passing probation.
Interested applicants should read through the Role Profile and please apply byhttps://tinyurl.com/THA-NT-2010ex.
Closing date for applications: 25 July 2019 (23:59 UK time).
We offer an attractive benefits package.
Only short-listed candidates will be contacted.
Right to work in Thailand".
The British Council is committed to a policy of equal opportunities and welcomes applicants from all sections of the community.
The British Council is committed to the protection of all children and supports the principles of the UNCRC by taking all reasonable measures in our work to ensure a child safe environment. The British Council is committed to maintaining the confidentiality of personal information and undertakes not to divulge any of the applicants personal information to any third party without the prior consent of the applicant. Our privacy policy can be found athttp://www.britishcouncil.org/home-privacy-policy.htm. .

฿26,860 - ฿35,810, commission paid with salary


Experience:
No experience required
Skills:
Telesales, Sales, English, Thai
Salary:
฿26,860 - ฿35,810, commission paid with salary
We are seeking a dynamic and self-motivated Inside Sales/Telesales Executive to join our Tele-sales team. This exciting opportunity offers the ability to maintain, develop relationships with key customers and manage the promotion and strategic sales. You will be responsible for discovering and pursuing new sales prospects via sales calls and maintaining customer satisfaction.
Do you have a strong sales background and demonstrated sales success? If so, this may be the opportunity for you.
Utilizes sales tools and marketing resources to research customer businesses, past customer contact and product specifics to identify subsidiary opportunities.
Conducts sales calls/cold calls to identify new sales opportunities with potential Small to Medium-sized Enterprise accounts to identify customer business needs, introduce additional products and services and to retain current business.
Generates and qualifies sales lead opportunities within assigned territory through cold calling by positioning UPS products/services that is catered to support customer's business.
Manages, tracks and follow up closely with potential leads to ensure continuity which eventually leading to closure of business.
Develops complex sales strategies encompassing customers' supply chain and comprehensive pricing strategies that incorporate UPS's broad range of solutions.
Conducts face-to-face meeting with prospective customers as and when required.
Coordinates cross-functional support on service and billing issues for assigned accounts.
Maintains up-to-date knowledge of UPS products and services and well aware of competitors' strategies and capabilities to position UPS product advantageously.
Handles assigned portfolio of accounts with Average Monthly Revenue of less than US $1,000 or equivalent.
Possess a Bachelor's Degree in Logistics and Transportations / Marketing / Business or equivalent.
1 year of relevant sales experience in similar capacity or any service industries; prior experience and knowledge in selling Express or Freight Forwarding products/services will be advantageous.
Fresh graduates with the ability to demonstrate innovative and creative selling skills may be considered.
Excellent interpersonal skills with the ability to communicate effectively and able to work well with people at all levels.
Customer oriented, passionate, sales driven and highly motivated with the ability to understand customers' perspective and think win-win.
Proficient in MS Office applications ie. MS Word, MS Excel, MS Powerpoint.



Experience:
2 years required
Develop code, scripts, extracts and other artifacts required to solve complex technical issues.
Participate in system design reviews.
Responsible for creating system requirement documents, testing documents, user manuals and sign-off documents.
Act as a help desk, interact with users for troubleshooting, training, providing services as planned/ requested regarding to IT services provided.
Work either independently or with a group of highly skilled, support engineers/ developers to resolve customer and application issues.
Communicate current status of issues to developers, internal and external support teams as necessary, based on severity and impact of the issues.
Be proactive and inquisitive with a clear focus on problem solving.
Create ad-hoc reports/ queries by writing SQL, perform data upload/ download as assigned to support users.
Document findings, including new defects in software products and work with project team to create knowledge base articles.
Having to work on some weekends.
Male or female, age not over 27.
Degree in Computer Science, MIS, Engineering or equivalent.
Minimum 2 years of relevant IT Application support experience.
Have an experience in any RDBMS software.
Have an experience in ERP (especially in SAP ERP), CRM or Logistics software will be an advantage.
Work overtime and weekends will be required from time to time.
Effective communication and presentation skills.
Good command of spoken and written English.

฿25,000 - ฿35,000, commission paid with salary


Experience:
No experience required
Skills:
Sales, Market Analysis
Salary:
฿25,000 - ฿35,000, commission paid with salary
ADGES' human capital consultants help clients, including top-level executives, board members, and HR professionals, optimize business performance by addressing their human capital issues. Specifically, consultants and analysts help clients manage, reward and engage talent to drive business performance. ADGES' ability to compete is driven from powerful tools, intellectual capital, high quality of work, leveraged resources and top talent.
Marketing executives are involved in developing marketing campaigns to promote ADGES' products, services or ideas. The role includes planning, advertising, public relations, organizing events, product development, distribution, sponsorship, and research.
Generate sales based on agreed KPI.
Understand ADGES' products and unique selling points.
Align ADGES' products with potential clients.
Present ADGES' products by own self and able to demonstrate the selling points to align with customers demands.
Work collaboratively with the clients to come up with the proposal that captured customers demands with ADGES' service.
Follow up with the clients and turn proposal to businesses.
Make sure all required financial documents have complied with the client's requirements as well as ADGES' requirements.
Marketing Function:
Liaising and networking with stakeholders including customers, colleagues, suppliers and partner organizations;.
Communicating with CEOs, HR executives, and managing customer relationships;.
Maintaining and updating customer databases;.
Organizing and attending events such as conferences, seminars, receptions, and exhibitions;.
Conducting market research such as customer questionnaires and focus groups;.
Contributing to, and developing, marketing plans and strategies;.
Evaluating marketing campaigns;.
Monitoring competitor activity;.
Master degree in business management, marketing management is preferred.
Hand-on, flexible, and able to keep up with the recent trend of professional business marketing practices and campaign.
Strong analytical skills, both quantitative and qualitative.
Good personal skills and confident when dealing with a senior executive.
Excellent organizational, interpersonal, verbal and written communication skills.
Intellectual curiosity, seeking opportunities to develop new skills.
Flexibility, adaptability and the ability to work under tight deadlines, changing client needs in the small but fast-moving organization.
Superior organizational skills and excellent attention to detail.
Mature and self-motivator.
Team players.
Hand on but still keep a big picture in-mind.

฿20,000 - ฿25,000, negotiable


Experience:
1 year required
Skills:
Service-Minded, English
Salary:
฿20,000 - ฿25,000, negotiable
Type of Contract:Fixed term contract
Location:Siam Square Bangkok.
ABOUT THE DEPARTMENT/TEAM.
In Examinations we administer 3 million UK examinations in over 850 towns and cities worldwide, promoting the UK as a high-quality assessment provider and helping people gain access to trusted qualifications to support their career and study prospects. In East Asia we administer multiple examinations in 13 countries and we are growing rapidly.
WHAT YOU WILL BE DOING AND WHY.
This is interesting role for those who are looking to embark on a career with us; you will be working in a close knitted team and ensure in providing quality customer service to the customers through exceptional customer service delivery and effective stake holder management, you will also be managing exam customer service channels within the country in collaboration with Marketing and Operations by converting enquiries into sales to support the wider exams team to achieve its annual business targets.
WHAT IS INTERESTING ABOUT IT.
You can take pride in the fact that you will be part of a team that enables the British Council to meet its objectives and gives all our customers an exceptional experience. You will also be able to join regular professional development, training and skills programmes to develop your experience and skills.
WHAT WE ARE LOOKING FOR.
To be able to qualify for this job role, you will require a good command of spoken English and Thai, preferably with English (CEFR B2 or equivalent), Chinese (A1/2) and to have a Degree in the fields of Business Administration, Social Sciences or Marketing. It will also be required that you have at least 1 year experience in working in Education/ Customer service industry, dealing with administration or clerical duties and preferred if you have knowledge of local examination products and CRM with experience in telesales or sales technique.
Interested applicants should read through the Role Profile.
and apply online via:https://tinyurl.com/THA-355E.
Closing date for applications:25 July2019 (23:59 UK Time).
We offer an attractive benefits package.
Only short-listed candidates will be contacted.
Right to work in Thailand".
The British Council is committed to a policy of equal opportunities and welcomes applicants from all sections of the community.
The British Council is committed to the protection of all children and supports the principles of the UNCRC by taking all reasonable measures in our work to ensure a child safe environment. The British Council is committed to maintaining the confidentiality of personal information and undertakes not to divulge any of the applicants personal information to any third party without the prior consent of the applicant. Our privacy policy can be found at http://www.britishcouncil.org/home-privacy-policy.htm. .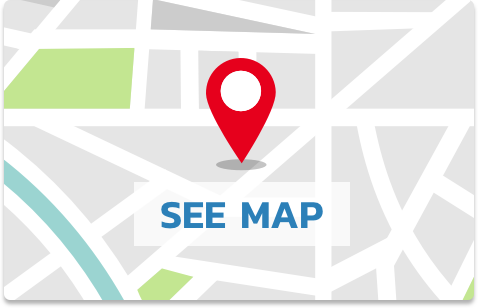 Global Food Products Co., Ltd.
31/5 Trok Noket, Rama 3 Road, Yannawa
Benefits
Five-day work week
Job training
Performance bonus
Annual bonus