Company overview
Industry:
Information Technology
Website:
www.ematicsolutions.com/
Ready for your next challenge? Believe in working smart, and want to have fun doing it? Ematic Solutions might just be the place for you! We're a SaaS provider offering a Marketing Intelligence Platform that helps digital marketers nimbly build and deploy sophisticated and high-ROI digital market ... Read more
Why join us: Do you want to join a recently funded, fast-growing software start-up? Work with international team members that are passionate about digital marketing? Learn a ton and have fun doing it? Ematic Solutions just might be the place for you! The Ematic team is a small group of smart people from diffe ... Read more
There are no jobs for this company. Below are the jobs that you might be interested in.
Upload your resume.
Get found by the Employers.



Experience:
3 years required
Skills:
.NET, C#, Java, Javascript
202 CDG House, Chongnonsee, Yannawa, Bangkok 10120 CDG GROUP (0) 2 678 0200 Ext.2875 (Tanitar).
Develop program with.NET or Java Technology.
Use OOP concepts and UML diagrams based on company standards.
Build and deploy application.
Work mostly independently within task guidelines established by management.
Perform work based on defined process and provide feedback on process improvements as appropriate.
Co-operate with team leader in estimation effort, developing plan/schedule and performing tasks according to the plan.
Bachelor degree in Computer Engineering, Computer Science, IT or related field.
Experience 3 years in programming with C#.Net or JAVA or JavaScript or HTML.
Excellent problem solving and analytical skill.

฿25,000 - ฿35,000, commission paid with salary


Experience:
No experience required
Skills:
Sales, Market Analysis
Salary:
฿25,000 - ฿35,000, commission paid with salary
ADGES' human capital consultants help clients, including top-level executives, board members, and HR professionals, optimize business performance by addressing their human capital issues. Specifically, consultants and analysts help clients manage, reward and engage talent to drive business performance. ADGES' ability to compete is driven from powerful tools, intellectual capital, high quality of work, leveraged resources and top talent.
Sales manager is involved in developing marketing campaigns to promote ADGES' products, services or ideas. The role includes planning, advertising, public relations, organizing events, product development, distribution, sponsorship, and research.
Generate sales based on agreed KPI.
Understand ADGES' products and unique selling points.
Align ADGES' products with potential clients.
Present ADGES' products by own self and able to demonstrate the selling points to align with customers demands.
Work collaboratively with the clients to come up with the proposal that captured customers demands with ADGES' service.
Follow up with the clients and turn proposal to businesses.
Make sure all required financial documents have complied with the client's requirements as well as ADGES' requirements.
Marketing Function:
Liaising and networking with stakeholders including customers, colleagues, suppliers and partner organizations;.
Communicating with CEOs, HR executives, and managing customer relationships;.
Maintaining and updating customer databases;.
Organizing and attending events such as conferences, seminars, receptions, and exhibitions;.
Conducting market research such as customer questionnaires and focus groups;.
Contributing to, and developing, marketing plans and strategies;.
Evaluating marketing campaigns;.
Monitoring competitor activity;.
Master degree in business management, marketing management is preferred.
Hand-on, flexible, and able to keep up with the recent trend of professional business marketing practices and campaign.
Strong analytical skills, both quantitative and qualitative.
Good personal skills and confident when dealing with a senior executive.
Excellent organizational, interpersonal, verbal and written communication skills.
Intellectual curiosity, seeking opportunities to develop new skills.
Flexibility, adaptability and the ability to work under tight deadlines, changing client needs in the small but fast-moving organization.
Superior organizational skills and excellent attention to detail.
Mature and self-motivator.
Team players.
Hand on but still keep a big picture in-mind.



Experience:
3 years required
Are you hungry for a new challenge?
Yes? Then foodpanda is your place to be! We are looking for aKey Account Manager!
To satisfy your cravings, yourResponsibilitieswill be:
Act as the main contact person for our top vendors, identify and attack problem areas and build a strong loyalty between foodpanda and the restaurant owners.
Negotiate deals, exclusivity, implement branding, sell packaging, to improve foodpanda visibility and develop their online takeaway orders.
Collaborate with different departments to improve vendor s performance and solve problems.
Offer new services, premium access, renegotiate commission to support revenue stream.
Bachelor degree in business or related field.
3-5 years of experience in Account Management.
Strong analytical skills with structured problem-solver ability (experience with CRM tool is a plus).
Social character with a positive attitude towards new challenges and a hands-on mentality.
Prior experience in cold-calling / sales / support sales are a plus.
Independent, hardworking and confident self-starter.
Thai National only, with fluency in written & verbal communication skills in Englishand Thai.
Monthly KPI bonus on top of base salary.
Work phone & laptop.
Unlimited foodpanda vouchers.
Flexible hours.
Types of leave: birthday, bereavement, personal, business, paternity, maternity.
Medical insurance and yearly health check.
Free gym membership.
eLearning platform.
Free massages, food and drinks every Friday.

฿18,000 - ฿22,000, negotiable


Experience:
No experience required
Salary:
฿18,000 - ฿22,000, negotiable
Looking for meaningful work? Wanting to make a real difference? Here is your chance! We are looking for new team members at one of Thailand's leading social enterprises!.
Summarize accounting, sales and inventory on a monthly basis.
Manage administrative issues within the organization.
Purchasing and cost control.
Coordinate with other stakeholders.
Female preferred, below 28 years old.
Prior work experience.
Accounting skills are crucial.
Good interpersonal skills, responsible and accountable.
Eager to learn new things and possess a positive attitude.
Can use basic MS Word, Excel and other social media.
Can read, write and communicate in English.
Can travel to and from MRT Huai Khwang conveniently (close to office).



Experience:
4 years required
Job Responsibilities.
Take car to track payment from customer to be timely and accurate according to the policies and procedures of the company.
Follow up credit lines from past due receivables.
Close monthly and annual account receivable.
Regularly check customer accounts to ensure that each client s account has no problem.
All items have been completed.
Working together with the sale department to ensure that every debtor s problem is resolved promptly.
Effective communication with customer over the phone is polite and professional.
Prepare customer reconciliation transaction and relate accounts.
Effective communication with other department.
Bachelor's degree in Finance and Accounting.
At least 4 year experience in account field and/or Finance field.
Experience in prepare bank reconciliation, Aging Account Receivable Report, Vat Report as well as reconciling vat report and prepaid W/H tax.
Fair command of English.
Able to work at UPS Capital (Jewelry Trade Building, Bangrak).
Social Security.
Health Insurance.
Life Insurance.
Bonus.
Provident Funds.
Annual Leave.
Annual Health Check Up.

฿3,000 - ฿6,000, negotiable, commission paid with salary


Experience:
No experience required
Skills:
Service-Minded, Good Communication Skills, Problem Solving, Thai, English
Salary:
฿3,000 - ฿6,000, negotiable, commission paid with salary
Challenging at Japanese Start-Up Company รับสมัครพนักงานบริการลูกค้า / คอลเซ็นเตอร์ ประสานงาน
สถานที่ทำงาน เลขที่ 26/2 ซอย สุขุทวิท 61 ห่างจาก BTS เอกมัย เพียง 500 เมตร เท่านั้น.
นักศึกษาจบใหม่ หรือนักศึกษาก็สามารถสมัครได้ สามารถเลือกวัน และเวลาในการทำงานได้.
ทำงานวันละ _3 - 5 ชั่วโมง.
ออกและส่งใบแจ้งหนี้ Accounting Support - Send Invoice / Receipt.
ติดตามผล Follow Up.
สื่อสาร หรือประสานงานระหว่างลูกค้าCommunication.
รายงานผลการทำงานรายวัน Daily Report.
เรียนรู้ไว Fast learner.
มีใจรักบริการ Customer service.
มีความคิดสร้างสรรค์ Creative.
สื่อสารภาษาอังกฤษได้รู้เรื่อง Able to communicate well in Thai and English.
ทักษะการใช้คอมพิวเตอร์ Computer Skills.
บรรลุตามเป้าหมายที่ตั้งไว้ Commit the each goal on each period for KPI.
มีความตั้งใจและรับผิดชอบในการดำเนินธุรกิจ High Responsibility to make the profitable business.
ดำเนินธุรกิจด้วยความซื่อสัตย์ Credible/Trustworthy: to operate the business and keep the branding as required.
เป็นคนคิดบวก Positive Thinker.
ทำงานภายใต้สภาวะกดดันจากลูกค้าได้ Able to work under pressure.



Experience:
No experience required
Skills:
Market Analysis, Good Communication Skills, Work Well Under Pressure, Teamwork
Job Purpose:
The senior sports marketing content will perform a wide variety of tasks designed and manage all sports content for communication with all our media channel.
Essential Responsibilities:
Create and manage all sports content of communication.
Plan and control quality of content and on time of operation.
Manage content team and our contributor content to serve a high quality of content and effective of interest.
Provide new topic and present the content plan for each media channel.
Collecting data and evaluate the quality of content from our partner and our team.
Other support due on assign.
Bachelor's degree or Master degree in Sports Marketing, Business Administration, Communication Arts, etc.
Sports content creative and analysis skills.
Basic understanding of social media.
Excellent written and verbal communication skills.
Strong organizational skills.
Proactively and positive attitude.
Fast respond and can work under high pressure.

฿40,000 - ฿50,000, commission paid with salary


Experience:
3 years required
Skills:
Sales, Market Analysis, English, Thai
Salary:
฿40,000 - ฿50,000, commission paid with salary
The role of Business Development and Marketing Manager works to achieve an organization's market position and achieve financial growth. This position translates long-term strategic goals into building client relationships, identifying business opportunities, negotiating and closing business deals, and maintaining knowledge of current and future market trends.
The main duties of Business Development and Marketing Manager can be summarized as follows:
New Business Development.
Prospect for potential new clients and turn this into businesses.
Organize high profile marketing events that fits with clients interests and perceive value in the event.
Meet potential clients by growing, maintaining, and leveraging your and organization's network.
Research and build relationship with new and existing clients.
Plan approaches and pitches.
Work with team to develop proposals that speaks to the client's needs, concerns, and objectives.
Propose pricing the solution/service.
Know how to use web-base and App to monitor and increase sales opportunities.
Present the high level of quality and professional image.
Adhere to high morale and ethics standard.
Client Retention.
Focus on value created to clients rather than sales volumes.
Understand values that organization's services and products can add to the client.
Present new products and services and enhance existing relationship.
Marketing Planning.
Attend industry function and provide feedback and information on market and creative trends.
Identify opportunities for campaigns, services, and distribution channels that will lead to an increase in sales.
Create marketing events and other marketing activities to strengthen products' brand positioning.
Establish brand communications to clients and other stakeholders.
Management and Research.
Prepare Weekly and Monthly Business Development report.
Lead the team of sales and marketing staff.
Align department strategies with organization strategies.
Live an organization's values and business principles.
This position requires at least a bachelor's degree and 3-5 years of sales and marketing experience is a must. An MBA and Master Degree in related fields is often requested as well.
Other Skills and Qualifications.
Networking, Persuasion, Prospecting, Public Speaking, Research, Writing & Communication, Closing Skills, Prospecting, Sales Planning, Microsoft Office.



Experience:
2 years required
Skills:
Android, iOS, Oracle, MySQL, Mobile App Testing, Software Development, Software Architecture, Social media, Social Engine, English
ชายหรือหญิง อายุไม่เกิน 30 ปี.
ปริญญาตรี สาขาวิทยาศาสตร์คอมพิวเตอร์, วิศวคอมพิวเตอร์, เทคโนโลยีสารสนเทศ, IS, MIS หรือที่เกี่ยวข้อง.
สามารถ Coding และ Database Management ได้ เช่น Oracle, MS SQL.
มีชิ้นงาน Mobile Development / Portfolio.
ประสบการณ์พัฒนาapplicationบน iOS หรือ Android มาก่อน.
มีความรู้เพิ่มเติมเรื่องการพัฒนา App ต่อยอดกับพวก Social media เช่น Facebook, Line etc.



Experience:
1 year required
Job Purpose.
Overall onsite from customer call until job completed.
Review on site process.
Work with ASP (Authorize Service Partner) to develop and enhance on-site partner.
Technical Training.
Technical support specializes for Epson Product for End User, SI, ASP (Authorize Service Partner) and Call center team (new product, refresh and update technical knowledge).
Advisor for any technical knowledge concerns and continue to monitoring their technical skill.
Regular visit ASP (Authorize Service Partner) and on the Job training to get more knowledge support and get more experience sharing.
Support spare parts.
Responsible for standardize spare part forecasting calculation.
Implement solution to support any spare part shortage cases.
Support spare parts refurbish process for product concern.
Installation new machine support.
Closely to support for installation new machine concern with sales team.
Attend technical training for skill up technical knowledge, update product information from Regional Office.
Male, Thai Nationality, Age not over than 37 years old.
Bachelor s/ Master s Degree in Electronics, Computer Engineering or related field.
At least 1 years of experience in customer and service support or IT product management.
Good command of English.
Able to travel domestic and international.
Working Hour: 8:30 - 17.30 (Mon - Fri).
Successful candidates will be given attractive remuneration package and career opportunities.
Please send your complete resume, stating expected salary and one recent photo to:
Human Resources Department
EPSON (Thailand) Co., Ltd.
42nd Floor, Empire Tower, 1 South Sathorn Road, Yannawa, Sathorn, Bangkok 10120
Tel. 0-2685-9888.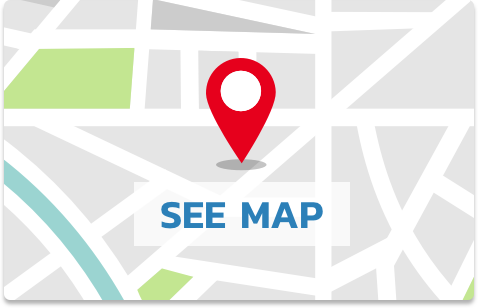 Ematic Solutions
689 Sukhumvit Road, Klongton Nuea, Vadhana, Bangkok, 10110
Benefits
Professional development
Five-day work week