Company overview
We are a team of edupreneurs and teaching professionals who do not believe in traditional rote-learning. At Duke Language School, teachers are trained to teach functional Thai used everyday by Thai people, and not textbook Thai of little use outside school. Fun is serious business at Duke Languag ... Read more
Why join us: We are fun, energetic, creative, open-minded, and innovative. We have some of the most talented people on our team as far as teaching Thai to foreigners is concerned. Contrary to what most people think, we DO NOT teach Thai in English. Teachers at Duke Language School are trained to TEACH THAI in ... Read more
There are no jobs for this company. Below are the jobs that you might be interested in.
Upload your resume.
Get found by the Employers.



Experience:
2 years required
Skills:
Market Analysis, Digital Marketing, English
วางแผนการจัดกิจกรรมส่งเสริมการขายกับลูกค้าเพื่อผลักดันยอดขายและพัฒนาช่องทางการจัดจำหน่าย.
รวบรวมและวิเคราะห์ข้อมูลทางการตลาด ยอดขาย / กำไร/ คู่แข่ง.
ประสานงานร่วมกันระหว่างฝ่ายขายและฝ่ายการตลาด.
วางแผน จัดทำสื่อ วัสดุอุปกรณ์ และสินค้าส่งเสริมการขาย.
มีความคิดสร้างสรรค์ ชอบเข้าสังคม.
ทัศนคติดี.
เป็นผู้นำเทรนด์.
มีทักษะเชิงคิดวิเคราะห์ และวางแผนกลยุทธ์.
จบการศึกษาระดับปริญญาตรีขึ้นไป.
มีประสบการณ์ทำงานด้านการตลาดมาอย่างน้อย 2 ปี.



Experience:
1 year required
ดูแลงานด้านการวางแผนการผลิตสินค้า ติดตามความคืบหน้าและกำหนดการส่งสินค้า.
ดูแลจัดการด้านการเจรจาต่อรองและการเสนอราคาต่าง ๆ ให้เป็นไปตามเป้าหมายบริษัทฯ.
ดูแลงานด้านการจัดหาวัตถุดิบ, วัสดุอุปกรณ์ ตลอดจน Suppliers ต่าง ๆ.
ประสานงานกับหน่วยงานต่าง ที่เกี่ยวข้อง.
แก้ไขปัญหาการซื้อระหว่างแผนกและซัพพลายเออร์.
สนับสนุนทีมขาย.
จัดทำข้อมูล และ เอกสารต่างๆ เช่น เปิด PO. รายละเอียดของสินค้าแต่ละ.
แสดงจำนวนข้อมูลในสต๊อกสินค้าที่ปรับยอดแล้วดูแลการจัดการ.

฿25,000 - ฿35,000, commission paid with salary


Experience:
No experience required
Skills:
Sales, Market Analysis
Salary:
฿25,000 - ฿35,000, commission paid with salary
ADGES' human capital consultants help clients, including top-level executives, board members, and HR professionals, optimize business performance by addressing their human capital issues. Specifically, consultants and analysts help clients manage, reward and engage talent to drive business performance. ADGES' ability to compete is driven from powerful tools, intellectual capital, high quality of work, leveraged resources and top talent.
Marketing executives are involved in developing marketing campaigns to promote ADGES' products, services or ideas. The role includes planning, advertising, public relations, organizing events, product development, distribution, sponsorship, and research.
Generate sales based on agreed KPI.
Understand ADGES' products and unique selling points.
Align ADGES' products with potential clients.
Present ADGES' products by own self and able to demonstrate the selling points to align with customers demands.
Work collaboratively with the clients to come up with the proposal that captured customers demands with ADGES' service.
Follow up with the clients and turn proposal to businesses.
Make sure all required financial documents have complied with the client's requirements as well as ADGES' requirements.
Marketing Function:
Liaising and networking with stakeholders including customers, colleagues, suppliers and partner organizations;.
Communicating with CEOs, HR executives, and managing customer relationships;.
Maintaining and updating customer databases;.
Organizing and attending events such as conferences, seminars, receptions, and exhibitions;.
Conducting market research such as customer questionnaires and focus groups;.
Contributing to, and developing, marketing plans and strategies;.
Evaluating marketing campaigns;.
Monitoring competitor activity;.
Master degree in business management, marketing management is preferred.
Hand-on, flexible, and able to keep up with the recent trend of professional business marketing practices and campaign.
Strong analytical skills, both quantitative and qualitative.
Good personal skills and confident when dealing with a senior executive.
Excellent organizational, interpersonal, verbal and written communication skills.
Intellectual curiosity, seeking opportunities to develop new skills.
Flexibility, adaptability and the ability to work under tight deadlines, changing client needs in the small but fast-moving organization.
Superior organizational skills and excellent attention to detail.
Mature and self-motivator.
Team players.
Hand on but still keep a big picture in-mind.



Experience:
8 years required
Skills:
AutoCAD, Civil Engineering, Construction Monitoring, Cost Estimation, Budgeting, Negotiation, Property Management / Development
ลักษณะงาน.
รับผิดชอบการพัฒนาโครงการเชิงพาณิชยกรรมให้เป็นไปตามระยะเวลาที่กำหนด.
เพศชาย อายุไม่เกิน45ปี.
ปริญญาตรี-โท สาขาวิศวกรรมโยธา.
ประสบการณ์พัฒนาโครงการเชิงพาณิชยกรรม เช่น ศูนย์การค้า ศูนย์ประชุม อาคารขนาดใหญ่ หรืออาคารสำนักงาน อย่างน้อย8-10 ปี.



Experience:
2 years required
Skills:
Digital Marketing, Creative Presentation, Facebook Marketing, English



Experience:
No experience required
Skills:
Project Management, Event Planning, English
Job Scope.
Stakeholder Engagement & ManagementinSport Marketing.
Monitoring, supervising and accountable for benefits management with respect to the agreement.
Coordinate about project sponsorship cooperation acquisition.
Supervise andresponsible for marketing management and manage the benefits and privilege of project supporters.
Budget and rights planning & management to achieve project objectives as planned.
Supervising and overall project & activities managementachieve the objectives in a timely manner and all the stated terms and conditions.
Required Qualifications:
Male or Female Age 30 above, Thai Nationality.
Have experience at least 3 years in Project Management /Event Marketing or Organizer field.
Able to work under pressure and to tight deadlines.
Ability to manage oneself, plus event team members.
Positive mind-set (Being both good team member and team leader).
Flexibility, ability to execute contingency plans.
Personal passion for delivering memorable events those promote Football lifestyles.
Excellent communication skills - English and Thai.
Have knowledge for Budget controlling.



Experience:
2 years required
Skills:
Vietnamese, English
Are you excited by the chance to use your skills to solve problems and make an impact in your day-to-day work? Can you use your sharp social skills to give Booking.com's partners a friendly, personal and positive experience every time? If so, you could be the hero we're looking for!.
Who we are:
Booking.com is the planet's #1 accommodation site. Booking.com's diverse team, 18,000 strong, is united by a single mission: to empower people to experience the world. Whether in Bangkok or at one of the over 200 offices worldwide, we work hard to help make more than a million travel dreams come true every single day.
Supporting them as they do, as well as our partners who help them do it, is Booking.com's globally diverse Customer Service department. Over 7,000 people, speaking more than 40 languages, in 13 countries worldwide - the CS department is connected by a love of travel and a passion for creating an incredible experience for Booking.com's guests and partners, 24 hour a day, 7 days a week.
So, are you ready?.
The next start date is in Sep/Oct 2019.
This position is based in our Bangkok Customer Service office.
We offer you many benefits when joining our team.
Full time paid training.
Annual leave entitlement.
Quarterly bonus plan.
Work schedule provided 4-6 weeks in advance.
Catered lunch or dinner depending on your work schedule.
Booking.com discount.
Health insurance.
Continuous growth potential, and free and on demand professional training courses.
Want to apply?.
If you like what you see then click the link below to apply! The next page will begin a competency test which is Step 1 of the recruitment process. This should take no longer than 45 minutes to complete.
Liaising between guests and partners to resolve medium to high complexity issues via phone and email on various topics such as: modifications, cancellations or confirmation of reservations, special requests, easy complaints, etc.
Providing accurate, valid, and complete information by using the right tools, methods, and processes.
Ensuring a high level of customer service and a positive guest experience.
Supporting your colleagues with peer learning, and being open to feedback from others.
Positively participating in company events, and in weekly team meetings.
Taking part in new projects and tests that we may need your help with.
Promoting the Booking.com culture.
Fluency in English and Vietnamese.
An affinity for offering excellent customer service.
Ability to adapt and work well under pressure in a fast-paced environment.
Ability to take ownership and solve problems.
Positive and resilient attitude.
Great teamwork skills.
Bachelor's degree with minimum 5 years working experience in a related field.



Experience:
1 year required
Skills:
Business Statistics / Analysis, Oracle, Microsoft SQL Server
Get requirement from users.
Responsible for analysis and design according to requirement.
Able to transform business requirement to a technical solution.
Control application development to SDLC and project responsibility.
Provide guidance and consultation to user.
Create a document to support the project (Functional specification, High-Level Design specification, and User Manual).
Bachelor's Degreein Computer Science, Computer Engineer, IT or related fields.
Experience inanalyst design and gathering requirement from users.
Having experience inResponsive Web Design and designing Native Mobile Application should be the advantage.
Have DBMS knowledge in OracleDB2 or SQL Server.
Self-motivated, smart working strong analytical & problem-solving skills.
Strong analytical skill, conceptual thinking, problem-solving, communication and interpersonal skill.



Experience:
3 years required
Skills:
Digital Marketing, Creative Presentation, Facebook Marketing, Analytical Thinking, Good Communication Skills, Fast Learner, Multitasking, Service-Minded, Thai, English
วิเคราะห์ข้อมูลที่เกี่ยวเพื่อสร้างกลยุทธ์ในการโฆษณา โดยรวบรวมข้อมูลที่เกี่ยวข้องกับการตลาดของลูกค้าทั้งหมด เช่น demographics, socio-economics และ ตลาดของผลิตภัณฑ์ของลูกค้า และ market share รวมถึง keeping up-to-date สิ่งที่เกิดขึ้นในสังคม กระแสนิยม ความรู้สึกหรือสิ่งที่ผู้บริโภคกำลังนิยม.
นำเสนอแนวคิด และไอเดียทางด้านสื่อ โฆษณา และแนะนำบริษัทให้กับลูกค้า.
ร่วมกับลูกค้าในการสร้างเป้าหมาย และวัตถุประสงค์ทีลูกค้าต้องการอย่างแท้จริง.
สามารถใช้กลยุทธ์ทางด้าน public awareness และคิดพัฒนา นวัตกรรม การใช้ช่องทางด้านสื่อโฆษณาและการตลาด เพื่อให้เข้าถึงผู้บริโภคได้ตรงจุด.
จัดทำไฟล์นำเสนอลูกค้า (presentations) ทั้งตอนต้นในการเสนอแนวความคิด (Media Plan) และบทสรุปให้กับลูกค้า.
สามารถสื่อสารและให้ข้อมูลกับทีมการตลาดและครีเอทีฟได้อย่างถูกต้องครบถ้วน เพื่อให้มีการผลิตไอเดียที่เหมาะสมกับสื่อและสิ่งที่ลูกค้าต้องการ.
ร่วมกับ PM Team ในการพัฒนา ปรับปรุงและจัดการงานให้บรรลุเป้าหมาย.
ร่วมประเมินประสิทธิภาพของ campaign วิเคราะห์ผลลัพธ์ที่เกิดขึ้น และช่วยคิดปรับรูปแบบให้เหมาะสม.
ดูแลภาพรวมของทีม บริหารจัดการ การดำเนินงานภายในทีม เพื่อให้สำเร็จตามเป้าหมาย.



Experience:
No experience required
Skills:
Service-Minded, Creative Writing, Good Communication Skills, High Responsibilities, Microsoft Office, Social media, Thai, English
Manage all social media accounts inbox.
Ensure response rate of least 95% at least within 1 hour.
Help and support the social media team with managing different social media accounts.
Help extracting relevant data for reports when requested.
Understand and apply brands guidelines on social media.
Strictly respect working hours in accordance with contracts signed with clients.
See all reviews for this company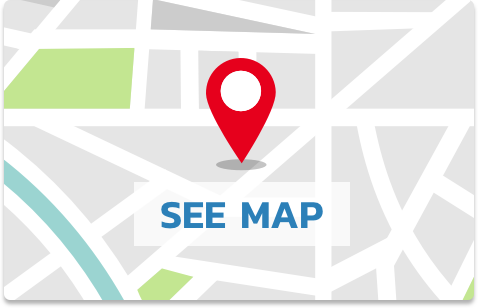 Duke Language School
10/63, 3rd Floor, Trendy Building, Sukhumvit Soi 13, Bangkok
Benefits
Five-day work week
Accident Insurance
Job training
Gym membership
Free lunch & snacks
Performance bonus
Overtime pay
Travel Allowance
Social Security
Paid holidays
Learning & Development Opportunities
Professional development
Health Insurance
Annual bonus
Life Insurance
English lessons