Company overview
Industry:
Information Technology
From a service provider of data backup center during Vietnam War, CDG Group has become a professional service provider of integrated and comprehensive total IT solutions in Thailand. We have been serving leading organizations – from public sector, state-enterprises, to large corporations in private ... Read more
Why join us: We believe in potential of our people. CDG strives to provide the best experimental learning and development programs that strengthen our employees' capabilities. Our opportunities extend to individual development, coaching, domestic and international training, projects and activities. These activit ... Read more
There are 4 job positions for CDG GROUP



Experience:
No experience required
Skills:
GIS, ArcMap, English
บริษัท อีเอสอาร์ไอ (ประเทศไทย) จำกัด (ESRI).
บริษัท อีเอสอาร์ไอ (ประเทศไทย) จำกัด เป็นบริษัทเอกชนไทยที่ดำเนินธุรกิจจัดจำหน่ายและให้บริการโซลูชั่นระบบสารสนเทศภูมิศาสตร์ หรือที่เรียกว่า จีไอเอส อย่างครบวงจร เพื่อสนับสนุนงานภาครัฐ ภาคเอกชน และภาคการศึกษา บริษัทเป็นผู้บุกเบิกบริการจีไอเอสในประเทศไทยเป็นรายแรกและได้รับการแต่งตั้งจากบริษัท อีเอสอาร์ไอ สหรัฐอเมริกา ซึ่งเป็นบริษัทผู้ผลิตซอฟต์แวร์ระบบสารสนเทศภูมิศาสตร์ชั้นนำของโลกภายใต้แบรนด์สินค้า ArcGIS ให้เป็นตัวแทนจำหน่ายรายเดียวของประเทศอย่างเป็นทางการ.
จากประสบการณ์ของทีมงานในการให้คำปรึกษา ออกแบบและพัฒนาระบบสารสนเทศภูมิศาสตร์มาอย่างยาวนาน ผสานกับการใช้เทคโนโลยีซอฟต์แวร์ชั้นนำระดับโลก บริษัทอีเอสอาร์ไอ (ประเทศไทย) มุ่งพัฒนาความสามารถในการบริการด้วย "ความเข้าใจ" เพื่อส่งมอบงานที่ดีที่สุดและเป็นที่พอใจให้แก่ลูกค้า คู่ค้าทางธุรกิจ และสังคมโดยรวม เราและพันธมิตรมืออาชีพได้ร่วมกันดำเนินงานและส่งมอบผลงานระบบจีไอเอสให้แก่ลูกค้ามามากกว่า 300 องค์กร ด้วยผลิตภัณฑ์และบริการคุณภาพสูงและเชื่อมั่นได้ในมาตรฐานระดับสากล.
ปัจจุบัน อีเอสอาร์ไอ (ประเทศไทย) ไม่เพียงแต่เป็นผู้เชี่ยวชาญการพัฒนาระบบสารสนเทศภูมิศาสตร์อันดับหนึ่งในประเทศไทยแต่ยังเป็นผู้นำบริการระบบสารสนเทศภูมิศาสตร์ที่ใหญ่ที่สุดในภูมิภาคเอเชียตะวันออกเฉียงใต้อีกด้วย โดยมีการจัดตั้งบริษัทสาขาเพื่อให้บริการในประเทศกัมพูชา ลาว พม่า และเวียดนาม.
ปัจจุบัน บริษัท อีเอสอาร์ไอ (ประเทศไทย) จำกัด มีสินค้าและบริการ ดังนี้.
Software.
ArcGIS โปรแกรมระบบภูมิสารสนเทศ (GIS: Geographic Information System) ประกอบด้วย ArcGIS Online ArcGIS Pro ArcGIS Enterprise ArcGIS Apps ArcGIS for Developers Developer Tools เครื่องมือสำหรับนักพัฒนาระบบภูมิสารสนเทศประกอบด้วย ArcGIS Web APIs ArcGIS Runtime SDKs ArcGIS Python API.
GIS software product support.
Apply GIS software for supporting exisiting and prospect customers.
Research new GIS technology.
Present and implement GIS solution.
Bachelor's Degree in GIS, Geography,Computer Science, Information Technology, Computer Engineering or related field.
Knowlengde in GIS technology, IT, or Programming is preferable.
Knowlengde apply work with GIS software especially ArcGIS platform.
Good command of english.



Experience:
3 years required
Skills:
.NET, C#, Java, Javascript
202 CDG House, Chongnonsee, Yannawa, Bangkok 10120 CDG GROUP (0) 2 678 0200 Ext.2875 (Tanitar).
Develop program with.NET or Java Technology.
Use OOP concepts and UML diagrams based on company standards.
Build and deploy application.
Work mostly independently within task guidelines established by management.
Perform work based on defined process and provide feedback on process improvements as appropriate.
Co-operate with team leader in estimation effort, developing plan/schedule and performing tasks according to the plan.
Bachelor degree in Computer Engineering, Computer Science, IT or related field.
Experience 3 years in programming with C#.Net or JAVA or JavaScript or HTML.
Excellent problem solving and analytical skill.



Experience:
3 years required
Skills:
Project Management, UML Design
Responsible for analysis and design according to requirement.
Get a requirement from a user.
Able to transform business requirement to a technical solution.
Control application development to SDLC and project responsibility.
Provide guidance and consultation to user.
Create Document to support the project (Functional specification, High-Level Design specification, Detail Design specification, Operation workflow, and User Manual).
Bachelor's Degree in Computer Science or Computer Engineer or any related field.
At least 3 years experience in Analyst and Design for Finance & Accounting, Hire-Purchase and Non-Life insurance.
Strong in user requirements gather, analysis and application design by creating specification documents.
Good Knowledge and experience in UML, Object Oriented, J2EE & Java Technology(Servlet, JSP, EJB, JMS, XML), C#.net and Web Services.
Good knowledge and experience in Relational Database and SQL (Standard Query Language).
Knowledge in IBM WebSphere, DB2, Oracle and Crystal Report Enterprise it advantage.
Strong Leader and good skill communication.
Ability to work in a team & as well as independently.



Experience:
No experience required
ออกแบบUX UI Website Design.
ออกแบบUX UI Mobile Design.
ออกแบสื่อDigitalที่ใช้ประชาสัมพันธ์.
สามารถใช้โปรแกรมAdobe Photoshop, Adobe Flash, Adobe illustrator หรือโปรแกรมอื่นๆที่เกี่ยวกับการออกแบบได้.
Design User Interfaceและจัดวางรูปแบบองค์ประกอบต่างๆของหน้าต่างโปรแกรมบนMobile Application (Android, iOS)และWeb Applicationได้.
มีประสบการณ์ด้านการออกแบบUser Interface Mobile applications.
ถ้ามีความรู้ทางด้านเขียนโปรแกรม(จะได้รับการพิจารณาเป็นพิเศษ).
มีความคิดสร้างสรรค์และสามารถทำงานเป็นทีม.
จบปริญญาตรีสาขาที่เกี่ยวข้อง.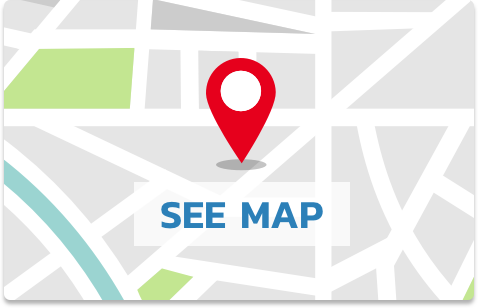 CDG GROUP
202 Nanglinchi Rd., Chongnonsee, Yannawa, Bangkok 10120, Thailand
Benefits
Annual bonus
Health Insurance
Dental Insurance
Five-day work week
Transport Allowance
Learning & Development Opportunities
Provident fund
Life Insurance
Flexible working hours
Overtime pay
Company car
Professional development
Job training
Social Security