Company overview
Industry:
Information Technology
From a service provider of data backup center during Vietnam War, CDG Group has become a professional service provider of integrated and comprehensive total IT solutions in Thailand. We have been serving leading organizations – from public sector, state-enterprises, to large corporations in private ... Read more
Why join us: We believe in potential of our people. CDG strives to provide the best experimental learning and development programs that strengthen our employees' capabilities. Our opportunities extend to individual development, coaching, domestic and international training, projects and activities. These activit ... Read more
There are 2 job positions for CDG GROUP



Experience:
No experience required
QCอุปกรณ์ (Trackiing).
ตรวจสอบงานติดตั้งอุปกรณ์ ของช่าง (outsource).
ตรวจสอบวิเคราะห์ปัญหาตามที่ลูกค้าแจ้ง เพื่อแจ้งช่างไปแก้ไข.
เพศชาย.
วุฒิ ปวช.-ปวส.สายช่าง ไฟฟ้า, อิเล็กทรอนิกส์ หรือ ช่างยนต์.



Experience:
No experience required
Provide high-quality technical support and customer service to Esri end users and efficient troubleshooting.
Plan, design, test, certify, release, and support ArcGIS products.
Willingness to learn, R&D and apply new technologies such as big data, IoT, data science, machine/deep learning, container-orchestration system in geospatial context.
Promote and align Esri s ArcGIS platform with the needs of new and existing customers.
Advise customers regarding innovative solutions using Esri technology and content to help them make better decisions. Recommend relevant strategies, architectures, and solutions and work with customers to prepare implementation and migration strategies.
Prepare and present high-quality technical presentations and demonstrations when needed.
Bachelor s/Master's in Computer Engineer, Computer Science, Geographic or other IT reletedfiled.
Ability to learn new concepts quickly, retain large amounts of information, and adapt to a changing work environment.
Strong problem-solving and analytical skills.
Knowledge of or the ability to learn Windows and Linux operating systems including SSL, ports, web server permissions, load balancers, LAN/WAN technology, RDBMS and installation, configuration, and performance of ArcGIS Enterprise and related technologies.
Python or JavaScript for implementation, troubleshooting and software testing, as well as web protocols and formats such as REST and JSON.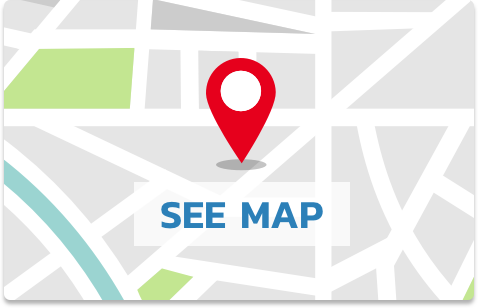 CDG GROUP
202 Nanglinchi Rd., Chongnonsee, Yannawa, Bangkok 10120, Thailand
Benefits
Annual bonus
Health Insurance
Dental Insurance
Five-day work week
Transport Allowance
Learning & Development Opportunities
Provident fund
Life Insurance
Flexible working hours
Overtime pay
Company car
Professional development
Job training
Social Security