Company overview
Industry:
Tourism / Travel
Website:
www.workingatbooking.com
Booking.com BV (the company behind Booking.com, the market leading online hotel and vacation rentals reservation service in the world) and/or its various support companies throughout the world are looking for people to support the business in the fast-growing hotel and vacation rentals markets. Book ... Read more
Why join us: Our talented people, strong foundations, hard-won experience, diversity of cultures and global ethos help us get it booking right each day. Booking.com gives each employee the power to make decisions, as well as responsibility for these decisions, but when we work together – across cultures, countri ... Read more
There are no jobs for this company. Below are the jobs that you might be interested in.
Upload your resume.
Get found by the Employers.



Experience:
1 year required
Skills:
Good Communication Skills, Fast Learner, English
จัดตารางนัดหมายการประชุม จดบันทึกการประชุม ทำนัดหมายต่างๆ.
ร่างจดหมาย จัดเก็บเอกสาร.
ประสานงานกับหน่วยงานทั้งภายใน และ ภายนอกองค์กร.
ทำงานตามที่ได้รับมอบหมาย.
เพศหญิง อายุ 23-30 ปี.
วุฒิปริญญาตรี สาขาบริหารธุรกิจ, มนุษย์ศาสตร์, ภาษาศาสตร์ หรือสาขาอื่นที่เกี่ยวข้อง.
มีประสบการณ์การทำงานไม่น้อยกว่า 1 ปี.
สามารถใช้โปรแกรม Microsoft ได้ดี.
คะแนนสอบ TOEIC 550+ หรือเทียบเท่า.
สามารถพูดภาษาอังกฤษได้ในระดับดี-ดีมาก.
สามารถขับรถยนต์ได้.



Experience:
1 year required
Skills:
GMP, HACCP, Quality Assurance, English
Responsible for the quality assurance and quality control of Jasberry's healthy and delicious organic products from organic rice to other value-added products! Ensure that all processes are of the highest standard conforming to international certifications such as HACCP, GMP, IFS, EU & USDA organic standards, Gluten-free, Non-GMO, Fair-trade etc.
Work closely with manufacturers and operations manager to achieve the desired quality and consistency of organic products.
Prepare and monitor relevant paperwork to meet with international certification standards such as HACCP, GMP, EU & USDA organic standards, Gluten-free, etc.
Learn and manage internationally certified organic system.
Below 30 years old.
No required prior work experience but work experience is preferred.
Highly driven and self-motivated, passionate about social business and in particular wanting to help create value for others.
Excellent listener and observant with willingness to learn from others.
Comfortable with detailed work and preparing documents both in Thai and English.
Excellent in critical thinking and analytical skills.
Good interpersonal skills, humble, responsible and accountable.
Excellent learning attitude and strong positive attitude.
Can use MS Word, Excel and Powerpoint.
Can read, write and communicate in English.
Can travel to and from MRT Huai Khwang conveniently (close to office).
Can travel to Esaan and other remote regions.
Can drive (this is not necessary but preferred).



Experience:
No experience required
Jobs Description:
Develop program with Java Technology.
Use OOP concepts and UML diagrams based on company standards.
Build and deploy application.
Work mostly independently within task guidelines established by management.
Perform work based on defined process and provide feedback on process improvements as appropriate.
Co-operate with team leader in estimation effort, developing plan/schedule and performing tasks according to the plan.
Bachelor's Degree or higher in Computer Science/ Engineering/ Information Technology or related fields.
0- 5year experience in JAVA Programming for programmer.(New graduates are welcome).
Knowledge of Web Application in JSP J2EE.
Knowledge of conception of Object Oriented Programming.
Knowledge of SQL Command.
Knowledge in java framework such as Spring, Hibernate, Web Sphere etc.
Technical Skills Required - JAVA / J2EE, Javascript, HTML, XML, Eclipse, Jboss, Websphere, MVC, Struts, UML, SVN, Maven, Junit, GWT.

commission paid with salary


Experience:
2 years required
Skills:
Sales, Customer Relationship Management (CRM), Thai
Salary:
negotiable, commission paid with salary
Handle the sales (Plan B products), including Developing and Maintaining relationship with customers.
Handle all sales channel i.e. direct selling, cold calling,.
Achieve individual s sale target and KPIs following company s standard.
Able to travel both in Bangkok and upcountry.
Assist any ad hoc projects assigned.
Bachelor s Degree in Business administration, Marketing or related field.
Minimum 2 - 5 years of sports sponsorship sales understand in online advertising sales will be an advantage.
Have a good relationship with brands and media agencies will be an advantage.
Good interpersonal and negotiation skills.
Proficiency in English communication is an advantage.

฿20,000 - ฿45,000, negotiable


Experience:
2 years required
Skills:
Adobe Illustrator, Adobe Photoshop
Salary:
฿20,000 - ฿45,000, negotiable
We are looking for GRAPHIC DESIGNER.
ออกแบบ วาดลวดลายทางความคิด และงานกราฟฟิคดีไซน์ สำหรับสื่อโฆษณาประชาสัมพันธ์ สื่อสิ่งพิมพ์ สื่อออนไลน์ เว็บไซต์ และวีดีทัศน์ ให้กับ IMPACT ศูนย์จัดประชุมและนิทรรศการ อันดับ 1 ของประเทศไทย และระดับแถวหน้าของเอเชีย.
ร่วมเป็นฟันเฟืองสำคัญในการขับเคลื่อนข่าวสารงานโฆษณาและประชาสัมพันธ์เป็นที่ดึงดูดใจให้กับลูกค้าขององค์กรทั้งภายในและภายนอก และส่งเสริมภาพลักษณ์ที่ดีขององค์กรสู่สาธารณะ.
ถ้าคุณมั่นใจ ถ้าคุณมีของตามนี้ สมัครเข้ามา!.
ระดับการศึกษาปริญญาตรี สาขาศิลปกรรมศาสตร์, นิเทศศิลป์การออกแบบ.
ประสบการณ์อย่างน้อย 2ปี.
ออกแบบระดับเซียน ในงานแขนงต่างๆ.
นำเสนอโครงการได้ดึงดูดและโดนใจ.



Experience:
No experience required
Skills:
Accounting, English
Maintain orderly historical records by filing documents.
Reconcile bank transactions daily.
Review and validate customer s documents to prevent fraud, waste or abuse committed by customer against our company.
Provide clerical and administrative support to management, as requested.
High School Diploma or Bachalor in any related field.
Attention to details.
Willing to learn despite no working experience in Accounting.



Experience:
2 years required
Skills:
Public Relations, English
Key Responsibilities:
Be the company spokesperson and organize our complete publicity in Thailand:
Strategy: support the local execution of the global Communications & primarily consumer PR strategy.
Press office management: answer daily media or influencers inquiries, identify & develop a strong network of interesting journalists & influencers, monitor all coverage & fill-in reports.
Outreach: distribute and pitch all press releases to the relevant media targets maximizing results.
Content ideas and local adaptation: adapt the content provided by HQ with local information & work with our content writers to find new creative angles for journalists & influencers.
Influencers collaboration: identify & contact relevant influencers to set-up valuable collaborations for the brand (food, lifestyle, corporate).
Bachelor s Degree in communication, journalism or related field.
2-3 years experience in PR / Communications (agency work experience preferred).
Experience in managing lifestyle and corporate media.
A keen understanding of media, news cycle & digital platforms with proven success achieving coverage.
Strong organizational skills, results-driven and detail-oriented with the ability to multi-task.
Ability to write articles in both Thai and English language.
Thai National only, with excellent written & verbal communication skills in Thai and English.
What we offer:
Weekly complimentary massage, food and drinks.
Employee Discount Codes.
Health Insurance.
Flexible Working Hours.
Annual, business, bereavement, paternity & birthday leave.
Regular company and team event.



Experience:
5 years required
Skills:
Digital Marketing, Facebook Marketing, English
Responsible for planning / controlling work of Marketing Team / Both online and offline.
Creative Content writing and planning.
Able to lead the team well.
Follow the plan and budget.
Male, age between 33- 42.
Bachelor - Master Degree in Marketing/ Advertising or Communication.
At least 5 years experience in marketing or online and offline.
Have good planning and leadership skills. To perform the planned activities.



Experience:
1 year required
Skills:
Creative Presentation, Industrial Design, Viral Marketing, English
Develop and implement marketing communications materials to support F&B Business.
Initiate new channels of sales, promotion and activities which can increase brand awareness & sales.
Coordinate with F&B team on costing and selling prices.
Work with purchasing team to select new & existing products (seasonal product, MOQ, sales forecast).
Organize photo shoot for marketing purpose.
Prepare monthly sales reports by stores, by promotion.
Evaluate all marketing promotions and activities to the management team.
Follow up with stores to get sales figures and feedbacks from customers.
Coordinate within the team to complete all necessary POSM.
Support team for other assignment to be assigned.
Bachelor's or Master's Degree in Marketing or related field.
1-3 years of experience in Marketing or in related area.(Experience in F&B or food industry would be adventage).
Excellent interpersonal, communication and presentation skill.
Able to work under pressure and meet target/deadline.
Strong leadership, teamwork skill and hard working.
High responsibility, detail oriented, problem-solving & good negotiation skills.
Strong command of written and spoken in English.
Computer literacy (MS Office).



Experience:
No experience required
Skills:
.NET, C#, Java, Python, node.js, PHP, Power BI, SQL
Responsible for application development,purposefor technology solutions to address business solutions.
Train Applications to users. Support users for daily operation.
Involvein IT project management, coordinator outsourcing vendors.
Provide expertise in design, developmentandimplementation ofBI and analyticssystem.
Review andcontroldatabase design and IT architecture.
Bachelor s in Computer Science/ Engineering/Information Technology or related fields.
Achieveda GPAof 2.70 for undergraduate.
1+ years of experiences in programming,SystemApplication development,BI.
Knowledge of web application development including C#,.Net, Php,HTML, CSS, Python etc.
Having strong analytical skills and Eager to learn new thing.
See all reviews for this company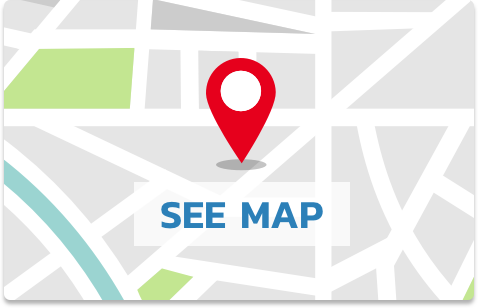 Booking.com
Level 34, Interchange 21 399 Sukhumvit Road Klontoey Nua, Wattana Bangkok 10110 Thailand
Benefits
Five-day work week
Job training
Professional development
Dental Insurance