Company overview
Industry:
General Business Services
B.L Light and Sound service provided Production Event by Light Sound and Multimedia System. From Creative process Setup,Operate,Dismantle and moreover We design and Install Sound and Light System for Restaurant, Club, Bar, Meeting Room.Read more
Why join us: ที่บัคไลท์เราบริหารองค์กรแบบวัยรุ่น แต่ทรงประสิทธิภาพ มองการเติบโตของทีมงานและองค์กรแบบระยะยาว และโอกาสที่จะได้เรียนรู้เทคโนโลยีใหม่ๆด้านอีเว้นท์ระบบแสง สี เสียง ตลอดเวลา มาเป็นส่วนหนึ่งกับพวกเรา และช่วยกันสร้างการเปลี่ยนแปลงที่ดีขึ้น สร้างโอกาสในสังคมไปด้วยกันRead more
There are no jobs for this company. Below are the jobs that you might be interested in.
Upload your resume.
Get found by the Employers.

฿20,000 - ฿25,000, negotiable


Experience:
No experience required
Skills:
Teaching, Good Communication Skills, Microsoft Office, English, Thai
Salary:
฿20,000 - ฿25,000, negotiable
Type of Contract:1 year fixed term contract with possible extension.
Start Date: 6th January 2020.
Location:CU Demonstration Elementary School (Satit Chula).
ABOUT THE DEPARTMENT/TEAM
Satit Chula is the largest and longest-running of our Thai school contracts with a team of one senior teacher, 14 teachers, one programme coordinator and five YL Assistants. The school is located in Bangkok s city centre within the campus of Chulalongkorn University (one of the country s most prestigious universities, to which it is attached as a demonstration school ). This is close to the main British Council teaching centre in Siam Square.
WHAT YOU WILL BE DOING AND WHY
Supervise Young Learners inside and outside the classroom.
Be responsible for children at break times and before, after and between classes.
Ensure children do not enter restricted areas and do not cause disturbances on the premises.
Assist teaching staff both inside and outside the classroom.
Assist with the production/preparation of resources and materials or help with administration tasks (when not required in the classroom). Use the internal school systems to maintain records & complete registration.
Parents and other caregivers non-teaching related queries are directed to the Customer Services team or the Head of Young Learners.
Assist customers with the borrowing process and to ensure children do not borrow material which is unsuitable for their age.
Prepare class lists for teachers.
Attend meetings when necessary to keep up to date with plans and developments.
WHAT IS INTERESTING ABOUT IT.
You can take pride in the fact that you will be part of a team that enables the British Council to meet its objectives and gives all our customers an exceptional experience. You will also be able to join regular professional development, training and skills programmes to develop your experience and skills.
WHAT WE ARE LOOKING FOR.
We are looking for potential candidates who have atleast 6 months experience of working with children. Fresh graduates are also welcome to apply. Good written and oral communication skills in English and Thai.
Professional development opportunities.
Our work makes a lasting difference by building more inclusive societies and supporting people s prospects.
Together, we can do more.
British Council Careers: Work with us.
https://www.youtube.com/watch?v=SuDBxCPbUMc. Candidates who are interested and have the right to work in Thailand should apply online via: https://tinyurl.com/THA-NT-2110e. Closing date for applications: 17 November 2019 (23.59 UK time).



Experience:
3 years required
Skills:
Property Management / Development
บริหารจัดการอาคารให้เป็นไปตามนโยบายและเป้าหมายของบริษัทฯ และอาคารที่บริหาร.
ควบคุมดูแลการปฏิบัติตามกฎระเบียบของผู้รับเหมา ในการต่อเติม ตกแต่งพื้นที่ ให้บริการและอำนวยความสะดวกให้กับเจ้าของร่วม และผู้มาติดต่อ.
รับเรื่องและแก้ไขปัญหาที่ได้รับจากเจ้าของร่วม และคอยสอดส่อง ดูแล อำนวยความสะดวกแก่เจ้าของร่วม.
ประสานงาน ลดต้นทุน และเร่งรัดเก็บค่าใช้จ่าย.
เพศชาย/หญิง อายุ 26 - 35 ปี.
สำเร็จการศึกษาระดับปริญญาตรี สาขาบริหารธุรกิจ หรือการจัดการ และมีประสบการณ์ทางด้านการบริหารอาคารชุดอย่างน้อย 3-5 ปี.



Experience:
5 years required
Skills:
Business Statistics / Analysis, Customer Relationship Management (CRM), Market Analysis, Own Transportation and Driving Licence, English, Thai
Handle all insurance business perspective; Insurer, Brokers, Customers, Legal, OIC, Broker Association and Company license etc..
Assist team to develop new business model to expand business into digital edge..
Initiate new products and services including effective distribution channel to increase business opportunities on insurance products.
Analyze, validate, and develop current or new business process / work flow / technology & system to be more efficiency,competitiveand also support all departments both insurance and finance areas..
Monitor quality service control of internal business process / work flow for increasing efficiency and meet KPIs including Premium KPI and Service Level Agreement (SLA).
Prepare and analyze monthly performance report, campaign report, sales & marketing budgeting report..
Coach and supervise team member (business support staff) to meet business requirement and solutions..
Monitor and control business initiatives and related IT project progress..
Bachelor Degree inBusiness Management & Administration, Business computer, Financeor relate filed.
5-8 years working experienced from Insurance, Hire Purchase or Financial services business.
Strong Project management and Operational Management skills.
Good skill in MS-Project, Visio, Excel, Access etc.
Good command in English both spoken and written for communications..
Information system background is preferable.
We offer attractive salary commensurate with experiences and abilities, career development opportunities and generous fringe benefits to the successful candidate. Please submit your English resume stating working experience, current salary and expected salary together with recent photo to:
NISSAN LEASING (THAILAND) CO., LTD.
Nissan Leasing (Thailand) Co., Ltd. 3
Rajanakarn Building, 26th Floor, South Sathorn Road,
Yannawa, Sathorn, Bangkok 10120
Telephone: (+66) 02-207-4000
Visit us at www.nissanleasing.co.th.



Experience:
1 year required
Skills:
Service-Minded, Good Communication Skills, Teamwork, English
Ensure the highest possible quality of customer service for customers.
Deliberate with customers or supervising personnel in order to address questions, problems.
Ensure that processes are followed and bring in new ideas for improvement.
Constantly work towards improving customer experience.
Handle customers and vendors requests, as well as external communication with them.
Manage service enquiries and disputes arising from our clients;.
Maintain good relationships and community building efforts with taxi drivers and passengers;.
Perform administrative tasks as assigned.
Bachelor degree or higher.
Prior experience in sales & customer service.
highly driven and independent mindset.
Good interpersonal skills.
Good Team-player.
Sense of urgency, high adaptability to fit with a very dynamic working environment.



Experience:
5 years required
Skills:
Electrical Engineering, Mechanical Engineering, Instrument, English
Planning and studying the model of power plant process and operations for smooth and safety operations.
Studying and analyzing of plant efficiency of main equipment and plant heat rate of power plant.
Being responsible for power plant optimization.
Studying and analyzing Loss/Profit if electrical and steam supply to IUs increase or decrease.
Studying and analyzing half block operation during off peak period for saving plant benefit.
Studying and analyzing the performance during plant commissioning, before and after plant outage.
Others as assigned by supervisors.
At least bachelor's degree in Electrical, Mechanical, Control & Instrument Engineering or related fields.
Minimum 5 years experience in power plant or engineering consulting firm in gas pipeline, power plant, petroleum, or petrochemical business (New graduated engineer who is a high-potential and seeking for job challenging is also welcome).
Experience in biomass power plant project would be an advantage.
Analytical thinking and good communication.
Good command in English both of written and verbal and computer literacy.
Ability to travel/work in upcountry and aboard.
Goal - Oriented, Unity, Learning, Flexible.



Experience:
3 years required
Skills:
Producing Reports, Good Communication Skills, Thai
ลักษณะงาน.
ประสานงานกับหน่วยงานต่าง ๆ ภายในและภายนอกองค์กรตามที่ได้รับมอบหมาย.
ดูแลและจัดการงานธุรการตามที่ได้รับมอบหมาย.
ออกใบสั่งซื้อ, เงินสดย่อย, รับวางบิล.
จัดทำรายงานสรุปยอดรายวัน รายสัปดาห์ รายเดือน คีย์ข้อมูลลงระบบ และงานอื่น ๆ ที่ได้รับมอบหมาย.



Experience:
1 year required
To conduct purchasing process.
Control and contact suppliers.
Sourcing suppliers/subcontractors for procurement requirements in relevant projects and selecting the best suppliers.
Support other department in term of purchasing.
22-28years old.
Bachelor's degree in in any field.
At least 1 year of experience in Purchasing functions.
Good team player, work hard under pressure and leadership skill.
Good command of English.



Experience:
5 years required
Skills:
Mechanical Engineering, Electrical Engineering, Procurement, English
Executes the direction, policies and ISO procedure.
Manage outsourced quantity surveyor to prepare cost plans, elemental cost breakdown by trade, tender documents and reports, contract documents (if required), financial statements, variation orders reports, certificates of payments and final account statements..
Provide elemental cost allocation to the design team from an early stage in the design sequence to see how much of the project budget has been allocated to various aspects and elements of the project..
Monitor constantly the latest construction cost against the budget and ensure that the construction cost is within the approved budget. Highlight any potential cost overrun to Head of Department..
Participate with the project team to carry out value engineering exercises and cost analysis. Identify a list of potential cost savings and alternative solutions but still achieve on project s objectives and deliverables..
Prepare a tender strategy jointly with Project Manager and make recommendation in term of low cost, low risk, short program, high quality, cost certainty with all pros and cons etc. to Head of Department..
Identify and evaluate of potential contractors, suppliers, and/or specialists for the construction of the project including obtain and appraise tenders and submit of recommendations to Head of Department..
Source materials/equipment as per purchasing plan mutually agreed with Head of Department. Draft TOR, obtain bids, review tenders, support management to negotiate prices and commercial contract conditions, and place purchase orders or agreements..
Review valuations for payments on account at the intervals stated in the contract, and recommend to Head of Department..
Review variation order estimates when they arise, and examine the contractor s claims including measurement reviewing and pricing, negotiate and finalize the totals with the contractors and recommend to Head of Department..
Prepare financial reports for Head of Department reflecting the construction cost committed and anticipated..
Prepare and complete the statement of final accounts for the project including incorporating the final accounts of direct contracts..
Produce cost model and cost analysis to Head of Department which records how cost has been distributed over the elements of a building..
Work in line with department KPIs and quality management system used in the company..
Participate in the prequalification meeting of consultants and contractors including put up management paper for approval and feedback the performance of vendors to Head of Department..
Bachelor or Master Degree in Engineering ( Mechanical or Electrical ).
5 -10 Years of Experience in building material procurement with developers or contractors..
English and computer skill.

฿35,000 - ฿50,000, commission paid with salary


Experience:
No experience required
Skills:
Sales, Market Analysis
Salary:
฿35,000 - ฿50,000, commission paid with salary
ADGES' human capital consultants help clients, including top-level executives, board members, and HR professionals, optimize business performance by addressing their human capital issues. Specifically, consultants and analysts help clients manage, reward and engage talent to drive business performance. ADGES' ability to compete is driven from powerful tools, intellectual capital, high quality of work, leveraged resources and top talent.
Solution Consultant is involved in developing marketing campaigns to promote ADGES' products, services or ideas. The role includes planning, advertising, public relations, organizing events, product development, distribution, sponsorship, and research.
Generate sales based on agreed KPI.
Understand ADGES' products and unique selling points.
Align ADGES' products with potential clients.
Present ADGES' products by own self and able to demonstrate the selling points to align with customers demands.
Work collaboratively with the clients to come up with the proposal that captured customers demands with ADGES' service.
Follow up with the clients and turn proposal to businesses.
Make sure all required financial documents have complied with the client's requirements as well as ADGES' requirements.
Marketing Function:
Liaising and networking with stakeholders including customers, colleagues, suppliers and partner organizations;.
Communicating with CEOs, HR executives, and managing customer relationships;.
Maintaining and updating customer databases;.
Organizing and attending events such as conferences, seminars, receptions, and exhibitions;.
Conducting market research such as customer questionnaires and focus groups;.
Contributing to, and developing, marketing plans and strategies;.
Evaluating marketing campaigns;.
Monitoring competitor activity;.
Master degree in business management, marketing management is preferred.
Hand-on, flexible, and able to keep up with the recent trend of professional business marketing practices and campaign.
Strong analytical skills, both quantitative and qualitative.
Good personal skills and confident when dealing with a senior executive.
Excellent organizational, interpersonal, verbal and written communication skills.
Intellectual curiosity, seeking opportunities to develop new skills.
Flexibility, adaptability and the ability to work under tight deadlines, changing client needs in the small but fast-moving organization.
Superior organizational skills and excellent attention to detail.
Mature and self-motivator.
Team players.
Hand on but still keep a big picture in-mind.



Experience:
No experience required
Skills:
Able to work as a shift, Ability to travel upcountry, Mechanical Engineering, Electrical Engineering, English
Providing technical guidance and supporting the staff, relevant operations and maintenance matters.
Improving all relevant operations and maintenance procedures.
Analyzing incident reports and suggesting necessary actions.
Analyzing operational data relating to any contractual guarantees and obligations and, if necessary, recommend corrective actions.
Advising and assisting in planning and executing relevant maintenance and coordinating with the maintenance/operator and suppliers for preparing and planning of scheduled & unscheduled inspection.
Identifying initial spare parts requirements and maintaining the required stock availability, ensuring the timely availability of identified spare parts, consumables and tools for scheduled maintenance.
Selecting tools and equipment required for maintenance.
During scheduled or unscheduled inspections, coordinating between the operator/maintenance and suppliers, and ensuring that they are aware of all modifications and related technical matters.
Ensuring that suppliers of services comply with all necessary Health, Safety & Environmental requirements.
Determining, Training and guiding for power station staff periodically for assessment their ability and potential.
Implementing generic plant manual and guidance documents to reflect the requirements of PPA contract and ensuring that all procedures are followed.
Considering and actively developing improvement potentials for all processes.
Complying with all legislative Health & Safety requirements relevant.
Being aware and follow by ISO 9001:2000 and ISO 14001:2004 requirements, company s quality and environmental policy, objectives, PMR and Committees suggestions.
At least bachelor s degree in Mechanical or Electrical Engineering.
Minimum 5 years experience in commissioning, operation or maintenance of power station or equivalent field, two of which in combined cycle plants associated with either plant control or thermal block (New graduated engineer who is a high-potential and seeking for job challenging is also welcome).
Ability to plan, develop, implement, and control, financial budgetary forecasts and maintenance plans.
Good knowledge of gas turbines, steam turbines, generators, pumps, valves, boilers, instruments and controls, water chemistry, basic electricity and power plant theory.
Substantial knowledge of engineering practices, functions and processes involved in the operation and maintenance of power station.
Good interpersonal and presentation skills.
Good command both of spoken and written English and computer literacy.
Goal - Oriented, Unity, Learning, Flexible.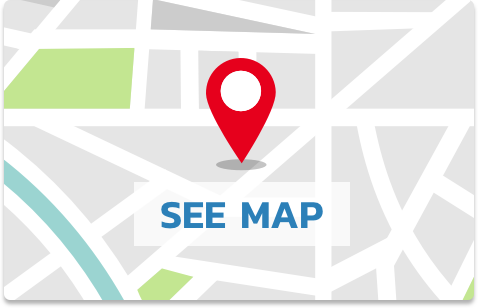 B.L LIGHT AND SOUND Co., Ltd.
30/5 Roumklao Village, Bhuddhamonthon Sai 2/11, Bang phai, Bang kae, Bangkok 10160, Thailand
Benefits
Transport Allowance
Company uniform
Overtime pay
Paid holidays
Social Security
Job training
Learning & Development Opportunities
Annual bonus