Company overview
Industry:
Chemical / Plastic / Paper
ALP Group We are well recognized as one of the leader in the business of supplying chemical raw materials for many industries (Ex. Paint, Ink, Plastic, Coating, Rubber, Resin, Adhesive, Ceramic, Glass, Cosmetic, Lubricant, Paper, Food, Feed Ingredients and Precious Metal etc.) Our group vision foll ... Read more
Why join us: องค์กรเป็นเลิศที่เติบโตอย่างยั่งยืน โดยมุ่งเน้นลูกค้า, คุณธรรม, คุณภาพ, และ ความสุข Splendid and Sustainable Growth Organization thru Customer Focus, Virtue, Quality, and Happiness.Read more
There are no jobs for this company. Below are the jobs that you might be interested in.
Upload your resume.
Get found by the Employers.



Experience:
3 years required
Skills:
Network Infrastructure
Support clients to analyze, design, build infrastructure solutions and run an agile, scalable IT infrastructure that is standardized and optimized to deliver operational efficiencies.
Improve employee and workplace performance and meet dynamic business demands by building or optimizing sophisticated environments using the latest technology trends - from Cloud (Public / Private / Hybrid) to SaaS implementations (SaaS, PaaS etc.), and from Security to DevOps - in various roles including mobilization, functional designs, technical implementations and deployment.
Implement infrastructure architectures for current and future business requirements.
Provide support for departments and business unit and create presentation of infrastructure architectures.
Implement key aspects of infrastructure architecture and design through models, documentation, and code.
Ensure development teams have a solid understanding of infrastructure designs and execute accordingly.
Implementation of Network Switch, Router, Firewall, PC, Notebook, Server.
Bachelor or Master s degree in Computer Science/Engineering or relevant field.
3 Years of working experience or above.
Knowledge of IT infrastructure development techniques and processes.
Knowledge of current and emerging technology platforms (including server, network, desktop, telephony, AV and mobile environments) and hosting strategies.
Knowledge of security, performance and capacity planning in relation to IT Infrastructure environments.
Understand the importance of delivering to meet key stakeholder requirements.
Demonstrable experience working in an IT Services Development Environment which delivers a range of services, both hardware and software (desktop and business applications).
Network qualifications including CCNA, CCNP is advantage.



Experience:
3 years required
Skills:
Business Statistics / Analysis, Assurance, Customer Relationship Management (CRM), Event Planning, Management, Market Analysis, Negotiation, Public Relations, Sales, Telesales, Ability to travel upcountry, Own Transportation and Driving Licence, Personal networks, English, Thai
Job Responsibilities:
Analyze, initiate, design for insurance business improvement covered all strategy, product, campaign & promotion of financing, credit life, and motor insurance product.
Monitor and control quality of insurance business' sales volume compare with target and provide guidance on the countermeasure.
Prepare business and product analysis report for management team.
Provide information, arrange training for Sales & Marketing team on product & financial campaign, incentive scheme, competitor analysis, other techniques.
Support any other assignments as assigned by Business & Product Development Manager.
Bachelor in Business Administration, Finance, or related fields.
At least 3 years working experience in Hire purchase / Leasing / Banking industries would be advantage.
Good analytical, data consolidation skills.
Good initiative in design dashboard and presentation skills.
Literate in Computer, MS Excel, MS Word, etc.
Good command in English both speaking and writing.
We offer attractive salary commensurate with experiences and abilities, career development opportunities and generous fringe benefits to the successful candidate. Please submit your English resume stating working experience, current salary and expected salary together with recent photo to:
NISSAN LEASING (THAILAND) CO., LTD.
Nissan Leasing (Thailand) Co., Ltd.
3 Rajanakarn Building, 26th Floor, South Sathorn Road,
Yannawa, Sathorn, Bangkok 10120
Telephone: (+66) 02-207-4000
Visit us at www.nissanleasing.co.th.



Experience:
No experience required
Skills:
Service-Minded, Good Communication Skills, English
THE BRITISH COUNCIL YLA PROGRAMME We are looking for apart-time who can work with us for more than 6 months.Workdays are only on weekendatChiang Mai branch.
Come and gain experience in UK's international organisation for cultural relations and educational opportunities.
To assist teachers inside and outside the classroom.
To assist the Young Learner Product Team with promotional activities or special events.
To be responsible for administrative tasks.
An undergraduate looking for a short time work experience.
Any field of study is acceptable.
Brilliant communication skills and customer empathy.
Self-motivated and passion to work.
Strong communication and interpersonal skills.
Love to work with children.
Good in English.
Thai nationality.

฿18,000 - ฿30,000, negotiable


Experience:
No experience required
Skills:
Work Well Under Pressure, Excel, SAP B1
Salary:
฿18,000 - ฿30,000, negotiable
บันทึกบัญชี,รายได้,ค่าใช้จ่าย,รับเงิน,จ่ายเงิน.
ประมาณการรับจ่ายเงิน.
ตรวจสอบสต๊อกสินค้า.
ยื่นภาษี,จัดทำรายงานภาษี ภงด.3,ภงด.53,รายงานภาษีมูลค่าเพิ่ม.
ติดต่อธนาคาร.



Experience:
No experience required
Skills:
SQL, Thai, English
Support, Maintenance, Troubleshooting and Management Cisco unified communication, Voice Recording, Digital Signage, Contact Center and Visualization Cloud System.
Provide technical analysis in data network planning, engineering and design.
Provide analysis for implementation techniques and tools for the most efficient solution to network problems.
Troubleshoot network, systems,securityand application to identify and correct malfunctions.
Male or Female age not over 30 years old.
Bachelor degree or higher in Computer Science, Computer Engineer, Information Technology, or any related fields.
2 years or more working experiences in network, system, hardware and softwareapplication isan advantage.
Skills in support Cisco unified communications, WEB/Video conference, Voice recording, Contact Center andVisualization Cloud System.
CCNA Cisco Certificated is preferred.
Good command of spoken and written English.
Service minded with excellent communication and coordination skills, positive attitude,proactive and willing to learn with multi-tasking skills.



Experience:
No experience required
Skills:
Ability to travel upcountry, Chemical Engineering, ISO 9001, ISO 14001, English
Monitoring and reporting the safe & efficient operation of the plant s water, condensate and steam treatment systems.
Managing demineralized water treatment to combine cycle power plant.
Monitoring coupon corrosion rate, biological control and scale prevention in cooling water system.
Collecting water samples of electric generating systems and performed chemical analysis.
Assisting in purchase and installation of chemical injection devices along with online monitoring.
Studying new technologies related to plant chemistry improvement and designed new treatment solutions.
Providing quality support for water and steam cycle chemistry of combine cycle power plant.
Testing raw water, feed water as well as checked boiler water, cooling water and saturated steam.
At least bachelor s degree in Chemical Science.
Minimum 3 years experience in laboratory process. (New graduated who is a high-potential and seeking for job challenging is also welcome).
Experience in power plant would be an advantage.
Strong background for analysis water/steam chemistry.
Innovation, resourcefulness and results-driven.
Attention to detail, accuracy and thoroughness.
Analytical and systematic thinking.
Good command in English both of written and verbal.
Goal - Oriented, Unity, Learning, Flexible.



Experience:
2 years required
Skills:
Sales, Negotiation, English
Responsible for selling of IT solutions/software products to the specified target.
Identify business opportunity through proactive engagement and development of strong. relationship with customer.
Customer visits and follow up on proposed sales achievement.
Handle process of writing proposal and bidding.
Provide basic technicalconsultant and product knowledge to the customer.
At least 2 years of sales experience in IT solutions/System Integrator.
Bachelor's degree or higher in Computer Engineer, Computer Science, Information Technology, or related field.
Experience in Sales IT is a plus.
Good presentation, communication and interpersonal skills.
Strong drive to achieve, interpersonal, presentation and communication skills.
Having own car.



Experience:
5 years required
Skills:
Management, English
Job Responsibilities.
Assist Operation Manager performs such duties that will assure a safe, efficient, and reliable operation of the Power Plant at or above industry standard.
Monitor, inspect, adjust, and control all power production, auxiliary, and facility equipment to assure safe, legal, continuous, and efficient operation, keeping plant emissions and effluents within limits. Taking necessary action to prevent any environmental or production excursions.
Continually check all phases of the operation for difficulties or irregularities, troubleshooting as necessary.
Direct and train others in the inspection, repair, and operation of the facility. Assist in the training of the Production operators.
Perform assigned tasks in the analysis and production of treated water. Take necessary action to maintain the systems within prescribed limits.
Job Qualifications.
Bachelor s degree in Mechanical Engineering, Electrical Engineering, Control and Instrument Engineering or related fields.
Minimum 5 years experience in operation of combine cycle power plant or oil & gas business.
Experience in overseas project would be benefit.
Good command both of spoken and written English and computer literacy.
Experience in shift leader level at least 3 years.
Good knowledge sharing and coaching skill.



Experience:
2 years required
Skills:
After Effects, Final Cut Pro, Adobe Premiere, Adobe Illustrator, Thai
สามารถตัดต่องานต่างๆ ได้หลายรูปแบบ ทั้งในรูปแบบรายการ ออกอากาศทางทีวี และ Social Media.
มีความคิดสร้างสรรค์ มีความคล่องแคล่ว ทันต่อเหตุการณ์.
สามารถช่วยนาเสนอและดีไซน์รูปแบบชิ้นงานให้น่าสนใจได้.
มีความสนใจใน Social Media.
สามารถใช้โปรแกรมหลักๆ ได้ดังนี้ Final Cut, Adobe Premiere, Adobe Illustrator, Adobe Photoshop หากใช้โปรแกรม After Effect ได้ จะพิจารณาเป็นพิเศษ.
สามารถถ่ายวิดีโอได้ จะพิจารณาเป็นพิเศษ.
มีความคิดสร้างสรรค์ มีความรับผิดชอบ และ มีความรอบคอบสูง.
สามารถทางานล่วงเวลาได้.



Experience:
7 years required
Skills:
Accounting, CPA, Management, English
Deliver accounting process improvement activity across the business through employing process improvement methodologies and the application of innovative thinking.
Co-implement essential system for accounting including collaboration across system, function, solution design, UAT, Training, influencing task priority, data cleaning and fully deployment.
Be representative from accounting and finance to apply accounting and technical expertise to provide specific requirement from accounting and finance such as accounting mapping, accounting configuration, reporting, workflow etc.,.
Ensure relevant system are comply with accounting practice and management requirement.
Support the delivery of better value and greater efficiency through the identification and elimination of unnecessary complexity within accounting processes and identification of better ways of working.
Provide training and advisory support to accounting and financial department in order to design and develop process and documentation, i.e. manual, procedures, work instructions, as needed or requested.
Maintain process flows as the centralized archive and for any further revision for all processes.
Lead and facilitate continuous improvement efforts using Lean or other improvement methodologies.
Perform process inspections throughout the organization process to ensure consistent quality.
Ensure continuous improvement on processes and tools.
Ensure assigned projects / tasks are completed in a timely manner and with a high level of accuracy and quality.
Bachelor s degree or higher in accounting, experience from audit firm is required (CPA is plus).
At least 10 years experience in accounting and consolidation.
Experience in ERP system implementation is a plus (SAP, oracle etc.,).
Good command of English.
Able to work under pressure and timeliness.
Intellectually curious, with great problem-solving skills.
Project planning and control, prioritize work based on changing.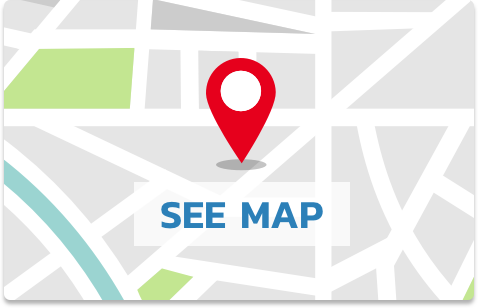 ALP Group
999/99 BTG Building 3rd Floor, Rama 9 Road,Suanluang, Bangkok 10250
Benefits
Travel Allowance
Maternity leave
Overtime pay
Company uniform
Life Insurance
Annual bonus
Dental Insurance
Learning & Development Opportunities
Social Security
Accident Insurance
Job training