Company overview
Industry:
Hotels / Hospitality
Website:
www.pullmanbangkokhotelg.com
Pullman Bangkok Hotel G is a stylish hotel in the heart of Bangkok's business and entertainment district, offering spectacular panoramic views of the city Centre and Chao Phraya River. Conveniently located near the skytrain, the hotel is the perfect hub for exploring this vibrant metropolis and it ... Read more
There are no jobs for this company. Below are the jobs that you might be interested in.
Upload your resume.
Get found by the Employers.



Experience:
No experience required
Skills:
Adobe Premiere, HTML5, Facebook API, Google Analytics
ใช้โปรแกรม After effect ได้ในระดับปานกลาง
ใช้โปรแกรม Premiere Pro ได้ในระดับปานกลาง
ใช้โปรแกรม Graphic (Photoshop&Illustrator) ได้ในระดับปานกลาง
มีวินัย, ความรับผิดชอบ และ มนุษยสัมพันธ์ดี
ทนรับแรงกดดันได้
มีประสบการ์ณอย่างน้อย 6 เดือน.
ยินดีรับเด็กจบใหม่ ไม่ต้องเก่งแต่พร้อมเรียนรู้
เงินเดือนขึ้นอยู่กับผลงานและประสบการณ์.



Experience:
1 year required
Skills:
Network Administration, Network Infrastructure, English
Key Responsibilities:
Provide full specter of 1st line onsite and remote IT-support for Foodpanda Thailand team.
Constantly document and keep up-to-date the IT-related information in foodpanda Thailand (forms will be provided by the headquarter team).
Be responsible for local quality of service and performance management - delivery times, success rates and customer satisfaction.
Provide onsite support for HQ IT-team with 2nd -3rd line tasks: turn on/off computers and network equipment, reconnect cables, perform print/scan tests etc.
Informing in time about upcoming important IT-involved events: massive onboardings, openings/closings/relocating/resizing of the offices, new IT-related requirements like faster Internet access or local data storages.
Other ad-hoc tasks about IT service/equipment.
Bachelor s degree in Information Technology or related field.
Native Thai and have excellent level of spoken and written English (to coordinate with the headquarter in Berlin).
1-2 years experience in IT-service desk 1st line.
Basic knowledge about TCP/IP networks, MS Windows 10 and Mac OS X operating systems.
Basic knowledge of routine IT diagnostics/maintenance.
What we offer:
Unlimited foodpanda vouchers.
Flexible working hours.
Types of leave: birthday, bereavement, personal, business, paternity, maternity.
Medial insurance and yearly health check.
Free gym membership.
eLearning platform.
Free office massages, food and drinks every Friday.



Experience:
No experience required
Skills:
Digital Marketing, Social Media Management
Job Purpose.
The online sports marketing specialist will perform a wide variety of tasks designed and manage all online media of sports content and material.
Essential Responsibilities:
Designing graphics and video for social media and the website.
Preparing a framework for all sports content scripts and designing corresponding work for all social network.
Coordinating and involvement with our partner.
Organizing sports marketing materials.
Documenting sports marketing processes.
Manage Facebook Page and other social media.
Content creative and communication planning.
Other work due on assign.
Bachelor's degree in Marketing, Business Administration, Communication Arts and etc.
Graphic design skills, Video Create skills.
Basic understanding of social media.
Excellent written and verbal communication skills.
Strong organizational skills.
Proactively and positive attitude.
Fast respond and can work under high pressure.
Team works.



Experience:
1 year required
Skills:
Business Statistics / Analysis, Oracle, Microsoft SQL Server
Get requirement from users.
Responsible for analysis and design according to requirement.
Able to transform business requirement to a technical solution.
Control application development to SDLC and project responsibility.
Provide guidance and consultation to user.
Create a document to support the project (Functional specification, High-Level Design specification, and User Manual).
Bachelor's Degreein Computer Science, Computer Engineer, IT or related fields.
Experience inanalyst design and gathering requirement from users.
Having experience inResponsive Web Design and designing Native Mobile Application should be the advantage.
Have DBMS knowledge in OracleDB2 or SQL Server.
Self-motivated, smart working strong analytical & problem-solving skills.
Strong analytical skill, conceptual thinking, problem-solving, communication and interpersonal skill.



Experience:
1 year required
Special Skill & Competencies Create test case.
Male/Female with Thai nationality.
Gather and manage test data requirements.
Execute test scripts.
Document test results.
Escalate of test defects and issues.
Re-test repaired defects.
Bachelor's Degree of Computer Science, Business Computer, Computer Engineering or IT related field.
Strong knowledge in Banking is high priority considered.
Knowledge of software development life cycle is preferable.



Experience:
2 years required
Skills:
Public Relations, Digital Marketing, English
Key Responsibilities:
Be the company spokesperson and organize our complete publicity in Thailand:
Strategy: support the local execution of the global Communications & primarily consumer PR strategy.
Press office management: answer daily media or influencers inquiries, identify & develop a strong network of interesting journalists & influencers, monitor all coverage & fill-in reports.
Outreach: distribute and pitch all press releases to the relevant media targets maximizing results.
Content ideas and local adaptation: adapt the content provided by HQ with local information & work with our content writers to find new creative angles for journalists & influencers.
Influencers collaboration: identify & contact relevant influencers to set-up valuable collaborations for the brand (food, lifestyle, corporate).
Bachelor s Degree in communication, journalism or related field.
2-3 years experience in PR / Communications (agency work experience preferred).
Experience in managing lifestyle and corporate media.
A keen understanding of media, news cycle & digital platforms with proven success achieving coverage.
Strong organizational skills, results-driven and detail-oriented with the ability to multi-task.
Ability to write articles in both Thai and English language.
Thai National only, with excellent written & verbal communication skills in Thai and English.
What we offer:
Unlimited foodpanda vouchers.
Flexible working hours.
Types of leave: birthday, bereavement, personal, business, paternity, maternity.
Medical insurance and annual health check.
Free gym membership.
eLearning platform.
Free office massages, food and drinks every Friday.



Experience:
No experience required
Skills:
Adobe Illustrator, After Effects, Video Editing
รับผิดชอบในการทำสื่อโฆษณา VDO.
ตัดต่อวิดีโอ + Motion Graphic ด้วยโปรแกรม Pr และ Ae.
คิดและสร้างสรรค์ Content ของชิ้นงานให้มีความน่าสนใจ.
PlanB เราช่วยลูกค้าเรื่องสื่อแบบครบวงจร ตั้งแต่เริ่มวางแผนสื่อ การผลิตสื่อตามแบบที่ลูกค้าต้องการโดยเฉพาะ ไปจนถึงติดตามและวิเคราะห์ผลเพื่อสร้างความประทับใจให้กับลูกค้ามากที่สุดตั้งแต่ต้นจนจบ.
บริษัทกำลังมองหา Graphic Designer ที่มีความคิดสร้างสรรค์ เข้าใจงาน Digital สามารถออกแบบดีไซน์ โดยโปรแกรม Illustrator / Photoshop / InDesign ฯลฯ หากสามารถ Edit/ Animation จะได้รับพิจารณาพิเศษ.



Experience:
8 years required
Skills:
Compliance, Corporate Law, Good Communication Skills, Work Well Under Pressure, English
Legal.
Advising legal opinion for related department.
Drafting and Reviewing Contract for related department.
Promoting Laws and Regulations.
Corporate Registration.
Company Secretary.
Compliance.
Drafting a Rules and Regulation for each department.
Providing summary of laws relating for each department.
Two ways communication with each department to understand Rules, Regulations and laws.
Male/ female age between 33-40 years.
Bachelor or higher in Laws.
Having lawyer's license.
At least 8 year experience in legal and compliance.
Excellent communication skills in English.



Experience:
No experience required
UNIX.
Database: Oracle.
Setup, Implementation, Performance tuning and Maintenance System Software such as Operating system, Database server, the Application Server on UNIX and Window.
Ensures high availability and acceptable levels of performance of mission-critical host computer resources.
Creates and maintains appropriate system documentation.
Work closely with the team to ensure timely completion of client deliverables.
Bachelor's Degree in Computer Engineering or Computer Science.
Knowledge of System software installation, Performance Tuning, and Maintenance.
Knowledge of Operating System (UNIX, Linux, Windows Server, Server Virtualization Technology) and Networking.
Knowledge of Database: Oracle, DB2 or Microsoft SQL Server.
Strong analytical and problem-solving skills for evaluating various technical solutions.
High ability to learn new technology.



Experience:
3 years required
Skills:
Fast Learner, Good Communication Skills, Meet Deadlines, English
Job Responsibilities.
Organizing and servicing Shareholders , Board of Directors and Committee s Meetingsincluding preparation and distribution of appropriate notices of Meetings, Minutes and all relevant documents.
Managing to ensure compliance under relevant laws and regulations.
Preparing documents/applications regarding corporate matters in connection with the Ministry of Commerce.
At least bachelor s degree in Law, Business Administration or related fields.
Minimum 3 years experience in company or corporate secretary.
Experience in listed company would be an advantage.
Good basic financial statement.
Attention to detail, good interpersonal communication and ability to work as a team member.
Fluent in English both of written and verbal (TOEIC at least 900) and good computer literacy.
Goal - oriented, Unity, Learning, Flexible.
Interested person, please submit your resume via the online system:https://careers.gulf.co.th/. or click"APPLY NOW".
All applications will be strictly confidential and will be kept for at least 1 year.Only shortlisted candidates will be notified.
See all reviews for this company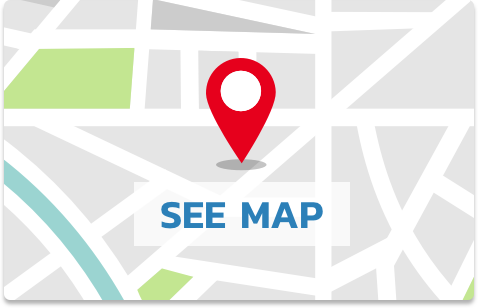 Pullman Bangkok Hotel G
188 Silom Road, Bangrak Bangkok 10500 Thailand