Company overview
Industry:
Information Technology
Website:
www.metrosystems.co.th
Metro Systems Corporation (Public) Co., Ltd. was founded on 6 January 1986. The Company started its business by being the first distributor of IBM products in Southeast Asian. After that, the Company expanded by distributing IT solutions and providing services from other leading IT companies so that ... Read more
There are no jobs for this company. Below are the jobs that you might be interested in.
Upload your resume.
Get found by the Employers.



Experience:
3 years required
Skills:
Import / Export, Negotiation, English
Looking for meaningful work? Wanting to make a real difference? Here is your chance! We are looking for new team members at one of Thailand's leading social enterprises!.
Business Development/Export Manager - Grow our business through international partnerships, from distributors to impact-focused partners. Helps develop a world-class organic food brand that connects with health-conscious consumers all over the world, particularly in the US, Germany, UAE, New Zealand, Singapore, Malaysia, etc.
Work closely with customers and business partners from all over the world.
Manage export processes.
Digital marketing experience is a plus.
Highly driven and self-motivated, passionate about social business and in particular wanting to help create value for others.
Excellent listener and observant with willingness to learn from others.
Excellent in critical thinking and analytical skills.
Good interpersonal skills, humble, responsible and accountable.
Comfortable with details, able to prepare detailed documents and reports.
Excellent learning attitude and strong positive attitude.
Can use MS Word, Excel and Powerpoint.
Excellent command of English, any nationalities (including Thais) will be considered if qualified and we will take care of the work permit and visa if needed.
Can travel to and from MRT Huai Khwang conveniently (close to office).
Can travel internationally.



Experience:
No experience required
ออกแบบUX UI Website Design.
ออกแบบUX UI Mobile Design.
ออกแบสื่อDigitalที่ใช้ประชาสัมพันธ์.
สามารถใช้โปรแกรมAdobe Photoshop, Adobe Flash, Adobe illustrator หรือโปรแกรมอื่นๆที่เกี่ยวกับการออกแบบได้.
Design User Interfaceและจัดวางรูปแบบองค์ประกอบต่างๆของหน้าต่างโปรแกรมบนMobile Application (Android, iOS)และWeb Applicationได้.
มีประสบการณ์ด้านการออกแบบUser Interface Mobile applications.
ถ้ามีความรู้ทางด้านเขียนโปรแกรม(จะได้รับการพิจารณาเป็นพิเศษ).
มีความคิดสร้างสรรค์และสามารถทำงานเป็นทีม.
จบปริญญาตรีสาขาที่เกี่ยวข้อง.

฿17,000 - ฿25,000, negotiable, commission paid with salary


Experience:
No experience required
Skills:
Sales, Thai, English
Salary:
฿17,000 - ฿25,000, negotiable, commission paid with salary
ออฟฟิต (สำนักงานใหญ่) - 26/2 ซอยสุขุมวิท 61 เดินทาง 5 นาที จาก บีทีเอส เอกมัย.
ตารางทำงาน - วันจันทร์ ถึง วันศุกร์ เริ่มงาน 9 โมงเช้า เลิกงาน 6 โมงเย็น.
เงินเดือน + ค่าคอมมิชชั่น (ค่านายหน้า) = เงินเดือนที่คาดหวัง 20,000 - 55,000 บาท ต่อเดือน.
ยินดีรับบุคคลที่ไม่มีประสบการณ์ ขอแค่คุณเป็นคนคิดบวก สามารถพึ่งพาตนเองได้ ชอบความท้าทาย.
สามารถแนะนำบริการของเราให้กับบริษัท โรงแรม และร้านอาหารได้.
ฝ่ายขายและการตลาด - มองหาลูกค้าใหม่ / พาร์ทเนอร์บริษัท / ดูแลแบรนด์ โทรศัพท์ติดต่อ/ประชุม/ออกนอกสถานที่/ออกงานอีเว้นท์.
ทำการตลาด และ งานขาย ทั้งออนไลน์และออฟไลน์ Marketing online / offline, Sales.
นัดสัมภาษณ์ Arrange an meeting.
ให้ข้อมูลและรายละเอียดบริการต่างๆ Provide Information and Service Details.
รายงานผลการทำงานรายวัน Daily Report.
ลงพื้นที่ (เดือนละครั้ง) Field/ Event work.
เรียนรู้ไว Fast Learner.
มีใจรักบริการ Customer service / Hospitality.
ทักษะในการขาย Strong Sales skill.
มีความคิดสร้างสรรค์ Creativity.
สื่อสารภาษาอังกฤษได้นิดหน่อย Speak Good Thai / little English.
ทักษะการใช้คอมพิวเตอร์ Computer Skill.
บรรลุตามเป้าหมายที่ตั้งไว้ Commit each goal on each period for KPI.
มีความตั้งใจและรับผิดชอบในการดำเนินธุรกิจ Highly Responsibility to make the profitable business.
ดำเนินธุรกิจด้วยความซื่อสัตย์ Credibility / Trust to operate the business and keep the branding as required.
ทำงานภายใต้สภาวะกดดันจากลูกค้าได้ Working under pressure.



Experience:
4 years required
Skills:
Industrial Engineering, Civil Engineering, Electrical Engineering, Mechanical Engineering
Job Responsibilities.
Controlling and verifying the construction of LNG Terminal to ensure that it is constructed or installed according to related international standards and law with quality, safety, comply with health and environment regulation which is appropriated for using and maintenance.
Exchanging, learning in work and taking note.
Participating in commissioning system.
Job Qualifications.
At least bachelor s degree in Mechanical/ Electrical/ Civil/ Control & Instrument Engineering or related fields.
Minimum 4 years experience in construction phase (New graduated who is a high-potential and seeking for job challenging is also welcome).
Associate engineer license is required.
Experience in oil and gas, petrochemical, gas turbine power plant business would be an advantage.
Strong leadership skills.



Experience:
2 years required
Skills:
Sales, Negotiation, English
Responsible for selling of IT solutions/software products to the specified target.
Identify business opportunity through proactive engagement and development of strong. relationship with customer.
Customer visits and follow up on proposed sales achievement.
Handle process of writing proposal and bidding.
Provide basic technicalconsultant and product knowledge to the customer.
At least 2 years of sales experience in IT solutions/System Integrator.
Bachelor's degree or higher in Computer Engineer, Computer Science, Information Technology, or related field.
Experience in Sales IT is a plus.
Good presentation, communication and interpersonal skills.
Strong drive to achieve, interpersonal, presentation and communication skills.
Having own car.



Experience:
1 year required
Skills:
Web development, PHP, SQL, HTML5, Javascript, English, Thai
Job Des:
Develop and improve Techsauce Media Web applications and new product.
Coordinating with related parties of each project in terms of technical requirements to achieve the possible best outcome of the product ex: Content teams and Business Development Team.
Testing and evaluating company products and system during the development process and post-process.
Providing technical aspects' feedback for product development in each project..
1 - 3 years experience in Web Application Development.
Experience with PHP Laravel Framework.
Familiar with database design and SQL.
Experience with HTML5/CSS and JavaScript.
Experience with the command line, such as Linux, git, ssh.
Experience in CICD Laravel forge, Cloudflare, or Google Cloud is plus.
Good understanding in SEO is plus.



Experience:
1 year required
Skills:
Good Communication Skills, Thai
Job Responsibilities.
Handling new business expansion and client relationship development.
Planning and developing sales and marketing strategies to expand the business.
Implementing sales and marketing strategies including activities, such as promotion via channels, distributors and dealers to achieve targets.
Negotiating contractual terms and conditions with customers that maximize company benefits.
Conducting market research to determine market requirements for existing and future export products.
Travelling overseas according to the company s business plan and schedule.
Bachelor's or higher degree.
Experience in Export Sales.
TOEIC Score 600+.
Good communication in English.
Able to work under pressure.
Be proactive and flexible person.



Experience:
3 years required
Skills:
.NET, C#, Java, Javascript
202 CDG House, Chongnonsee, Yannawa, Bangkok 10120 CDG GROUP (0) 2 678 0200 Ext.2875 (Tanitar).
Develop program with.NET or Java Technology.
Use OOP concepts and UML diagrams based on company standards.
Build and deploy application.
Work mostly independently within task guidelines established by management.
Perform work based on defined process and provide feedback on process improvements as appropriate.
Co-operate with team leader in estimation effort, developing plan/schedule and performing tasks according to the plan.
Bachelor degree in Computer Engineering, Computer Science, IT or related field.
Experience 3 years in programming with C#.Net or JAVA or JavaScript or HTML.
Excellent problem solving and analytical skill.



Experience:
2 years required
Skills:
Good Communication Skills, Leadership Skill, Ability to travel upcountry, English
Job Responsibilities.
Communicating, understanding, building and maintaining professional relationships with population, media, government, organization or NGO in area to maximize positive publicity, strengthen corporate brand image and cooperate for the project proceed smoothly.
Analyzing, planning, performing the preventive action for the impact from population, media, government, organization or NGO which will be an obstacle to project.
Writing and distributing press/photo release, draft speeches and/or any communication materials to ensure consistent PR messages with appropriate tone of voice.
Other works as assigned in relation to public relations.
Job Qualifications.
At least bachelor s degree in Public Relations, Mass Communications, Journalism or related fields.
Minimum 2 years experience in public relations, communications or media relations (New graduated who is a high-potential and seeking for job challenging is also welcome).
Experience in PR agency would be an advantage.
Extensive knowledge and understanding in public relations and social media platforms.
Self-starter with ability to work independently and as part of a team.
Strong problem solving, analytical skills, service minded and pleasant personality.
Proofreading and editing skills.
Proficiency in Microsoft Office, Excel, SAP and PowerPoint.
Good command both of spoken and written English and strong Thai writing skill.
Goal - Oriented, Unity, Learning, Flexible.



Experience:
No experience required
UNIX.
Database: Oracle.
Setup, Implementation, Performance tuning and Maintenance System Software such as Operating system, Database server, the Application Server on UNIX and Window.
Ensures high availability and acceptable levels of performance of mission-critical host computer resources.
Creates and maintains appropriate system documentation.
Work closely with the team to ensure timely completion of client deliverables.
Bachelor's Degree in Computer Engineering or Computer Science.
Knowledge of System software installation, Performance Tuning, and Maintenance.
Knowledge of Operating System (UNIX, Linux, Windows Server, Server Virtualization Technology) and Networking.
Knowledge of Database: Oracle, DB2 or Microsoft SQL Server.
Strong analytical and problem-solving skills for evaluating various technical solutions.
High ability to learn new technology.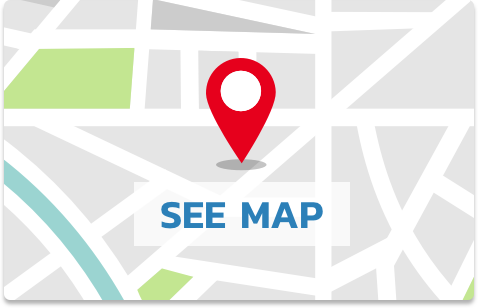 Metro Systems Corporation Public Co., Ltd.
400 Chelermprakiat Rama 9 Road, Nhongbon, Prawet, Bangkok 10250
Benefits
Annual bonus
Pension Fund
Life Insurance
Learning & Development Opportunities
Professional development
Transport Allowance