Company overview
Industry:
Wholesale / Retail
Website:
www.themallgroup.com
The Mall Group is one of Thailand's largest mall operators. Its main rival is the Central Group. Mall Group's brands include "The Mall", Emporium, Siam Paragon, Power Mall, Gourmet Market, The Mall SkyPORT, EmQuartier, EmSphere and BLÚPORT.Read more
Why join us: ด้วยตระหนักว่าทรัพยากรบุคคลมีคุณค่า และความปรารถนาที่จะสรรหาและรักษาไว้ซึ่งบุคลากรที่ดี ทำให้เราไม่เคยหยุดนิ่งที่จะแสวงหาแนวทางในการสร้างความพึงพอใจให้กับบุคลากรของเราในทุกระดับ ไม่ว่าจะเป็นด้านคุณภาพชีวิต หรือคุณภาพการทำงาน เราส่งเสริมการทำงานและการดำรงชีวิตอย่างมีความสุข เราปลูกฝังการปฏิบัติต ... Read more
There are no jobs for this company. Below are the jobs that you might be interested in.
Upload your resume.
Get found by the Employers.



Experience:
No experience required
Skills:
Digital Marketing, Social Media Management
Job Purpose.
The online sports marketing specialist will perform a wide variety of tasks designed and manage all online media of sports content and material.
Essential Responsibilities:
Designing graphics and video for social media and the website.
Preparing a framework for all sports content scripts and designing corresponding work for all social network.
Coordinating and involvement with our partner.
Organizing sports marketing materials.
Documenting sports marketing processes.
Manage Facebook Page and other social media.
Content creative and communication planning.
Other work due on assign.
Bachelor's degree in Marketing, Business Administration, Communication Arts and etc.
Graphic design skills, Video Create skills.
Basic understanding of social media.
Excellent written and verbal communication skills.
Strong organizational skills.
Proactively and positive attitude.
Fast respond and can work under high pressure.
Team works.



Experience:
2 years required
Skills:
Web development, Python, Angular.js
Develop web/mobile application.
Working with SA to receive application requirement.
Suggest technical solution match with application requirement.
Bachelor's Degree in Computer Science, Computer Engineer, IT or related fields.
2+ years experience in web development.
Experience in develop web application usingPython, AngularJS, Node.js.
Having experience in mobile application should be advantage.



Experience:
3 years required
Skills:
Accounts Payable, Accounts Receivable, Taxation, English
Plan B Media is a leading media company offering an extensive range of Out-of-Home media solutions with the most expansive footprint of all key strategic locations throughout Thailand and ASEAN countries that effectively cater to different customer needs and reach all target audiences.
We are hiring a Senior Accountant with at least 3 years of working experience. To mainly handle accounting, AP, AR, and taxation.
Handle to accounting monthly close.
Prepare, collate and translate accounts payable (AP) documentation including all payments to suppliers and staff.
Send out accounts receivable (AR) documentation including invoice and receipt.
Perform monthly calculation and prepare WHT, VAT, reconciliation.
Prepare tax return such as PND. 3, 53, 54, 36.
Financial Statement Closing Process will be a great advantage but not necessary.
Manage all account reconciliations and resolve accounting discrepancies.
Other tasks as assigned.
Bachelor's Degree in Accounting.
At least 3 - 5 years working in Accounting or Audit firm.
Strong background in Accounting Standard, understand in all accounting processes.
Proficiency in English communication is advantage.



Experience:
No experience required
Skills:
Good Communication Skills, English
key Accountability:
Professionally handle incoming calls, including providing basic information on the company to callers and transferring calls to appropriate lawyers/staff or departments via the switchboard or PBX system. Making outgoing calls as requested by lawyers and staff.
Reporting faults and malfunctions of the telephone and facsimile equipment to supervisors.
Assisting with setting up conference calls between different locations and time zones as requested by lawyers/staff.
Bachelor's degree in any field.
Able to communicate well in both English and Thai.
Service-minded, able to multitask and good interpersonal skills.



Experience:
2 years required
Skills:
Vietnamese, English
Are you excited by the chance to use your skills to solve problems and make an impact in your day-to-day work? Can you use your sharp social skills to give Booking.com's partners a friendly, personal and positive experience every time? If so, you could be the hero we're looking for!.
Who we are:
Booking.com is the planet's #1 accommodation site. Booking.com's diverse team, 18,000 strong, is united by a single mission: to empower people to experience the world. Whether in Bangkok or at one of the over 200 offices worldwide, we work hard to help make more than a million travel dreams come true every single day.
Supporting them as they do, as well as our partners who help them do it, is Booking.com's globally diverse Customer Service department. Over 7,000 people, speaking more than 40 languages, in 13 countries worldwide - the CS department is connected by a love of travel and a passion for creating an incredible experience for Booking.com's guests and partners, 24 hour a day, 7 days a week.
So, are you ready?.
The next start date is in Sep/Oct 2019.
This position is based in our Bangkok Customer Service office.
We offer you many benefits when joining our team.
Full time paid training.
Annual leave entitlement.
Quarterly bonus plan.
Work schedule provided 4-6 weeks in advance.
Catered lunch or dinner depending on your work schedule.
Booking.com discount.
Health insurance.
Continuous growth potential, and free and on demand professional training courses.
Want to apply?.
If you like what you see then click the link below to apply! The next page will begin a competency test which is Step 1 of the recruitment process. This should take no longer than 45 minutes to complete.
Liaising between guests and partners to resolve medium to high complexity issues via phone and email on various topics such as: modifications, cancellations or confirmation of reservations, special requests, easy complaints, etc.
Providing accurate, valid, and complete information by using the right tools, methods, and processes.
Ensuring a high level of customer service and a positive guest experience.
Supporting your colleagues with peer learning, and being open to feedback from others.
Positively participating in company events, and in weekly team meetings.
Taking part in new projects and tests that we may need your help with.
Promoting the Booking.com culture.
Fluency in English and Vietnamese.
An affinity for offering excellent customer service.
Ability to adapt and work well under pressure in a fast-paced environment.
Ability to take ownership and solve problems.
Positive and resilient attitude.
Great teamwork skills.
Bachelor's degree with minimum 5 years working experience in a related field.



Experience:
No experience required
UNIX.
Database: Oracle.
Setup, Implementation, Performance tuning and Maintenance System Software such as Operating system, Database server, the Application Server on UNIX and Window.
Ensures high availability and acceptable levels of performance of mission-critical host computer resources.
Creates and maintains appropriate system documentation.
Work closely with the team to ensure timely completion of client deliverables.
Bachelor's Degree in Computer Engineering or Computer Science.
Knowledge of System software installation, Performance Tuning, and Maintenance.
Knowledge of Operating System (UNIX, Linux, Windows Server, Server Virtualization Technology) and Networking.
Knowledge of Database: Oracle, DB2 or Microsoft SQL Server.
Strong analytical and problem-solving skills for evaluating various technical solutions.
High ability to learn new technology.



Experience:
No experience required
Skills:
Service-Minded, Good Communication Skills, English
THE BRITISH COUNCIL YLA PROGRAMME We are looking for apart-time who can work with us for more than 6 months.Workdays are only on weekendatChiang Mai branch.
Come and gain experience in UK's international organisation for cultural relations and educational opportunities.
To assist teachers inside and outside the classroom.
To assist the Young Learner Product Team with promotional activities or special events.
To be responsible for administrative tasks.
An undergraduate looking for a short time work experience.
Any field of study is acceptable.
Brilliant communication skills and customer empathy.
Self-motivated and passion to work.
Strong communication and interpersonal skills.
Love to work with children.
Good in English.
Thai nationality.



Experience:
No experience required
Skills:
Adobe Illustrator, Adobe Photoshop
PlanB เราช่วยลูกค้าเรื่องสื่อแบบครบวงจร ตั้งแต่เริ่มวางแผนสื่อ การผลิตสื่อตามแบบที่ลูกค้าต้องการโดยเฉพาะ ไปจนถึงติดตามและวิเคราะห์ผลเพื่อสร้างความประทับใจให้กับลูกค้ามากที่สุดตั้งแต่ต้นจนจบ.
บริษัทกำลังมองหา Graphic Designer ที่มีความคิดสร้างสรรค์ เข้าใจงาน Digital สามารถออกแบบดีไซน์ โดยโปรแกรม Illustrator / Photoshop / InDesign ฯลฯ หากสามารถ Edit/ Animation จะได้รับพิจารณาพิเศษ.



Experience:
5 years required
Skills:
Adobe Photoshop, Adobe InDesign, Adobe Illustrator, UI / UX, Thai, English
Lead in design including development, and layout for all communication materials.
Supervise the assessment of all graphic materials in order to ensure quality and accuracy of the design to meet the highest expectation and on time schedule as planned.
To monitoring & developing the design conceptual, graphics layout for company identity both on our website and social media channels.
The ability to deliver campaigns that generate results.
High-level of creative thinking and self-confidence to generate.
Strong experience in relevant fields.
Contributing to team efforts by accomplishing tasks as needed.
Illustrator / Photoshop / InDesign / Keynote / Page /.
Wordpress (Website Back-End) /.
Other relevant MAC applications /.
Other relevant Adobe applications.

commission paid with salary


Experience:
1 year required
Skills:
Sales, Ability to travel upcountry, Own Transportation and Driving Licence, English
Salary:
negotiable, commission paid with salary
Handle customers/clients approach with Cold call, Visit and ability to close deal (North-East Area).
Search for new Prospect customers and put together all customer database.
Support customer requirements with all media aspects.
Present media to customers and provide useful information to support customers need.
Submit sales report Daily to Sales Manager.
Support data to media agency for any media approach.
Male / Female (Age 24 - 40).
Bachelor Degree (Media Advertising, Marketing, Mass Communication, or other related).
Out of Home media experiences & agency connection is a big plus.
Strong interpersonal skill.
Work well together with team and other staffs.
Well functioned and hard working.
Handle multiple tasks and cope well with pressure.
Own a car and able to travel across the country.
Passion for success and working productivity.
PS. Must implement live 360 application for salesforce.
Attend every quarterly meeting (Ticket will be supported after Pass probation period).
See all reviews for this company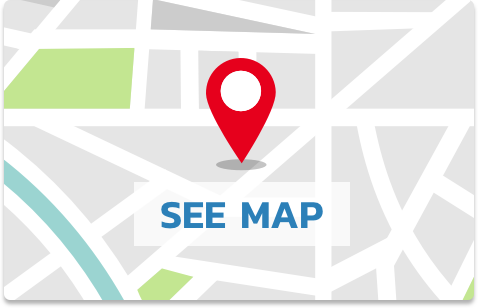 The Mall Group Co., Ltd.
144 Ramkhamhaeng.Rd, Hua Mak, Bang Kapi, Bangkok
Benefits
Dental Insurance
Job training
Five-day work week
Flexible working hours
Health Insurance
Performance bonus
Transport Allowance
Employee discount