Company overview
Industry:
Logistics / Freight Fowarding
Going the extra mile makes the world work better. Logistics isn't just systems, supply chains, and epic infrastructure. It's a diverse team of individuals who bring their passion to the mission of UPS every day, offering better ways to orchestrate everything from complex international distributio ... Read more
Why join us: UPS has a working environment unlike any other in the world. Discover how we combine endless opportunities, innovation and rewards to create a truly unique career experience.Read more
There are 2 job positions for UPS SCS Services (Thailand) Limited



Experience:
2 years required
JOB SUMMARY.
The principle role of the Assistant Warehouse Manager is to oversee and assist in the execution of the daily processes related to inbound and outbound flow of goods at the Warehouse Operations facility. This includes but is not limited to coordinating activities between various functional departments in the facility, monitoring workloads, evaluating and setting operational priorities, and dock management.
Assign tasks to warehouse operators.
Monitor progress of day to day operational tasks (inbound/outbound processing, cycle counts, etc.).
Set daily operational priorities.
Review operations reports and other information in order to make effective decisions.
Coach and counsel warehouse employees as needed in the moment.
Partner with Ops Manager and Division Manager on corrective action issues.
Perform warehouse operator duties as needed and as directed by Manager.
Ensure that safety protocols/Standard operating procedures are being followed.
Work with administrative staff to ensure effective execution of dock management processes.
Maintain warehouse, ensure that products are clean and organized to meet and pass Silliker/QIP standards of a good rating or better.
Make recommendations to Manager and Division Manager on workflow, processes, priorities, etc.
Possess Bachelor's Degree in Logistics, Business Administration, or other related discipline.
Minimum 2 years of relevant experience and people management experience performing in similar capacity.
Experience in Contract Logistics/Warehouse Operations productivity/process improvement is a plus.
Ability to operate a forklift.
Skills in Capacity/Supply Planning Tools.
Excellent communication, interpersonal and negotiation skills.
Good command of English. Required minimum TOEIC 700.
Require demonstrated skills in MS Office Programs (MS Word, MS Excel, MS Powerpoint).
Able to work at UPS Korat, Amphoe Sung Noen.

฿37,280 - ฿49,700, negotiable, commission paid with salary


Experience:
1 year required
Skills:
Sales, Negotiation
Salary:
฿37,280 - ฿49,700, negotiable, commission paid with salary
Summary.
We are seeking a dynamic and self-motivated Business Development Executive to join our team. This exciting opportunity offers the ability to maintain, develop relationships with key customers and manage the promotion and strategic sales. You will be responsible for discovering and pursuing new sales prospects and maintaining customer satisfaction..
Do you have a strong sales background and demonstrated sales success? If so, this may be the opportunity for you..
Require to use sales tools and marketing resources to research customer businesses, past customer contact and product specifics to identify subsidiary opportunities.
Develop complex sales strategies encompassing customers supply chain and comprehensive pricing strategies that incorporate UPS s broad range of solutions.
Conducts face-to-face visits and sales calls to potential accounts to identify customer business needs, introduce additional products and services and to retain current business.
Responds to sales lead opportunities within assigned territory by positioning UPS products/services that is catered to support customer s business.
Manages existing accounts and responds to customers queries, complaints and questions in a timely, accurate manner and to provide appropriate solutions.
Coordinate cross-functional support to further penetrate opportunities for assigned accounts.
Maintain up-to-date knowledge of UPS products and services and well aware of competitors strategies and capabilities to position UPS product advantageously.
Review current contracts to ensure contractual compliance with stated terms and facilitate preparation of new contracts that meet customer s shipping needs.
Possess a Bachelor s Degree in Logistics and Transportations / Marketing / Business Administration or equivalent.
Minimum 1 year of relevant experience in similar capacity from Logistics industry. Prior experience and knowledge in dealing with Small Package or Freight Forwarding (Air Freight/Ocean Freight) products and services will be advantageous.
Require demonstrated skills in MS Office Programs (MS Word, MS Excel, MS Powerpoint).
Excellent interpersonal skills with the ability to communicate effectively and able to work well with people of all levels.
Customer oriented, passionate, sales drive and highly motivated with the ability to understand customers perspective and think win-win.
Candidate must possess own vehicle and comfortable to travel within Thailand as and when required for on-site client visits.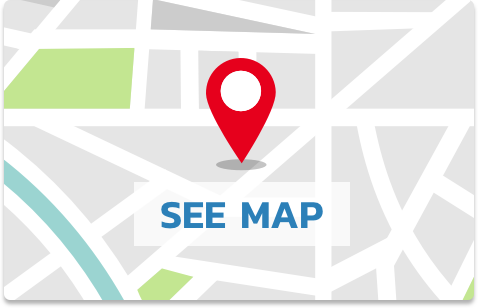 UPS SCS Services (Thailand) Limited
16/1 Soi Sukhumvit 44/1 Sukhumvit Road (Head Office)
Benefits
Professional development
Social Security
Paid holidays
Health Insurance
Dental Insurance
Life Insurance
Job training
Accident Insurance
Learning & Development Opportunities
Annual bonus
Pension Fund
Performance bonus
Maternity leave
Overtime pay