Company overview
Industry:
Wholesale / Retail
Website:
corporate.bigc.co.th
Big C Supercenter Public Company Limited is one of the leading retailers in Thailand and Southeast Asia. As a subsidiary of Berli Jucker Public Co. Ltd., one of the top 20 stock-listed Thai companies by Market Cap, we operate hypermarkets, supermarkets and convenience stores in Thailand and closely ... Read more
There are no jobs for this company. Below are the jobs that you might be interested in.
Upload your resume.
Get found by the Employers.

฿20,000 - ฿25,000, negotiable


Experience:
No experience required
Skills:
Accounting, Multitasking, English
Salary:
฿20,000 - ฿25,000, negotiable
Looking for meaningful work? Wanting to make a real difference? Here is your chance! We are looking for new team members at one of Thailand's leading social enterprises!".
Support the CEO in all his functions.
Manage administrative issues within the organization.
Coordinate with other stakeholders.
Female preferred, below 30 years old.
Prior work experience.
Accounting skills are crucial.
Good interpersonal skills, responsible and accountable.
Eager to learn new things and possess a positive attitude.
Can use basic MS Word, Excel and other social media.
Can read, write and communicate in English.
Can travel to and from MRT Huai Khwang conveniently (close to office).



Experience:
5 years required
Skills:
Recruitment, English
At Deloitte, we offer a unique and exceptional career experience to inspire and empower talents like you to make an impact that matters for our clients, people and society. Whatever your aspirations, Deloitte offers you unrivalled opportunities to realize your full potential. We are always looking for people with the relentless energy to push themselves further, and to find new avenues and unique ways to reach our shared goals.
Work you will do.
You will be part of Deloitte Southeast Asia s talent acquisition team which delivers recruitment strategy and execution to our fast growing management consulting practice. You will givethe best in class experience to our hiring managers, internal stakeholders, external agencies and most importantly our prospective candidates.
To manage end-to-end recruitment process.
Serve as the primary point of contact for candidates and the business.
Work with internal line managers to understand their requirements across all levels and develop tailored creative recruiting approaches.
Leverage on in-depth knowledge of effective and innovative search tools and techniques to drive strategies and influence key internal stakeholders on recruitment activities and programs.
Ability to identify suitable candidates, through database searches, internet & media job postings, target searches and personal networking.
Organizing and conducting candidate interviews, reference checks, candidate salary negotiation, offer processing and maintaining contact with candidates throughout the recruitment cycle.
Demonstrating a full understanding of, and responding to the needs of prospective candidates through effective communication and awareness of market demands.
Liaise and drive communications with campus career service offices to facilitate campus recruitment initiatives where required.
Enough about us, let's talk about you.
If you are someone with:
Possess at minimum tertiary qualifications in any discipline.
Minimum5 years of talent sourcing/recruiting working experience in corporate recruiting and/or agency recruiting environment.
Excellent research/sourcing skills including use of Boolean, LinkedIn and alternative search techniques.
Familiarwith utilizing applicant tracking systems.
Ability to deliver results with little supervision, and effectively manage and prioritize multiple projects/requisitions and candidates.
Ability to work in a fast-paced environment with strong stakeholder management skills.
Strong analytical skills, excellent oral and written communication skills in English.
Self-motivated, able to work in stressful situations with changing priorities.
A team player and one with a good sense of humor.
Next Steps.
So what are you waiting for? Join the winning team now.
Due to volume of applications, we regret only shortlisted candidates will be notified.

฿25,000 - ฿35,000, negotiable


Experience:
3 years required
Skills:
Accounting, Taxation, Financial Reporting, Finance, Excel, Thai
Salary:
฿25,000 - ฿35,000, negotiable
บันทึกข้อมูลทางการเงินตามระบบของการบัญชี.
ทำบัญชีรายรับ บัญชีรายจ่าย ให้กับองค์กร จัดแสดงรายรับรายจ่ายที่เกี่ยวข้องกับธุรกิจของบริษัท.
ตรวจสอบความถูกต้องของเอกสารทางบัญชี.
ตรวจสอบและจัดทำรายงานยื่นหน่วยงานราชการ เช่น รายงานกระทบยอด ระหว่าง ภงด.1, ภงด.1ก, ภงด.50, รายได้ที่ใช้คำนวณฐานประกันสังคม และกองทุนเงินทดแทน เป็นต้น.
ทำงบดุล และรวบรวมรายงานการเงินตามระยะเวลาที่กำหนด.
ทำรายงานปิดงบการเงินประจำเดือน, ไตรมาส, ปี.
นำเสนอข้อมูลทางบัญชีที่น่าเชื่อถือ ถูกต้อง และรวดเร็ว เพื่อให้เกิดประโยชน์ในการตัดสินใจ.
ติดต่อประสานงานทั้งภายในและภายนอกองค์กร.
อายุ 27 ปีขึ้นไป.
วุฒิการศึกษาปริญญาตรีหรือเทียบเท่า ทางด้านบัญชีหรือสาขาที่เกี่ยวข้อง.
มีประสบการณ์ทำงานอย่างน้อย 3 ปีขึ้นไป.
มีความรู้ความสามารถเกี่ยวกับงานบัญชี ทั้งภาคทฤษฎีและภาคปฏิบัติ โดยสามารถนำมาประยุกต์ใช้กับงานได้อย่างถูกต้องเหมาะสม.
สามารถทำเอกสารเกี่ยวกับงานบัญชี, ภาษีซื้อ-ภาษีขาย, ฯลฯ ได้.
มีทักษะการใช้คอมพิวเตอร์สำหรับงานบัญชี และใช้โปรแกรมทางบัญชีได้อย่างคล่องแคล่ว.
มีความซื่อสัตย์ เก็บรักษาความลับได้ดี มีความรับผิดชอบ มีความละเอียดรอบคอบ พร้อมที่จะเรียนรู้สิ่งใหม่ๆ อยู่เสมอ.
หากมีประสบการณ์ด้านการทำบัญชีในธุรกิจ IT, Online Media หรือ Startup จะได้รับการพิจารณาเป็นพิเศษ.

฿18,000 - ฿25,000, negotiable


Experience:
No experience required
Skills:
Sales, Good Communication Skills, English
Salary:
฿18,000 - ฿25,000, negotiable
Sales and lead sourcing: Acquire and onboard business users by maintaining a healthy pipeline of leads, and to ensure weekly sales targets are achieved..
Negotiation and closing of deals: Lead contract negotiations to establish a strong working relationship with our local partners, and to ensure economic sustainability and mutual growth of the partnership..
Sales operations: Acquire and onboard business users by maintaining a healthy pipeline of leads, and by developing and taking care of professional relationships..
Business development: develop new business opportunities and partnerships with customers..
What you'll be doing.
This is an end to end sales role (from contacting customer to closing the deal).
Contact prospective customers by both telephone and email.
Market Research to develop warm leads.
Use product knowledge to showcase the solutions that our company can offer to prospects.
Upsell additional products as need arise.
Use database, CRM, or other software to track progress with new prospects.
Report weekly sales goals and objectives to Sales Manager.
Negotiate price with clients who are interested in making bulk orders.
Maintain contact with existing clients to make sure they are satisfied and request referrals.
Be ready for challenges and growth opportunities..
What You'll Need.
Fearless attitude and a hunter mentality.
Sound business acumen and analyzing data to make the best sales strategies.
Excellent communication, interpersonal and presentation skills.
Constantly updated with what is happening in the market through regular reading and research.
Self Starter - Motivated to work on your own initiatives and takes ownership.
Proactiveness - Have the desire to gain sales knowledge through constant self-learning.



Experience:
6 years required
Skills:
Customer Relationship Management (CRM), Digital Marketing, Facebook Marketing, English
The Client Solutions Manager is a strategic and enthusiastic solution-driver who puts our customers at the core of everything we do. They have a passion for advertising and believe the future of marketing is identity-based, data-driven and grounded in measurable business results. With proven understanding of both online and traditional media, this role is responsible for partnering with the sales team to develop industry-specific relationships, drive revenue by negotiating and optimizing complex opportunities, and use data and analytics to build a consultative solution for our customers. The Client Solutions Manager will establish and strengthen key client relationships with a focus on driving revenue, advertiser education & advertiser satisfaction. Success in this position requires strong consultative sales, analytical skills, a focus on client service, and the ability to thrive in a dynamic, team-focused environment delivering against tight deadlines. This role is based in Bangkok.
Media Planning, Strategy & Measurement, and Optimization:.
Outlines measurement solutions and appropriate campaign structures based upon key KPI s..
Manages and consults on complex advertising solutions and integrations..
Manages revenue delivery and budget spend, including daily optimization and providing real time targeting recommendations..
Platform & Product Expert:.
Articulate and update clients on FB product and developments..
Responsible for educating clients and agencies on best practices..
Drives product innovation based upon client needs..
Build and manage relationships with key clients and agency partners (media, creative, PMD, etc.)..
Project Management:.
Manage complex work streams to optimize marketing objectives for clients..
Manage Analytics and dashboards to advise clients (e.g. daily client facing data/insights reporting, understanding performance across hundreds of accounts used by client, setting up pipelines to pull conversion and impression data, etc.).
Cross-functional collaboration of all projects.
Relationship Management:.
Oversee delivery and revenue recognition for the businesses/accounts you are assigned to. Identify up-sell opportunities across your accounts and partner with the Client Partners to drive incremental revenue.
Minimum Qualifications.
6+ years experience working directly with marketing, media and/or consulting companies and demonstrated leadership experience required.
Experience with the industry or business trends in the industry (Direct Response marketing, data and technology solutions, ad-tech, partnerships, CRM).
Experience working effectively with XFN teams and all levels of management (internally and externally).
Ability to manage multiple projects while maintaining strict attention to details.
Ability to confidently present to build ongoing relationships with external clients.
Understanding of major advertising success metrics.
Extensive experience as a Facebook user and familiarity with Facebook s ad solutions preferred.

฿15,000 - ฿30,000, negotiable


Experience:
No experience required
Skills:
Quality Management System, Thai
Salary:
฿15,000 - ฿30,000, negotiable
จัดการดูแล ระบบ สต๊อคสินค้า.



Experience:
No experience required
Identify, secure and develop long-term business relationship with new clients.
Maintain and expand existing accounts.
Proactive in following up sales leads.
Ensure execution of client requests/requirements & respond to their service issues/enquiries.
Coordinate with internal departments on meeting customer s service requirements.
Meet and exceed assigned quota.
Find prospects, create opportunities and close business.
Thai Nationality.
Bachelor s degree or higher in any related field.
Minimum 1 year Sales experience.
Good command in English.
Self-driven, results-oriented as well as service-minded.
Hard-working, ability to work under pressure and to meet deadlines.
Presentable, out-going, active, target oriented, and service minded.
Strong in analytical, communication, negotiation, and interpersonal skills.
Computer literacy: MS Words, Excel and Power Point.
Own Transportation - Valid driving license.

฿70,000 - ฿100,000, negotiable


Experience:
2 years required
Salary:
฿70,000 - ฿100,000, negotiable
Seven Peaks Software is one of the fastest growing software development companies in Bangkok; we have big ambitions and we re looking for people who share our vision. As part of our continued growth, we seek experienced and passionate Senior Android Developers to become part of our team and help us to continue delivering innovative solutions to our well-known list of local and international clients.
As a business we thrive on ideas and innovation, we re looking for individuals who want to make an impact and play a key part in our continued success; driving us forward to constantly deliver the very best for our customers.
As part of the Seven Peaks family, you will join a team of 60 developers from 20 different countries at our brand-new office facilities in central Bangkok (The Parq, MRT Queen Sirikit).
To see our office please click on the "Photos" tab above.
Participate in the full mobile application development lifecycle.
Design and build advanced applications for the Android platform.
Collaborate with cross-functional teams to define, design, and ship new features.
Work with external data sources and APIs.
Unit test code for robustness.
Work on bug fixing and improving application performance.
Continuously discover, evaluate, and implement new technologies to maximize development efficiency.
2+ years of solid Android development experience.
Understanding of material design principles and interface guidelines.
Solidknowledge of Android SDK.
Working knowledge of Java and Kotlin is a bonus.
Have published apps to Google Play.
Working knowledge of the general mobile landscape, architectures, trends, and emerging technologies.
Good command of English, both written and oral.
BS/MS degree in Computer Science, Engineering or a related subject is preferred.
10(15) days annual paid vacation.
Flexible working hours.
Health insurance.
An office in the heart of Bangkok, just meters from the MRT stations.
International work environment with over 10 different nationalities in the team.
Working with a wide and interesting portfolio of clients in SEA and globally.
Help with the international relocation, VISA and work permit process from start to finish.
Opportunity to visit events and conferences.
Standard perks such as free drinks and snacks in the office, team activities, trips and great parties.



Experience:
1 year required
Skills:
Financial Reporting, ERP, Data Warehousing, English
Are you a natural problem solver that likes interesting and challenging work? Do you enjoy engaging with customers, learning about their business needs, and providing them with solutions? Then you could be a great fit for this role within our APAC Consulting team. The Consulting team works directly with our partners and customers to successfully implement our CPM Reporting and Budgeting solution. Every project is unique, and you will be challenged to come up with innovative solutions for every project.
Are technically proficient with knowledge of basic data-warehouse concepts.
Take great care of our partners/customers. Client satisfaction always comes first.
Research and understand each client s business, as well as their financial reporting, forecasting, budgeting, analysis, and data requirements. Develop and implement a solution that will meet their needs and exceed their expectations.
Become an expert in our software and implementation best practices. We are the experts and never stop learning.
Train our clients so they can become experts too. Lead formal training classes and hands-on workshops for our customers and partners.
Lead your projects to a successful completion. Work independently and with a project team to ensure ultimate project success.
Skills and Experience:
Completed Bachelor s degree in computer science or a related field is desirable. An exceptional academic history with proven hands on experience is required.
To succeed in this role, candidates should possess the following:
Fast learner who can work independently and a team player who works well as part of a project team.
2+ years consulting experience implementing Financial Reporting Software, Budgeting, or ERP is highly desirable.
Basic accounting experience with an understanding of financial systems is an advantage (General Ledger and related sub-ledgers).
Above average Microsoft Excel skills.
Good interpersonal, written, and oral communication skills in English is a must.
Ability to quickly establish good working relationships with partners and customers
Willingness to put in extra effort to accomplish the task at hand
Self-motivated and directed, with keen attention to detail
Able to prioritize and execute tasks in a high-pressure environment
Excellent organizational, qualitative, analytical and problem solving skills. The successful
candidate will demonstrate an ability to learn on the fly, multi-task and maintain a creative
mindset.
Able to travel.
Desirable skills:
Experience supporting Microsoft Dynamics (AX, GP, NAV, SL), Sage, Intacct or similar ERP.
Exposure to SQL Server tools, SQL Development or ETL/SSIS is a plus
Experience with any financial reporting, or budgeting software
Experience with dashboard tools like Power BI, Qlik/Qlik Sense or similar tool.
Offer
This is a unique career opportunity for the right individual. Salary and other compensation
components will be discussed further with qualified candidates.
Candidate must speak and write in fluent English
There is no visa sponsorship associated with this position.

฿18,000 - ฿40,000, negotiable


Experience:
No experience required
Salary:
฿18,000 - ฿40,000, negotiable
ดูแลและพัฒนาโปรแกรม หรือ Web Application ที่เกี่ยวข้องกับโปรเจกต์งานต่าง ๆ ของบริษัทด้วยภาษา C# หรือ VB.NET.
เพศชายหรือหญิง อายุ 23 ปีขึ้นไป
จบการศึกษาระดับปริญญาตรีด้านเทคโนโลยีสารสนเทศ คอมพิวเตอร์ หรือสาขาวิชาที่เกี่ยวข้อง
สามารถพัฒนาโปรแกรม หรือ Web Application ด้วย C# หรือ VB.NET
มีความสามารถในการวิเคราะห์และออกแบบระบบได้
มีความรู้เกี่ยวกับระบบฐานข้อมูล MS SQL Server, MySQL, MS Access, Crystal Report
หากมีประสบการณ์การทำงานตำแหน่งโปรแกรมเมอร์มาก่อน จะได้รับการพิจารณาเป็นพิเศษ
หากเป็นนักศึกษาจบใหม่ นำโปรเจกต์จบที่เกี่ยวข้องกับการเขียนโปรแกรมมานำเสนอด้วย.
See all reviews for this company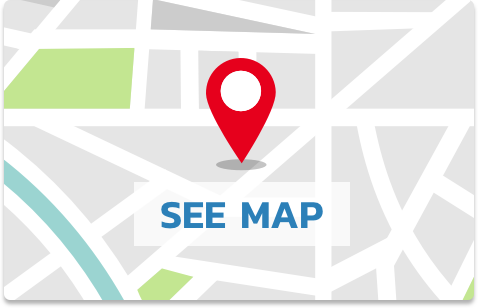 Big C Supercenter Co., Ltd.
97/11 FL.6 RATCHADAMRI ROAD (BTS Chidlom)
Benefits
Five-day work week
Performance bonus
Flexible working hours
Maternity leave
Provident fund
Employee discount
Health Insurance
Life Insurance
Accident Insurance
Annual bonus