Company overview
Escalating as one among the Top 5 insurance companies in Thailand by 2025. Ocean Life Insurance Pcl aspires to make life insurance easy for everyone with products and professional services that are available from district to district, we are ready to grow with sustainability, hand in hand, with cust ... Read more
Why join us: ขณะนี้เรากำลังมองหาบุคลากรที่มีศักยภาพ พร้อมที่จะเรียนรู้ พัฒนาและต้องการความก้าวหน้า เข้ามาร่วมงานกับเราในตำแหน่งต่าง ๆ ต่อไปนี้ :Read more
There are no jobs for this company. Below are the jobs that you might be interested in.
Upload your resume.
Get found by the Employers.

฿15,000 - ฿22,000, negotiable, commission paid with salary


Experience:
No experience required
Skills:
Service-Minded, Good Communication Skills, Problem Solving, Thai, English
Salary:
฿15,000 - ฿22,000, negotiable, commission paid with salary
Challenging at Japanese Start-Up Company รับสมัครพนักงานบริการลูกค้า / คอลเซ็นเตอร์ ประสานงาน
สถานที่ทำงาน เลขที่ 26/2 ซอย สุขุทวิท 61 ห่างจาก BTS เอกมัย เพียง 500 เมตร เท่านั้น.
ทำงานเวลา 9.00 - 18.00 น.
บริการลูกค้า Customer Service.
บริการหลังการขายและติดตามผล After Service / Follow Up.
นัดสัมภาษณ์งานกับผู้สมัคร Arrange an Interview.
ให้ข้อมูลและรายละเอียดบริการต่างๆ Provide Information and Service Details.
ประสานงานระหว่างลูกค้าและผู้สมัครงาน Communication.
รายงานผลการทำงานรายวัน Daily Report.
เรียนรู้ไว Fast learner.
มีใจรักบริการ Customer service.
มีความคิดสร้างสรรค์ Creative.
สื่อสารภาษาอังกฤษได้รู้เรื่อง Able to communicate well in Thai and English.
ทักษะการใช้คอมพิวเตอร์ Computer Skills.
บรรลุตามเป้าหมายที่ตั้งไว้ Commit the each goal on each period for KPI.
มีความตั้งใจและรับผิดชอบในการดำเนินธุรกิจ High Responsibility to make the profitable business.
ดำเนินธุรกิจด้วยความซื่อสัตย์ Credible/Trustworthy: to operate the business and keep the branding as required.
เป็นคนคิดบวก Positive Thinker.
ทำงานภายใต้สภาวะกดดันจากลูกค้าได้ Able to work under pressure.



Experience:
No experience required
Skills:
Contracts, Good Communication Skills, Microsoft Office, English
We are looking for Legal Secretary to undertake a variety of administrative, clerical, and secretarial tasks. You will be assigned to work under supervision of 3 - 4 lawyers to support them in their works including: preparing correspondence; typing, formatting and proof reading legal-related documents; researching legal works; filing and managing correspondence/ documents in our system and folders; managing calendars and meeting, etc.
Fresh graduates are welcome to apply.
Perform overall administrative, clerical, and secretarial tasks e.g. preparing quality documents / correspondence, arranging appointments and trips, screening visitors, mails and calls before transferring to supervisor (s), recording messages, organizing supervisor's work area, and performing secretarial duties in the absence of other secretaries.
Perform basic research for supervisor / lawyers and coordinate with the library team and other operational staff to handle necessary work as required.
Maintain good healthy relationships with internal and external parties e.g. colleagues, clients, supplier, etc.
Bachelor's degree in any fields.
Good communications skill in Thai and English. TOEIC score should not be less than 650.
Very Proficient in Microsoft Office Programs i.e. Outlook, PowerPoint, Word (especially Document Formatting, Track Changes, Table of Content, Cross Referencing, Footnotes and Endnotes) and good at typing skill.
Previous admin/ secretary experience in a law firm is an advantage.
Ability to work collaboratively across functions, but also to work independently.
Excellent service mind, high responsibility, attention to details, highly organized with good planning skill, flexible and adaptive, ability to work under pressure and tight timeline in order to deliver work within set timeline, and eager to learn new tools/programs.



Experience:
5 years required
Skills:
Database Development, Software Development
Your job.
Manage IT projects, from design, development to deployment and follow up on effectiveness of deployed IT Services.
Act as liaison between internal users, developers and/ or external Implementers.
Develop system requirements, project plans, and all related documents (including system requirement documents, functional specification documents, data dictionary, testing documents, user manuals and sign-off documents) of IT projects under his or her responsibility.
Review and analyze an organization's business processes and users' needs to identify opportunities for process improvement.
Manage and control user expectation and project/ task scope.
Map, configure, test and deploy IT solutions as assigned.
Provide proactive support for deployed solutions.
Develop and/ or deploy templates, forms, and reports with integration to use in each project.
Having to work on some weekends.
Your qualifications.
Male/ female, age between 32-38 years.
Bachelor or higher in MIS, Computer Science or IT related fields.
A deep understanding of database design and data modeling principals.
Strong demonstrated experience with at least one relational database system (Oracle, MS SQL, MySQL, PostgreSQL) with good knowledge of SQL.
Strong demonstrated experience in developing software products in a disciplined team and within disciplined software development approaches, including test-driven development, re-factoring, and object-oriented analysis/design.
Minimum of 5 years of practical experience working in the deployment of core business applications, ex. HR, ERP or CRM.
Ability to multi-task and work independently in a fast-paced environment.
Be able to apply Quality Assurance concept.
Strong problem-solving skills with the ability to balance solutions with time, cost and human factors.
Excellent in communication and presentation skills.
Good command of spoken and written English.
If it sounds like you, don't hesitateto apply!.

฿25,000 - ฿35,000, commission paid with salary


Experience:
No experience required
Skills:
Sales, Market Analysis
Salary:
฿25,000 - ฿35,000, commission paid with salary
ADGES' human capital consultants help clients, including top-level executives, board members, and HR professionals, optimize business performance by addressing their human capital issues. Specifically, consultants and analysts help clients manage, reward and engage talent to drive business performance. ADGES' ability to compete is driven from powerful tools, intellectual capital, high quality of work, leveraged resources and top talent.
Sales manager is involved in developing marketing campaigns to promote ADGES' products, services or ideas. The role includes planning, advertising, public relations, organizing events, product development, distribution, sponsorship, and research.
Generate sales based on agreed KPI.
Understand ADGES' products and unique selling points.
Align ADGES' products with potential clients.
Present ADGES' products by own self and able to demonstrate the selling points to align with customers demands.
Work collaboratively with the clients to come up with the proposal that captured customers demands with ADGES' service.
Follow up with the clients and turn proposal to businesses.
Make sure all required financial documents have complied with the client's requirements as well as ADGES' requirements.
Marketing Function:
Liaising and networking with stakeholders including customers, colleagues, suppliers and partner organizations;.
Communicating with CEOs, HR executives, and managing customer relationships;.
Maintaining and updating customer databases;.
Organizing and attending events such as conferences, seminars, receptions, and exhibitions;.
Conducting market research such as customer questionnaires and focus groups;.
Contributing to, and developing, marketing plans and strategies;.
Evaluating marketing campaigns;.
Monitoring competitor activity;.
Master degree in business management, marketing management is preferred.
Hand-on, flexible, and able to keep up with the recent trend of professional business marketing practices and campaign.
Strong analytical skills, both quantitative and qualitative.
Good personal skills and confident when dealing with a senior executive.
Excellent organizational, interpersonal, verbal and written communication skills.
Intellectual curiosity, seeking opportunities to develop new skills.
Flexibility, adaptability and the ability to work under tight deadlines, changing client needs in the small but fast-moving organization.
Superior organizational skills and excellent attention to detail.
Mature and self-motivator.
Team players.
Hand on but still keep a big picture in-mind.



Experience:
5 years required
Skills:
Adobe Photoshop, Adobe InDesign, Adobe Illustrator, UI / UX, Thai, English
Lead in design including development, and layout for all communication materials.
Supervise the assessment of all graphic materials in order to ensure quality and accuracy of the design to meet the highest expectation and on time schedule as planned.
To monitoring & developing the design conceptual, graphics layout for company identity both on our website and social media channels.
The ability to deliver campaigns that generate results.
High-level of creative thinking and self-confidence to generate.
Strong experience in relevant fields.
Contributing to team efforts by accomplishing tasks as needed.
Illustrator / Photoshop / InDesign / Keynote / Page /.
Wordpress (Website Back-End) /.
Other relevant MAC applications /.
Other relevant Adobe applications.

฿25,000 - ฿40,000, negotiable


Experience:
3 years required
Skills:
Branding, Digital Marketing, Brain Storming, Social Media Management, Market Research, Creative Presentation, English, Thai
Salary:
฿25,000 - ฿40,000, negotiable
กำหนดกลยุทธ์ (Business mission) เพื่อวางแผนปฎิบัติงานให้สอดคล้องกับนโยบายการตลาด.
กำหนดเป้าหมายของแผนการตลาด และวิธีปฎิบัติงาน (Marketing Objectives) โดยสามารถวัดผลในเชิงตัวเลขได้.
วิเคราะห์เป้าหมายอย่างชัดเจน (Target Markets) กำหนดกลุ่มเป้าหมายหลักและกลุ่มเป้าหมายรองได้.
ประเมินความสอดคล้องและความเป็นไปได้อย่างเป็นเหตุเป็นผล (Formulate a Rationale) เพื่อให้สามารถปฎิบัติงานได้ตามแผนให้บรรลุเป้าหมาย.
ดูเปรียบเทียบคู่แข่งขันเพื่อนำมาเป็นข้อมูลในการพัฒนางาน.
วิจัยตลาด (Marketing Research)เพื่อนำมาใช้ประกอบการวางแผนการทำงานและการตัดสินใจทางการตลาดของบริษัท.
ลงมือปฎิบัติงานตามแผนงานเพื่อให้บรรลุวัตถุประสงค์ทางการตลาด.
ออกบูธเพื่อจัดกิจกรรมทางการตลาดร่วมกับลูกค้า และทีมงาน.
ประสานงานกับหน่วยงานอื่นๆ ภายในและภายนอกบริษัท เพื่อให้งานดำเนินการได้อย่างราบรื่น.
อายุไม่เกิน 30 ปี.
มีประสบการณ์ทางด้านการวางแผนการตลาด.
มีความรู้เกี่ยวกับวงการหนังสือ และสิ่งพิมพ์.
มีความสามารถด้าน Marketing search.
มีความรู้ในงานด้าน Marketing offline และ online.
มีความสามารถในการสร้าง Marketing Content และ Campaign.
มีทักษะในด้านการประสานงาน.



Experience:
No experience required
Skills:
Market Analysis, Market Research, English
Marketing planning, media planning and budget planning for assigned projects.
Analyse market situation.
Summarize weekly & monthly report.
To motivate & supervise agency & internal business units to develop marketing campaign with the highest potential in term of business result.
Male/Female with Thai nationallity.
Bachelor's degree or higher in Marketing / Mass Communication / Business Administrative or related field.
Candidate must possess at least in bachelor degree, any field.
Fresh graduates with positive attitude are also welcome.
Very active and very good personality.
Be able to start working immediately.
Be able to work 6 days / week.



Experience:
2 years required
Skills:
Market Analysis, Digital Marketing, English
วางแผนการจัดกิจกรรมส่งเสริมการขายกับลูกค้าเพื่อผลักดันยอดขายและพัฒนาช่องทางการจัดจำหน่าย.
รวบรวมและวิเคราะห์ข้อมูลทางการตลาด ยอดขาย / กำไร/ คู่แข่ง.
ประสานงานร่วมกันระหว่างฝ่ายขายและฝ่ายการตลาด.
วางแผน จัดทำสื่อ วัสดุอุปกรณ์ และสินค้าส่งเสริมการขาย.
มีความคิดสร้างสรรค์ ชอบเข้าสังคม.
ทัศนคติดี.
เป็นผู้นำเทรนด์.
มีทักษะเชิงคิดวิเคราะห์ และวางแผนกลยุทธ์.
จบการศึกษาระดับปริญญาตรีขึ้นไป.
มีประสบการณ์ทำงานด้านการตลาดมาอย่างน้อย 2 ปี.



Experience:
3 years required
Skills:
Salesforce, English
Guide and support the Sales Operations team (including freelancers).
Research and Generate new leads using various methods (offline, online) and dispatch them to Sales Representatives.
Report analysis.
Business process improvement.
Handle inbound cases and coordinate with sales team.
Data management of Salesforce.
Identify gaps within the existing inventory.
Setup automated tracking and reporting to spot all the new trending restaurants from multiple sources (blogs, Instagram, restaurant discovery websites, etc.).
Bachelor s Degree in related field.
At least 3 years of experience with Salesforce.
Prior team management skill would be an advantage.
Independent and confident.
Data driven.
Time management and structured approach to work.
Thai Nationals only, with good command of the English language.
What we offer:
Work phone & laptop.
Unlimited foodpanda vouchers.
Flexible hours.
Types of leave: birthday, bereavement, personal, business, paternity, maternity.
Medical insurance and yearly health check.
Free gym membership.
eLearning platform.
Free massages, food and drinks every Friday.

Bang Rak, Bangkok,
Sales
Sales
commission paid with salary


Experience:
1 year required
Skills:
Good Communication Skills, Service-Minded, Creative Presentation, English, Thai
Salary:
negotiable, commission paid with salary
Job Des:
Identifies business opportunities by identifying prospects and evaluating their position in the industry.
Prepare and deliver presentations explaining products or services to customers and prospective customers (B2B).
Sells products by establishing contact and developing relationships with prospects; recommending solutions.
Maintains relationships with clients by providing support, information, and guidance; researching and recommending new opportunities; recommending profit and service improvements.
Follows up with customers to make sure that they are satisfied with a particular product.
Deals with any customer complaints and resolves the issue as necessary.
Prepares reports by collecting, analyzing, and summarizing information.
Age between 24-29 years old.
Bachelor s Degree or Master s Degree in Business Administration, IT, Engineering or other related fields.
1+ years of experience in IT sales, preferably in Enterprise solution.
Flexibility to travel abroad.
High organizational skills and ability to manage a number of projects at the same time.
Presentation Skills.
Ability to prioritize own workload.
Strong communication skills.
Good command of English both speaking and writing.
Having highly service mind and patience.
Must be detail oriented.
Able to work flexibletime.
See all reviews for this company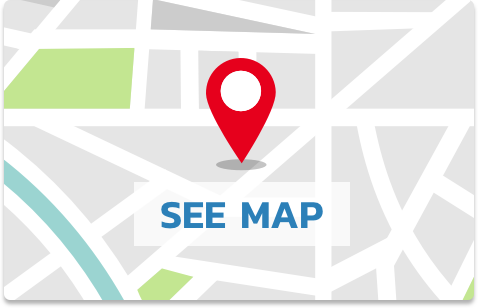 Ocean Life Insurance PCL
170/74-83, Ocean Tower 1 BLDG., Rachadapisek Road, Klongtoey, Bangkok, 10110
Benefits
Professional development
Social Security
Job training
Learning & Development Opportunities