Company overview
Industry:
Real Estate Development
Website:
www.goldenland.co.th
Golden Land Property Development PLC is a leading residential and commercial property development company. Our residential projects, which are offered in all price ranges under various brands, include single homes, semi-detached homes and townhomes.Read more
Why join us: Work Hard, Play Smart, & Celebrate Together นี่คือหัวใจหลักของเรา คุณจะได้ทำงานอย่างมีเป้าหมายและท้าทาย บริษัทมี Tools เพื่อสนับสนุนให้คุณเข้าใกล้ถึงเป้าหมายของตนเองได้มากขึ้นRead more
There are 6 job positions for Golden Land Property Development PLC



Experience:
1 year required
Skills:
Negotiation, Good Communication Skills, Problem Solving, Service-Minded, Multitasking, English
ดูแลต้อนรับลูกค้ารวมถึงการพาชมสถานที่ การให้ข้อมูลการเช่าพื้นที่จัดงาน.
ติดต่อร้านค้าและร้านอาหารเพื่อเตรียมอาหารเครื่องดื่มตามความต้องการของลูกค้า.
ประสานงานการจัดเตรียมและตกแต่งสถานที่ตรงตามความต้องการ รวมถึงดูแลความอำนวยความสะดวกเรียบร้อยตลอดระยะเวลางาน.
วางแผนดำเนินการหาลูกค้าใหม่และแนวทางในการดูแลลูกค้าที่ได้มาใช้บริการ เพื่อให้ลูกค้ากลับมาใช้บริการสม่ำเสมอ.
จัดเตรียมรายงานสรุปรายงานในแต่ละเดือน.
ประสานงานกับฝ่ายต่างๆที่เกี่ยวข้อง.
งานอื่น ๆ ตามที่ผู้บังคับบัญชามอบหมาย.
ปริญญาตรีด้านการท่องเที่ยวและการโรงแรม หรืออื่นๆที่เกี่ยวข้อง.
ทักษะการสื่อสารภาษาอังกฤษดี.
บุคลิกดี สามารถทำงานภายใต้ความกดดันได้ดี.
สามารถทำงานวันเสาร์ - อาทิตย์ หรือวันหยุดนักขัตฤกษ์ได้.
หากมีประสบการณ์ด้านการท่องเที่ยวและการโรงแรมจะได้รับการพิจารณาเป็นพิเศษ.



Experience:
No experience required
Skills:
Business Statistics / Analysis, Market Analysis
อายุระหว่าง 28- 35ปี.
ปริญญาตรีขึ้นไป สาขาการตลาด, บริหารธุรกิจ หรือที่เกี่ยวข้อง.
มีประสบการณ์ทำ Feasibility Study และวิเคราะห์ระบบ อย่างน้อย 5ปี.
สามารถทำงานนอกเวลา/วันหยุด และสามารถเดินทางต่างจังหวัดได้.
สามารถวิเคราะห์ ดำเนินงาน Project Return Master Project และราคาขายได้.



Experience:
2 years required
Skills:
Android, iOS, Oracle, MySQL, Mobile App Testing, Software Development, Software Architecture, Social media, Social Engine, English
ชายหรือหญิง อายุไม่เกิน 30 ปี.
ปริญญาตรี สาขาวิทยาศาสตร์คอมพิวเตอร์, วิศวคอมพิวเตอร์, เทคโนโลยีสารสนเทศ, IS, MIS หรือที่เกี่ยวข้อง.
สามารถ Coding และ Database Management ได้ เช่น Oracle, MS SQL.
มีชิ้นงาน Mobile Development / Portfolio.
ประสบการณ์พัฒนาapplicationบน iOS หรือ Android มาก่อน.
มีความรู้เพิ่มเติมเรื่องการพัฒนา App ต่อยอดกับพวก Social media เช่น Facebook, Line etc.



Experience:
1 year required
Skills:
Market Analysis, Excel, Microsoft Office, Adobe Illustrator, Property Management / Development, Analytical Thinking, Creative Writing, Good Communication Skills, Multitasking, Ad Planning / Ad Buying, Adobe Photoshop, Copy Editing, Copywriting, Digital Marketing, Email Marketing / Newsletters, Facebook Marketing, Google Adsense, Google Adwords
ดูแลเว็บไซต์ โซเชี่ยลมีเดีย ระบบสารสนเทศออนไลน์ทางการตลาดให้สามารถใช้งานได้เป็นปัจจุบัน.
อัพเดทข่าวสาร หรือประสานงานกับซัพพลายเออร์ให้มีการอัพเดทเนื้อหาต่างๆบนเว็บไซต์และโซเชี่ยลมีเดีย.
จัดทำกิจกรรมทางการตลาดออนไลน์.
จัดทำงาน Art Work เช่นป้าย บิลบอร์ด, ป้ายโฆษณาบนเว็บไซต์ วิดีโอ แอนนิเมชั่น ฯลฯ ตามที่ได้รับมอบหมาย.
จัดทำสรุปรายงานด้านการตลาดออนไลน์ หรือพรีเซ็นต์เทชั่นเกี่ยวกับส่วนงานการตลาดออนไลน์.
ศึกษาพฤติกรรมของผู้บริโภคบนสื่อออนไลน์ คู่แข่ง รวมถึงการวิเคราะห์ปัจจัยทางการตลาดออนไลน์เพื่อเป็นข้อมูลในการปรับปรุงและสร้างสรรค์งานด้านการตลาดออนไลน์.
อายุไม่เกิน 30 ปี.
ปริญญาตรีสาขาการตลาด นิเทศศาสตร์ หรือที่เกี่ยวข้อง.
ใช้งาน Excel Power Point Adobe Illustrator ได้ดี.
หากมีประสบการณ์ทำงานตรงสายงานจากบริษัทด้านอสังหาริมทรัพย์จะพิจารณาเป็นพิเศษ.



Experience:
3 years required
Work with business users and other IT team to plan, design, architect and/ or build BI solutions for the corporate.
Create both functional and technical document related to BI solutions.
Assume accountability on delivering one or more projects at a time.
Develop and maintain business data warehouse.
Support business users ad-hoc data request, also provide advice to business users regarding how to design appropriate condition to answer to business requirement.
Provide training to users as assigned.
Male or female, age between 27-35.
Degree in IT, Computer Science, Computer Engineering or equivalent.
3-5 years of work experience in data analytics, data warehouse, BI, data visualization, data mining, Big data or related field.
Good knowledge in ETL technologies.
Strong in Database administration and programming, esp. T-SQL & Stored procedure.
Experience in TM1 and/ or SAP BPC is preferred.
Have good analytical and problem solving skills.
Being able to train end-users.
Good command in English.

Pathum Wan, Bangkok,
Legal
Legal


Experience:
3 years required
Skills:
Good Communication Skills, High Responsibilities, Work Well Under Pressure, Negotiation
ติดต่อประสานงานราชการและงานสาธารณูปโภคของโครงการบ้าน (ต่างจังหวัด).
สนับสนุนงานจัดสรรที่ดิน และงานอื่นๆตามที่ได้รับมอบหมาย.
ชายหรือหญิง อายุไม่เกิน 35 ปี.
ปริญญาตรี สาขานิติศาสตร์ หรือที่เกี่ยวข้อง.
มีประสบการณ์ทำงานด้านงานประสานงานราชการและงานสาธารณูปโภค 3 ปี ขึ้นไป หากมีประสบการณ์ด้านงานจัดสรรที่ดินด้วยจะพิจารณาเป็นพิเศษ.
บุคลิกภาพดี มนุษยสัมพันธ์ดี มีทักษะการเจรจาต่อรองและการโน้มน้าวผู้อื่น.
สามารถเดินทางต่างจังหวัดได้ทั่วประเทศ.
See all reviews for this company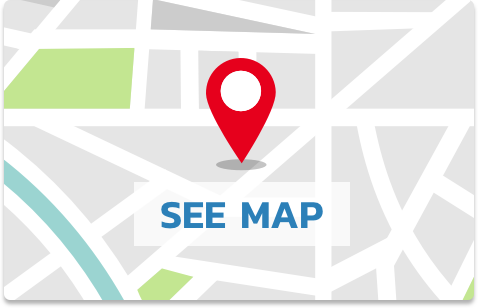 Golden Land Property Development PLC
20th Floor, Mitrtown Office Tower 944 Rama 4 Road, Wangmai, Pathumwan, Bangkok 10330
Benefits
Professional development
Performance bonus
Social Security
Dental Insurance
Learning & Development Opportunities
Life Insurance
Health Insurance
Maternity leave