Company overview
Industry:
Research / Survey
Brainfield is independence market research and data collection agency since 2004 . We are now drive to expert in data management , data analytic and data visualization in datascience industry . We have been work with a range of customer both in local and international market . Our capability has beg ... Read more
Why join us: เบรนฟีลด์ เป็นบริษัทดาต้าไซน์ วิจัยและที่ปรึกษา พัฒนาโซลูชั่นทางธุรกิจที่มีความทันสมัยใช้ไอทีในการปฎิบัติงานจริง มีความคล่องตัวสูง และมีสภาพแวดล้อมในการทำงานที่ตอบสนองความต้องการของคนในเมืองอย่างแท้จริง เรายึดมั่นปรัชญาการทำงานของความสมดุลระหว่างการใช้ชีวิตและการทำงาน เน้นความรับผิดชอบต่องานสูง รับผ ... Read more
There are 1 job positions for Brainfield Co., Ltd.

commission paid with salary


Experience:
1 year required
Skills:
Market Analysis, English
Salary:
negotiable, commission paid with salary
We are looking for a Marketing Analyst who'll research and analyst across industries projects base coverage government and private sector.
Market Research Analysts interpret the data they have collected and organize this information into statistical tables and reports. Their analyses and research create a visual of industry trends and of competitors so that organizations can predict how products and services will fare in the marketplace.
Many Market Research Analysts work for consulting firms which are hired on a contract basis. Others work directly for employers as part of the marketing team at consumer and product firms. The industries that most frequently employ Market Research Analysts and provide the highest wages include management, scientific, and technical consulting services, computer systems design services, and advertising / public relations services.
Gathering requirement from client and create proposal presentation.
Design questionnaire / Hypothesis.
Gathering data both primary research (recruit,interview) and secondary research in the field as well as manage fieldwork team.
Analysts utilize surveys, focus groups, and in-depth interview.
He/She build presentation and present their findings through charts, graphs, and other visual means to executives and clients in order to help them make better informed decisions about market size, market share, competitive landscape,distribution channel etc.
Report write-up and recommendation finding to client and top management.
Providing insight information to the team.
Able to manage local team and Asia Pacific team.
Work experience as a Marketing Analyst or similar role 1-2 years.
Competent in English skills (Read, Write, Speak, Listening) and Thai writing.
Good knowledge of computer program (MS Excel,Word,PPT,Access,SPSS,STAT,Eviews,R etc).
Analytic ability.
Logical thinking.
Adaptive learner /Multitasking.
High responsibility / Time Management skills.
Independent & Team player.
Able to work in agile business model, small & fast moving company, co-working environment style.
Positive thinking.
Able to travel in Thailand region and Pacific (if applicable).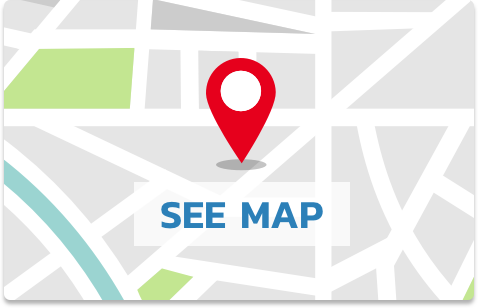 Brainfield Co., Ltd.
152 Chartered Square Building ,North Sathorn Road, Silom, Bangrak Bangkok 10500 Thailand
Benefits
Company phone
Social Security
Annual bonus
Remote work
Five-day work week
Maternity leave
Learning & Development Opportunities
Flexible working hours
Job training
Corporate Social Responsibility Initiatives
Life Insurance
Performance bonus