Company overview
Industry:
Logistics / Freight Fowarding
Website:
www.foodpanda.co.th
Our foodpanda family consists of problem solvers, designers, thinkers and tinkers, working around the clock to make foodpanda the most powerful online tool for food delivery in the universe. We believe that ordering food should be easy, fast and most importantly, fun! We wanted food delivery to be s ... Read more
Why join us: What do we offer? Employee discount codes Flexible hours Types of leave: birthday, bereavement, personal, business, paternity, maternity Medical insurance Fitness at Avani Hotel eLearning platform English or Thai classes Free massages, food and drinks every Friday! Additionally, s ... Read more
There are 2 job positions for foodpanda (Thailand) Co., Ltd.



Experience:
No experience required
Key Responsibilities: Define and communicate product requirements and specifications that cater to local needs by thinking
creatively and rigorously about how to solve problems Collect data, user feedback, and market research, and build a solid business case to support features
development Ensure strong collaboration and communication across the company and serve as a primary point of contact for Sales, Restaurant Experience, Customer Experience, Marketing and Logistics Define and communicate product strategy and roadmap to the global product team Prioritize and adjust product backlog according to strategic product value Collect and coordinate feature requests from all departments, making sure to communicate with all product
managers Coordinate bug reports and change requests which includes customer facing and internal facing products.
points if you have worked in a similar organization or e-commerce company Passion to build a great product that brings amazing food to the Thais and be successful with that product in
the market Obsession about delivering the best customer experience through design excellence, usability consumer
appeal in product Good understanding of and passion for scrum and agile software development methodologies. Sense of urgency, practical, solution-oriented and self-motivated Analytical mindset and ability to process and derive insights from data Excellent communication skills, clear logical thinking, and ability to coordinate with and influence multiple
stakeholders Fluency in English and Thai with good understanding of Thai context.
What we offer: Enjoyable, dynamic and challenging working environment Responsibility from day one in a fast growing global company Employee Discount Codes Travelling fee / work phone Regular company and team events.



Experience:
1 year required
Skills:
Good Communication Skills, Work Well Under Pressure, Meet Deadlines, Recruitment, English, Thai
Handle recruitment related activities for provinces outside and around Bangkok area.
Handle the end to endrecruitment process; including sourcing, screening and interviewing of candidates.
Work closely with various City Managers to find the right people in the local market.
Perform searches and direct approach for qualified candidates according to relevant job criteria and utilize various recruitment channels and tools including social media.
Able to deliver results in a tight time-frame.
Take initiative to organize candidate database (Greenhouse).
Update and maintain employee information on HR system (BambooHR).
Prepare and organize all documents relating to candidates information, offer and contracts.
Participate in job fairs and career events.
Support the HR team in other Ad-hoc activities as per needed.
Minimum Bachelor degree in business or related field.
At least 1-2 years of experience in recruitment.
Experience of recruiting in an agency hiring for other provinces.
Independent, hardworking and confident self-starter.
Strong organizational skills with proactive personality.
A strong interest in HR is a must.
Thai National only, with fluency in written & verbal communication skills in English.
See all reviews for this company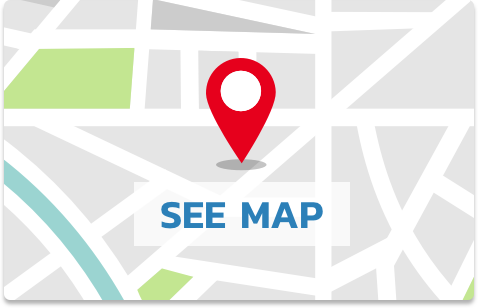 foodpanda (Thailand) Co., Ltd.
2034/88 Italthai Tower, 19th floor, New Petchburi Road, Bangkapi, Huaykwang, Bangkok 10310
Benefits
Professional development
Health Insurance
Employee discount
Maternity leave
Five-day work week
Paid holidays
Flexible working hours
Social Security
English lessons
Travel Allowance
Annual bonus
Gym membership