Company overview
Industry:
Logistics / Freight Fowarding
Website:
www.foodpanda.co.th
Our foodpanda family consists of problem solvers, designers, thinkers and tinkers, working around the clock to make foodpanda the most powerful online tool for food delivery in the universe. We believe that ordering food should be easy, fast and most importantly, fun! We wanted food delivery to be s ... Read more
Why join us: What do we offer? Employee discount codes Flexible hours Types of leave: birthday, bereavement, personal, business, paternity, maternity Medical insurance Fitness at Avani Hotel eLearning platform English or Thai classes Free massages, food and drinks every Friday! Additionally, s ... Read more
There are 4 job positions for foodpanda (Thailand) Co., Ltd.



Experience:
No experience required
yourResponsibilitieswill be:
Monitoring Rider Logistic Performance.
Monitoring Delivery Adjustment for Cities and Bangkok.
In charge of area expansion on logistic aspect.
Working closely with the internal team.
Bachelors degree in related field.
At least 1-2 year experience in logistics or delivery is preferred.
Strong analytical skill.
Ability to work under pressure.
Experience of working for delivery company is a big advantage.
Thai National with good command of English.



Experience:
1 year required
yourResponsibilitieswill be:
Working in close cooperation with all divisions of our Regional and Global Payments Team as well as with several other departments;.
Ensuring smooth business operations for all instruments in the area of Payments/Financial Services within the foodpanda universe; Coordinating with local, regional and central teams on business requirements in the domain of digital payments and manage all business operations related requirements as well;.
Coordinating with different teams to ensure the end customer has the best experience while using the payment instruments compared to global benchmarks.
Carry out market research to present the best practices in the world of payments and also to gather concrete customer requirements.
Coordinate with regional and global teams to ensure all reporting/data related to payments is tracked in an efficient manner.
Ensuring smooth business rollouts for all instruments in the area of Payments/Financial Services within the foodpanda universe;.
Ensuring all stakeholders like (Finance, legal, Customer Care, Tech, Product etc.) are aligned on the roll out tasks needed to be done and every task is completed within the stipulated time.
Develop a streamlined process for subsequent roll outs in the country.
At least 3 years of experience working in a company which offers digital payment solutions.
Strong experience in managing all business operations related items for digital payment solutions.
Strong experience in getting dashboards and reports developed for tracking of performance.
Strong experience in understanding the customer needs when it comes to digital payment solutions and scoping them in an efficient manner.
Strong project management and organizational skills; coordinate complex projects.
Very strong analytical and troubleshooting skills.
Able to work independently if required, and learn quickly and adapt to different roles in a growing team.
A sense of urgency, pragmatism and a solution-oriented approach to problem-solving.



Experience:
2 years required
Skills:
Analytical Thinking, Fast Learner, Good Communication Skills, English
Key Responsibilities:
Analyze key cities metrics and derive key takeaways.
You will be expected to understand the scope of projects, meet the prescribed deadlines and achieve deliverables with a cadence of check-ins.
Be the POC for stakeholders, challenging yourself to solve the most complicated and interesting problems in a calm and structured manner.
Collaborate with cross commercial and operational teams for best practice and continuously tracking and improving cities performance.
Identify structural opportunities that contribute to success of the company.
Develop and implement a strategy that can contribute to the success of the projects, plus willing to get on the ground to drive the success of the project.
Create a system to evaluate the success of the project and share the results or findings.
Minimum 2 years of work experience in business or related field is mandatory.
Project management experiences in top firms or leading corporations.
Extremely proactive, self-starter mentality with strong organizational skills.
Excellent communication and interpersonal skills, with the ability to identify and provide comprehensive solutions for varying needs.
Ability to thrive under pressure in an unstructured, fast-paced environment.
Exceptional Analytical, problem-solving, Excel and data management skills.
Ability to develop strong relationships within the company and related stakeholders.
Good time management skills and ability to multitask.



Experience:
1 year required
Skills:
Accounts Payable, Excel, English
Key Responsibilities:
Prepare and process AP transactions (Invoices booking and AP settlement).
Reimbursement (telephone & conveyance exp., Staff loan, company s credit card).
Issue Cheque for Suppliers.
Submitted PND 3,53,36,54 to Revenue Department.
Reconcile Bank Statement.
Prepare Withholding Tax and Value Added Tax report.
Prepare account reconciliation.
Provide accounting vouchers such as AP and JV (Accrued Expense).
Male/Female age between 23-27 years.
Bachelor s degree in Accounting.
More than 1 year experience.
Able to work as a team.
Required good command of spoken and written English to complete your profile.
Good level of Microsoft Excel is expected.
See all reviews for this company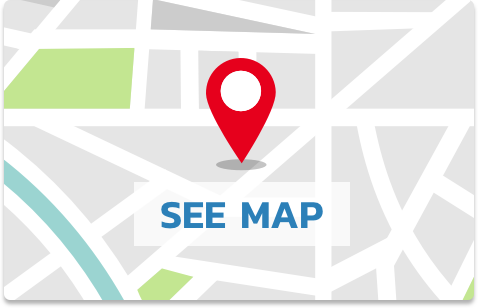 foodpanda (Thailand) Co., Ltd.
2034/88 Italthai Tower, 19th floor, New Petchburi Road, Bangkapi, Huaykwang, Bangkok 10310
Benefits
Professional development
Health Insurance
Employee discount
Maternity leave
Five-day work week
Paid holidays
Flexible working hours
Social Security
English lessons
Travel Allowance
Annual bonus
Gym membership