Company overview
Website:
www.coachthai.com
Thailand Coaching Institute founded in 2012 with an aim to becoming the best coaching school in Thailand and in South East Asia region. Currently, Thailand Coaching has offered the coaching training and services for more than 200 leading organisations in Thailand.Read more
Why join us: สถาบันโค้ชไทย (Thailand Coaching Institute) มุ่งเน้นและส่งเสริมการใช้กระบวนการโค้ช เพื่อพัฒนาศักยภาพ สร้างแรงบันดาลใจ และ หาทางออก ทั้งในการทำงานและชีวิตประจำวัน ทำให้ผู้เรียนสามารถเอาชนะความท้าทาย และ บรรลุเป้าหมายด้านต่างๆ ในชีวิตได้อย่างมืออาชีพ ด้วยทีมงาน-วิทยากรที่มีประสบการณ์ในวงการโค ... Read more
There are 1 job positions for Thailand Coaching Institute

฿15,000 - ฿25,000, commission paid with salary


Experience:
No experience required
Skills:
Sales, Microsoft Office, English
Salary:
฿15,000 - ฿25,000, commission paid with salary
Presenting service as coaching school and executive coaching for selling purpose.
Listen to customer requirements and present appropriately to make a sales.
Maintain and develop relationships with existing customers.
Aiming to achieve monthly or annual targets.
Respond to incoming email, phone, and other social medias inquiries.
Act as a contact between a company and its existing and potential markets.
Gather market and customer information.
Create detailed proposal documents.
Make accurate, rapid cost calculations and providing customers with quotations.
Strong social interpersonal skills and interactions with all types of customer segments.
Ability to operate in a fast-paced environment.
Ability to research customer targets and execute on those customer targets.
Ability to create, maintain and grow excellent client relationships.
Good questioning, negotiation and interpersonal skills.
Positive and resilience plus great attention to detail.
Intermediate/advanced computer skills, specifically with Excel/Outlook/Word.
Intermediate/advanced social media for business, specifically with Facebook and LINE AD.
See all reviews for this company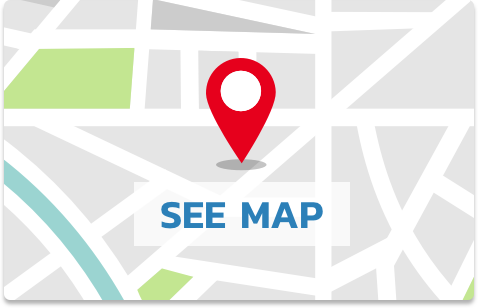 Thailand Coaching Institute
202 อาคารเลอคองคอร์ด ชั้น 7 ห้อง 706 ถนนรัชดาภิเษก แขวงห้วยขวาง เขตห้วยขวาง จังหวัดกรุงเทพมหานคร รหัสไปรษณีย์ 10310 ประเทศไทย
Benefits
Annual bonus
Remote work
Professional development
Corporate Social Responsibility Initiatives
Performance bonus
Flexible working hours
Company phone
Learning & Development Opportunities
Paid holidays