Company overview
Industry:
Information Technology
Website:
www.techspace.co.th/
TechSpace is a leading Information Technology company specializing in business software development, IT consulting, infrastructure design, systems integration, implementation and support. Our mission is to bring innovative solutions and cutting-edge technology into the business of our customers. Ou ... Read more
Why join us: เนื่องจากความสำเร็จของ TechSpace มาจากการขับเคลื่อนของทีมงานทุกคนและความมุ่งมั่นของพวกเขาในการรับผิดชอบต่อหน้าที่ ซื่อตรงต่อการทำงาน ให้บริการลูกค้าด้วยความรวดเร็วและจริงใจ เราพร้อมที่จะค้นหาเทคโนโลยีที่ทันสมัยที่ช่วยเพิ่มประสิทธิภาพการทำงาน เพื่อกำลังสำคัญในการขับเคลื่อนธุรกิจของลูกค้าต่อไป เราค ... Read more
There are no jobs for this company. Below are the jobs that you might be interested in.
Upload your resume.
Get found by the Employers.

฿30,000 - ฿45,000, negotiable


Experience:
3 years required
Skills:
Human Resource Management, Human Resources Development, Recruitment
Salary:
฿30,000 - ฿45,000, negotiable
เพื่อนคู่คิดขององค์กร จัดหาและพัฒนาบุคคลากร เพื่อให้ทันต่อวิสัยทัศน์ขององค์กร.
สรรหาและคัดเลือกบุคลากรให้ได้ตามเป้าหมายที่บริษัทฯ กำหนด.
จัดทำเงินเดือน ค่าล่วงเวลาประจำเดือน.
จัดทำแผนพัฒนาพนักงาน งานประเมินผลการปฎิบัติงาน และงานฝึกอบรมประจำปีให้สอดคล้องกับนโยบายบริษัทฯ.
ดูแลระเบียบวินัยและความประพฤติของพนักงาน.
จัดทำเอกสารต่างๆ เช่น ประวัติพนักงาน, สัญญาจ้าง, สัญญาค้ำประกัน, ใบลา, ใบรับรองเงินเดือน, ใบผ่านการทดลองงาน และเอกสารที่เกี่ยวข้องอื่นๆ.
สร้างแรงจูงใจเพื่อรักษาพนักงานที่มีความสามารถให้อยู่กับองค์กร.
งานแรงงานสัมพันธ์ และประชาสัมพันธ์ภายในบริษัทฯ.
ดูแลสวัสดิการพนักงาน เช่น ประกันสังคม, วันเกิด, ตรวจสุขภาพประจำปี เป็นต้น.
ความรู้ด้านจิตวิทยาในด้านการบริหารคนในองค์กร.
ความรู้เกี่ยวกับภาษีและประกันสังคม.
มีทักษะการสื่อสารที่ดี.
ความเป็นผ้นำ.
มีความคิดสร้างสรรค์.
รู้จักการตลาดผ่านดิจิตอล.



Experience:
No experience required
Get requirement from all business stakeholders and create the solution to solve problem and improve business process by using IT systems.
Analyze and design business model, system flow, integration flow, business logic, scenario case or UX/UI.
Compare vendor, hardware and software to make vendor selection.
Create scenario test case and testing including unit test, integration test, performance test and business test.
Create document testing and training materials for users.
Migrate data and implement IT system.

฿40,000 - ฿50,000, commission paid with salary


Experience:
3 years required
Skills:
Sales, Market Analysis, English, Thai
Salary:
฿40,000 - ฿50,000, commission paid with salary
ADGES representsworld-class solutions that work effectively with Thai and Southeast Asia learner profile. We have a long-list of successful engagements that span across Asia Pacific region. Your search for world-class and professional Leadership & Team Development Trainer ends here.
The Leadership & Team Development Trainer will help drive company values and philosophy through training and content development activities that are strategically linked to the organization s mission and vision. The position works with the Talent Leadership team to identify and address employee and organizational development needs. The position is responsible for ensuring effective training programs are in place to enable the achievement of desired business results. Training programs focus on a variety of topics: including personality profile for individual and team, communication, coaching, and management/leadership skills. Conducts needs assessments, designs and develops training programs. Facilitates the delivery of both custom and corporate training programs. Measures the effectiveness of training to ensure a return on investment.
Essential Duties and Responsibilities:
Facilitating Leadership and Employee Development Programs.
Helps employees identify specific behaviors that will contribute to service excellence.
Coaches managers to enhance own performance and to improve the performance of employees.
Develops specific training programs to improve service performance.
Works with leadership team to determine development needs of managers.
Designs, develops and delivers a management development program to build effective management skills.
Drives brand values and philosophy in all training and development activities.
Content Development.
Assists in the all phases of the content development cycle, including needs analysis, planning, designing, developing, implementing, evaluating and editing.
Manage multiple program development projects simultaneously by prioritizing project deadlines. Tracks program development life cycles; ensures that any problems are addressed, escalated when needed, and resolved quickly.
Develops participant and instructor materials (course manuals, workbooks, handouts, job aids, etc).
Develops self-paced elearning, instructor-led training (both in-person and virtual classroom material).
Work with Training Team to review all curriculum components annually with subject matter experts based on evaluation/feedback.
Develop updated curriculum as required by results of annual review.
Works with team to monitor and evaluate training program, assess results, implement enhancements, and provide recommendations for training program effectiveness.
Managing and Administering Employee Training.
Promotes and informs employees about all training programs.
Uses effective training methods to ensure employees have a good understanding of competencies and can demonstrate the proper knowledge, skills and abilities.
Administers and delivers core training initiatives which include: our Core Competency Curriculum, Management/Leadership Skills, Myers Briggs, HBDI, and Customer Service Skills.
Makes any necessary adjustments to training methodology and/or re-trains as appropriate.
Ensures adult learning principles are incorporated into training programs.
Developing Training Program Plans.
Develop communication and roll out strategy plan for new talent development initiatives.
Partners with operational leaders to assess if employees demonstrate effective technical and leadership skills.
Evaluating Training Program Effectiveness.
Aligns current training and development programs to effectively impact key business indicators.
Ensures all training and development activities are strategically linked to the organization s mission and vision.
Measures transfer of learning from training courses back to the business.
Tracks key business indicators to determine the effectiveness of current training and development programs.
Required Qualifications/Skills:
Excellent facilitation skills.
Strong writing and editing skills.
Instruction Design experience.
Content/Curriculum Development.
Excellent organizational, operational and process/project management skills.
Strong communication and relationship management skills.
High Influencing and consulting skills.
A good understanding of the learning and development industry.
Ability to work flexible schedule to support delivery which may exceed the typical workday.
Travel 25-50% to other locations to support training needs at multiple locations.
Education/Certification/License:
Bachelor s Degree.
At least 5-7 years of related experience in talent development.
This job description has been written to include the general nature of work performed. It is not designed to contain a comprehensive detailed inventory of all duties, responsibilities and qualifications required of employees assigned to this job.

commission paid with salary


Experience:
2 years required
Skills:
Sales, Customer Relationship Management (CRM), Thai
Salary:
negotiable, commission paid with salary
Handle the sales (Plan B products), including Developing and Maintaining relationship with customers.
Handle all sales channel i.e. direct selling, cold calling,.
Achieve individual s sale target and KPIs following company s standard.
Able to travel both in Bangkok and upcountry.
Assist any ad hoc projects assigned.
Bachelor s Degree in Business administration, Marketing or related field.
Minimum 2 - 5 years of sports sponsorship sales understand in online advertising sales will be an advantage.
Have a good relationship with brands and media agencies will be an advantage.
Good interpersonal and negotiation skills.
Proficiency in English communication is an advantage.



Experience:
4 years required
Skills:
Professional publications, Business Statistics / Analysis, Management, English
In this role, you will work cross-functionally to guide products from conception to launch by connecting the technical and business worlds. You can break down complex problems into steps that drive product development at G-Able speed.
Understand markets, competition, and user requirements in depth.
Launch new products and features, test their performance, and iterate quickly.
Work collaboratively with engineering, marketing, legal, UX, etc. on cutting edge technologies.
Develop innovative solutions to some of the world s hardest problems by collaborating as needed across regions, product areas, and functions.
Minimum qualifications:
Bachelor's degree or equivalent practical experience.
6 years of experience creating strategic product roadmap(s) from conception to launch and working with cross-functional teams.
Experience driving the product vision, go-to-market strategy, and design discussions.
Experience developing Internet products and technologies.
Preferred qualifications:
Bachelor s degree in a technical field or a vast technological understanding.
Experience managing day-to-day technical and design direction.
Knowledge of multiple functional areas such as Product Management, Engineering, UX/UI, Sales, Customer Support, Finance or Marketing.
Ability to influence multiple stakeholders without direct authority.



Experience:
No experience required
Jobs Description:
Develop program with Java Technology.
Use OOP concepts and UML diagrams based on company standards.
Build and deploy application.
Work mostly independently within task guidelines established by management.
Perform work based on defined process and provide feedback on process improvements as appropriate.
Co-operate with team leader in estimation effort, developing plan/schedule and performing tasks according to the plan.
Bachelor's Degree or higher in Computer Science/ Engineering/ Information Technology or related fields.
0- 5year experience in JAVA Programming for programmer.(New graduates are welcome).
Knowledge of Web Application in JSP J2EE.
Knowledge of conception of Object Oriented Programming.
Knowledge of SQL Command.
Knowledge in java framework such as Spring, Hibernate, Web Sphere etc.
Technical Skills Required - JAVA / J2EE, Javascript, HTML, XML, Eclipse, Jboss, Websphere, MVC, Struts, UML, SVN, Maven, Junit, GWT.



Experience:
3 years required
Skills:
UML Design, User Experience (UX), J2EE
Responsible for analysis and design according to requirement.
Get a requirement from a user.
Able to transform business requirement to a technical solution.
Control application development to SDLC and project responsibility.
Provide guidance and consultation to user.
Create Document to support the project (Functional specification, High-Level Design specification, Detail Design specification, Operation workflow, and User Manual).
Bachelor's Degree in Computer Science or Computer Engineer or any related field.
At least 3 years experience in Analyst and Design for Finance & Accounting, Hire-Purchase and Non-Life insurance.
Strong in user requirements gather, analysis and application design by creating specification documents.
Good Knowledge and experience in UML, Object Oriented, J2EE & Java Technology(Servlet, JSP, EJB, JMS, XML), C#.net and Web Services.
Good knowledge and experience in Relational Database and SQL (Standard Query Language).
Knowledge in IBM WebSphere, DB2, Oracle and Crystal Report Enterprise it advantage.
Strong Leader and good skill communication.
Ability to work in a team & as well as independently.



Experience:
2 years required
Skills:
Digital Marketing, Creative Presentation, Facebook Marketing, English



Experience:
3 years required
Skills:
Event Planning, English
ควบคุมดูแลด้านการผลิตในงาน Concert & Music Festival ที่ได้รับมอบหมาย วางแผนและควบคุมดูแลการติดตั้งงานเวที-โครงสร้าง,ระบบแสง เสียง ภาพ และ special effect, งานตกแต่งต่างๆ หรือกิจกรรมส่วนต่างๆในพื้นที่ ให้เป็นไปตามเวลาที่กำหนด กำกับลำดับงาน และรันคิวงาน Concert & Music Festival ที่ได้รับมอบหมาย ติดต่อประสานงาน และเปรียบเทียบราคา พร้อมต่อรองราคากับ Supplier ควบคุม ดูแลงบประมาณค่าใช้จ่ายในส่วนของการผลิตในงานที่ได้รับมอบหมาย ควบคุมดูแลการรื้อถอนงาน และการจัดเก็บโครงสร้างต่างๆ เพื่อนำกลับมาใช้ใหม่ได้ ติดต่อประสานงานด้านงาน Production กับบุคคลภายในและภายนอกองค์กร.
เพศชาย - หญิง อายุ 24-35 ปี.
จบการศึกษาระดับปริญญาตรีหรือสูงกว่า ในสาขานิเทศศาสตร์ วารสารศาสตร์ สื่อสารมวลชน การตลาด บริหารธุรกิจ หรืออื่นๆ ที่เกี่ยวข้อง.
สามารถสื่อสาร พูด, อ่าน, เขียน และใช้ภาษาอังกฤษในการสื่อสารได้เป็นอย่างดี.
มีประสบการณ์ด้าน Event หรือ Concert & Music Festival อย่างน้อย 3-5 ปี.
สามารถบริหารจัดการ วางแผนการผลิตงาน Event หรือ Concert & Music Festival.
มีทักษะในการประสานงาน การติดต่อสื่อสาร การถ่ายทอด และการเจรจาต่อรองได้ดี.
สามารถวิเคราะห์ปัญหา และเสนอแนะแนวทางปรับปรุงแก้ไขได้อย่างมีประสิทธิภาพ.
มีความคิดสร้างสรรค์และมีทัศนคติเชิงบวก กระตือรือร้น.
มีมนุษยสัมพันธ์ดี สามารถทำงานร่วมกับผู้อื่นได้ดี.
มีความรับผิดชอบ เป็นคนตรงต่อเวลา มีความรอบคอบ.
สามารถทำงานภายใต้ภาวะความกดดัน ได้เป็นอย่างดี.



Experience:
2 years required
Skills:
Vietnamese, English
Are you excited by the chance to use your skills to solve problems and make an impact in your day-to-day work? Can you use your sharp social skills to give Booking.com's partners a friendly, personal and positive experience every time? If so, you could be the hero we're looking for!.
Who we are:
Booking.com is the planet's #1 accommodation site. Booking.com's diverse team, 18,000 strong, is united by a single mission: to empower people to experience the world. Whether in Bangkok or at one of the over 200 offices worldwide, we work hard to help make more than a million travel dreams come true every single day.
Supporting them as they do, as well as our partners who help them do it, is Booking.com's globally diverse Customer Service department. Over 7,000 people, speaking more than 40 languages, in 13 countries worldwide - the CS department is connected by a love of travel and a passion for creating an incredible experience for Booking.com's guests and partners, 24 hour a day, 7 days a week.
So, are you ready?.
The next start date is in Sep/Oct 2019.
This position is based in our Bangkok Customer Service office.
We offer you many benefits when joining our team.
Full time paid training.
Annual leave entitlement.
Quarterly bonus plan.
Work schedule provided 4-6 weeks in advance.
Catered lunch or dinner depending on your work schedule.
Booking.com discount.
Health insurance.
Continuous growth potential, and free and on demand professional training courses.
Want to apply?.
If you like what you see then click the link below to apply! The next page will begin a competency test which is Step 1 of the recruitment process. This should take no longer than 45 minutes to complete.
Liaising between guests and partners to resolve medium to high complexity issues via phone and email on various topics such as: modifications, cancellations or confirmation of reservations, special requests, easy complaints, etc.
Providing accurate, valid, and complete information by using the right tools, methods, and processes.
Ensuring a high level of customer service and a positive guest experience.
Supporting your colleagues with peer learning, and being open to feedback from others.
Positively participating in company events, and in weekly team meetings.
Taking part in new projects and tests that we may need your help with.
Promoting the Booking.com culture.
Fluency in English and Vietnamese.
An affinity for offering excellent customer service.
Ability to adapt and work well under pressure in a fast-paced environment.
Ability to take ownership and solve problems.
Positive and resilient attitude.
Great teamwork skills.
Bachelor's degree with minimum 5 years working experience in a related field.
See all reviews for this company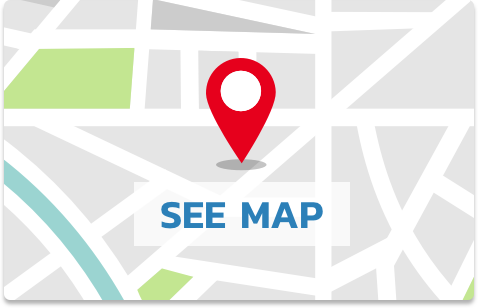 TechSpace Co., Ltd.
1112/110-111 Sukhumvit Road, Phra Khanong, Khlong Toei, Bangkok 10110
Benefits
Annual bonus
Health Insurance
Social Security
Performance bonus
Paid holidays