Company overview
Website:
www.beourfriend.com/
We are Strategic and Else Design Studio aiming to create cohesive brand experiences that people love through "Respectful Design Philosophy". We comprise of three small studios where everybody is still a thinker and doer at the same time. - Branding & Communication Art Studio - Space-related Studi ... Read more
Why join us: มาร่วมกันสร้างงานออกแบบเจ๋งๆ ไอเดียใหม่ๆ ลำ้ๆ ประสบการณ์ที่น่าตื่นเต้น การเรียนรู้ใหม่ๆ มาร่วมเป็นส่วนหนึ่งของเรา # be>our>friend studioRead more
There are no jobs for this company. Below are the jobs that you might be interested in.
Upload your resume.
Get found by the Employers.

฿20,000 - ฿30,000, negotiable


Experience:
2 years required
Skills:
Sales, Service-Minded, English
Salary:
฿20,000 - ฿30,000, negotiable
Type of Contract:Permanent
Location:ChaengwattanaOffice.
ABOUT THE DEPARTMENT/TEAM.
British Council Thailand is one of the biggest in the British Council s global network with thousands of adult and young learner students studying with us.Our main office is based in Siam Square, Bangkok with locations spread out across the Bangkok metropolitan area and around Chiang Mai.
Our customers engage with us face-to-face, online, through email and via the phone.Our Sales & Customer Management team provides a high quality and efficient customer service experience to all new and existing customers across all British Council services.
WHAT YOU WILL BE DOING AND WHY
Working with both our students and with your internal colleagues at British Council, you will provide an exceptional level of customer service engaging with customers face-to-face, online and over the phone to make sure all our customers needs and requests are taken of. You will also provide support for all sales and marketing events to create awareness about the British Council.
WHAT IS INTERESTING ABOUT IT
You can take pride in the fact that you will be part of a team that enables the British Council to meet its objectives and gives all our customers an exceptional experience. You will also be able to join regular professional development, training and skills programmes to develop your experience and skills.
WHAT WE ARE LOOKING FOR.
You will bring along at least 2 years experience in sales and customer management environment of education or services related field. You should be Fluent in both Thai and English.
Interested applicants should read through the Role Profile and please apply viahttps://tinyurl.com/THA-NT-1986e.
Closing date for applications: 3 June 2019 (23:59 UK Time).
We offer an attractive benefits package.
Right to work in Thailand".
The British Council is committed to a policy of equal opportunities and welcomes applicants from all sections of the community.
The British Council is committed to the protection of all children and supports the principles of the UNCRC by taking all reasonable measures in our work to ensure a child safe environment. The British Council is committed to maintaining the confidentiality of personal information and undertakes not to divulge any of the applicants personal information to any third party without the prior consent of the applicant. Our privacy policy can be found athttp://www.britishcouncil.org/home-privacy-policy.htm. .

฿66,720 - ฿88,950, commission paid with salary


Experience:
5 years required
Skills:
Sales, Management, Customer Relationship Management (CRM), English, Thai
Salary:
฿66,720 - ฿88,950, commission paid with salary
Summary.
The Inside Sales Supervisor manages and develops Inside Sales Representatives and the Inside Sales Lead Representative to increase sales opportunities, customer relations, volume, and revenue. This position is responsible for meeting both customer shipping needs and business plan results. He/She manages sales performance, resolves service issues, coaches Inside Sales Representatives, acts as a liaison with other UPS functions, directs Inside Sales Lead Representative, and oversees Inside Sales Representatives in establishing pricing and compliance. This position supervises National Inside Sales Representatives, Non-National Inside Sales Representatives, and Inside Sales Lead Representatives and other lead representatives within the department..
Supports Business Plan Goals.
Reviews Total Enterprise Account Management System (TEAMS) data trends (e.g., biggest gaining accounts, declining accounts, etc.) in business segment to advise Inside Sales Representatives on ways to maintain and grow the business.
Reviews business plan goals to develop strategies for achieving those goals.
Assists Inside Sales Representatives in meeting business plan goals by coaching them on how to use sales tools (i.e., the funnel) to develop appropriate strategies that maximize account potential.
Tracks results in TEAMS on an on-going basis and modifies plans to ensure sales goals are achieved.
Acts as a liaison between Inside Sales and other UPS departments (e.g., Marketing, field sales, etc.) to obtain knowledge and resources for Inside Sales Representatives.
Supervises and Develops Others.
Determines employees training needs to produce continuous development plans.
Provides on-going feedback and support to improve performance.
Conducts performance evaluations in a consistent, fair, and objective manner to encourage continuous performance improvement.
Holds others accountable to established performance levels to achieve individual and group goals.
Resolves individual and group performance issues in accordance with UPS s policies and procedures in a timely manner to motivate and foster teamwork.
Manages Inside Sales Representatives' Performance.
Listens to representatives customer calls to evaluate training needs.
Instructs Inside Sales Representatives how to get customers to use available service channels to ensure that customer questions and issues are promptly resolved and to minimize the amount of time spent on service-related issues.
Generates and distributes reports on business plan results and sales statistics (e.g., talk time, calls per hour, etc.) to Inside Sales Representatives so they are able to monitor their own performance.
Uses performance against business plan results, customer feedback, call monitoring, and performance on other sales statistics (e.g., talk time, calls per hour, etc.) to identify examples of outstanding performance and areas needing improvement.
Discusses performance with Inside Sales Representatives and provides individual and group recognition for outstanding achievement to reinforce performance excellence.
Works with Inside Sales Representatives to develop action plans that ensure the achievement of business objectives.
Initiates disciplinary action when Inside Sales Representatives are not following UPS s policies and procedures to ensure compliance.
Identifies and removes barriers hindering Inside Sales Representatives to improve performance.
Manages Inside Sales Lead Representatives' Performance.
Instructs Inside Sales Lead Representative on the knowledge, skills, and abilities needed to improve Inside Sales Representatives sales skills.
Seeks information on Inside Sales Lead Representatives' teaching ability and utility to gauge the Lead s effectiveness.
Provides Inside Sales Lead Representative with feedback on his/her teaching and coaching of representatives to improve Lead s performance.
Works with Inside Sales Lead Representative to ensure that representatives are following policies and procedures.
Initiates appropriate disciplinary actions when representatives under perform to support the business.
Monitors Strategy of Pricing and Contract Compliance.
Reviews Inside Sales Representatives customer contracts to ensure favorable pricing strategies that maximize the business opportunity.
Assists Inside Sales Representatives to ensure they negotiate mutually beneficial contracts and develop appropriate call strategies on complex agreements.
Holds Inside Sales Representatives accountable for managing non-compliant accounts to ensure customers are upholding their contractual agreements.
Communicates Comparative Shipping Products and Services.
Maintains up-to-date knowledge of UPS s products and services to provide accurate information to Inside Sales Representatives when responding to Inside Sales Representatives questions, dissatisfied customer questions, or providing on-the-job training.
Communicates competitor strategies, capabilities, and pricing patterns to Inside Sales Representatives to teach them how to successfully position UPS s products and services.
Examines customer buying trends to identify competitor trends (e.g., changes in competitor strategies, capabilities, pricing patterns, etc.) and to communicate this information to upper management.
Audits Closed Leads.
Accesses the Sales Lead Incentive Management (SLIM) system to research closed leads.
Reviews reasons given for closing SLIM leads to make sure they adhere to policies and procedures.
Instructs Inside Sales Leads to have their representatives reopen and then properly close SLIM leads that were initially closed improperly to maintain adherence to SLIM guidelines.
Possess a Bachelor s Degree in Logistics and Transportations / Marketing / Business or equivalent.
Minimum 5 years of relevant experience in similar capacity.
At least 2 years of successful people management experience in managing Sales, Customer Service/Relations team.
Positive, detailed, results oriented and possess excellent leadership skill to be able to lead a team.
Mature, professional, confident, customer-oriented, passionate, sales driven and highly motivated with the ability to work in a fast paced environment.
Ability to prioritize and handle multiple tasks at any given time.
Team player with excellent interpersonal skills to interact with all levels of stakeholders which includes communicating with the top management.
Possesses excellent verbal and written English communication skills.
Require demonstrated skills in MS Office Programs (MS Word, MS Excel, MS Powerpoint).



Experience:
No experience required
Skills:
Finance, Excel, Accounts Receivable
ดูแลงานเกี่ยวกับ Incoming ลูกหนี้.
ดูแลและตรวจสอบ Bank Reconciliation Statement.
ติดต่อประสานงานกับผู้แทนขาย.
สามารถใช้ Excel และ SAP ได้.



Experience:
No experience required
Skills:
Able to work as a shift, English
หากผู้ใดที่มีใจรักงานบริการ ชอบงานที่ใช้ทักษะการสนทนาภาษาอังกฤษและมีทักษะดี ต้องการพัฒนาตนเองทางด้านภาษาอังกฤษและการแก้ไขปัญหาเฉพาะหน้า.
เจ้าหน้าที่การเงินผู้ป่วย" ไม่จำเป็นต้องเรียนจบทางด้านบริหารบัญชีและการเงินมาแต่อย่างใด ทางเรามีการฝึกอบรมที่ครอบคลุมถึงผู้ที่ไม่มีประสบการณ์ในการทำงานให้สามารถทำงานได้อย่างมืออาชีพ และนอกจากนั้นยังมีการพัฒนาทางสายงานอาชีพเป็นลำดับขั้น เพื่อก้าวสู่ระดับบริหารด้วยความมั่นคงอีกด้วย.
รับบริการชําระเงินสําหรับผู้ป่วย.
ตรวจสอบการรับเงิน ทอนเงิน ให้ถูกต้อง บันทึกยอดรายรับประจําวันให้ถูกต้อง.
นับ ตรวจสอบยอด รายรับประจําวันทั้งเงินสด บัตรเครดิต นําส่งรายได้เข้าบัญชีธนาคาร หรือตู้เซฟ.
ปริญญาตรีทุกสาขาวิชา.
มีมนุษยสัมพันธ์ดี และรักงานบริการ.
มีความอดทน และสามารถควบคุมอารมณ์ได้ดี.
มีความละเอียดรอบคอบ.
สามารถสื่อสารภาษาอังกฤษได้ดี.
ทำงานเป็นกะได้.
หากมีประสบการณ์ทำงานตรง หรืองานด้านบริการ จะได้รับการพิจารณาเป็นพิเศษ.



Experience:
3 years required
Skills:
Producing Reports, Good Communication Skills, Thai
ลักษณะงาน.
ประสานงานกับหน่วยงานต่าง ๆ ภายในและภายนอกองค์กรตามที่ได้รับมอบหมาย.
ดูแลและจัดการงานธุรการตามที่ได้รับมอบหมาย.
ออกใบสั่งซื้อ, เงินสดย่อย, รับวางบิล.
จัดทำรายงานสรุปยอดรายวัน รายสัปดาห์ รายเดือน คีย์ข้อมูลลงระบบ และงานอื่น ๆ ที่ได้รับมอบหมาย.



Experience:
2 years required
Skills:
Electronics, Electrical Engineering
ต้องได้รับหนังสือรับรองความรู้ความสามารถ ตามพระราชบัญญัติส่งเสริมการพัฒนาฝีมือแรงงาน (ฉบับที่ 2) พ.ศ.2557 หรือสมัครเข้าฝึกอบรม และมีลำดับรายชื่อเพื่อฝึกอบรมเป็นที่เรียบร้อยแล้ว.
ดูแลซ่อมแซม และบำรุงรักษางานระบบส่วนกลางของอาคาร.
ซ่อมแซมงานในห้องชุด.
ให้บริการลูกค้า และเจ้าของร่วม.
เพศชาย อายุ 21 ปีขึ้นไป.
สำเร็จการศึกษาระดับประกาศนียบัตรวิชาชีพ (ปวช.) ถึงปริญญาตรี สาขาวิศวกรรมไฟฟ้า และมีประสบการณ์ทางด้านการบริหารอาคารชุดอย่างน้อย 1 ปี.



Experience:
5 years required
Skills:
Management, Financial Analysis, Property Management / Development, English
Key Communication with hotels..
Driving hotel operation with International Hotel Operator.
Monitor Financial and Operational Performance..
Track Sales & Marketing Targets..
Asset Monitoring & Control Capital Expenditure..
Check Management Contract Compliance..
Optimize Investment Strategies..
Bachelor degree orhigher.
Background in Sales & Marketing, senior position for 5 stars hotel would be preferable.
Good English communication.

฿25,000 - ฿35,000, negotiable


Experience:
1 year required
Skills:
Digital Marketing, SEO, English
Salary:
฿25,000 - ฿35,000, negotiable
Combining two exciting worlds of Human Capital and People Development Industry together with Digital Media, Digital Media Market is responsible for deliberating planning and goal setting of digital campaign, developing brand awareness and online reputation, managing content, managing SEO and generating of inbound traffic, and cultivating business leads and sales.
Digital Media Marketer is a highly motivated, creative with experience and a passion for connecting with existing and future customers by developing a deep-sense of customer needs and how to meet their demands. As well as, Digital Media Marketer has a direct influence to build a company brand awareness by providing contents that valued by our audiences.
Digital Media Marketer duties include:
Manage, create and publish relevant, original, high-quality content.
Create a regular publishing schedule.
Plan and strategize digital media strategy and execution through an integration of various social media channels such as Facebook, LinkedIn, Twitter, and others.
Promote content, corporate events, and company products and services through social advertising.
Other duties include: brand development, identify target customers, set-clear objectives, visual design and web development strategy, content strategy, promotion strategy, engagement strategy, conversation strategy, and measure and analyze to establish ROI.
Bachelor or Master degree in business management, marketing management is preferred.
Hand-on, flexible, and able to keep up with the recent trend of professional business marketing practices and campaign.
Strong analytical skills, both quantitative and qualitative.
Good personal skills and confident when dealing with senior executive.
Excellent organizational, interpersonal, verbal and written communication skills.
Intellectual curiosity, seeking opportunities to develop new skills.
Flexibility, adaptability and the ability to work under tight deadlines, changing client needs in the small but fast moving organization.
Superior organizational skills and excellent attention to detail.



Experience:
1 year required
Skills:
Business Statistics / Analysis, Oracle, Microsoft SQL Server
Get requirement from users.
Responsible for analysis and design according to requirement.
Able to transform business requirement to a technical solution.
Control application development to SDLC and project responsibility.
Provide guidance and consultation to user.
Create a document to support the project (Functional specification, High-Level Design specification, and User Manual).
Bachelor's Degreein Computer Science, Computer Engineer, IT or related fields.
Experience inanalyst design and gathering requirement from users.
Having experience inResponsive Web Design and designing Native Mobile Application should be the advantage.
Have DBMS knowledge in OracleDB2 or SQL Server.
Self-motivated, smart working strong analytical & problem-solving skills.
Strong analytical skill, conceptual thinking, problem-solving, communication and interpersonal skill.



Experience:
4 years required
Skills:
Branding, Digital Marketing, Event Planning, English
Develop content strategy and plan for all communications under FA Thailand and Thai.
League including advertising, promotional activities and PR etc.
Work hand in hand with creative and digital agencies to bring to life communication strategy and plan.
Create and keep the team up to date on the yearly media plan Work closely with client service team to assist sponsors on planning and implementing IMC.
Oversee all communications are executed in accordance with the plan and objectives.
Work with FA Thailand, Thai league, sponsors and the marketing team to create stadium, pitch- side and all on-location visibility/activation inventory and to ensure all executions meet the requirements.
Create annual media budget and ensure all expenditures are respected and within the Authorized budget.
Assist the sales/client service team on the compilation of all on-ground activation reports to the sponsors.
Brand steward of all entities under FA Thailand, Thai League and sponsors.
Work together with the Business Development Manager to identify new value added Sponsorship assets.
Over 4-5 years of brand marketing/ activation or advertising agency experience.
Bachelor's degree or higher in any field.
Good command of English.
Strong computer skills: Microsoft Office- Word, Excel, PowerPoint.
Creative and inventive, with a great eye for detail and excellent foresight.
Good understanding of ATL, BTL and digital media.
Ability to deal with situations requiring the assessment of priorities under pressure.
Football enthusiast (optional).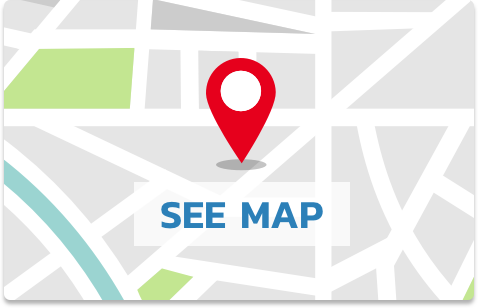 be>our>friend Co., Ltd.
19 อาคาร ทิปปี้คอร์ท ซ. สุขุมวิท 35 ถ. สุขุมวิท แขวง คลองตันเหนือ เขต วัฒนา กรุงเทพมหานคร 10110
Benefits
Accident Insurance
Five-day work week
Social Security
Gym membership
Health Insurance
Learning & Development Opportunities