Company overview
Industry:
Hotels / Hospitality
Website:
www.oriental-residence.com
Epitomising casual elegance and traditional luxury Oriental Residence Bangkok offers distinctive serviced residences in the city's most notable embassy and shopping district. Featuring 145 lavishly appointed suites ideal for extended stays, new French-inspired Savelberg Thailand restaurant, chic ... Read more
Why join us: Please see the available positions below.Read more
There are no jobs for this company. Below are the jobs that you might be interested in.
Upload your resume.
Get found by the Employers.



Experience:
1 year required
Skills:
Viral Marketing, High Responsibilities, Work Well Under Pressure
เพศหญิง อายุ 26 ปีขึ้นไป.
วุฒิการศึกษาปริญญาตรี ด้านการตลาดหรือสาขาที่เกี่ยวข้อง.
มีประสบการณ์ 1-3 ปีขึ้นไป (ด้าน Digital marketing).
เข้าใจการทำโฆษณาการลงแอด Facebook และ IG.
รู้จักติดตาม Trend เข้าใจ popular culture และสามารถนำสิ่งที่เป็นที่นิยม มาปรับใช้กับการตลาดได้.
วางแผนกลยุทธ์การตลาด เพื่อสร้างยอดขายให้เติบโตในทุกช่องทาง.
บริหารผลิตภัณฑ์ใหม่ ให้ตรงตามความต้องการของช่องทางขายและกลุ่มลูกค้า.
รู้จักการวัดผลกับเป้าหมายที่วางไว้ และทำตามเป้าหมายที่วางไว้อย่างเคร่งครัด รวมทั้งสามารถรับความกดดันจากเป้าหมายที่วางไว้ได้.
มีความรับผิดชอบสูง และเป็นคนรักความสำเร็จ.



Experience:
5 years required
We are looking for an experienced and qualified Head Chef to organize the kitchen's activities for our new standalone seafood restaurant located on Soi Thonglor. You will be the first in command in the facilities and will create and inspect dishes before they arrive at the customers ensuring high quality and contentment.
Control and direct the food preparation process and any other relative activities.
Construct menus with new or existing culinary creations ensuring the variety and quality of the servings.
Approve and "polish" dishes before they reach the customer.
Plan orders of equipment or ingredients according to identified shortages.
Arrange for repairs when necessary.
Remedy any problems or defects.
Be fully in charge of hiring, managing and training kitchen staff.
Oversee the work of subordinates.
Estimate staff's workload.
Comply with nutrition and sanitation regulations and safety standards.
Foster a climate of cooperation and respect between co-workers.
Degree in Culinary Science or related certificate.
Proven experience as head chef.
Exceptional proven ability of kitchen management.
Ability in dividing responsibilities and monitoring progress.
Outstanding communication and leadership skills.
Up-to-date with culinary trends and optimized kitchen processes.
Good understanding of useful computer programs (MS Office, restaurant management software, POS).
Credentials in health and safety training.



Experience:
3 years required
Skills:
Import / Export, Negotiation, English
Looking for meaningful work? Wanting to make a real difference? Here is your chance! We are looking for new team members at one of Thailand's leading social enterprises!.
Business Development/Export Manager - Grow our business through international partnerships, from distributors to impact-focused partners. Helps develop a world-class organic food brand that connects with health-conscious consumers all over the world, particularly in the US, Germany, UAE, New Zealand, Singapore, Malaysia, etc.
Work closely with customers and business partners from all over the world.
Manage export processes.
Digital marketing experience is a plus.
Highly driven and self-motivated, passionate about social business and in particular wanting to help create value for others.
Excellent listener and observant with willingness to learn from others.
Excellent in critical thinking and analytical skills.
Good interpersonal skills, humble, responsible and accountable.
Comfortable with details, able to prepare detailed documents and reports.
Excellent learning attitude and strong positive attitude.
Can use MS Word, Excel and Powerpoint.
Excellent command of English, any nationalities (including Thais) will be considered if qualified and we will take care of the work permit and visa if needed.
Can travel to and from MRT Huai Khwang conveniently (close to office).
Can travel internationally.



Experience:
5 years required
กำหนดนโยบาย บริหารงานและตรวจสอบการบริหารคลังสินค้า การกระจายสินค้าและการขนส่งเพื่อให้บริษัทบรรลุเป้าหมายทางธุรกิจ.
ประสานงานกับฝ่ายขาย ฝ่ายการตลาด และฝ่ายการผลิต เพื่อบริหารคลังสินค้าให้ได้ประสิทธิภาพ.
กำหนดนโยบาย และกฎข้อบังคับเกี่ยวกับสภาพแวดล้อมของการทำงานที่ปลอดภัย รวมทั้งตรวจสอบควบคุมการปฏิบัติให้เป็นไปตามระเบียบที่วางไว้.



Experience:
No experience required
Skills:
Electrical Engineering, English
Gulf Energy Development Public Company Limited.
Job Responsibilities.
Preparing, maintaining, analyzing, troubleshooting and calibrating of all equipment also control system as PLC, DCS, SCADA.
Controlling and reducing the maintenance costs in order to have production effectiveness within the specified limits.
Analyzing and solving machinery problems in normal and urgent situations/cases or on-call for continuous operation of machinery and electrical system.
Evaluating and presenting a monthly maintenance summary report for analysis and improvement about availability, reliability, performance and efficiency of machinery and instrument.
Monitoring the environmental system.
At least bachelor s degree in Control and Instrument Engineering.
Minimum 3 years experience in control and instrument maintenance(New graduated engineer who is a high-potential and seeking for job challenging is also welcome).
Experience in power plant would be an advantage.
Good command in English both of written and verbal.
Ability to work on call on weekends and holidays.
Goal - Oriented, Unity, Learning, Flexible.



Experience:
2 years required
Being a responsible to control the inventory and work out PR pickups withdrawal - the parcel to parcel inventory control.
Designing and implementation of inventory management system (physical count, barcode).
Controlling and monitoring materials, supplies and performing the inventory loan disbursement in the use and maintenance of equipment and required reporting.
Preventing loss tools and providing the replacement equipment when the damage or loss.
Managing the quality system and environment.
Managing and controlling the warehouse budget.
At least bachelor s degree in Industrial Engineering or related fields.
Minimum 3 years experience in material planning, warehouse or logistics management. (New graduated engineer who is a high-potential and seeking for job challenging is also welcome).
Experience in warehouse management system.
Experience in power plant would be advantage.
Good command in English both of written and verbal.
Goal - Oriented, Unity, Learning, Flexible.



Experience:
1 year required
Skills:
Good Communication Skills, Service-Minded, Multitasking, English, Thai
We are looking for energetic and reliable customer service and administrative officer. The applicant will be working in an international environment. The tasks are customer service oriented thus communication and managing skills are required. They also involve basic computer skills like MsOffice and the use of internet.
Provide class information and time table.
Plan and organize time table for teachers and students.
Coordinate with other functions.
Female with 22-25years of age.
Bachelors Degree.
Able to communicate well in English.
0-2 years of working experience.
Detail-oriented and good communication skills.
Able to write email correspondence.
Other language proficiencies are a plus.
Good computer skills.
MS Office Word, Excel, Google Drive, Sheet, and Doc.



Experience:
3 years required
Skills:
.NET, C#, Java, Javascript
Develop program with.NET or Java Technology.
Use OOP concepts and UML diagrams based on company standards.
Build and deploy application.
Work mostly independently within task guidelines established by management.
Perform work based on defined process and provide feedback on process improvements as appropriate.
Co-operate with team leader in estimation effort, developing plan/schedule and performing tasks according to the plan.
Bachelor degree in Computer Engineering, Computer Science, IT or related field.
Experience 3 years in programming with C#.Net or JAVA or JavaScript or HTML.
Excellent problem solving and analytical skill.
202 CDG House, Chongnonsee, Yannawa, Bangkok 10120 CDG GROUP (0) 2 678 0200 Ext.2875 (Tanitar).

฿18,000 - ฿35,000, negotiable


Experience:
No experience required
Skills:
Excel, Python, SQL
Salary:
฿18,000 - ฿35,000, negotiable
ถ้าคุณชอบการวิเคราะห์ สนุกในการนำเสนอข้อมูลด้วยวิธีใหม่ๆ ช่างสังเกต สนุกในการมองหาความแตกต่าง นี่คืองานของคุณ.
ประสานงาน รวบรวมข้อมูล วิเคราะห์ข้อมูลในการขายและการตลาด.
นำเสนอเพื่อสนับสนุนกิจกรรมให้ตรงตามความต้องการลูกค้า.
สามารถใช้ Excel, Phyton, SQL ได้เป็นอย่างดี.
มีประสบการณ์ตรงกับสายงานจะพิจารณาเป็นพิเศษ.



Experience:
2 years required
Skills:
Analytical Thinking, Fast Learner, Good Communication Skills, English
Key Responsibilities:
Analyze key cities metrics and derive key takeaways.
You will be expected to understand the scope of projects, meet the prescribed deadlines and achieve deliverables with a cadence of check-ins.
Be the POC for stakeholders, challenging yourself to solve the most complicated and interesting problems in a calm and structured manner.
Collaborate with cross commercial and operational teams for best practice and continuously tracking and improving cities performance.
Identify structural opportunities that contribute to success of the company.
Develop and implement a strategy that can contribute to the success of the projects, plus willing to get on the ground to drive the success of the project.
Create a system to evaluate the success of the project and share the results or findings.
Minimum 2 years of work experience in business or related field is mandatory.
Project management experiences in top firms or leading corporations.
Extremely proactive, self-starter mentality with strong organizational skills.
Excellent communication and interpersonal skills, with the ability to identify and provide comprehensive solutions for varying needs.
Ability to thrive under pressure in an unstructured, fast-paced environment.
Exceptional Analytical, problem-solving, Excel and data management skills.
Ability to develop strong relationships within the company and related stakeholders.
Good time management skills and ability to multitask.
See all reviews for this company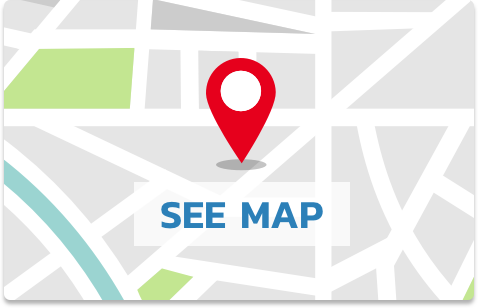 Oriental Residence Bangkok
110 Wireless Road Bangkok 10330