Company overview
Industry:
Property Consultancy
Website:
www.jll.co.th/thailand/en-gb
Jones Lang LaSalle is the world's leading real estate services and money management firm, operating across more than 100 markets around the globe. Our employees are our most valuable resource. We commit substantial resources to hire, support and train outstanding people, offering them ample opportun ... Read more
Why join us: A career at JLL puts you in the center of one of the largest, most sophisticated commercial real estate and investment management firms in the world. At Jones Lang LaSalle we invest in training and development programs that cultivate professionals who serve as trusted advisors to our clients. Thr ... Read more
There are no jobs for this company. Below are the jobs that you might be interested in.
Upload your resume.
Get found by the Employers.



Experience:
No experience required
UNIX.
Database: Oracle.
Setup, Implementation, Performance tuning and Maintenance System Software such as Operating system, Database server, the Application Server on UNIX and Window.
Ensures high availability and acceptable levels of performance of mission-critical host computer resources.
Creates and maintains appropriate system documentation.
Work closely with the team to ensure timely completion of client deliverables.
Bachelor's Degree in Computer Engineering or Computer Science.
Knowledge of System software installation, Performance Tuning, and Maintenance.
Knowledge of Operating System (UNIX, Linux, Windows Server, Server Virtualization Technology) and Networking.
Knowledge of Database: Oracle, DB2 or Microsoft SQL Server.
Strong analytical and problem-solving skills for evaluating various technical solutions.
High ability to learn new technology.



Experience:
No experience required
Skills:
Management, Market Research, English
สังกัดบริษัท ฟอร์เวิร์ด ซิสเต็ม จำกัด ดูรายละเอียดบริษัทได้ที่ http://www.forwardsystem.co.th.
ศึกษาตลาดและโอกาสในการทำธุรกิจของ CCTV ทั้งสินค้าของตัวเองและคู่แข่ง.
ทำ Price List.
สนับสนุนเซลส์ในการนำเสนอขายและปิดการขาย CCTV โดยการช่วยออกแบบและ comply specification และสนับสนุนข้อมูลต่างๆในการขาย.
วางแผนการตลาดผลิตภัณฑ์หรือกลุ่มผลิตภัณฑ์ที่ตัวเองรับผิดชอบ.
ตรวจสอบ inventory และสั่งสินค้าที่ตัวเองรับผิดชอบตามแผนการขาย.
จบการศึกษาระดับปริญญาตรีหรือสูงกว่า.
มีความรู้และประสบการณ์ขายและออกแบบระบบ CCTV Solution.
ถ้ามีความรู้และประสบการณ์ในระบบอื่นๆในอาคาร เช่นระบบ Access Control, Building Automation System (BAS), Fire Alarm จะพิจารณาเป็นพิเศษ.
เคยติดต่อประสานงานกับผู้รับเหมา บริษัทที่ปรึกษา บริษัทออกแบบ หรือผู้พัฒนาอสังหาริมทรัพย์.
สามารถสื่อสารด้วยภาษาอังกฤษได้.



Experience:
No experience required
Skills:
Project Management, Event Planning, English
Job Scope.
Stakeholder Engagement & ManagementinSport Marketing.
Monitoring, supervising and accountable for benefits management with respect to the agreement.
Coordinate about project sponsorship cooperation acquisition.
Supervise andresponsible for marketing management and manage the benefits and privilege of project supporters.
Budget and rights planning & management to achieve project objectives as planned.
Supervising and overall project & activities managementachieve the objectives in a timely manner and all the stated terms and conditions.
Required Qualifications:
Male or Female Age 30 above, Thai Nationality.
Have experience at least 3 years in Project Management /Event Marketing or Organizer field.
Able to work under pressure and to tight deadlines.
Ability to manage oneself, plus event team members.
Positive mind-set (Being both good team member and team leader).
Flexibility, ability to execute contingency plans.
Personal passion for delivering memorable events those promote Football lifestyles.
Excellent communication skills - English and Thai.
Have knowledge for Budget controlling.

฿37,280 - ฿49,700, negotiable, commission paid with salary


Experience:
2 years required
Skills:
Sales, Negotiation
Salary:
฿37,280 - ฿49,700, negotiable, commission paid with salary
We are seeking a dynamic and self-motivated Account Manager to join our team. This exciting opportunity offers the ability to maintain, develop relationships with key customers and manage the promotion and strategic sales. You will be responsible for discovering and pursuing new sales prospects and maintaining customer satisfaction.
Do you have a strong sales background and demonstrated sales success? If so, this may be the opportunity for you.
Require to use sales tools and marketing resources to research customer businesses, past customer contact and product specifics to identify subsidiary opportunities.
Develop complex sales strategies encompassing customers' supply chain and comprehensive pricing strategies that incorporate UPS's broad range of solutions.
Conducts face-to-face visits and sales calls to potential accounts to identify customer business needs, introduce additional products and services and to retain current business.
Responds to sales lead opportunities within assigned territory by positioning UPS products/services that is catered to support customer's business.
Manages existing accounts and responds to customers' queries, complaints and questions in a timely, accurate manner and to provide appropriate solutions.
Coordinate cross-functional support to further penetrate opportunities for assigned accounts.
Maintain up-to-date knowledge of UPS products and services and well aware of competitors' strategies and capabilities to position UPS product advantageously.
Review current contracts to ensure contractual compliance with stated terms and facilitate preparation of new contracts that meet customer's shipping needs.
Possess a Bachelor's Degree in Logistics and Transportations / Marketing / Business or equivalent.
Minimum 2 years of relevant experience in similar capacity or from service industry. Prior experience and knowledge in dealing with Small Package or Freight Forwarding (Air Freight/ Ocean Freight) products and services will be advantageous.
Require demonstrated skills in MS Office Programs (MS Word, MS Excel, MS Powerpoint).
Excellent interpersonal skills with the ability to communicate effectively and able to work well with people of all levels.
Customer oriented, passionate, sales drive and highly motivated with the ability to understand customers' perspective and think win-win.
Candidate must possess own vehicle and comfortable to travel within Thailand as and when required for on-site client visits.

฿40,000 - ฿50,000, commission paid with salary


Experience:
3 years required
Skills:
Sales, Market Analysis, English, Thai
Salary:
฿40,000 - ฿50,000, commission paid with salary
ADGES representsworld-class solutions that work effectively with Thai and Southeast Asia learner profile. We have a long-list of successful engagements that span across Asia Pacific region. Your search for world-class and professional Leadership & Team Development Trainer ends here.
The Leadership & Team Development Trainer will help drive company values and philosophy through training and content development activities that are strategically linked to the organization s mission and vision. The position works with the Talent Leadership team to identify and address employee and organizational development needs. The position is responsible for ensuring effective training programs are in place to enable the achievement of desired business results. Training programs focus on a variety of topics: including personality profile for individual and team, communication, coaching, and management/leadership skills. Conducts needs assessments, designs and develops training programs. Facilitates the delivery of both custom and corporate training programs. Measures the effectiveness of training to ensure a return on investment.
Essential Duties and Responsibilities:
Facilitating Leadership and Employee Development Programs.
Helps employees identify specific behaviors that will contribute to service excellence.
Coaches managers to enhance own performance and to improve the performance of employees.
Develops specific training programs to improve service performance.
Works with leadership team to determine development needs of managers.
Designs, develops and delivers a management development program to build effective management skills.
Drives brand values and philosophy in all training and development activities.
Content Development.
Assists in the all phases of the content development cycle, including needs analysis, planning, designing, developing, implementing, evaluating and editing.
Manage multiple program development projects simultaneously by prioritizing project deadlines. Tracks program development life cycles; ensures that any problems are addressed, escalated when needed, and resolved quickly.
Develops participant and instructor materials (course manuals, workbooks, handouts, job aids, etc).
Develops self-paced elearning, instructor-led training (both in-person and virtual classroom material).
Work with Training Team to review all curriculum components annually with subject matter experts based on evaluation/feedback.
Develop updated curriculum as required by results of annual review.
Works with team to monitor and evaluate training program, assess results, implement enhancements, and provide recommendations for training program effectiveness.
Managing and Administering Employee Training.
Promotes and informs employees about all training programs.
Uses effective training methods to ensure employees have a good understanding of competencies and can demonstrate the proper knowledge, skills and abilities.
Administers and delivers core training initiatives which include: our Core Competency Curriculum, Management/Leadership Skills, Myers Briggs, HBDI, and Customer Service Skills.
Makes any necessary adjustments to training methodology and/or re-trains as appropriate.
Ensures adult learning principles are incorporated into training programs.
Developing Training Program Plans.
Develop communication and roll out strategy plan for new talent development initiatives.
Partners with operational leaders to assess if employees demonstrate effective technical and leadership skills.
Evaluating Training Program Effectiveness.
Aligns current training and development programs to effectively impact key business indicators.
Ensures all training and development activities are strategically linked to the organization s mission and vision.
Measures transfer of learning from training courses back to the business.
Tracks key business indicators to determine the effectiveness of current training and development programs.
Required Qualifications/Skills:
Excellent facilitation skills.
Strong writing and editing skills.
Instruction Design experience.
Content/Curriculum Development.
Excellent organizational, operational and process/project management skills.
Strong communication and relationship management skills.
High Influencing and consulting skills.
A good understanding of the learning and development industry.
Ability to work flexible schedule to support delivery which may exceed the typical workday.
Travel 25-50% to other locations to support training needs at multiple locations.
Education/Certification/License:
Bachelor s Degree.
At least 5-7 years of related experience in talent development.
This job description has been written to include the general nature of work performed. It is not designed to contain a comprehensive detailed inventory of all duties, responsibilities and qualifications required of employees assigned to this job.



Experience:
1 year required
Skills:
Sales, Microsoft Office, English
รักษาฐานลูกค้าเก่า และขยายฐานลูกค้าใหม่.
จัดทำเอกสารงานขาย เช่น Packages, Quotation.
จัดทำ Weekly Report รายงานการเข้าพบลูกค้า.
จัดส่ง Report ใบมอนิเตอร์ให้กับลูกค้าที่ตนดูแล.
ประสานงานภายในองค์กร และประสานงานลูกค้าหลังการขาย.
เพศหญิง อายุ 24-28 ปี.
วุฒิการศึกษาปริญญาตรี สาขาการตลาด หรือสาขาอื่น ๆ ที่เกี่ยวข้อง.
มีประสบการณ์ในงานขายโฆษณาอย่างน้อย 1-2 ปี.
มีบุคลิกภาพดี มีมนุษย์สัมพันธ์ดี ชอบการเข้าสังคม และควบคุมอารมณ์ได้ดี.
มีทักษะด้านการสื่อสารดี มีความละเอียดรอบคอบ.
มีทักษะการใช้โปรแกรม MS Word,MS Excel, PowerPoint.
หากมีรถยนต์ส่วนตัวจะได้รับการพิจารณาเป็นพิเศษ.

฿25,000 - ฿30,000, negotiable


Experience:
No experience required
Skills:
Microsoft Office, Pleasant Personality, Creative Presentation, English
Salary:
฿25,000 - ฿30,000, negotiable
Provide full secretarial support to executive management.
Coordinate and participate meeting of Committees/Subcommittees, and provide meeting minutes.
Coordinate with internal Departments and external organizations, and follow up such progression.
Organize and update meeting calendar of the Executive.
Other tasks as assigned by Top Executives.
Bachelor Degree or Master Degree in B.A / humanities / English or others.
Pleasant personality, good interpersonal skill, and presentation skill.
Female / Age between 25-30 years.
Result-oriented, well-organized, and strong of documentation tasks.

฿45,000 - ฿60,000, negotiable


Experience:
5 years required
Skills:
Management, Business Statistics / Analysis, Sales, English
Salary:
฿45,000 - ฿60,000, negotiable
Type of Contract:Permanent
Location:Chiang Mai centre.
ABOUT THE DEPARTMENT/TEAM.
British Council Thailand is one of the biggest in the British Council s global network with thousands of adult and young learner students studying with us. Our main office is based in Siam Square, Bangkok with locations spread out across the Bangkok metropolitan area and around Chiang Mai. Our customers engage with us face-to-face, online, through email and via the phone. Our Sales & Customer Management team provides a high quality and efficient customer service experience to all new and existing customers across all British Council services.
WHAT YOU WILL BE DOING AND WHY.
Working with both our customers and with your internal colleagues at British Council, you will need:
To significantly increase sales and boost the growth of the Teaching Centre Business in Thailand.
To motivate and build a highly performing team and embed a results-orientated sales and customer management culture in the organisation.
To motivate the SCM team and to foster good team spirit, delivering a high quality, efficient and integrated customer service experience.
To oversee the daily operations of the branch. To ensure the Sales and Customer Management team of the Branch meets and exceeds the sales and service targets and KPIs.
To contribute to the formation of business strategy as a key member of the Teaching Centre Management Team;.
To work closely with Head of SCM to ensure the branch the post holder manages and other branches share the same best Practice and standards.
WHAT IS INTERESTING ABOUT IT.
You can take pride in the fact that you will be working as a part of worldwide leading organization in English learning field. You will also be able to join regular professional development, training and skills programmes to develop your experience and skills.
WHAT WE ARE LOOKING FOR.
You must have an undergraduate degree and a minimum of 5 years managerial experience in leading a B2C sales team, preferably in the education service industry. Customer management experience, including complaint handling is essential for this role. You should have excellent written and oral communication skills in English and be fluent in Thai.
Interested applicants should read through the Job Description and
apply online via:https://tinyurl.com/tha-nt-1847ex.
We do not accept application from quick Apply.
We offer an attractive benefits package.
Only short-listed candidates will be contacted.
Right to work in Thailand".
The British Council is committed to a policy of equal opportunities and welcomes applicants from all sections of the community.
The British Council is committed to the protection of all children and supports the principles of the UNCRC by taking all reasonable measures in our work to ensure a child safe environment. The British Council is committed to maintaining the confidentiality of personal information and undertakes not to divulge any of the applicants personal information to any third party without the prior consent of the applicant. Our privacy policy can be found at http://www.britishcouncil.org/home-privacy-policy.htm. .



Experience:
2 years required
Skills:
Sales, Good Communication Skills
ติดต่อเสนอขายผลิตภัณฑ์ปิโตรเลียม และผลิตภัณฑ์ของบางจากให้กับลูกค้าในตลาดอุตสาหกรรม.
ประสานหน่วยงานที่เกี่ยวข้องเพื่องานขายและเพิ่มการขาย.
วิเคราะห์ข้อมูลเพื่อพัฒนาตลาดในด้านต่างๆ.
วุฒิการศึกษาปริญญาตรี สาขาวิศวกรรม การตลาด บริหารธุรกิจ เศรษฐศาสตร์ หรือสาขาที่เกี่ยวข้อง.
สามารถขับถรถยนต์ได้และมีใบอนุญาตขับขี่รถยนต์ และสามารถเดินทางต่างจังหวัดได้.
มีประสบการณ์ด้านงานขาย 2 ปีขึ้นไป.
เอกสารประกอบการสมัคร.
รูปถ่ายขนาด 1 นิ้ว หรือ 2 นิ้วจำนวน 1 รูป.
สำเนาบัตรประจำตัวประชาชน.
สำเนาทะเบียนบ้าน.
สำเนาใบแสดงผลการศึกษา (Transcript).
สำเนาใบผ่านการเกณฑ์ทหาร (เพศชาย).
สำเนาหนังสือผ่านงาน (ถ้ามี).
สำเนาผลสอบ TOEIC (ถ้ามี).



Experience:
2 years required
Skills:
Accounts Payable, Accounts Receivable, Taxation, English
We are hiring Senior Accountant with at least 1-2 years working experience.
To mainly handle the accounting, AP, AR, amd taxation.
Handle to accounting monthly close.
Prepare, collate and translate accounts payable (AP) documentation including all payments to suppliers and staff.
Send out accounts receivable (AR) documentation including invoice and receipt.
Perform monthly calculation and prepare WHT, VAT, reconciliation.
Prepare tax return such as PND. 3, 53, 54, 36.
Financial Statement Closing Process will be great advantage but not necessary.
Manage all account reconciliations and resolve accounting discrepancies.
Other tasks as assigned.
Bachelor's Degree in Accounting.
At least 2 - 5 years working in Accounting or Audit firm.
Strong background in Accounting Standard, understand in all accounting process.
Proficiency in English communication is advantage.
See all reviews for this company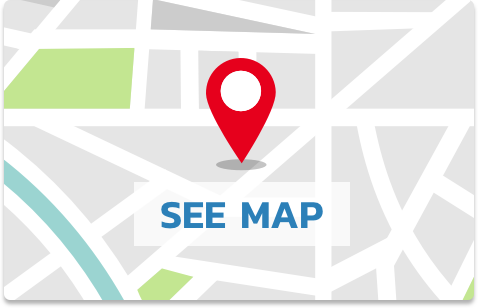 Jones Lang LaSalle Co., Ltd. (JLL)
เลขที่ 175 ชั้น 19 อาคารสาธรซิตี้ทาวเวอร์ ถนนสาทรใต้ เขตสาทร กรุงเทพมหานคร 10120
Benefits
Job training
Provident fund
Social Security
Health Insurance
Performance bonus
Five-day work week