Company overview
Industry:
Property Consultancy
Website:
www.jll.co.th/thailand/en-gb
Jones Lang LaSalle is the world's leading real estate services and money management firm, operating across more than 100 markets around the globe. Our employees are our most valuable resource. We commit substantial resources to hire, support and train outstanding people, offering them ample opportun ... Read more
Why join us: A career at JLL puts you in the center of one of the largest, most sophisticated commercial real estate and investment management firms in the world. At Jones Lang LaSalle we invest in training and development programs that cultivate professionals who serve as trusted advisors to our clients. Thr ... Read more
There are no jobs for this company. Below are the jobs that you might be interested in.
Upload your resume.
Get found by the Employers.



Experience:
3 years required
Skills:
Salesforce, English
Guide and support the Sales Operations team (including freelancers).
Research and Generate new leads using various methods (offline, online) and dispatch them to Sales Representatives.
Report analysis.
Business process improvement.
Handle inbound cases and coordinate with sales team.
Data management of Salesforce.
Identify gaps within the existing inventory.
Setup automated tracking and reporting to spot all the new trending restaurants from multiple sources (blogs, Instagram, restaurant discovery websites, etc.).
Bachelor s Degree in related field.
At least 3 years of experience with Salesforce.
Prior team management skill would be an advantage.
Independent and confident.
Data driven.
Time management and structured approach to work.
Thai Nationals only, with good command of the English language.
What we offer:
Work phone & laptop.
Unlimited foodpanda vouchers.
Flexible hours.
Types of leave: birthday, bereavement, personal, business, paternity, maternity.
Medical insurance and yearly health check.
Free gym membership.
eLearning platform.
Free massages, food and drinks every Friday.



Experience:
8 years required
Skills:
AutoCAD, Civil Engineering, Construction Monitoring, Cost Estimation, Budgeting, Negotiation, Property Management / Development
ลักษณะงาน.
รับผิดชอบการพัฒนาโครงการเชิงพาณิชยกรรมให้เป็นไปตามระยะเวลาที่กำหนด.
เพศชาย อายุไม่เกิน45ปี.
ปริญญาตรี-โท สาขาวิศวกรรมโยธา.
ประสบการณ์พัฒนาโครงการเชิงพาณิชยกรรม เช่น ศูนย์การค้า ศูนย์ประชุม อาคารขนาดใหญ่ หรืออาคารสำนักงาน อย่างน้อย8-10 ปี.



Experience:
No experience required
Develop Program, script or use audit tools (e.g IDEA) to retrieve information from the Bank System, EDW or Teradata Databased based on the criteria defined by supervisor to support operations of internal auditor.
Run Program/script to generate routine or ad-hoc reports to support operations of internal auditor.
Perform data integrity review as assign by supervisor.
Bachelor s Degree or higher in any relating to banking business.
3-5 years of total working experience MIS.
Computer literacy esp in SQL commands & IDEA scripting with complex conditions.
Ability to use and programming BI tools i.e.Power Query,Power BI,Tableau.
Good command of Thai and English.



Experience:
2 years required
Develop code, scripts, extracts and other artifacts required to solve complex technical issues.
Participate in system design reviews.
Responsible for creating system requirement documents, testing documents, user manuals and sign-off documents.
Act as a help desk, interact with users for troubleshooting, training, providing services as planned/ requested regarding to IT services provided.
Work either independently or with a group of highly skilled, support engineers/ developers to resolve customer and application issues.
Communicate current status of issues to developers, internal and external support teams as necessary, based on severity and impact of the issues.
Be proactive and inquisitive with a clear focus on problem solving.
Create ad-hoc reports/ queries by writing SQL, perform data upload/ download as assigned to support users.
Document findings, including new defects in software products and work with project team to create knowledge base articles.
Having to work on some weekends.
Male or female, age not over 27.
Degree in Computer Science, MIS, Engineering or equivalent.
Minimum 2 years of relevant IT Application support experience.
Have an experience in any RDBMS software.
Have an experience in ERP (especially in SAP ERP), CRM or Logistics software will be an advantage.
Work overtime and weekends will be required from time to time.
Effective communication and presentation skills.
Good command of spoken and written English.



Experience:
2 years required
Skills:
Analytical Thinking
Efficiently apply credit policy for review, consider, recommend, approve and/or decline SME-M Product Program applications and on a timely basis.
Check and review the completeness of SME-M Product Program application/Support documents.
Verify SME-M Product Program application and ensure compliance with bank's policy.
Approve credit line under lending of authority, decline, reject case or recommend the case for approval.
Protect the bank from potential loss by report abnormal case to superior.
Master's Degree in Finance, Economics or related fields.
At least 2 year of experience in SME credit analysis and Underwriting.
New graduates are also welcome.
Good communication skill, positive thinking and integrity.



Experience:
No experience required
KRUNGSRI DIGITAL & IT OPEN HOUSE 2019:
From Krungsri real practices & Career discovery.
วันเสาร์ที่ 14 กันยายน 2562 เวลา 10:00 - 15:00 น.
ณ อาคารกรุงศรี เพลินจิตทาวเวอร์ (BTS เพลินจิต).
งานนี้กรุงศรีจะมาเล่าประสบการณ์ในการสร้างนวัตกรรมต่างๆ จาก "ความล้มเหลว" สู่ "นวัตกรรมใหม่ๆ" นอกจากนี้เป็นโอกาสที่ดีที่คุณจะได้พบ พูดคุยแลกเปลี่ยนความรู้ ความคิดเห็น พร้อมอัพเดทนวัตกรรมใหม่ๆ จาก IT Executive และ Tech Experts จากเครือกรุงศรีของเรา.
พิเศษ!! สำหรับงานนี้ สำหรับผู้ที่สนใจเข้าร่วมงานสาย IT / Digital กับเครือกรุงศรีสามารถสมัครและสัมภาษณ์กับ Tech Team และ HR Specialist ได้ภายในงาน.
กำหนดการ:
09:30 - 13:00 Krungsri Real Practices & Innovation Showcases.
13:00 - 14:00 รับประทานอาหารกลางวัน และพูดคุย แลกเปลี่ยนมุมมอง
กับ Tech Experts ในเครือกรุงศรี.
14:00 - 17:00 Krungsri Career Discovery
(สัมภาษณ์ และให้คำปรึกษางานด้าน Tech & IT ในเครือกรุงศรี).
งานนี้เหมาะสำหรับ:
ผู้ที่มีประสบการณ์ทำงาน 0-3 ปี ด้าน Digital หรือ IT.
คณาจารย์ นิสิต นักศึกษา สาขาวิชาด้าน คอมพิวเตอร์ เทคโนโลยีสารสนเทศวิศวกรรมศาสตร์ สถิติ บริหารธุรกิจ สารสนเทศศาสตร์ หรือสาขาที่เกี่ยวข้อง.
ผู้ที่มีความสนใจและคลั่งไคล้ใน Financial Technology, Future Banking หรือนวัตกรรมใหม่ๆ.
ผู้สนใจร่วมงานในด้าน Digital & Tech กับเครือกรุงศรี.
วิธีการลงทะเบียน:
ผู้สนใจสามารถลงทะเบียนเข้าร่วมได้ที่ https://www.krungsri.com/bank/th/Form/krungsri-digital-it-open-house.html.
ไม่มีค่าใช้จ่ายในการเข้าร่วมงาน.
หมายเหตุ:
เนื่องจากที่นั่งมีจำนวนจำกัด ผู้ลงทะเบียนจะได้รับ Email เพื่อยืนยันการเข้าร่วมงานภายในวันพุธที่ 11 กันยายน 2562.
สอบถามข้อมูลเพิ่มเติม: Krungsri Recruitment Center.
โทรศัพท์: 0-2296-2000 ต่อ 02-296-2839 หรือต่อ 02-296-5631.
Email: [email protected]



Experience:
5 years required
Skills:
Network Infrastructure, Network Administration, English
Research, design and develop new products/ services and technical architectures for service delivery.
Reconfigure existing computer systems to meet with the business requirements.
Oversee active directory service, messaging system, network security and firewall.
Troubleshoot any system issues that arise, keep records and reports of networking issues and their solutions, and escalate if needed.
Help manage projects and resources to implement new systems and services.
Oversee any changes to the computer system.
Coordinate maintenance activities and customer service operations.
Serve as trusted technical expert and coach and mentor junior team members.
Generally, work in an office and may be required to travel to other office locations, both in Bangkok and up-country.
Participate in on-call rotation.
Having to work on some weekends.
Male age between 30-38 years.
Bachelor or higher in Computer Engineer, Computer Science, or IT related fields.
Have a deep understanding of OS, networking technology, and backup system such as Windows server, Linux, VMware, WAN, LAN, Wi-Fi, and tunneling, as well as common software, such as Microsoft Office.
Have knowledge of MS SQL and IIS will be an advantage.
Effective communication and presentation skills.
Good command of spoken and written English.

Pathum Wan, Bangkok,
Legal
Legal


Experience:
3 years required
Skills:
Good Communication Skills, High Responsibilities, Work Well Under Pressure, Negotiation
ติดต่อประสานงานราชการและงานสาธารณูปโภคของโครงการบ้าน (ต่างจังหวัด).
สนับสนุนงานจัดสรรที่ดิน และงานอื่นๆตามที่ได้รับมอบหมาย.
ชายหรือหญิง อายุไม่เกิน 35 ปี.
ปริญญาตรี สาขานิติศาสตร์ หรือที่เกี่ยวข้อง.
มีประสบการณ์ทำงานด้านงานประสานงานราชการและงานสาธารณูปโภค 3 ปี ขึ้นไป หากมีประสบการณ์ด้านงานจัดสรรที่ดินด้วยจะพิจารณาเป็นพิเศษ.
บุคลิกภาพดี มนุษยสัมพันธ์ดี มีทักษะการเจรจาต่อรองและการโน้มน้าวผู้อื่น.
สามารถเดินทางต่างจังหวัดได้ทั่วประเทศ.



Experience:
1 year required
Skills:
Civil Engineering, AutoCAD, Cost Estimation
Site Engineer (Civil Engineer) มีหน้าที่หลักในการดูแลและควบคุมงานก่อสร้างให้ได้คุณภาพ ตามแบบก่อสร้างและระยะเวลาที่กำหนด.
พื้นที่โครงการที่เปิดรับ: จรัญฯ/รามอินทรา/สวนหลวง/พุทธมณฑล.
ตรวจสอบและแก้ไขแบบก่อสร้าง ในส่วนโครงสร้างและงานตกแต่งในส่วนที่ไม่ถูกต้อง.
ควบคุมดูแลการเบิก-จ่าย, การใช้วัสดุก่อสร้างของผู้รับเหมา และดูแลค่าแรงของผู้รับเหมาตามงวด.
ดูแลลูกค้าเพื่อตรวจรับบ้าน และแก้ไขงานที่ลูกค้าแจ้งซ่อมก่อนโอนกรรมสิทธิ์.
งานอื่น ๆ ตามที่ได้รับมอบหมาย.
ปริญญาตรี สาขาวิศวกรรมโยธา.
อายุไม่เกิน 33 ปี.
มีความรู้พื้นฐานด้านการก่อสร้าง, หลักวิศวกรรมพื้นฐาน, การบริหารและจัดการงานก่อสร้าง.
มีใบ กว.
หากมีประสบการณ์การควบคุมงานก่อสร้างบ้านเดี่ยวหรือทาวน์โฮมมาก่อนจะพิจารณาเป็นพิเศษ.



Experience:
3 years required
วางแผนและเขียน Content ในแต่ละสัปดาห์ให้สอดคล้องตรงกับกลุ่มเป้าหมาย และอัพเดท Content ใหม่ๆ อยู่เสมอ.
เขียนข่าว เขียนบทความ แปลข่าวและบทความต่างประเทศเป็นภาษาไทยได้ดี.
ลงพื้นที่สัมภาษณ์แหล่งข่าว และถ่ายรูปประกอบเนื้อหา เพื่อนำมาเรียบเรียง และนำเสนอบนสื่อออนไลน์ รายงานข่าวจากหมายงานต่างๆ ของเพจช้างศึก เพื่อรายงานข่าวความเคลื่อนไหวที่น่าสนใจให้กับผู้อ่านได้รับทราบ.
จัดทำสกู๊ปพิเศษ คอลัมน์ ตามที่ได้รับมอบหมายงาน เน้นไปทางด้านกีฬาฟุตบอลทีมชาติไทย อาทิ การแข่งขันฟุตบอลในประเทศไทย, ฟุตบอลระดับเยาวชน และสมาคมฯ เพื่อนำมาเล่าเรื่องราวเป็นบทความพิเศษให้กับผู้อ่านได้เข้าใจอย่างถ่องแท้ มากกว่าการรายงานข่าวแบบปกติ.
ตรวจสอบข้อความ artwork สื่อ และ keyword ต่างๆ ให้ถูกต้องและตรงตามจุดประสงค์ ก่อนที่จะออกไปสู่ภายนอก.
ติดตามผลตอบรับของ Content จากกลุ่มเป้าหมาย และตอบ comment.
วิเคราะห์ข้อมูลเพื่อพัฒนาและวางแผนสำหรับแนวทางการเขียน Content ต่อๆ ไป.
เพศชาย/หญิง อายุไม่เกิน 35 ปี.
จบการศึกษาระดับปริญญาตรี/โท คณะนิเทศศาสตร์, ศิลปศาสตร์ สาขาเทคโนโลยีทางการศึกษา, นิเทศศาสตร์, วารสารศาสตร์ หรือสาขาที่เกี่ยวข้อง.
มีความสนใจ ชื่นชอบและมีใจรักในกีฬาฟุตบอลและติดตามข่าวสารต่างๆ สม่ำเสมอ.
มีทักษะด้านการเขียนถ่ายทอดและการสื่อสารที่ดีเยี่ยม สามารถเขียนหรืออธิบายเรื่องยาก ให้เข้าใจง่าย.
มีความคิดสร้างสรรค์ ทันกระแสโลก ช่างสังเกต ใส่ใจในรายละเอียด.
มีความสนใจและชื่นชอบ Social Media.
สามารถทำงานเป็นทีม พร้อมเรียนรู้สิ่งใหม่ๆ และบริหารเวลาได้เป็นอย่างดี.
สามารถติดตาม Trend และสามารถนำสิ่งที่เป็นที่นิยม มาปรับใช้กับการตลาดได้.
หากมีประสบการณ์ด้านการเขียนบทความ, copy writing, หรือการเขียนเพื่อ SEO จะได้รับการพิจารณาเป็นพิเศษ.
มีความรับผิดชอบสูง มีมนุษย์สัมพันธ์ดี มีความอดทน กระตือรือร้น ขยัน สามารถทำงานตามเป้าที่ตั้งไว้ได้.
See all reviews for this company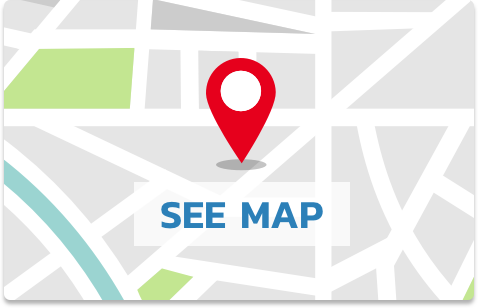 Jones Lang LaSalle Co., Ltd. (JLL)
เลขที่ 175 ชั้น 19 อาคารสาธรซิตี้ทาวเวอร์ ถนนสาทรใต้ เขตสาทร กรุงเทพมหานคร 10120
Benefits
Job training
Provident fund
Social Security
Health Insurance
Performance bonus
Five-day work week