Company overview
Industry:
Telecommunication
Advanced Info Services Plc. (AIS) is the leading mobile operator in Thailand. Our core businesses include domestic mobile services, international direct dialing (IDD) services, and international roaming services. In 2013, we registered more than 41 million subscribers and generated 52% of market sha ... Read more
Why join us: AIS ดูแลพนักงานแบบคนในครอบครัว บริษัทฯ จึงมีนโยบายดูแลพนักงานทั้งด้านสุขภาพครอบครัวและสังคม เพื่อให้พนักงาน สามารถปฏิบัติงานได้อย่างมีประสิทธิภาพ มีความสุขในชีวิตการทำงานและครอบครัว ในโลกธุรกิจที่สภาพการแข่งขันทวีความรุนแรงมากขึ้นเรื่อยๆ AIS ตระหนักดีว่า "บุคลากรคือกำลังสำคัญ" ที่จะนำพาให้บริษั ... Read more
There are no jobs for this company. Below are the jobs that you might be interested in.
Upload your resume.
Get found by the Employers.



Experience:
1 year required
Skills:
Service-Minded, Good Communication Skills, Teamwork, English
Ensure the highest possible quality of customer service for customers.
Deliberate with customers or supervising personnel in order to address questions, problems.
Ensure that processes are followed and bring in new ideas for improvement.
Constantly work towards improving customer experience.
Handle customers and vendors requests, as well as external communication with them.
Manage service enquiries and disputes arising from our clients;.
Maintain good relationships and community building efforts with taxi drivers and passengers;.
Perform administrative tasks as assigned.
Bachelor degree or higher.
Prior experience in sales & customer service.
highly driven and independent mindset.
Good interpersonal skills.
Good Team-player.
Sense of urgency, high adaptability to fit with a very dynamic working environment.



Experience:
No experience required
Skills:
Good Communication Skills, Problem Solving, Work Well Under Pressure, English
KeyAccountability.
Manage and oversee maintenance of office space and facilities, equipment and suppliers, renovation and furniture with effective utilization of resources.
Procure, utilize and dispose company asset in a cost effective manner in compliance with the company policies and procedures.
Coordinate with building management team, office maid and office clerk to ensure smooth running of the business operation.
Coordinate with mobile service provider to open international roaming and find suitable package for management team.
Manage office access control system.
Bachelor s degree in any fields.
Good communications skill in Thai and English. TOEIC score should not be less than 650.
Good in Microsoft Office Programs i.e. Outlook, PowerPoint, Word and knowledge in Photoshop / Illustrator is a plus.
Previous admin/ procurement experience is an advantage.
Ability to work collaboratively across functions, but also to work independently.
Excellent service mind, high responsibility, attention to details, highly organized with good planning skill, flexible and adaptive, ability to work under pressure and tight timeline in order to deliver work within set timeline, and eager to learn new tools/programs.



Experience:
3 years required
Skills:
.NET, C#, Java, Javascript
202 CDG House, Chongnonsee, Yannawa, Bangkok 10120 CDG GROUP (0) 2 678 0200 Ext.2875 (Tanitar).
Develop program with.NET or Java Technology.
Use OOP concepts and UML diagrams based on company standards.
Build and deploy application.
Work mostly independently within task guidelines established by management.
Perform work based on defined process and provide feedback on process improvements as appropriate.
Co-operate with team leader in estimation effort, developing plan/schedule and performing tasks according to the plan.
Bachelor degree in Computer Engineering, Computer Science, IT or related field.
Experience 3 years in programming with C#.Net or JAVA or JavaScript or HTML.
Excellent problem solving and analytical skill.



Experience:
No experience required
Skills:
Business Statistics / Analysis, Market Analysis
อายุระหว่าง 28- 35ปี.
ปริญญาตรีขึ้นไป สาขาการตลาด, บริหารธุรกิจ หรือที่เกี่ยวข้อง.
มีประสบการณ์ทำ Feasibility Study และวิเคราะห์ระบบ อย่างน้อย 5ปี.
สามารถทำงานนอกเวลา/วันหยุด และสามารถเดินทางต่างจังหวัดได้.
สามารถวิเคราะห์ ดำเนินงาน Project Return Master Project และราคาขายได้.

฿20,000 - ฿40,000, negotiable


Experience:
No experience required
Skills:
Adobe Illustrator, Adobe Photoshop, Photo Editing, Product Design, Adobe InDesign, Creative Presentation, Facebook Marketing, Email Marketing / Newsletters, Sketch
Salary:
฿20,000 - ฿40,000, negotiable
ออกแบบและ สร้างสรรค์ งานด้านกราฟฟิคดีไซน์ สำหรับ Website และ Application MEB E-book, Readiwrite เช่น Banner, GAG สำหรับลง Facebook, ภาพสวยๆใน IG และ Twitter.
ทำงานร่วมกับ Marketing เพื่อสร้างสรรค์ Graphic Design ในการออก Campaign, Promotion และ Event ต่างๆ ทั้งด้าน Offline และ Online.
ใช้โปรแกรม Illustrator, Photoshop ได้เป็นอย่างดี.
ทำงานร่วมกับทีม Design ในโปรเจคต่างๆ.
คิด และสร้างสรรค์งานต่าง ๆ ในบริษัท เช่น สื่อสิ่งพิมพ์ และมัลติมีเดีย.
ออกแบบสื่อสิ่งพิมพ์ เช่น โบชัวร์, แผ่นพับ, Roll Up, Standee และสื่อสิ่งพิมพ์อื่นๆ.
จัดวาง Art work, Retouch.
มีความรับผิดชอบสูง ทำงานเร็วได้ทันตามกำหนดเวลา และทำงานเป็นทีมได้ดี.
สามารถสร้างสรรค์และคิดคอนเซ็ปของงานออกแบบได้.
ใช้โปรแกรม Photoshop และ Illustrator ได้เป็นอย่างดี.
มีความรู้ความสามารถในการสร้างสรรค์งานได้.
มีประสบการณ์ทำงาน Graphic หรือ ปกหนังสือจะได้รับการพิจารณาเป็นพิเศษ.
หากมีความชอบอ่านหนังสือ/นิยาย รู้จักแวดวงหนังสือดี จะได้รับพิจารณาเป็นพิเศษ.
กรุณาแนบ Portfolio เพื่อแสดงผลงานของท่าน*****.



Experience:
1 year required
Skills:
Excel, Data Entry, English
Ensure strong database management aligned with company standards.
Ensure development and review of sales budget and forecasts.
Ensure monthly sales and meeting reporting.
Assists in the development of sales quotas and forecasts for the sales team.
Collect, analyze, evaluate and report data in order to increase sales efficiency and/or identify sales opportunities by providing pertinent figures.
Creating impactful presentations that communicate/provide analytical findings in an intuitive manner, provide recommandations supported in facts.
Handling documents of quotation, invoice, and others as well as responding to phone calls and emails regarding products and customers.
Checking prices and contracts are up to date.
Supporting the sales force with general operations to help reach the team's objectives.
Liaise with the relevant department to ensure timely deliveries.
Contacting clients to obtain missing information or answer queries.
Stay up-to-date with new products and features.
Female, Age not over 35years old.
At least 2-3 years working experience in Sales support or Sales coordinate.
Good command of English (Conversational speaking level and write correctly ).
Bachelor s Degree in any field.
Computer skill in Microsoft (Excel, Word).



Experience:
No experience required
Skills:
Good Communication Skills, Microsoft Office
ช่วยประสานงานติดตาม เจ้าหน้าที่ส่งรายงานรูปถ่ายสื่อ Digital และ ป้าย Static ทั้งหมด.
กำกับดูแลป้ายทั้งหมด ได้แก่ ประเภทของป้าย ขนาดป้าย วัสดุที่พิมพ์ป้าย เป็นต้น.
กำกับ ดูแลส่วนอุปกรณ์ต่างๆของผลิตภัณท์.
ประสานงานเจ้าหน้าที่สนมบินในการเข้าพื้นที่ติดตั้งป้าย และซ่อมบำรุง.
คามรูปถ่ายงานติดตั้งป้าย (Installation Report).
ประสานงาน Supplier ของส่วนงาน Digital.
ลงหน้างาน ควบคุม ดูแลงานผลิต และ งาน Maintenance ทั้ง Digital.
ดูแลงานจัดทำรายงานเพื่อส่งลูกค้า.
ช่วยเหลือและแก้ไขปัญหาการใช้คอมพิวเตอร์ให้กับออฟฟิศ.
มีความรู้และเทคนิค การใช้ Computer และ อุปกรณ์ Computer.
มีความรู้และเทคนิค การใช้อุปกรณ์อิเล็กทรอนิคต่างๆ.
มี Skiils: Microsoft Office ต่างๆ.
มีความขยัน อดทน เรียนรู้ไว ละเอียด รอบคอบ.
มีความรับผิดชอบในงาน.
มีทัศนคติที่ดี.
เพศชายมีอายุระหว่าง 23- 30 ปี.

฿37,280 - ฿49,700, negotiable, commission paid with salary


Experience:
1 year required
Skills:
Sales, Negotiation
Salary:
฿37,280 - ฿49,700, negotiable, commission paid with salary
Summary.
We are seeking a dynamic and self-motivated Business Development Executive to join our team. This exciting opportunity offers the ability to maintain, develop relationships with key customers and manage the promotion and strategic sales. You will be responsible for discovering and pursuing new sales prospects and maintaining customer satisfaction..
Do you have a strong sales background and demonstrated sales success? If so, this may be the opportunity for you..
Require to use sales tools and marketing resources to research customer businesses, past customer contact and product specifics to identify subsidiary opportunities.
Develop complex sales strategies encompassing customers supply chain and comprehensive pricing strategies that incorporate UPS s broad range of solutions.
Conducts face-to-face visits and sales calls to potential accounts to identify customer business needs, introduce additional products and services and to retain current business.
Responds to sales lead opportunities within assigned territory by positioning UPS products/services that is catered to support customer s business.
Manages existing accounts and responds to customers queries, complaints and questions in a timely, accurate manner and to provide appropriate solutions.
Coordinate cross-functional support to further penetrate opportunities for assigned accounts.
Maintain up-to-date knowledge of UPS products and services and well aware of competitors strategies and capabilities to position UPS product advantageously.
Review current contracts to ensure contractual compliance with stated terms and facilitate preparation of new contracts that meet customer s shipping needs.
Possess a Bachelor s Degree in Logistics and Transportations / Marketing / Business Administration or equivalent.
Minimum 1 year of relevant experience in similar capacity from Logistics industry. Prior experience and knowledge in dealing with Small Package or Freight Forwarding (Air Freight/Ocean Freight) products and services will be advantageous.
Require demonstrated skills in MS Office Programs (MS Word, MS Excel, MS Powerpoint).
Excellent interpersonal skills with the ability to communicate effectively and able to work well with people of all levels.
Customer oriented, passionate, sales drive and highly motivated with the ability to understand customers perspective and think win-win.
Candidate must possess own vehicle and comfortable to travel within Thailand as and when required for on-site client visits.



Experience:
No experience required
Skills:
Ability to travel upcountry, Purchasing, Industrial Engineering, English
Responding and reporting all the purchasing processes as a monitor the scope of works in each PR, set-up bid tabulation and price comparison and created PO, for providing materials & services.
Preparing the documentation as concerned and approval /order in Maximo system.
Sending invoices for accounts payable.
At least bachelor s degree in Engineering, Business Administration or related fields.
Minimum 3 years experience in administrative fields such as purchasing and sourcing, inventory purchasing or inventory control.
Working independently and being a self- motivated person.
Positive thinking, being a result-oriented and having a commitment to deadline.
Good command of English and computer literacy.
Goal - Oriented, Unity, Learning, Flexible.

฿25,000 - ฿35,000, commission paid with salary


Experience:
No experience required
Skills:
Sales, Market Analysis
Salary:
฿25,000 - ฿35,000, commission paid with salary
ADGES' human capital consultants help clients, including top-level executives, board members, and HR professionals, optimize business performance by addressing their human capital issues. Specifically, consultants and analysts help clients manage, reward and engage talent to drive business performance. ADGES' ability to compete is driven from powerful tools, intellectual capital, high quality of work, leveraged resources and top talent.
Sales manager is involved in developing marketing campaigns to promote ADGES' products, services or ideas. The role includes planning, advertising, public relations, organizing events, product development, distribution, sponsorship, and research.
Generate sales based on agreed KPI.
Understand ADGES' products and unique selling points.
Align ADGES' products with potential clients.
Present ADGES' products by own self and able to demonstrate the selling points to align with customers demands.
Work collaboratively with the clients to come up with the proposal that captured customers demands with ADGES' service.
Follow up with the clients and turn proposal to businesses.
Make sure all required financial documents have complied with the client's requirements as well as ADGES' requirements.
Marketing Function:
Liaising and networking with stakeholders including customers, colleagues, suppliers and partner organizations;.
Communicating with CEOs, HR executives, and managing customer relationships;.
Maintaining and updating customer databases;.
Organizing and attending events such as conferences, seminars, receptions, and exhibitions;.
Conducting market research such as customer questionnaires and focus groups;.
Contributing to, and developing, marketing plans and strategies;.
Evaluating marketing campaigns;.
Monitoring competitor activity;.
Master degree in business management, marketing management is preferred.
Hand-on, flexible, and able to keep up with the recent trend of professional business marketing practices and campaign.
Strong analytical skills, both quantitative and qualitative.
Good personal skills and confident when dealing with a senior executive.
Excellent organizational, interpersonal, verbal and written communication skills.
Intellectual curiosity, seeking opportunities to develop new skills.
Flexibility, adaptability and the ability to work under tight deadlines, changing client needs in the small but fast-moving organization.
Superior organizational skills and excellent attention to detail.
Mature and self-motivator.
Team players.
Hand on but still keep a big picture in-mind.
See all reviews for this company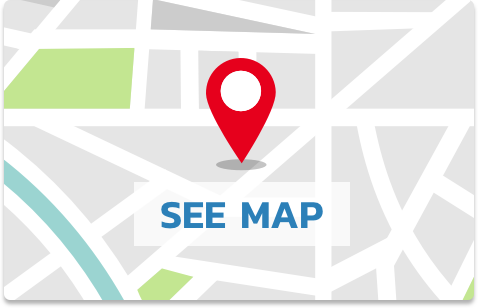 ADVANCED INFO SERVICE PLC.
414 INTOUCH Tower (Shinawatra Tower 1 เดิม) , 12th Floor, Phaholyothin Road, Phayathai, Bangkok
Benefits
Dental Insurance
Life Insurance
Health Insurance
Transport Allowance
Travel Allowance