Company overview
Website:
www.manulife.co.th
Manulife Financial is a leading Canada-based financial services group with principal operations in Asia, Canada and the United States. In 2012, we celebrate 125 years of providing clients strong, reliable, trustworthy and forward-thinking solutions for their most significant financial decisions. Our ... Read more
Why join us: Moving Forward with Manulife Insurance (Thailand) Public Company Limited: Welcome to be part of Manulife professional team! We realize that career planning is as important to our employees as financial planning is to our customers. Vision and professionalism help Manulife build on its reputation ... Read more
There are no jobs for this company. Below are the jobs that you might be interested in.
Upload your resume.
Get found by the Employers.



Experience:
5 years required
Skills:
Database Development, Software Development
Your job.
Manage IT projects, from design, development to deployment and follow up on effectiveness of deployed IT Services.
Act as liaison between internal users, developers and/ or external Implementers.
Develop system requirements, project plans, and all related documents (including system requirement documents, functional specification documents, data dictionary, testing documents, user manuals and sign-off documents) of IT projects under his or her responsibility.
Review and analyze an organization's business processes and users' needs to identify opportunities for process improvement.
Manage and control user expectation and project/ task scope.
Map, configure, test and deploy IT solutions as assigned.
Provide proactive support for deployed solutions.
Develop and/ or deploy templates, forms, and reports with integration to use in each project.
Having to work on some weekends.
Your qualifications.
Male/ female, age between 32-38 years.
Bachelor or higher in MIS, Computer Science or IT related fields.
A deep understanding of database design and data modeling principals.
Strong demonstrated experience with at least one relational database system (Oracle, MS SQL, MySQL, PostgreSQL) with good knowledge of SQL.
Strong demonstrated experience in developing software products in a disciplined team and within disciplined software development approaches, including test-driven development, re-factoring, and object-oriented analysis/design.
Minimum of 5 years of practical experience working in the deployment of core business applications, ex. HR, ERP or CRM.
Ability to multi-task and work independently in a fast-paced environment.
Be able to apply Quality Assurance concept.
Strong problem-solving skills with the ability to balance solutions with time, cost and human factors.
Excellent in communication and presentation skills.
Good command of spoken and written English.
If it sounds like you, don't hesitateto apply!.



Experience:
3 years required
Skills:
Corporate Law, Compliance, English
We are looking for a new in-house legal counsel to support on various legal topics.
Providing counsel in a variety of legal topics such as labor law, company, VAT and tax.
Regularly monitoring governance compliance.
Evaluating risk factors regarding business decisions and operations and acting as in-house legal counsel.
Communicating and dealing with government officers.
Handling registrations of new license, incorporating changes and preparing reports as required.
Preparing, drafting and reviewing agreements and legal documents in both Thai and English to ensure its legal and corporate governance compliance.
Handling corporate legal matters.
Translating legal document both in Thai and English.
Bachelor's degree in Law.
Thai nationality only, with 3-5 years' experience in Corporate Law.
Law firm experience will be considered an advantage.
Excellent knowledge and understanding of corporate law and procedures.
Fluent in English (both verbal and written communication).



Experience:
2 years required
Develop code, scripts, extracts and other artifacts required to solve complex technical issues.
Participate in system design reviews.
Responsible for creating system requirement documents, testing documents, user manuals and sign-off documents.
Act as a help desk, interact with users for troubleshooting, training, providing services as planned/ requested regarding to IT services provided.
Work either independently or with a group of highly skilled, support engineers/ developers to resolve customer and application issues.
Communicate current status of issues to developers, internal and external support teams as necessary, based on severity and impact of the issues.
Be proactive and inquisitive with a clear focus on problem solving.
Create ad-hoc reports/ queries by writing SQL, perform data upload/ download as assigned to support users.
Document findings, including new defects in software products and work with project team to create knowledge base articles.
Having to work on some weekends.
Male or female, age not over 27.
Degree in Computer Science, MIS, Engineering or equivalent.
Minimum 2 years of relevant IT Application support experience.
Have an experience in any RDBMS software.
Have an experience in ERP (especially in SAP ERP), CRM or Logistics software will be an advantage.
Work overtime and weekends will be required from time to time.
Effective communication and presentation skills.
Good command of spoken and written English.



Experience:
3 years required
Skills:
Management, Service-Minded, English, Thai
Our Customer Service department at Booking.com employs over 7,000 people, speaking 42 languages, across 13 countries worldwide. We're looking for enthusiastic people managers who pair great leadership skills with management experience in a customer service or contact centre environment to join our growing team in our colourful Customer Service offices in Bangkok, Thailand.
As a Team Leader in Booking.com Customer Service, you'll empower your people to develop their customer service skills and progress in their chosen career path. This unique position is a great opportunity for an energetic and inspirational people manager to effectively lead, motivate and develop a team of around 15 talented multilingual Customer Service professionals.
Exercising excellent leadership and communication skills, you'll develop and coach an international team in an environment that embraces change, cultivates service excellence, productivity, teamwork and high self-esteem. In return, we'll offer you a competitive compensation package and an environment in which you can do your best work.
The offer:
Annual leave entitlement.
Quarterly bonus plan.
Work schedule provided 4-6 weeks in advance.
Catered lunch or dinner depending on your work schedule.
Booking.com discount.
Health insurance.
Continuous growth potential, and free and on-demand professional training courses.
Our scale, scope, commitment to our people and our high standards of integrity make Booking.com a great place to work. If you would like to be part of our team in Bangkok and think you can make a difference, click to apply and one of our team will be in touch.
Take ownership for team results and provide daily leadership to a team of multilingual agents to achieve department targets.
Be an effective change manager, who knows how to handle periods of change and lead a team through this by displaying motivating and encouraging behaviours.
Understand development needs and provide coaching, training and support to team members.
Effectively use business tools to monitor team performance, quality and adherence.
Create a safe and open team environment where regular and constructive feedback is encouraged.
Be a role model for company policies and procedures and ensure the team understands and adheres to them.
Be a voice for continuous improvement providing feedback on opportunities and proactively share best practices.
Collaborate with the recruitment team in the recruitment process and onboarding of new team members.
Handle accommodation partner (B2B) cases as required.
Minimum 3 years' plus experience as a people manager or team leader in a customer service or contact center environment;.
Strong interpersonal skills.
Experience leading teams in an international, customer-focused environment.
Strong work ethic; self-directed and resourceful.
Fluent English and Thai language skills.
Solution oriented and result driven.
Proactive, flexible and capable of working independently as well as working in a team.
Good communication and analytical skills.
Ability to multi-task & a flexible attitude.
Eligible to work in Thailand (This position is only open to Thai nationals as there will be no work pass sponsorship for this role.).



Experience:
No experience required
Skills:
Adobe Illustrator, Adobe Photoshop
PlanB เราช่วยลูกค้าเรื่องสื่อแบบครบวงจร ตั้งแต่เริ่มวางแผนสื่อ การผลิตสื่อตามแบบที่ลูกค้าต้องการโดยเฉพาะ ไปจนถึงติดตามและวิเคราะห์ผลเพื่อสร้างความประทับใจให้กับลูกค้ามากที่สุดตั้งแต่ต้นจนจบ.
บริษัทกำลังมองหา Graphic Designer ที่มีความคิดสร้างสรรค์ เข้าใจงาน Digital สามารถออกแบบดีไซน์ โดยโปรแกรม Illustrator / Photoshop / InDesign ฯลฯ หากสามารถ Edit/ Animation จะได้รับพิจารณาพิเศษ.



Experience:
No experience required
Skills:
Service-Minded, Problem Solving, English
Commitment to excellence is part of UPS's wining philosophy. It's no surprise then that UPS has been rated the "World 's Most Admired" mail, package and the freight delivery company in a Fortune magazine survey for the fourth consecutive year, So, if you share the same commitment to excellence, come join UPS - the world's largest package and document Delivery Company.
Job Responsibilities:
Handle and provide solutions to customer complaints, claims, service.
guarantee requests in a timely an accurate manner.
Handle incoming calls for pick - up, price quotation, service information,.
complaints, etc.
Identify and record complaints on service issues.
Update record, follow - up and feedback customers.
Recommend solutions to service concerns / problems to higher authority.
To follow the company's rule & regulations strictly.
Update of customer database in the CSTC automated system.
Bachelor degree in any field.
Very Good command of English.
Patient and pleasant personality.
Good telephone manners and Service Minded.
Computer literate with good typing skill.
Able to work at UM Tower, BKK (Near Airport Link Ramkhamhaeng Station).
Able to work in shift and on Saturday.

commission paid with salary


Experience:
1 year required
Skills:
Sales, Ability to travel upcountry, Own Transportation and Driving Licence, English
Salary:
negotiable, commission paid with salary
Handle customers/clients approach with Cold call, Visit and ability to close deal (North-East Area).
Search for new Prospect customers and put together all customer database.
Support customer requirements with all media aspects.
Present media to customers and provide useful information to support customers need.
Submit sales report Daily to Sales Manager.
Support data to media agency for any media approach.
Male / Female (Age 24 - 40).
Bachelor Degree (Media Advertising, Marketing, Mass Communication, or other related).
Out of Home media experiences & agency connection is a big plus.
Strong interpersonal skill.
Work well together with team and other staffs.
Well functioned and hard working.
Handle multiple tasks and cope well with pressure.
Own a car and able to travel across the country.
Passion for success and working productivity.
PS. Must implement live 360 application for salesforce.
Attend every quarterly meeting (Ticket will be supported after Pass probation period).



Experience:
3 years required
Skills:
Fast Learner, Good Communication Skills, Meet Deadlines, English
Job Responsibilities.
Organizing and servicing Shareholders , Board of Directors and Committee s Meetingsincluding preparation and distribution of appropriate notices of Meetings, Minutes and all relevant documents.
Managing to ensure compliance under relevant laws and regulations.
Preparing documents/applications regarding corporate matters in connection with the Ministry of Commerce.
At least bachelor s degree in Law, Business Administration or related fields.
Minimum 3 years experience in company or corporate secretary.
Experience in listed company would be an advantage.
Good basic financial statement.
Attention to detail, good interpersonal communication and ability to work as a team member.
Fluent in English both of written and verbal (TOEIC at least 900) and good computer literacy.
Goal - oriented, Unity, Learning, Flexible.
Interested person, please submit your resume via the online system:https://careers.gulf.co.th/. or click"APPLY NOW".
All applications will be strictly confidential and will be kept for at least 1 year.Only shortlisted candidates will be notified.



Experience:
No experience required
Skills:
Good Communication Skills, English
key Accountability:
Professionally handle incoming calls, including providing basic information on the company to callers and transferring calls to appropriate lawyers/staff or departments via the switchboard or PBX system. Making outgoing calls as requested by lawyers and staff.
Reporting faults and malfunctions of the telephone and facsimile equipment to supervisors.
Assisting with setting up conference calls between different locations and time zones as requested by lawyers/staff.
Bachelor's degree in any field.
Able to communicate well in both English and Thai.
Service-minded, able to multitask and good interpersonal skills.

฿15,000 - ฿18,000, negotiable


Experience:
No experience required
Skills:
Microsoft Office, English
Salary:
฿15,000 - ฿18,000, negotiable
ทำหน้าที่ต้อนรับผู้ที่เข้ามาในองค์กร ติดต่อสอบถาม ขอทราบชื่อ และความประสงค์ ของผู้มาติดต่อ จัดสรรประสานงาน อำนวยความสะดวกให้เป็นไปตามความต้องการของผู้มาติดต่อ ทั้งกรณี Walk-In และทางโทรศัพท์.
ดูแลความเรียบร้อยของห้องประชุม ตรวจสอบอุปกรณ์ให้พร้อมใช้งานอยู่เสมอ.
รับ - มอบ เอกสาร พัสดุ ต่าง ๆ.
บริหารจัดการหนังสือพิมพ์ วารสาร และหนังสือ ให้ครบถ้วนและอัพเดทอยู่เสมอ.
จัดทำ Report จำนวนผู้มาติดต่อองค์กร.
งานอื่นๆ ตามมอบหมายจากผู้บังคับบัญชา.
เพศหญิง อายุไม่เกิน 25 ปี.
จบการศึกษาระดับ ปวส. หรือ ปริญญาตรี.
สามารถใช้งาน Microsoft Office (Word, Excel, Power Point) ได้.
บุคลิกภาพดี ยิ้มแย้มแจ่มใส รักงานบริการ มนุษย์สัมพันธ์ดี.
ตรงต่อเวลา มีทักษะในการแก้ไขปัญหาเฉพาะหน้าได้ดี.
สามารถสื่อสารภาษาอังกฤษได้ และเคยมีประสบการณ์เป็นพนักงานต้อนรับมาก่อนจะได้รับการพิจารณาเป็นพิเศษ.
See all reviews for this company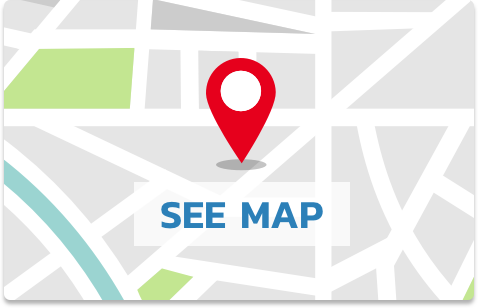 Manulife Insurance Thailand PCL
อาคารแมนูไลฟ์เพลส 364/30 ถนนศรีอยุธยา แขวงถนนพญาไท เขตราชเทวี กรุงเทพฯ 10400
Benefits
Professional development
Performance bonus
Five-day work week
Corporate Social Responsibility Initiatives
Social Security
Remote work
Job training
Learning & Development Opportunities
English lessons
Life Insurance