Company overview
Industry:
Information Technology
Website:
www.freewillsolutions.com/
Freewill Solutions Co., Ltd., is a member company of the Charoen Pokphan (CP) Group – Thailand's leading agro/ industrial Group with over 200,000 employees. Freewill is a leading software developer and professional services provider. Established in 1991, the company has built an extensive portfolio ... Read more
Why join us: เรามีวัฒนธรรมองค์กรในการอยู่ร่วมกันแบบพี่-น้อง มีสิ่งแวดล้อมที่เอื้อต่อการพัฒนาศักยภาพของตนเองผ่านการทำงาน นอกจากนี้ยังมีสวัสดิการที่ดีสำหรับพนักงานRead more
There are no jobs for this company. Below are the jobs that you might be interested in.
Upload your resume.
Get found by the Employers.



Experience:
2 years required
Skills:
Public Relations, Digital Marketing, English
Key Responsibilities:
Be the company spokesperson and organize our complete publicity in Thailand:
Strategy: support the local execution of the global Communications & primarily consumer PR strategy.
Press office management: answer daily media or influencers inquiries, identify & develop a strong network of interesting journalists & influencers, monitor all coverage & fill-in reports.
Outreach: distribute and pitch all press releases to the relevant media targets maximizing results.
Content ideas and local adaptation: adapt the content provided by HQ with local information & work with our content writers to find new creative angles for journalists & influencers.
Influencers collaboration: identify & contact relevant influencers to set-up valuable collaborations for the brand (food, lifestyle, corporate).
Bachelor s Degree in communication, journalism or related field.
2-3 years experience in PR / Communications (agency work experience preferred).
Experience in managing lifestyle and corporate media.
A keen understanding of media, news cycle & digital platforms with proven success achieving coverage.
Strong organizational skills, results-driven and detail-oriented with the ability to multi-task.
Ability to write articles in both Thai and English language.
Thai National only, with excellent written & verbal communication skills in Thai and English.
What we offer:
Unlimited foodpanda vouchers.
Flexible working hours.
Types of leave: birthday, bereavement, personal, business, paternity, maternity.
Medical insurance and annual health check.
Free gym membership.
eLearning platform.
Free office massages, food and drinks every Friday.



Experience:
3 years required
Skills:
Digital Marketing, Creative Presentation, Facebook Marketing, Analytical Thinking, Good Communication Skills, Fast Learner, Multitasking, Service-Minded, Thai, English
วิเคราะห์ข้อมูลที่เกี่ยวเพื่อสร้างกลยุทธ์ในการโฆษณา โดยรวบรวมข้อมูลที่เกี่ยวข้องกับการตลาดของลูกค้าทั้งหมด เช่น demographics, socio-economics และ ตลาดของผลิตภัณฑ์ของลูกค้า และ market share รวมถึง keeping up-to-date สิ่งที่เกิดขึ้นในสังคม กระแสนิยม ความรู้สึกหรือสิ่งที่ผู้บริโภคกำลังนิยม.
นำเสนอแนวคิด และไอเดียทางด้านสื่อ โฆษณา และแนะนำบริษัทให้กับลูกค้า.
ร่วมกับลูกค้าในการสร้างเป้าหมาย และวัตถุประสงค์ทีลูกค้าต้องการอย่างแท้จริง.
สามารถใช้กลยุทธ์ทางด้าน public awareness และคิดพัฒนา นวัตกรรม การใช้ช่องทางด้านสื่อโฆษณาและการตลาด เพื่อให้เข้าถึงผู้บริโภคได้ตรงจุด.
จัดทำไฟล์นำเสนอลูกค้า (presentations) ทั้งตอนต้นในการเสนอแนวความคิด (Media Plan) และบทสรุปให้กับลูกค้า.
สามารถสื่อสารและให้ข้อมูลกับทีมการตลาดและครีเอทีฟได้อย่างถูกต้องครบถ้วน เพื่อให้มีการผลิตไอเดียที่เหมาะสมกับสื่อและสิ่งที่ลูกค้าต้องการ.
ร่วมกับ PM Team ในการพัฒนา ปรับปรุงและจัดการงานให้บรรลุเป้าหมาย.
ร่วมประเมินประสิทธิภาพของ campaign วิเคราะห์ผลลัพธ์ที่เกิดขึ้น และช่วยคิดปรับรูปแบบให้เหมาะสม.
ดูแลภาพรวมของทีม บริหารจัดการ การดำเนินงานภายในทีม เพื่อให้สำเร็จตามเป้าหมาย.



Experience:
4 years required
Skills:
Fast Learner, Good Communication Skills, High Responsibilities, Work Well Under Pressure, Energetic, English
Performing research and feasibility studies for new SPP, IPP projects and new project opportunities in energy-related business.
Monitoring developments in investment environment, the energy industry, and technological advances.
Assisting in the creation of presentations with progress reports, key developments and key issues for management.
Liaising with key parties involved in project undertaking and assisting in the preparation of documents, paperwork, and presentations as needed for them.
Bachelor s degree in Engineering and Master s degree in Business Management, Finance or related fields.
Minimum 4 years of working experience in Business Development fields.
Ability to work on Financial model.
Inter-personal relationship skills, ability to communicate with people of different cultures and backgrounds.
Organizational and time-management skills.
Fluent in English both written and verbal.
Graduated from the top ten universities in USA, UK will be a big plus.
Goal - oriented, Unity, Learning, Flexible.
Interested person, please submit your resume via the online system:https://careers.gulf.co.th/. or click"APPLY NOW".
All applications will be strictly confidential and will be kept for at least 1 year.
Only shortlisted candidates will be notified.



Experience:
1 year required
Skills:
Business Statistics / Analysis, Oracle, Microsoft SQL Server
Get requirement from users.
Responsible for analysis and design according to requirement.
Able to transform business requirement to a technical solution.
Control application development to SDLC and project responsibility.
Provide guidance and consultation to user.
Create a document to support the project (Functional specification, High-Level Design specification, and User Manual).
Bachelor's Degreein Computer Science, Computer Engineer, IT or related fields.
Experience inanalyst design and gathering requirement from users.
Having experience inResponsive Web Design and designing Native Mobile Application should be the advantage.
Have DBMS knowledge in OracleDB2 or SQL Server.
Self-motivated, smart working strong analytical & problem-solving skills.
Strong analytical skill, conceptual thinking, problem-solving, communication and interpersonal skill.



Experience:
1 year required
Special Skill & Competencies Create test case.
Male/Female with Thai nationality.
Gather and manage test data requirements.
Execute test scripts.
Document test results.
Escalate of test defects and issues.
Re-test repaired defects.
Bachelor's Degree of Computer Science, Business Computer, Computer Engineering or IT related field.
Strong knowledge in Banking is high priority considered.
Knowledge of software development life cycle is preferable.



Experience:
2 years required
Skills:
Sales, Negotiation, English
Plan B Media is a leading media company offering an extensive range of Out-of-Home media solutions. We are looking for Media Sales to handle all sales channel and to grow with us.
Handle the sales (Plan B products), including Developing and Maintaining relationship with customers.
Handle all sales channel i.e. direct selling, cold calling,.
Achieve individual's sale target and KPIs following the company's standard.
Able to travel both in Bangkok and upcountry.
Assist any ad hoc projects assigned.
Bachelor's Degree in Business administration, Marketing or related field.
Minimum 2 - 5 years of publishing sales or media business, understand in media advertising sales will be advantage.
Good interpersonal and negotiation skills.
Proficiency in English communication is advantage.



Experience:
No experience required
Skills:
Project Management, English
To contact with clients, manage day-to-day client relationships.
To give guidance to account executive and report to supervisor.
Experience in online plans based on client's briefs as well as handle campaign management and execution.
To be a key person coordinating with client and internal team, strong project management and implementation.
To act as a partner with clients to develop goals and digital campaign strategies.
Minimum Bachelor degree in Marketing or any related fields.
0-2 years working experience of account servicing.
Good command in English.
Positive attitude, hardworking, and challenge lover.
Comfortable with working as part of the team.
Appreciate creativity.

฿22,000 - ฿30,000, negotiable


Experience:
1 year required
Skills:
Service-Minded, Fast Learner, Good Communication Skills, High Responsibilities, Multitasking, Teamwork, English
Salary:
฿22,000 - ฿30,000, negotiable
Blockchain is changing how we use and think about money. coins.co.th, the most trusted company in the Philippines and Thailand, is looking for you to join our rapidly growing team in Bangkok.
We are driven by the desire to influence people's lives. We enjoy doing work that matters. We believe that bold ideas change the world. We place great value on open communication, mutual respect, and continuous learning on the job.
We want to work with passionate, motivated professionals, as we build and continuously improve our product/s and work to improve financial inclusion in Thailand.
Our mission is to allow anyone to buy, sell and accept Bitcoin safely and easily. You will play a large, direct role in allowing us to realize this vision. We are looking for exceptional individuals with great people skills and are super passionate about making Bitcoin accessible to everyone.
Salary: 22,000 - 30,000 THB.
Willing to work in shifts (flexible time) /rotate schedule/weekend schedule (Working from home is negotiable).
Key Responsibilities.
Directly handle and respond to customer queries and concerns via live chat, emails and calls.
Analyze and solve customer issues and problems.
Assist with direct marketing and promotion of our business and products to the market.
Collaborate and communicate with the product engineering team to identify which issues and bugs require immediate attention.
Be the "voice" of the customers within the company.
Holds a Bachelor's Degree.
Shown extensive leadership and team work experience - Exceptional peoples skills/ Good communication skills/ Service mind.
Communicate with customers in English and Thai,.
Attention to detail / Passionate about Blockchain/financial inclusion.
A track-record of getting things done - drive, ownership and execution are core to our culture at coins.co.th.
0-1 year experience in customer service will be preferable.
Fresh graduates are welcome to apply.



Experience:
2 years required
Skills:
Vietnamese, English
Are you excited by the chance to use your skills to solve problems and make an impact in your day-to-day work? Can you use your sharp social skills to give Booking.com's partners a friendly, personal and positive experience every time? If so, you could be the hero we're looking for!.
Who we are:
Booking.com is the planet's #1 accommodation site. Booking.com's diverse team, 18,000 strong, is united by a single mission: to empower people to experience the world. Whether in Bangkok or at one of the over 200 offices worldwide, we work hard to help make more than a million travel dreams come true every single day.
Supporting them as they do, as well as our partners who help them do it, is Booking.com's globally diverse Customer Service department. Over 7,000 people, speaking more than 40 languages, in 13 countries worldwide - the CS department is connected by a love of travel and a passion for creating an incredible experience for Booking.com's guests and partners, 24 hour a day, 7 days a week.
So, are you ready?.
The next start date is in Sep/Oct 2019.
This position is based in our Bangkok Customer Service office.
We offer you many benefits when joining our team.
Full time paid training.
Annual leave entitlement.
Quarterly bonus plan.
Work schedule provided 4-6 weeks in advance.
Catered lunch or dinner depending on your work schedule.
Booking.com discount.
Health insurance.
Continuous growth potential, and free and on demand professional training courses.
Want to apply?.
If you like what you see then click the link below to apply! The next page will begin a competency test which is Step 1 of the recruitment process. This should take no longer than 45 minutes to complete.
Liaising between guests and partners to resolve medium to high complexity issues via phone and email on various topics such as: modifications, cancellations or confirmation of reservations, special requests, easy complaints, etc.
Providing accurate, valid, and complete information by using the right tools, methods, and processes.
Ensuring a high level of customer service and a positive guest experience.
Supporting your colleagues with peer learning, and being open to feedback from others.
Positively participating in company events, and in weekly team meetings.
Taking part in new projects and tests that we may need your help with.
Promoting the Booking.com culture.
Fluency in English and Vietnamese.
An affinity for offering excellent customer service.
Ability to adapt and work well under pressure in a fast-paced environment.
Ability to take ownership and solve problems.
Positive and resilient attitude.
Great teamwork skills.
Bachelor's degree with minimum 5 years working experience in a related field.



Experience:
3 years required
Skills:
Corporate Law, Compliance, English
We are looking for a new in-house legal counsel to support on various legal topics.
Providing counsel in a variety of legal topics such as labor law, company, VAT and tax.
Regularly monitoring governance compliance.
Evaluating risk factors regarding business decisions and operations and acting as in-house legal counsel.
Communicating and dealing with government officers.
Handling registrations of new license, incorporating changes and preparing reports as required.
Preparing, drafting and reviewing agreements and legal documents in both Thai and English to ensure its legal and corporate governance compliance.
Handling corporate legal matters.
Translating legal document both in Thai and English.
Bachelor's degree in Law.
Thai nationality only, with 3-5 years' experience in Corporate Law.
Law firm experience will be considered an advantage.
Excellent knowledge and understanding of corporate law and procedures.
Fluent in English (both verbal and written communication).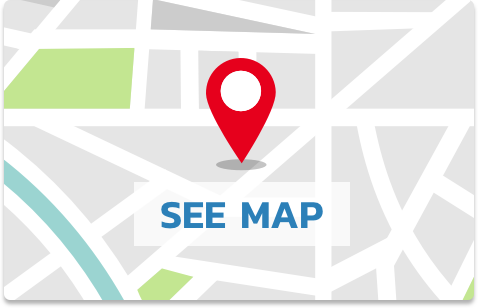 Freewill Solutions Co., Ltd.
1168/86-88 Lumpini Tower, 29th Floor,Rama IV Road,
Benefits
Performance bonus
Employee discount
Five-day work week
Provident fund
Professional development
Health Insurance
Social Security
Maternity leave