Company overview
Industry:
Accounting / Audit
Website:
aac-auditfirm.com
A.A.C AUDIT GROUP was formed in 2003, We are a team of professionals providing Audit, Tax and Advisory services. The aim of A.A.C AUDIT GROUP is to provide valuable business advice to help clients manage their business risks as well as to grow and succeed in Thailand. Our list of clients varies,f ... Read more
Why join us: A.A.C AUDIT Group provide their clients with quality audit, accounting management, tax, financial and risk advisory services, earning a reputation for integrity, objectivity and independence. We provide and help our clients to find new opportunity, improve performance, mitigate risk and achieve thei ... Read more
There are no jobs for this company. Below are the jobs that you might be interested in.
Upload your resume.
Get found by the Employers.



Experience:
1 year required
Develop program with Java Technology.
Use OOP concepts and UML diagrams based on company standards.
Build and deploy application.
Work mostly independently within task guidelines established by management.
Perform work based on defined process and provide feedback on process improvements as appropriate.
Co-operate with team leader in estimation effort, developing plan/schedule and performing tasks according to the plan.
Bachelor's Degree or higher in Computer Science/ Engineering/ Information Technology or related fields.
10 year experience in JAVA Programming for programmer.
Knowledge of Web Application in JSP J2EE.
Knowledge of conception of Object Oriented Programming.
Knowledge of SQL Command.
Knowledge in Java framework such as Spring, Hibernate, Web Sphere etc.

฿15,000 - ฿18,000, negotiable


Experience:
No experience required
Salary:
฿15,000 - ฿18,000, negotiable
ดูแลงานบัญชีที่พี่ๆ มอบหมาย.
ประสานงานทั้งภายในและภายนอกแผนก.
วุฒิปริญญาตรี สาขาบัญชี.
เกรดเฉลี่ย ไม่ต่ำกว่า 2.70.
สามารถใช้ Ms Excel ได้.



Experience:
3 years required
Skills:
C#, .NET, SQL, Oracle, Java
Responsible to analysis and design according to requirement.
Get requirement from user.
Able to transform business requirement to technical solution.
Control application development to SDLC and project responsibility.
Provide guidance and consultation to user.
Create Document to support project (Functional specification, High Level Design specification, Detail Design specification, Operation work flow and User Manual).
Bachelor's Degree in Computer Science or Computer Engineer or any related field.
At least 3 years experience in Analyst and Design for Finance & Accounting,.
Hire-Purchase and Non-Life insurance.
Strong in user requirements gather, analysis and application design by creating specification documents.
Good Knowledge and experience in UML, Object Oriented, J2EE & Java Technology(Servlet, JSP, EJB, JMS, XML), C#.net and Web Services.
Good knowledge and experience in Relational Database and SQL (Standard Query Language).
Knowledge in IBM WebSphere, DB2, Oracle and Crystal Report Enterprise it advantage.
Strong Leader and good skill communication.
Ability to work in a team & as well as independently.



Experience:
3 years required
Skills:
.NET, C#, Java, Javascript
202 CDG House, Chongnonsee, Yannawa, Bangkok 10120 CDG GROUP (0) 2 678 0200 Ext.2875 (Tanitar).
Develop program with.NET or Java Technology.
Use OOP concepts and UML diagrams based on company standards.
Build and deploy application.
Work mostly independently within task guidelines established by management.
Perform work based on defined process and provide feedback on process improvements as appropriate.
Co-operate with team leader in estimation effort, developing plan/schedule and performing tasks according to the plan.
Bachelor degree in Computer Engineering, Computer Science, IT or related field.
Experience 3 years in programming with C#.Net or JAVA or JavaScript or HTML.
Excellent problem solving and analytical skill.

฿30,000 - ฿45,000, negotiable


Experience:
3 years required
Skills:
Human Resource Management, Human Resources Development, Recruitment
Salary:
฿30,000 - ฿45,000, negotiable
เพื่อนคู่คิดขององค์กร จัดหาและพัฒนาบุคคลากร เพื่อให้ทันต่อวิสัยทัศน์ขององค์กร.
สรรหาและคัดเลือกบุคลากรให้ได้ตามเป้าหมายที่บริษัทฯ กำหนด.
จัดทำเงินเดือน ค่าล่วงเวลาประจำเดือน.
จัดทำแผนพัฒนาพนักงาน งานประเมินผลการปฎิบัติงาน และงานฝึกอบรมประจำปีให้สอดคล้องกับนโยบายบริษัทฯ.
ดูแลระเบียบวินัยและความประพฤติของพนักงาน.
จัดทำเอกสารต่างๆ เช่น ประวัติพนักงาน, สัญญาจ้าง, สัญญาค้ำประกัน, ใบลา, ใบรับรองเงินเดือน, ใบผ่านการทดลองงาน และเอกสารที่เกี่ยวข้องอื่นๆ.
สร้างแรงจูงใจเพื่อรักษาพนักงานที่มีความสามารถให้อยู่กับองค์กร.
งานแรงงานสัมพันธ์ และประชาสัมพันธ์ภายในบริษัทฯ.
ดูแลสวัสดิการพนักงาน เช่น ประกันสังคม, วันเกิด, ตรวจสุขภาพประจำปี เป็นต้น.
ความรู้ด้านจิตวิทยาในด้านการบริหารคนในองค์กร.
ความรู้เกี่ยวกับภาษีและประกันสังคม.
มีทักษะการสื่อสารที่ดี.
ความเป็นผ้นำ.
มีความคิดสร้างสรรค์.
รู้จักการตลาดผ่านดิจิตอล.



Experience:
3 years required
Skills:
Sales, Management, Negotiation, English
Generate sales of all product categories.
Take care about sales activity and event on each modern trade event period.
Focus on modern trade sales target incentives such as IT City, Power buys, B2S, The Mall, etc.
Focus product availabilities, product display.
Seeking and discuss with distributors for the new target group to increase sales opportunity.
Negotiation and take advantage of sales opportunity with each modern trade.
Male or Female, Thai Nationality, Age between 25 - 35 years old.
Bachelor s Degree or higher in Business Administration, Computer Science or related field.
At least 3 years experience in sales or modern trade management.
Able to travel domestic and international.
Have an own car and driver license.
Working Hour: 8:30 - 17.30 (Mon - Fri).



Experience:
3 years required
Skills:
Management, Service-Minded, English, Thai
Our Customer Service department at Booking.com employs over 7,000 people, speaking 42 languages, across 13 countries worldwide. We're looking for enthusiastic people managers who pair great leadership skills with management experience in a customer service or contact centre environment to join our growing team in our colourful Customer Service offices in Bangkok, Thailand.
As a Team Leader in Booking.com Customer Service, you'll empower your people to develop their customer service skills and progress in their chosen career path. This unique position is a great opportunity for an energetic and inspirational people manager to effectively lead, motivate and develop a team of around 15 talented multilingual Customer Service professionals.
Exercising excellent leadership and communication skills, you'll develop and coach an international team in an environment that embraces change, cultivates service excellence, productivity, teamwork and high self-esteem. In return, we'll offer you a competitive compensation package and an environment in which you can do your best work.
The offer:
Annual leave entitlement.
Quarterly bonus plan.
Work schedule provided 4-6 weeks in advance.
Catered lunch or dinner depending on your work schedule.
Booking.com discount.
Health insurance.
Continuous growth potential, and free and on-demand professional training courses.
Our scale, scope, commitment to our people and our high standards of integrity make Booking.com a great place to work. If you would like to be part of our team in Bangkok and think you can make a difference, click to apply and one of our team will be in touch.
Take ownership for team results and provide daily leadership to a team of multilingual agents to achieve department targets.
Be an effective change manager, who knows how to handle periods of change and lead a team through this by displaying motivating and encouraging behaviours.
Understand development needs and provide coaching, training and support to team members.
Effectively use business tools to monitor team performance, quality and adherence.
Create a safe and open team environment where regular and constructive feedback is encouraged.
Be a role model for company policies and procedures and ensure the team understands and adheres to them.
Be a voice for continuous improvement providing feedback on opportunities and proactively share best practices.
Collaborate with the recruitment team in the recruitment process and onboarding of new team members.
Handle accommodation partner (B2B) cases as required.
Minimum 3 years' plus experience as a people manager or team leader in a customer service or contact center environment;.
Strong interpersonal skills.
Experience leading teams in an international, customer-focused environment.
Strong work ethic; self-directed and resourceful.
Fluent English and Thai language skills.
Solution oriented and result driven.
Proactive, flexible and capable of working independently as well as working in a team.
Good communication and analytical skills.
Ability to multi-task & a flexible attitude.
Eligible to work in Thailand (This position is only open to Thai nationals as there will be no work pass sponsorship for this role.).



Experience:
3 years required
Skills:
Accounts Payable, Accounts Receivable, Taxation, English
Plan B Media is a leading media company offering an extensive range of Out-of-Home media solutions with the most expansive footprint of all key strategic locations throughout Thailand and ASEAN countries that effectively cater to different customer needs and reach all target audiences.
We are hiring a Senior Accountant with at least 3 years of working experience. To mainly handle accounting, AP, AR, and taxation.
Handle to accounting monthly close.
Prepare, collate and translate accounts payable (AP) documentation including all payments to suppliers and staff.
Send out accounts receivable (AR) documentation including invoice and receipt.
Perform monthly calculation and prepare WHT, VAT, reconciliation.
Prepare tax return such as PND. 3, 53, 54, 36.
Financial Statement Closing Process will be a great advantage but not necessary.
Manage all account reconciliations and resolve accounting discrepancies.
Other tasks as assigned.
Bachelor's Degree in Accounting.
At least 3 - 5 years working in Accounting or Audit firm.
Strong background in Accounting Standard, understand in all accounting processes.
Proficiency in English communication is advantage.

฿70,000 - ฿100,000, negotiable


Experience:
3 years required
Skills:
Project Management, Budgeting
Salary:
฿70,000 - ฿100,000, negotiable
Create and execute project work plans and revises as appropriate to meet changing needs and requirements.
Identifies resources needed and assigns individual responsibilities.
Manages day-to-day operational aspects of a project and scope.
Reviews deliverables prepared by team before passing to client.
Effectively applies our methodology and enforces project standards.
Prepares for engagement reviews and quality assurance procedures.
Minimizes our exposure and risk on project.
Ensures project documents are complete, current, and stored appropriately.
Tracks and reports team hours and expenses on a weekly basis.
Manages project budget.
Determines appropriate revenue recognition, ensures timely and accurate invoicing, and monitors receivables for project.
Follows up with clients, when necessary, regarding unpaid invoices.
Analyzes project profitability, revenue, margins, bill rates and utilization.
Degree in Computer Science, Computer Engineer, Information Technology or IT related field.
Over 3-5 years of working experience in project management.
Good background and familiar with IT service industry. (Sector Banking, Government etc.).
Strong project management and planning skill.
Good command of English.



Experience:
5 years required
Managing small and large scale projects.
Overseeing team members and delegating tasks.
Devising timescales and ensuring projects stay within a designated budget.
Structuring projects and devising efficient processes.
Liaising with clients and the creative team to ensure projects run smoothly.
Signing-off work and checking it is of the highest quality.
Providing knowledgeable creative input to all campaigns.
Bachelor s Degree in Mass communication (TV and Broadcast).
Experience 5-8 years in TV Chanel.
Experience in social media video content, live and broadcast.
A full knowledge of digital production processes.
A proven track record in fast paced environments.
The ability to push a team to deliver high quality work.
A pro-active approach to new creative opportunities.
Significant industry experience.
Impressive communication skills and an enthusiastic approach to liaising with clients.
Good command of English.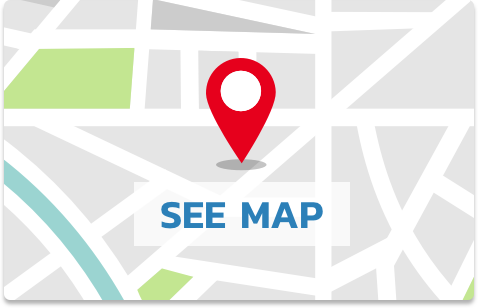 A.A.C Audit Firm Co., Ltd.
29Floor. Thanapoom Tower, Zone A-B 1550, New Petchburi Road, Makkasan, Ratthawi, Bangkok 10400
Benefits
Social Security
Performance bonus
Job training
Transport Allowance