Company overview
Industry:
Accounting / Audit
Website:
aac-auditfirm.com
A.A.C AUDIT GROUP was formed in 2003, We are a team of professionals providing Audit, Tax and Advisory services. The aim of A.A.C AUDIT GROUP is to provide valuable business advice to help clients manage their business risks as well as to grow and succeed in Thailand. Our list of clients varies,f ... Read more
Why join us: A.A.C AUDIT Group provide their clients with quality audit, accounting management, tax, financial and risk advisory services, earning a reputation for integrity, objectivity and independence. We provide and help our clients to find new opportunity, improve performance, mitigate risk and achieve thei ... Read more
There are no jobs for this company. Below are the jobs that you might be interested in.
Upload your resume.
Get found by the Employers.



Experience:
1 year required
Skills:
Viral Marketing, High Responsibilities, Work Well Under Pressure
เพศหญิง อายุ 26 ปีขึ้นไป.
วุฒิการศึกษาปริญญาตรี ด้านการตลาดหรือสาขาที่เกี่ยวข้อง.
มีประสบการณ์ 1-3 ปีขึ้นไป (ด้าน Digital marketing).
เข้าใจการทำโฆษณาการลงแอด Facebook และ IG.
รู้จักติดตาม Trend เข้าใจ popular culture และสามารถนำสิ่งที่เป็นที่นิยม มาปรับใช้กับการตลาดได้.
วางแผนกลยุทธ์การตลาด เพื่อสร้างยอดขายให้เติบโตในทุกช่องทาง.
บริหารผลิตภัณฑ์ใหม่ ให้ตรงตามความต้องการของช่องทางขายและกลุ่มลูกค้า.
รู้จักการวัดผลกับเป้าหมายที่วางไว้ และทำตามเป้าหมายที่วางไว้อย่างเคร่งครัด รวมทั้งสามารถรับความกดดันจากเป้าหมายที่วางไว้ได้.
มีความรับผิดชอบสูง และเป็นคนรักความสำเร็จ.



Experience:
5 years required
กำหนดนโยบาย บริหารงานและตรวจสอบการบริหารคลังสินค้า การกระจายสินค้าและการขนส่งเพื่อให้บริษัทบรรลุเป้าหมายทางธุรกิจ.
ประสานงานกับฝ่ายขาย ฝ่ายการตลาด และฝ่ายการผลิต เพื่อบริหารคลังสินค้าให้ได้ประสิทธิภาพ.
กำหนดนโยบาย และกฎข้อบังคับเกี่ยวกับสภาพแวดล้อมของการทำงานที่ปลอดภัย รวมทั้งตรวจสอบควบคุมการปฏิบัติให้เป็นไปตามระเบียบที่วางไว้.



Experience:
3 years required
Skills:
Pleasant Personality, Analytical Thinking, Good Communication Skills, English
Job Responsibilities:
Advising on compliance and regulatory matters, including Code of Conduct, Anti-Bribery, competition law and data privacy etc.
Monitoring on regulatory developments and communicating these developments to the staff of the company on appropriate implementation of compliance rules and standards through policies and/or procedures and/or guidelines.
Developing and implementing annual compliance program to identify, document and assess the compliance annual audit to the company.
Preparing and following up non-compliance issue and reporting to management.
Preparing the monthly and annual compliance.
Planning detailing results of the compliance policy review under laws, rules and regulations (if any) of supervisory authorities as well as the compliance program/plan for monthly or annual year.
Conduct compliance training activities and participate in assigned projects.
Ensuring legality of operation of all business units and updating laws and regulations in relation to the company s business.
Coordinating with related government agencies and authorities and carry on corporate and government affairs.
Bachelor s Degree in Law and master s degree in related fields.
At least 3 years experience in compliance, legal or regulatory affairs.
Being Knowledgeable in integrity.
Experienced in regulatory compliance from multinational company would be an advantage.
Excellent legal and compliance judgment to enable the provision of sound advice in difficult areas of law, regulation and practice and the proactive management of legal and compliance risk.
A global mind-set and cultural diversity.
Proven ability to effectively build lasting relationships by demonstrating strong interpersonal and influencing skills throughout all levels of the organization.
Ability to maintain confidentiality of sensitive areas.
Good command in English both of written and verbal (TOEIC score >750)and good computer literacy.
Goal - Oriented, Unity, Learning, Flexible.
Interested person, please submit your resume via online system:https://careers.gulf.co.th/or click"APPLY NOW".
All applications will be strictly confidential, and will be kept for at least 1 year.Only shortlist candidates will be notified.
Gulf Energy Development Public Company Limited.
11th Fl., M Thai Tower, All Seasons Place,
87 Wireless Rd.,Lumpini, Pathumwan, Bangkok 10330.
Website:www.gulf.co.th.

commission paid with salary


Experience:
No experience required
Skills:
Sales, Thai, English
Salary:
negotiable, commission paid with salary
ออฟฟิต (สำนักงานใหญ่) - 26/2 ซอยสุขุมวิท 61 เดินทาง 5 นาที จาก บีทีเอส เอกมัย.
Hourly Salary 120 baht / hour + Commission.
ยินดีรับบุคคลที่ไม่มีประสบการณ์ ขอแค่คุณเป็นคนคิดบวก สามารถพึ่งพาตนเองได้ ชอบความท้าทาย.
สามารถแนะนำบริการของเราให้กับบริษัท โรงแรม และร้านอาหารได้.
ฝ่ายขายและการตลาด - มองหาลูกค้าใหม่ / พาร์ทเนอร์บริษัท / ดูแลแบรนด์ โทรศัพท์ติดต่อ/ประชุม/ออกนอกสถานที่/ออกงานอีเว้นท์.
TELe Sales / Marketing.
นัดสัมภาษณ์ Arrange an meeting.
ให้ข้อมูลและรายละเอียดบริการต่างๆ Provide Information and Service Details.
รายงานผลการทำงานรายวัน Daily Report.
ลงพื้นที่ (เดือนละครั้ง) Field/ Event work.
เรียนรู้ไว Fast Learner.
มีใจรักบริการ Customer service / Hospitality.
ทักษะในการขาย Strong Sales skill.
มีความคิดสร้างสรรค์ Creativity.
สื่อสารภาษาอังกฤษได้นิดหน่อย Speak Good Thai / little English.
ทักษะการใช้คอมพิวเตอร์ Computer Skill.
บรรลุตามเป้าหมายที่ตั้งไว้ Commit each goal on each period for KPI.
มีความตั้งใจและรับผิดชอบในการดำเนินธุรกิจ Highly Responsibility to make the profitable business.
ดำเนินธุรกิจด้วยความซื่อสัตย์ Credibility / Trust to operate the business and keep the branding as required.
ทำงานภายใต้สภาวะกดดันจากลูกค้าได้ Working under pressure.



Experience:
No experience required
บันทึกรายการรับเงิน บันทึกบัญชีรายได้และตัดรายได้ล่วงหน้า.
จัดทำเอกสารใบแจ้งหนี้,ออกเอกสารใบลดหนี้.
ออกใบกำกับภาษีขาย ตรวจสอบความถูกต้องของใบกำกับภาษีขาย.
จัดทำใบวางบิลและแผนงานเก็บเช็ค.
ตรวจสอบเอกสารการชำระเงินจากลูกหนี้แต่ละราย.
จัดทำรายงานภาษีขายและภาษีหัก ณ ที่จ่าย.
จัดทำและตรวจสอบกระทบยอดบัยชีธนาคารและบัญชีอื่นๆ.
ทำบัญชีด้านรับ (AR).
ตรวจสอบความถูกต้องของการบันทึกบัยชีรายได้ประจำเดือน.
ตรวจสอบการกระทบยอดบัญชีแยกประเภทที่เกี่ยงข้องและจัำทำรายละเอียดประกอบงบการเงินประจำเดือนเพื่อประการ.
อื่นๆตามที่ได้รับมอบหมาย.



Experience:
5 years required
We are looking for an experienced and qualified Head Chef to organize the kitchen's activities for our new standalone seafood restaurant located on Soi Thonglor. You will be the first in command in the facilities and will create and inspect dishes before they arrive at the customers ensuring high quality and contentment.
Control and direct the food preparation process and any other relative activities.
Construct menus with new or existing culinary creations ensuring the variety and quality of the servings.
Approve and "polish" dishes before they reach the customer.
Plan orders of equipment or ingredients according to identified shortages.
Arrange for repairs when necessary.
Remedy any problems or defects.
Be fully in charge of hiring, managing and training kitchen staff.
Oversee the work of subordinates.
Estimate staff's workload.
Comply with nutrition and sanitation regulations and safety standards.
Foster a climate of cooperation and respect between co-workers.
Degree in Culinary Science or related certificate.
Proven experience as head chef.
Exceptional proven ability of kitchen management.
Ability in dividing responsibilities and monitoring progress.
Outstanding communication and leadership skills.
Up-to-date with culinary trends and optimized kitchen processes.
Good understanding of useful computer programs (MS Office, restaurant management software, POS).
Credentials in health and safety training.



Experience:
3 years required
Skills:
.NET, C#, Java, Javascript
202 CDG House, Chongnonsee, Yannawa, Bangkok 10120 CDG GROUP (0) 2 678 0200 Ext.2875 (Tanitar).
Develop program with.NET or Java Technology.
Use OOP concepts and UML diagrams based on company standards.
Build and deploy application.
Work mostly independently within task guidelines established by management.
Perform work based on defined process and provide feedback on process improvements as appropriate.
Co-operate with team leader in estimation effort, developing plan/schedule and performing tasks according to the plan.
Bachelor degree in Computer Engineering, Computer Science, IT or related field.
Experience 3 years in programming with C#.Net or JAVA or JavaScript or HTML.
Excellent problem solving and analytical skill.

฿25,000 - ฿70,000, negotiable


Experience:
2 years required
Skills:
Branding, Digital Marketing, Market Analysis, English
Salary:
฿25,000 - ฿70,000, negotiable
รับสมัครบุคคลที่มีความเป็นผู้นำ มีความคิดสร้างสรรค์ และช่างสังเกต สนใจในเทคโนโลยีใหม่ๆ
ติดตามข่าวสารเพื่อการพัฒนาสินค้าและกลยุทธ์ทางการตลาด.
เรียนรู้ ทดลอง เครื่องมือและโอกาสทางการตลาดใหม่ๆ เพื่อนำมาปรับใช้อยู่เสมอ.
วางแผนกลยุทธ์ สร้างสรรค์แคมเปญต่างๆ เพื่อภาพลักษณ์ของแบรนด์.
บริหารงบประมาณ และค่าใช้จ่าย.
ตรวจสอบข้อความ Art work สื่อ และ Keyword ต่างๆ ให้ถูกต้อง.
มีประสบการณ์ตรงตามสายงานจะพิจารณาเป็นพิเศษ.
เงินเดือนพิจารณาตามประสบการณ์.

฿20,000 - ฿22,000, negotiable


Experience:
2 years required
Skills:
Accounting, Multitasking, English
Salary:
฿20,000 - ฿22,000, negotiable
Looking for meaningful work? Wanting to make a real difference? Here is your chance! We are looking for new team members at one of Thailand's leading social enterprises!.
Summarize accounting, sales and inventory on a monthly basis and analyse the data for management.
Purchasing and cost control.
Coordinate with other stakeholders.
Below 28 years old.
Prior work experience.
Finance skills are crucial.
Accounting skills are preferred.
Good interpersonal skills, responsible and accountable.
Eager to learn new things and possess a positive attitude.
Can use basic MS Word, Excel and other social media.
Can read, write and communicate in English.
Can travel to and from MRT Huai Khwang conveniently (close to office).



Experience:
No experience required
Skills:
Teaching, English, Thai
เรากำลังมองหาครูสอนภาษาไทยให้ชาวต่างชาติที่รักในการสอน มีความมั่นใจ และเป็นคนสนุกสนาน.
สิ่งที่คุณจะได้รับ.
เงินเดือน/ โอที.
ประกันสังคม.
โบนัสตามผลประกอบการ.
โบนัสในกรณีที่พนักงานดูแลสุขภาพตนเองได้ดีเยี่ยม.
ประกันชีวิต/สุขภาพ (ประกันหมู่).
วัคซีนไข้หวัดใหญ่ 1 ครั้ง ต่อปี.
อาหารกลางวัน.
ฟิตเนส สระว่ายน้ำ ห้องอบไอน้ำ และซาวน่าให้ใช้บริการภายในอาคาร.
ทริปท่องเที่ยวบริษัทปีละ 1 ครั้ง.
วันหยุดยาวช่วงคริสต์มาสและปีใหม่.
เงื่อนไขการทำงาน.
วันและเวลาทำงาน: วันจันทร์ - วันศุกร์, เวลา 08:30-17:30 น.
วันหยุด: วันเสาร์-วันอาทิตย์ และวันหยุดนักขัตฤกษ์.
สอนภาษาไทยให้ชาวต่างชาติ (ฟัง พูด อ่าน เขียน).
เพศหญิง อายุระหว่าง 22-25 ปี.
วุฒิการศึกษาระดับ ปริญญาตรี ขึ้นไป ไม่จำกัดสาขา.
มีความรู้ความเข้าใจรูปประโยคไวยากรณ์ภาษาไทยในระดับที่ดี.
กล้าแสดงออก สดใส อารมณ์ดี มีมนุษยสัมพันธ์ บุคลิกภาพดี.
รักงานสอน มีความรับผิดชอบ.
สามารถสื่อสารภาษาอังกฤษได้.
หากสามารถสื่อสารภาษาอื่นได้จะพิจารณาเป็นพิเศษ.
ยินดีรับนักศึกษาจบใหม่หรือผู้ไม่มีประสบการณ์ (มีการฝึกอบรมให้).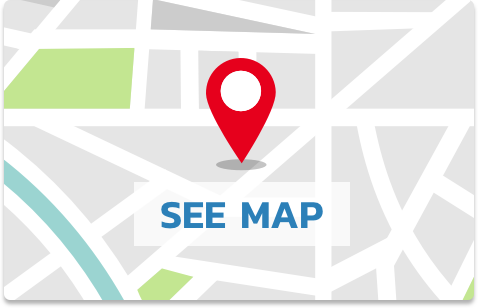 A.A.C Audit Firm Co., Ltd.
29Floor. Thanapoom Tower, Zone A-B 1550, New Petchburi Road, Makkasan, Ratthawi, Bangkok 10400
Benefits
Social Security
Performance bonus
Job training
Transport Allowance