Company overview
Industry:
Real Estate Development
Trend Estate is a boutique Real Estate developer in commercial and retail spaces, office building and housing. After the successfully launched "The KROSS" (One-Stop fitness center in Asoke), Trend Estate is working on a Mixed-Use building project located in Asoke-Petchaburi road. We are renovati ... Read more
Why join us: จากนี้ไปอีก 5 ปีข้างหน้า บริษัทฯ มีแผนที่จะเติบโตอย่างต่อเนื่องและยั่งยืนจากบริษัท SME เป็นองกรณ์ขนาดใหญ่ที่มีคุณภาพ เราอยากที่จะเสนอโอกาศนี้ให้กับผู้สนที่สนใจจะมาร่วมเดินทาง และโตไปพร้อมๆกับเราRead more
There are no jobs for this company. Below are the jobs that you might be interested in.
Upload your resume.
Get found by the Employers.

฿20,000 - ฿25,000, negotiable


Experience:
1 year required
Skills:
Service-Minded, English
Salary:
฿20,000 - ฿25,000, negotiable
Type of Contract:1 year fixed term contract.
Location: Siam Square, Thailand.
ABOUT THE DEPARTMENT/TEAM.
In Examinations we administer 3 million UK examinations in over 850 towns and cities worldwide, promoting the UK as a high-quality assessment provider and helping people gain access to trusted qualifications to support their career and study prospects. In East Asia we administer multiple examinations in 13 countries and we are growing rapidly.
WHAT YOU WILL BE DOING AND WHY.
This is interesting role for those who are looking to embark on a career with us; you will be working in a close knitted team and ensure in providing quality customer service to the customers through exceptional customer service delivery and effective stake holder management, you will also be managing exam customer service channels within the country in collaboration with Marketing and Operations by converting enquiries into sales to support the wider exams team to achieve its annual business targets.
WHAT IS INTERESTING ABOUT IT.
You can take pride in the fact that you will be part of a team that enables the British Council to meet its objectives and gives all our customers an exceptional experience. You will also be able to join regular professional development, training and skills programmes to develop your experience and skills.
WHAT WE ARE LOOKING FOR.
To be able to qualify for this job role, you will require a good command of spoken English and Thai, preferably with English (CEFR B2 or equivalent), Chinese (A1/2) and to have a Degree in the fields of Business Administration, Social Sciences or Marketing. It will also be required that you have at least 1 year experience in working in Education/ Customer service industry, dealing with administration or clerical duties and preferred if you have knowledge of local examination products and CRM with experience in telesales or sales technique. Interested applicants should read through the Role Profile and apply online via:https://tinyurl.com/tha-355e. Closing date for applications:17 September2019 (23:59 UK Time). We offer an attractive benefits package. Only short-listed candidates will be contacted. "Right to work in Thailand".
The British Council is committed to a policy of equal opportunities and welcomes applicants from all sections of the community.
The British Council is committed to the protection of all children and supports the principles of the UNCRC by taking all reasonable measures in our work to ensure a child safe environment. The British Council is committed to maintaining the confidentiality of personal information and undertakes not to divulge any of the applicants personal information to any third party without the prior consent of the applicant. Our privacy policy can be found at http://www.britishcouncil.org/home-privacy-policy.htm. .



Experience:
3 years required
Skills:
Single License, English, Thai
To develop relationship with high net worth customer and generate business for Krungsri with focus on deposit and investment products.
To generate sales and services relating to designated wealth or investment products and services to high net worth customer segment.
To expand customer base, including new-to-BAY customers and continue improving the quality of services to customers.
To coordinate with branch manager for understanding and selling services to customer.
Bachelor's or Master s degree in MBA, Finance, Marketing, Economics and Accounting from Thai and oversea.
At least 3 years in wealth banking, private banking or related experience.
Knowledge of investment product i.e. Mutual fund, Deposit, Bancassurance.
Possessed a single license, Brokerage in life and non life insurance.
Strong interpersonal skill, communication skill and self motivated.
Good command of English.
Work at Head office (All Season Place) or Branch.



Experience:
3 years required
Skills:
Accounts Payable, Accounts Receivable, Taxation, English
Plan B Media is a leading media company offering an extensive range of Out-of-Home media solutions with the most expansive footprint of all key strategic locations throughout Thailand and ASEAN countries that effectively cater to different customer needs and reach all target audiences.
We are hiring a Senior Accountant with at least 3 years of working experience. To mainly handle accounting, AP, AR, and taxation.
Handle to accounting monthly close.
Prepare, collate and translate accounts payable (AP) documentation including all payments to suppliers and staff.
Send out accounts receivable (AR) documentation including invoice and receipt.
Perform monthly calculation and prepare WHT, VAT, reconciliation.
Prepare tax return such as PND. 3, 53, 54, 36.
Financial Statement Closing Process will be a great advantage but not necessary.
Manage all account reconciliations and resolve accounting discrepancies.
Other tasks as assigned.
Bachelor's Degree in Accounting.
At least 3 - 5 years working in Accounting or Audit firm.
Strong background in Accounting Standard, understand in all accounting processes.
Proficiency in English communication is advantage.



Experience:
1 year required
Special Skill & Competencies Create test case.
Male/Female with Thai nationality.
Gather and manage test data requirements.
Execute test scripts.
Document test results.
Escalate of test defects and issues.
Re-test repaired defects.
Bachelor's Degree of Computer Science, Business Computer, Computer Engineering or IT related field.
Strong knowledge in Banking is high priority considered.
Knowledge of software development life cycle is preferable.



Experience:
1 year required
Skills:
Service-Minded, Good Communication Skills, Teamwork, English
Ensure the highest possible quality of customer service for customers.
Deliberate with customers or supervising personnel in order to address questions, problems.
Ensure that processes are followed and bring in new ideas for improvement.
Constantly work towards improving customer experience.
Handle customers and vendors requests, as well as external communication with them.
Manage service enquiries and disputes arising from our clients;.
Maintain good relationships and community building efforts with taxi drivers and passengers;.
Perform administrative tasks as assigned.
Bachelor degree or higher.
Prior experience in sales & customer service.
highly driven and independent mindset.
Good interpersonal skills.
Good Team-player.
Sense of urgency, high adaptability to fit with a very dynamic working environment.



Experience:
No experience required
ลักษณะงาน.
ทำการสำรวจข้อมูลการตลาดของโครงการบ้านและคอนโด ทำรายงานสรุปเพื่อให้เห็นช่องว่างการตลาด.
กำหนด Marketing Campaign, Action Plan และจัดหา Media ที่เหมาะสมเพื่อให้บรรลุเป้าหมาย.
ติดตามผล รายงานสถานการณ์การขายในโครงการที่ดูแล ประเมินสถานการณ์ สรุปการขายในแต่ละ Campaign.
ปริญญาตรี สาขาการตลาดหรือที่เกี่ยวข้อง.
มีประสบการณ์ทำงานด้านการตลาด 2- 5 ปี หากมีประสบการณ์จากบริษัทอสังหาริมทรัพย์มาก่อนจะพิจารณาเป็นพิเศษ.
มีใบขับขี่รถยนต์และรถยนต์ส่วนตัว.
มีความคล่องตัวในการทำงาน ปฏิบัติงานในวันหยุดได้.
ใช้งาน MS Office ได้คล่อง.
สามารถปฏิบัติงานได้ทั้งในกรุงเทพฯและต่างจังหวัด.



Experience:
2 years required
Develop code, scripts, extracts and other artifacts required to solve complex technical issues.
Participate in system design reviews.
Responsible for creating system requirement documents, testing documents, user manuals and sign-off documents.
Act as a help desk, interact with users for troubleshooting, training, providing services as planned/ requested regarding to IT services provided.
Work either independently or with a group of highly skilled, support engineers/ developers to resolve customer and application issues.
Communicate current status of issues to developers, internal and external support teams as necessary, based on severity and impact of the issues.
Be proactive and inquisitive with a clear focus on problem solving.
Create ad-hoc reports/ queries by writing SQL, perform data upload/ download as assigned to support users.
Document findings, including new defects in software products and work with project team to create knowledge base articles.
Having to work on some weekends.
Male or female, age not over 27.
Degree in Computer Science, MIS, Engineering or equivalent.
Minimum 2 years of relevant IT Application support experience.
Have an experience in any RDBMS software.
Have an experience in ERP (especially in SAP ERP), CRM or Logistics software will be an advantage.
Work overtime and weekends will be required from time to time.
Effective communication and presentation skills.
Good command of spoken and written English.



Experience:
No experience required
Skills:
Adobe Illustrator, Adobe Photoshop
รับผิดชอบในการดำเนินงานจัดทำสื่อโฆษณาต่างๆ ไม่ว่าจะเป็นสื่อสิ่งพิมพ์, ภาพนิ่ง, VDO Presentation เป็นต้น ให้สอดคล้องกับ Corporate Identity และตรงตามวัตถุประสงค์ของผู้ใช้บริการ รวมถึงการวางแผนการใช้สื่อตามแผนงานประชาสัมพันธ์ของบริษัทฯ.
เพศชาย/หญิง อายุไม่เกิน 30 ปี.
ปริญญาตรีหรือโท สาขาวิชานิเทศศาสตร์ ศิลปกรรมศาสตร์ Graphic Design หรือสาขาอื่นที่เกี่ยวข้อง.
รักการบริการ มีมนุษยสัมพันธ์ที่ดี.
มีความรู้ด้าน Computer Graphic และสามารถใช้งานโปรแกรม Multimedia เช่น Photoshop, Illustrator และ Pagemaker ได้เป็นอย่างดี.
สามารถเดินทางไปต่างจังหวัดได้เป็นครั้งคราว.
หากมีประสบการณ์ในการทำงานด้าน Graphic Design จะได้รับการพิจารณาเป็นพิเศษ.



Experience:
No experience required
Skills:
Contracts, Good Communication Skills, Microsoft Office, English
We are looking for Legal Secretary to undertake a variety of administrative, clerical, and secretarial tasks. You will be assigned to work under supervision of 3 - 4 lawyers to support them in their works including: preparing correspondence; typing, formatting and proof reading legal-related documents; researching legal works; filing and managing correspondence/ documents in our system and folders; managing calendars and meeting, etc.
Fresh graduates are welcome to apply.
Perform overall administrative, clerical, and secretarial tasks e.g. preparing quality documents / correspondence, arranging appointments and trips, screening visitors, mails and calls before transferring to supervisor (s), recording messages, organizing supervisor's work area, and performing secretarial duties in the absence of other secretaries.
Perform basic research for supervisor / lawyers and coordinate with the library team and other operational staff to handle necessary work as required.
Maintain good healthy relationships with internal and external parties e.g. colleagues, clients, supplier, etc.
Bachelor's degree in any fields.
Good communications skill in Thai and English. TOEIC score should not be less than 650.
Very Proficient in Microsoft Office Programs i.e. Outlook, PowerPoint, Word (especially Document Formatting, Track Changes, Table of Content, Cross Referencing, Footnotes and Endnotes) and good at typing skill.
Previous admin/ secretary experience in a law firm is an advantage.
Ability to work collaboratively across functions, but also to work independently.
Excellent service mind, high responsibility, attention to details, highly organized with good planning skill, flexible and adaptive, ability to work under pressure and tight timeline in order to deliver work within set timeline, and eager to learn new tools/programs.

฿40,000 - ฿50,000, commission paid with salary


Experience:
3 years required
Skills:
Sales, Market Analysis, English, Thai
Salary:
฿40,000 - ฿50,000, commission paid with salary
The role of Business Development and Marketing Manager works to achieve an organization's market position and achieve financial growth. This position translates long-term strategic goals into building client relationships, identifying business opportunities, negotiating and closing business deals, and maintaining knowledge of current and future market trends.
The main duties of Business Development and Marketing Manager can be summarized as follows:
New Business Development.
Prospect for potential new clients and turn this into businesses.
Organize high profile marketing events that fits with clients interests and perceive value in the event.
Meet potential clients by growing, maintaining, and leveraging your and organization's network.
Research and build relationship with new and existing clients.
Plan approaches and pitches.
Work with team to develop proposals that speaks to the client's needs, concerns, and objectives.
Propose pricing the solution/service.
Know how to use web-base and App to monitor and increase sales opportunities.
Present the high level of quality and professional image.
Adhere to high morale and ethics standard.
Client Retention.
Focus on value created to clients rather than sales volumes.
Understand values that organization's services and products can add to the client.
Present new products and services and enhance existing relationship.
Marketing Planning.
Attend industry function and provide feedback and information on market and creative trends.
Identify opportunities for campaigns, services, and distribution channels that will lead to an increase in sales.
Create marketing events and other marketing activities to strengthen products' brand positioning.
Establish brand communications to clients and other stakeholders.
Management and Research.
Prepare Weekly and Monthly Business Development report.
Lead the team of sales and marketing staff.
Align department strategies with organization strategies.
Live an organization's values and business principles.
This position requires at least a bachelor's degree and 3-5 years of sales and marketing experience is a must. An MBA and Master Degree in related fields is often requested as well.
Other Skills and Qualifications.
Networking, Persuasion, Prospecting, Public Speaking, Research, Writing & Communication, Closing Skills, Prospecting, Sales Planning, Microsoft Office.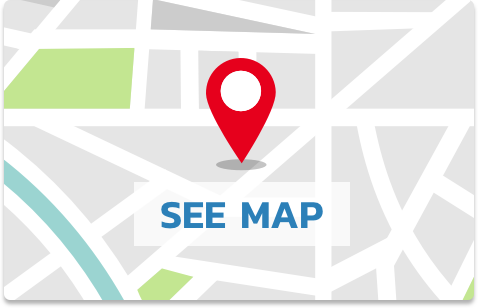 Trend Estate
1624 Phetchaburi Road, Makkasan, Rajthewi, 10400 Bangkok, Thailand
Benefits
Employee discount
Travel Allowance
Social Security
Flexible working hours