Company overview
Industry:
Food and Beverage / Catering
Website:
www.cpfworldwide.co.th
Charoen Pokphand Foods Public Company Limited ("CPF") is one of the world's leading listed agro-industrial and food conglomerates which operates vertically integrated business. The Company operates in 16 countries, exports products from Thailand to over 30 countries, covering over 4 billion populati ... Read more
Why join us: CPF Group believes that employees are the most valuable resource that truly is the key to the company's successRead more
There are no jobs for this company. Below are the jobs that you might be interested in.
Upload your resume.
Get found by the Employers.



Experience:
No experience required
Jobs Description:
Develop program with Java Technology.
Use OOP concepts and UML diagrams based on company standards.
Build and deploy application.
Work mostly independently within task guidelines established by management.
Perform work based on defined process and provide feedback on process improvements as appropriate.
Co-operate with team leader in estimation effort, developing plan/schedule and performing tasks according to the plan.
Bachelor's Degree or higher in Computer Science/ Engineering/ Information Technology or related fields.
0- 5year experience in JAVA Programming for programmer.(New graduates are welcome).
Knowledge of Web Application in JSP J2EE.
Knowledge of conception of Object Oriented Programming.
Knowledge of SQL Command.
Knowledge in java framework such as Spring, Hibernate, Web Sphere etc.
Technical Skills Required - JAVA / J2EE, Javascript, HTML, XML, Eclipse, Jboss, Websphere, MVC, Struts, UML, SVN, Maven, Junit, GWT.



Experience:
3 years required
ประเมินราคางาน และถอดแบบงานระบบ Security.
มีประสบการณ์จัดซื้อสินค้าที่เกี่ยวกับงานรับเหมาต งานระบบ และก่อสร้าง.
เพศชายหรือหญิง.
อายุ 25 - 35 ปี.
จบปริญญาตรีวิศวกรรมศาสตร์หรือสาขาที่เกี่ยวข้อง.
ถ้ามีประสบการณ์การซื้อสินค้าเทคโนโลยีกลุ่ม security หรือ IT จะพิจารณาเป็นพิเศษ.



Experience:
No experience required
Skills:
Compliance, Analytical Thinking, English
Compliance Officer.
A Compliance Officer is knowledgeable about governmental and financial regulations and laws, oversees the AML/KYC Program, functioning as an independent and objective body that reviews and evaluates compliance issues/concerns within the organization. This position will be accountable for the development, implementation and maintenance of the company s AML program; for the analysis and management of AML and Terrorist financing risk, meeting regulatory obligations in a timely manner, and the proactive implementation of best practices and improvements to the assurance framework.
Support the team to ensure compliance with anti-money laundering policies and regulations..
Work closely with the front line staff in overseeing compliance procedures and advises on risk management.
Maintain and put in place sound KYC/EDD frameworks and ensure ongoing monitoring and review.
Ensure that operational processes are sufficient, documented, and implemented such as fraud monitoring, customer due diligence, AML investigation workflows and case management, KYC/EDD, correspondent banking, transaction monitoring, and suspicious activity reporting.
Bachelor s degree any related field.
Shown extensive leadership and team work experience.
Understanding of AML concepts.
0-2years experience as in the banking or AML industry.
Excellentin English both writing and reading.
Good organizational skills, ability to prioritize, manage multiple tasks, adhere to strict deadlines.
Passionate about financial inclusion.
A track-record of getting things done - drive, ownership and execution are core to our culture at coins.co.th.



Experience:
No experience required
Skills:
Mechanical Engineering, Electrical Engineering, Instrument, Ability to travel upcountry, Able to work as a shift, English
Gulf Energy Development Public Company Limited.
To perform such duties that will assure a safe, efficient, and reliable operation of the cogeneration plant.
To perform all duties in compliance with plant policies, procedures, rules, and regulations on operations, safety, conduct, and housekeeping.
To protects the owner's investment in machinery, equipment, and facilities by exercising care, skill, training, and knowledge.
Bachelor's degree in Electrical, Mechanical, Control & Instrumentation Engineering or related fields.
Fresh graduates only.
Able to work at Pathum Thani/ Ayutthaya/ Samut Prakan/ Saraburi / Nakorn Ratchasima/ Chachoengsao/ Prachinburi/ Chonburi/ Rayong/ Songkhla/ Yala.
Able to work "Shift rotation".
Good command of English and computer literacy.
Goal - Oriented, Unity, Learning, Flexible.

฿70,000 - ฿100,000, negotiable


Experience:
3 years required
Skills:
Project Management, Budgeting
Salary:
฿70,000 - ฿100,000, negotiable
Create and execute project work plans and revises as appropriate to meet changing needs and requirements.
Identifies resources needed and assigns individual responsibilities.
Manages day-to-day operational aspects of a project and scope.
Reviews deliverables prepared by team before passing to client.
Effectively applies our methodology and enforces project standards.
Prepares for engagement reviews and quality assurance procedures.
Minimizes our exposure and risk on project.
Ensures project documents are complete, current, and stored appropriately.
Tracks and reports team hours and expenses on a weekly basis.
Manages project budget.
Determines appropriate revenue recognition, ensures timely and accurate invoicing, and monitors receivables for project.
Follows up with clients, when necessary, regarding unpaid invoices.
Analyzes project profitability, revenue, margins, bill rates, and utilization.
Degree in Computer Science, Computer Engineer, Information Technology or IT related field.
Over 3-5 years of working experience in project management.
Good background and familiar with IT service industry. (Sector Banking, Government etc.).
Strong project management and planning skill.
Good command of English.

commission paid with salary


Experience:
1 year required
Salary:
negotiable, commission paid with salary
ขายโปรดักส์ Garmin.
รักงานขาย.
วุฒิปริญญาตรี หรือเทียบเท่า ไม่ระบุสาขา.
มีประสบการณ์ 1-2 ปี ด้านงานขาย.
สามารถทำงานสัปดาห์ละ 6 วัน และทำงานหมุนเวียนตามความเหมาะสม ระหว่างเวลา 09.30น.-22.30น.
มีทักษะด้านภาษาอังกฤษ จะได้รับการพิจารณาเป็นพิเศษ.
บุคลิกภาพ การพูดจาดี.
หากเป็นผู้ที่ชื่นชอบออกกำลังกาย เช่น วิ่ง หรือปั่นจักรยาน จะได้รับการพิจารณาเป็นพิเศษ.



Experience:
1 year required
Special Skill & Competencies Create test case.
Gather and manage test data requirements.
Execute test scripts.
Document test results.
Escalate of test defects and issues.
Re-test repaired defects.
Bachelor's Degree of Computer Science, Business Computer, Computer Engineering or IT related field.
Strong knowledge in Banking is high priority considered.
Knowledge of software development life cycle is preferable.



Experience:
1 year required
Develop program with Java Technology.
Use OOP concepts and UML diagrams based on company standards.
Build and deploy application.
Work mostly independently within task guidelines established by management.
Perform work based on defined process and provide feedback on process improvements as appropriate.
Co-operate with team leader in estimation effort, developing plan/schedule and performing tasks according to the plan.
Bachelor's Degree or higher in Computer Science/ Engineering/ Information Technology or related fields.
10 year experience in JAVA Programming for programmer.
Knowledge of Web Application in JSP J2EE.
Knowledge of conception of Object Oriented Programming.
Knowledge of SQL Command.
Knowledge in Java framework such as Spring, Hibernate, Web Sphere etc.



Experience:
8 years required
Skills:
Compliance, Corporate Law, Good Communication Skills, Work Well Under Pressure, English
Legal.
Advising legal opinion for related department.
Drafting and Reviewing Contract for related department.
Promoting Laws and Regulations.
Corporate Registration.
Company Secretary.
Compliance.
Drafting a Rules and Regulation for each department.
Providing summary of laws relating for each department.
Two ways communication with each department to understand Rules, Regulations and laws.
Male/ female age between 33-40 years.
Bachelor or higher in Laws.
Having lawyer's license.
At least 8 year experience in legal and compliance.
Excellent communication skills in English.



Experience:
1 year required
Analyze project scope, specification,wireframe, plan and timeline toprepare for production.
Develop Web Application.
Report progress and all problems occurred to project manager.
Deliver complete project following project plan and timeline.
Bachelor's Degree or higher in Computer Science/ Engineering/ Information Technology or related fields.
At least 1 - 10 year of experience in.NET Programming for programmer.
Knowledge of Web Application in ASP.NET.
Strong background in.NET Programming (ASP.NET,C#.NET,VB.NET, C,C++, etc.).
Knowledge of conception of Object Oriented Programming.
Knowledge of SQL Command.
See all reviews for this company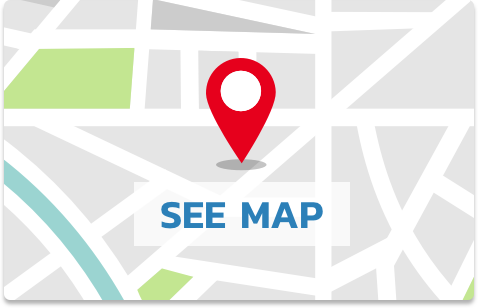 Charoen Pokphand Foods (CPF)
1 อาคารซี.พี.ทาวเวอร์ 2 ถ.รัชดาภิเษก
Benefits
Health Insurance
Life Insurance