Company overview
Industry:
Food and Beverage / Catering
Website:
www.boonrawd.co.th
Boon Rawd Brewery, Thailand's first brewery, was founded in 1933 by Phraya Bhirom Bhakdi (Boonrawd Sreshthaputra). For over 80 years, the privately owned company has become a renowned beer and beverage producer, managed by 3rd and 4th generations of the descendants of the founder together with pro ... Read more
Why join us: บริษัท บุญรอดบริวเวอรี่ จำกัด และบริษัทในเครือ ผู้ผลิตเครื่องดื่มตราสิงห์ เป็นบริษัทที่มีประวัติความเป็นมาอันน่าภาคภูมิใจและยาวนานกว่า 80 ปี และ มีพนักงานในเครือมากกว่า 6,000 คน ซึ่งล้วนทำงานเป็นทีมอย่างเข้มแข็ง มีประสิทธิภาพ และมีเป้าหมายร่วมกัน คือความเติบโตอย่างมั่นคงของบริษัทฯ และความก้าวหน้าในว ... Read more
There are no jobs for this company. Below are the jobs that you might be interested in.
Upload your resume.
Get found by the Employers.

฿37,280 - ฿49,700, negotiable, commission paid with salary


Experience:
1 year required
Skills:
Sales, Negotiation
Salary:
฿37,280 - ฿49,700, negotiable, commission paid with salary
Summary.
We are seeking a dynamic and self-motivated Business Development Executive to join our team. This exciting opportunity offers the ability to maintain, develop relationships with key customers and manage the promotion and strategic sales. You will be responsible for discovering and pursuing new sales prospects and maintaining customer satisfaction..
Do you have a strong sales background and demonstrated sales success? If so, this may be the opportunity for you..
Require to use sales tools and marketing resources to research customer businesses, past customer contact and product specifics to identify subsidiary opportunities.
Develop complex sales strategies encompassing customers supply chain and comprehensive pricing strategies that incorporate UPS s broad range of solutions.
Conducts face-to-face visits and sales calls to potential accounts to identify customer business needs, introduce additional products and services and to retain current business.
Responds to sales lead opportunities within assigned territory by positioning UPS products/services that is catered to support customer s business.
Manages existing accounts and responds to customers queries, complaints and questions in a timely, accurate manner and to provide appropriate solutions.
Coordinate cross-functional support to further penetrate opportunities for assigned accounts.
Maintain up-to-date knowledge of UPS products and services and well aware of competitors strategies and capabilities to position UPS product advantageously.
Review current contracts to ensure contractual compliance with stated terms and facilitate preparation of new contracts that meet customer s shipping needs.
Possess a Bachelor s Degree in Logistics and Transportations / Marketing / Business Administration or equivalent.
Minimum 1 year of relevant experience in similar capacity from Logistics industry. Prior experience and knowledge in dealing with Small Package or Freight Forwarding (Air Freight/Ocean Freight) products and services will be advantageous.
Require demonstrated skills in MS Office Programs (MS Word, MS Excel, MS Powerpoint).
Excellent interpersonal skills with the ability to communicate effectively and able to work well with people of all levels.
Customer oriented, passionate, sales drive and highly motivated with the ability to understand customers perspective and think win-win.
Candidate must possess own vehicle and comfortable to travel within Thailand as and when required for on-site client visits.



Experience:
1 year required
Skills:
Accounting, Taxation
Fully responsible for G/L and Reporting in all of business units.
Responsible of day-to-day operation for the accounting functions.
Manage & maintain Fixed Assets Register.
Perform balance sheet reconciliations.
Handle all related external parties eg. Auditor, Revenue Department and Bank.
Review accounting documents to ensure accuracy of information and calculations.
Review VAT reports (PP30,36) and withholding tax reports (PND1,3,53, 54).
Prepare Annual Corporate Tax Calculation.
Ensure an accurate and timely weekly, monthly, quarterly and year end closing reports.
Handle adhoc assignment.



Experience:
4 years required
Skills:
.NET, Angular.js, iOS, Kotlin, English
Job Responsibilities.
Being a responsible for the complete scope, design, build, test, implement and/or maintain multiple mobile applications, web applications and develop innovative applications to demonstrate alignment to the Digital strategy roadmap and business users.
Work across the full stack, including develop front-end application, API integration from mobile application to back-end and K2, Responsive design, web technology programming and coding, performance tuning, security and user experience.
Ability to test your own work and ensure sites are functioning properly and are available to users.
Coordinating web/mobile application development throughout the lifecycle with all stakeholders e.g. users, vendors, designers, infrastructure team.
Communicating plans, status, risks and issues to project governance team and stakeholders in a timely manner, as well as escalate any potential issues where required.
Investigating and resolving application functionality related issues, providing first level support, troubleshooting and identifying modification needed to meet business processes.
Assisting in managing an outsourced relationship for 3rd party application development and programming consultants.
Assisting a network administrator with application installation and testing.
Serving as a single point of contact for some of the assigned mobile/web applications.
Providing training and training document of application to peers and to users where appropriate.
Providing an assistance and advising to business users in the effective use of applications and information technology.
Ability to cope with fast changing environment and possess of good learning agility of new technology, languages so that you can adapt to the evolving needs of our business e.g. RPA, Chat bot, IOT, Predictive analysis.
At least bachelor s degree in Computer, IT, MIS or related fields.
Minimum 4 years experience in mobile/web developer.
Expert with mobile application development e.g. Native IOS (Swift), Native (Kotlin) and Xamarin.
Expert with web application development and API e.g. React, Microsoft.Net C#,.Net core, HTML, CSS, AJAX, ASP, K2, Angular.
Experience in Database tuning with SQL Server.
Familiar with good design patterns.
Knowledge of integration between web or mobile application and SAP products e.g. SAP ERP, SuccessFactors would be an advantage.
Creativity, problem solving skills, analytical and systematic thinking and good interpersonal skills.
Good command both of spoken and written English.
Goal - Oriented, Unity, Learning, Flexible.



Experience:
No experience required
Skills:
Service-Minded, Ability to travel upcountry, .NET, English
Monitoring, maintaining and troubleshooting all systems of network between power plant and head office in safe and stability such as communication media intranet, outlook, Maximo program and also whatever program must be getting the licenses and comply with the company rule.
Supporting the computer users.
At least bachelor s degree in Computer Engineering, Computer Science, Information Technology or related fields.
Minimum 2 years experience in administrative with some knowledge of IT support or helpdesk role (PC, Windows, MS Office, Network).
Experience or knowledge in ITLT is a big plus.
Good understanding of fundamental IT applications and setup i.e. Microsoft Office, Active Directory, Password policy and so on.
Possess of strong interpersonal and influential skills towards peers and stakeholders within and outside team.
Possess of strong sense of urgency and quality assurance.
Service-minded, flexible thinking, learning agility.
Good command of English and computer literacy.
Goal - Oriented, Unity, Learning, Flexible.



Experience:
No experience required
Skills:
Good Communication Skills, Problem Solving, Work Well Under Pressure, English
KeyAccountability.
Manage and oversee maintenance of office space and facilities, equipment and suppliers, renovation and furniture with effective utilization of resources.
Procure, utilize and dispose company asset in a cost effective manner in compliance with the company policies and procedures.
Coordinate with building management team, office maid and office clerk to ensure smooth running of the business operation.
Coordinate with mobile service provider to open international roaming and find suitable package for management team.
Manage office access control system.
Bachelor s degree in any fields.
Good communications skill in Thai and English. TOEIC score should not be less than 650.
Good in Microsoft Office Programs i.e. Outlook, PowerPoint, Word and knowledge in Photoshop / Illustrator is a plus.
Previous admin/ procurement experience is an advantage.
Ability to work collaboratively across functions, but also to work independently.
Excellent service mind, high responsibility, attention to details, highly organized with good planning skill, flexible and adaptive, ability to work under pressure and tight timeline in order to deliver work within set timeline, and eager to learn new tools/programs.



Experience:
No experience required
Skills:
Able to work as a shift, Ability to travel upcountry, Mechanical Engineering, Electrical Engineering, English
Provide direct technical guidance and support to the staff on relevant operational and maintenance matters.
Assist in improvement of relevant operations and maintenance procedures.
Analyze incident reports and suggest necessary actions.
Analyze operational data relating to any contractual guarantees and obligations and, if necessary, recommend corrective actions.
Advise and assist in planning and executing relevant maintenance activities and co-ordinate with the Maintenance/Operator and suppliers for the preparation and planning of scheduled and unscheduled inspection activities.
Identify initial spare parts requirements and maintain the required stock availability, ensuring the timely availability of identified spare parts, consumables and tools for scheduled maintenance.
Help in selecting tools and equipment required for maintenance.
During scheduled or unscheduled inspections, co-ordinate between the Operator/Maintenance and suppliers, and ensure that the Operator/Maintenance are aware of all modifications and related technical matters.
Ensure that suppliers of services comply with all necessary Health & Safety and Environmental requirements.
Assist in determining relevant training for power station staff and its subsequent implementation.
Train and guide any Power Station staff periodically assess their ability and potential.
Implement generic Plant Manual and Plant manual guidance documents to reflect the requirements of the PPA Contract and ensure that all procedures are followed.
Consider and actively develop improvement potentials for all processes.
Comply with all legislative Health & Safety requirements relevant to assigned duties and responsibilities.
Support other Power Stations where appropriate.
Must be aware and play a vital role follow by ISO 9001:2000 and ISO 14001:2004 requirements, company s quality and environmental policy, objectives, PMR and Committees suggestions.
Bachelor s degree or higher in Mechanical or Electrical Engineering.
Minimum of 5 years of professional experience in commissioning, operation or maintenance of power station or equivalent field, two of which in combined cycle plants associated with either plant control or thermal block.
Able to plan, develop, implement, and control, financial budgetary forecasts and Maintenance plans.
Must have good knowledge of gas turbines, steam turbines, generators, pumps, valves, boilers, instruments and controls, water chemistry, basic electricity and power plant theory.
Substantial knowledge of engineering practices, functions and processes involved in the operation and maintenance of a Power Station.
Good command of English and computer literacy.
Goal-oriented, Unity, Learning, Flexible.



Experience:
No experience required
ออกแบบUX UI Website Design.
ออกแบบUX UI Mobile Design.
ออกแบสื่อDigitalที่ใช้ประชาสัมพันธ์.
สามารถใช้โปรแกรมAdobe Photoshop, Adobe Flash, Adobe illustrator หรือโปรแกรมอื่นๆที่เกี่ยวกับการออกแบบได้.
Design User Interfaceและจัดวางรูปแบบองค์ประกอบต่างๆของหน้าต่างโปรแกรมบนMobile Application (Android, iOS)และWeb Applicationได้.
มีประสบการณ์ด้านการออกแบบUser Interface Mobile applications.
ถ้ามีความรู้ทางด้านเขียนโปรแกรม(จะได้รับการพิจารณาเป็นพิเศษ).
มีความคิดสร้างสรรค์และสามารถทำงานเป็นทีม.
จบปริญญาตรีสาขาที่เกี่ยวข้อง.



Experience:
3 years required
Skills:
Fast Learner, Good Communication Skills, Meet Deadlines, English
Job Responsibilities.
Organizing and servicing Shareholders , Board of Directors and Committee s Meetingsincluding preparation and distribution of appropriate notices of Meetings, Minutes and all relevant documents.
Managing to ensure compliance under relevant laws and regulations.
Preparing documents/applications regarding corporate matters in connection with the Ministry of Commerce.
At least bachelor s degree in Law, Business Administration or related fields.
Minimum 4 years experience in company or corporate secretary.
Experience in listed company would be an advantage.
Good basic financial statement.
Attention to detail, good interpersonal communication and ability to work as a team member.
Fluent in English both of written and verbal (TOEIC at least 900) and good computer literacy.
Goal - oriented, Unity, Learning, Flexible.



Experience:
1 year required
Skills:
Good Communication Skills, Thai
ดูแลงานด้านการวางแผนการผลิตสินค้า ติดตามความคืบหน้าและกำหนดการส่งสินค้า.
ดูแลจัดการด้านการเจรจาต่อรองและการเสนอราคาต่าง ๆ ให้เป็นไปตามเป้าหมายบริษัทฯ.
ดูแลงานด้านการจัดหา, วัสดุอุปกรณ์ ตลอดจน Suppliers ต่าง ๆ.
ประสานงานกับหน่วยงานต่าง ที่เกี่ยวข้อง.
แก้ไขปัญหาการซื้อระหว่างแผนกและซัพพลายเออร์.
สนับสนุนทีมขาย.
จัดทำข้อมูล และ เอกสารต่างๆ เช่น เปิด PO. รายละเอียดของสินค้าแต่ละ.
แสดงจำนวนข้อมูลในสต๊อกสินค้าที่ปรับยอดแล้วดูแลการจัดการ.



Experience:
2 years required
Skills:
Android, iOS, Oracle, MySQL, Mobile App Testing, Software Development, Software Architecture, Social media, Social Engine, English
ชายหรือหญิง อายุไม่เกิน 30 ปี.
ปริญญาตรี สาขาวิทยาศาสตร์คอมพิวเตอร์, วิศวคอมพิวเตอร์, เทคโนโลยีสารสนเทศ, IS, MIS หรือที่เกี่ยวข้อง.
สามารถ Coding และ Database Management ได้ เช่น Oracle, MS SQL.
มีชิ้นงาน Mobile Development / Portfolio.
ประสบการณ์พัฒนาapplicationบน iOS หรือ Android มาก่อน.
มีความรู้เพิ่มเติมเรื่องการพัฒนา App ต่อยอดกับพวก Social media เช่น Facebook, Line etc.
See all reviews for this company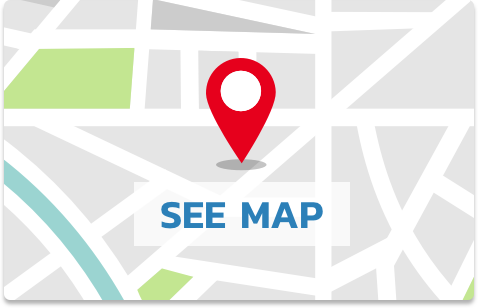 Boonrawd Brewery Co., Ltd.
999 Samsen Road, Dusit, Bangkok 10300
Benefits
Employee discount
Professional development