Company overview
Industry:
Electronics / Electrical Equipment
DataPlus is the Premier Eastern United States Distributor and Representative of LAN, WAN, Test and Measurement products with offices from New England to Florida. Products marketed are those of leading-edge technology companies that set the standards for current and future test and measurement requir ... Read more
Why join us: บริษัท ดีพลัส อินเตอร์เทรด จำกัด ผู้ผลิตและจำหน่าย ฟิล์มกันรอยและอุปกรณ์เสริมไอที ภายใต้ตราสัญลักษณ์สินค้า Focus, RiZZ, Cube, iFox, Powermax, BLOX และ bewell ด้วยปรัชญาการดำเนินธุรกิจ "เพื่อให้คนไทยมีโอกาสได้ใช้สินค้าไอที ที่มีคุณภาพ ในราคาที่คุ้มค่า และบริการหลังการขายที่ดีเยี่ยม" ปัจจุบัน เรามี ... Read more
There are 1 job positions for Dplus Intertrade Co., Ltd.



Experience:
1 year required
Skills:
Adobe Illustrator, Adobe Photoshop, SketchUp, Thai
ออกแบบสื่อโฆษณา Online/Offline และงานออกแบบอื่นๆ ที่เป็นเครื่องมือในการประชาสัมพันธ์แบรนด์
ออกแบบบรรจุภัณฑ์
พัฒนางานออกแบบ และวิเคราะห์งานเชิง Marketing
ประชุมวางแผนงานการสื่อสารการตลาด ผ่านงาน Graphic Design
ร่วมวางแผนสร้างสรรค์ชิ้นงานโฆษณาประชาสัมพันธ์ และกิจกรรมการตลาด
เก็บบันทึก รวบรวมชิ้นงานออกแบบ และสรุปผลการปฏิบัติงานต่อผู้บังคับบัญชา.
จบการศึกษาปริญญาตรี สาขาการออกแบบผลิตภัณฑ์ หรือสาขาที่เกี่ยวข้องกับงานออกแบบ.
อายุระหว่าง 23-30 ปี.
มีการประสานงานและ มีมนุษย์สัมพันธ์ที่ดี.
มีความกระตือรือร้น มีความรับผิดชอบสูง และอดทน.
มีความคิดสร้างสรรค์.
สามารถใช้โปรแกรมออกแบบต่างๆได้ดี.
See all reviews for this company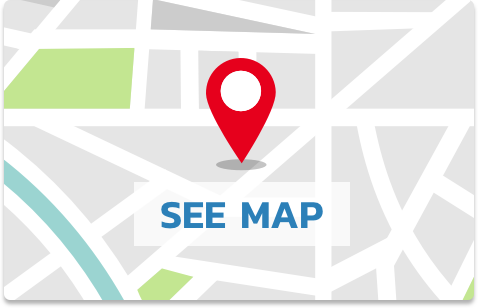 Dplus Intertrade Co., Ltd.
123/21-22 ถนนนนทรี ช่องนนทรี ยานนาวา กรุงเทพ 10120
Benefits
Professional development
Company uniform
Learning & Development Opportunities
Overtime pay
Job training
Performance bonus
Social Security
Company phone
Gym membership
Life Insurance