Company overview
Industry:
Food and Beverage / Catering
Website:
www.greenspotco.co.th
Established in 1954,Green Spot (Thailand) Ltd. Today is a leading manufacturer and distributor of Soy bean based milk under the trademark of " Vitamilk "and a non carbonated orange soft drink under the trademark of " Green Spot ". The company is now inviting suitable people with passion for our b ... Read more
Why join us: กรีนสปอต เป็นบริษัทที่มีความมั่นคง มีสวัสดิการที่ครอบคุมทั้งพนักงานและครอบครัวRead more
There are no jobs for this company. Below are the jobs that you might be interested in.
Upload your resume.
Get found by the Employers.



Experience:
1 year required
Skills:
Civil Engineering, AutoCAD, Cost Estimation
ถอดแบบ ประมาณราคา.
ชี้แจงและแนะนำในงานพื้นฐานวิศวกรรม.
ประสานงานโครงการและผู้รับเหมา.
อายุไม่เกิน 28 ปี.
ปริญญาตรี สาขาวิศวกรรมโยธา.
สามารถใช้โปรแกรม Auto CAD ได้ดี.
หากมีประสบการณ์ทำงานตรงสายงานมาก่อน จะพิจารณาเป็นพิเศษ.



Experience:
1 year required
Skills:
Service-Minded, Good Communication Skills, Teamwork, English
Ensure the highest possible quality of customer service for customers.
Deliberate with customers or supervising personnel in order to address questions, problems.
Ensure that processes are followed and bring in new ideas for improvement.
Constantly work towards improving customer experience.
Handle customers and vendors requests, as well as external communication with them.
Manage service enquiries and disputes arising from our clients;.
Maintain good relationships and community building efforts with taxi drivers and passengers;.
Perform administrative tasks as assigned.
Bachelor degree or higher.
Prior experience in sales & customer service.
highly driven and independent mindset.
Good interpersonal skills.
Good Team-player.
Sense of urgency, high adaptability to fit with a very dynamic working environment.



Experience:
No experience required
Answering or making calls to clients to learn about and address their needs, complaints, or other issues with products or services.
Provide technical support and customer service to end users through effective communication.
Identify, understand, research and recommend solutions for customer issues by means of company products (ArcGIS knowledge including ArcGIS Desktop, ArcGIS Online, ArcGIS Enterprise, and other related ArcGIS technologies).
Escalate more complex customer technical issues to senior level support colleagues.
Strong phone and verbal communication skills along with active listening.
Ability to patiently communicate technical information clearly and concisely.
One year of experience in position offered or one year as a GIS research fellow, GIS specialist, or related occupation.
Demonstrated experience in ArcGIS Desktop, ArcGIS Enterprise, ArcGIS Online and ArcGIS Apps.
Bachelor in GIS, geography, IT or a related field of study.



Experience:
5 years required
Skills:
Network Infrastructure, Network Administration, English
Research, design and develop new products/ services and technical architectures for service delivery.
Reconfigure existing computer systems to meet with the business requirements.
Oversee active directory service, messaging system, network security and firewall.
Troubleshoot any system issues that arise, keep records and reports of networking issues and their solutions, and escalate if needed.
Help manage projects and resources to implement new systems and services.
Oversee any changes to the computer system.
Coordinate maintenance activities and customer service operations.
Serve as trusted technical expert and coach and mentor junior team members.
Generally, work in an office and may be required to travel to other office locations, both in Bangkok and up-country.
Participate in on-call rotation.
Having to work on some weekends.
Male age between 30-38 years.
Bachelor or higher in Computer Engineer, Computer Science, or IT related fields.
Have a deep understanding of OS, networking technology, and backup system such as Windows server, Linux, VMware, WAN, LAN, Wi-Fi, and tunneling, as well as common software, such as Microsoft Office.
Have knowledge of MS SQL and IIS will be an advantage.
Effective communication and presentation skills.
Good command of spoken and written English.



Experience:
2 years required
Skills:
Customer Relationship Management (CRM), English
Provide Front desk reception duties for the office which includes handling of all phone calls and manage internal & external customers timely and professionally.
Receive and greet all visitors in a professional and warm manner
Collect and distribute all incoming mail and courier items
Develop and maintain a tracking system on all incoming & outgoing mails and courier items for the office
Assist in General Office administration.
Provide secretarial support to Managing Director and Director.
Prepare equipment, stationery and inventory.
Coordinate company activities and events.
Ad hoc tasks may also be as assigned.



Experience:
No experience required
Develop Program, script or use audit tools (e.g IDEA) to retrieve information from the Bank System, EDW or Teradata Databased based on the criteria defined by supervisor to support operations of internal auditor.
Run Program/script to generate routine or ad-hoc reports to support operations of internal auditor.
Perform data integrity review as assign by supervisor.
Bachelor s Degree or higher in any relating to banking business.
3-5 years of total working experience MIS.
Computer literacy esp in SQL commands & IDEA scripting with complex conditions.
Ability to use and programming BI tools i.e.Power Query,Power BI,Tableau.
Good command of Thai and English.



Experience:
3 years required
Develop and execute football marketing strategies and initiatives for sponsors
Creating and keep team up to date on calendar of deliverables
Work hand in hand with key stakeholders such as FA Thailand and other partners to help clients achieving their sponsorship/business objective
Work closely with the Marketing Communication and On-ground activation team to help client with sponsorship executions.
Oversee Client Management operation to deliver full sponsorship benefits (or more) to clients and to provide them with service satisfaction.
Create and update appropriate sponsorship package
Identify potential clients, approach and close sponsorship deals as well as create and update sales progress
Manage Marketing budget
Identify and initiate new business opportunity to create addition revenues. Work alongside other divisions in the company to execute, mange budget according to plan (and lead sales effort should there be any).
Report directly to Sports division CMO.
Male/female over 25 years old
Over 3 years of brand marketing (preferably in FMCG) or advertising agency experience
Bachelor s degree or higher in any field
Good command of English
Strong computer skills: Microsoft Office- Word, Excel, Powerpoint
Creative and inventive, with a great eye for detail and excellent foresight
Good understanding of ATL, BTL and digital media
Excellent interpersonal and team working skills
Excellent presentation skills
Excellent negotiation skills.



Experience:
1 year required
Skills:
Analytical Thinking, Negotiation, Business Statistics / Analysis, English
สำรวจ วิเคราะห์ ประเมินความเสียหายของทรัพย์สินที่ทำประกันภัยไว้กับบริษัทฯ.
นำเสนอข้อมูลรายละเอียดความเสียหาย เพื่อพิจารณาชดใช้ค่าสินไหมทดแทนให้กับผู้เอาประกันภัย.
เพศชาย/หญิง อายุไม่เกิน 30 ปี.
ปริญญาตรี/โท สาขาประกันภัย สถิติ บริหารธุรกิจ วิศวกรรมศาสตร์ หรือสาขาที่เกี่ยวข้อง.
สามารถใช้คอมพิวเตอร์ และภาษาอังกฤษในการพูดและเขียนที่ดี.
มีทักษะด้านการวิเคราะห์.
มีทักษะในการเจรจาต่อรอง.
หากมีประสบการณ์ในสายงานประกันวินาศภัย จะได้รับการพิจารณาเป็นพิเศษ.



Experience:
No experience required
Skills:
Service-Minded, Microsoft Office
ประสานงานจัดทำเอกสารแต่งตั้งลูกค้า Corporate รวมถึงรวบรวมเอกสารแต่งตั้งเป็นหมวดหมู่.
จัดทำ Data Base สำหรับลูกค้า Corporate และคอยอัพเดตลูกค้ารายใหม่ที่เพิ่มขึ้น.
ประสานงานกับหน่วยงานจัดซื้อ และหน่วยงานที่เกี่ยวข้อง เพื่อจัดหาอุปกรณ์ต่างๆที่จำเป็นสำหรับ Sales Corporate.
จัดทำบันทึกภายในต่างๆ และติดติดตามผลจนจบกระบวนการ.
ติดตาม Monitor การจ่ายเงินของลูกค้า Corporate รายเดือน และคอยแจ้งเตือน Sale Executive ที่รับผิดชอบกรณีเกิดปัญหา.
ติดตามขายลูกค้ารายเล็ก ตามที่ได้รับมอบหมาย.
อื่นๆตามที่ผู้บังคับบัญชามอบหมาย.
วุฒิ ปริญญาตรี (ทุกสาขา).
ยินดีรับนักศึกษาจบใหม่.
สามารถใช้คอมพิวเตอร์ และโปรแกรม Microsoft Office ได้ดี.
มีทักษะการประสานงาน.
มีประสบการณ์ธุรการประสานงานจะพิจารณาเป็นพิเศษ.

Pathum Wan, Bangkok,
Legal
Legal


Experience:
3 years required
Skills:
Good Communication Skills, High Responsibilities, Work Well Under Pressure, Negotiation
ติดต่อประสานงานราชการและงานสาธารณูปโภคของโครงการบ้าน (ต่างจังหวัด).
สนับสนุนงานจัดสรรที่ดิน และงานอื่นๆตามที่ได้รับมอบหมาย.
ชายหรือหญิง อายุไม่เกิน 35 ปี.
ปริญญาตรี สาขานิติศาสตร์ หรือที่เกี่ยวข้อง.
มีประสบการณ์ทำงานด้านงานประสานงานราชการและงานสาธารณูปโภค 3 ปี ขึ้นไป หากมีประสบการณ์ด้านงานจัดสรรที่ดินด้วยจะพิจารณาเป็นพิเศษ.
บุคลิกภาพดี มนุษยสัมพันธ์ดี มีทักษะการเจรจาต่อรองและการโน้มน้าวผู้อื่น.
สามารถเดินทางต่างจังหวัดได้ทั่วประเทศ.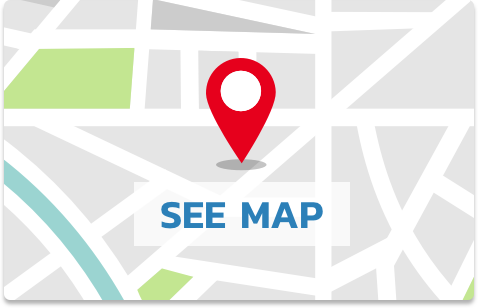 Green Spot Co., Ltd.
288 ถ.ศรีนครินทร์ แขวงหัวหมาก เขตบางกะปิ กรุงเทพฯ 10240
Benefits
Provident fund
Job training
English lessons
Company uniform
Overtime pay
Employee discount
Paid holidays
Annual bonus
Flexible working hours
Learning & Development Opportunities
Five-day work week
Social Security