Company overview
Industry:
Food and Beverage / Catering
Website:
www.thammachartseafood.com
""Thammachart Seafood is the leading provider of premium imported and local fresh, frozen and smoked seafood to retailers in Thailand, notably Central Food Retail, The Mall Group, Villa Supermarket, Tesco & Big-C, with each retail outlet managed by our staff. The Company also operates Seafood Ba ... Read more
Why join us: We offer an attractive remuneration package and career development opportunities to the right candidate.Read more
There are 3 job positions for Thammachart Seafood Retail Co., Ltd.



Experience:
3 years required
Calculate Monthly, DC daily and part-time payroll.
Payroll Payment transfer to Bank.
Provide Provident Fund report and transfer to Bank.
Submit Social Security Fund and report.
Summary salary and benefits for expat submission to Auditor.
Summary headcount report.
Calculate the correct amount incorporating overtime, deductions, bonuses etc. with assistance.
Distribute W/H TAX for PIT and Provident Fund.
Gather information on hours worked for each employee.
Process taxes and payment of employee benefits.
Keep track of hour rates, wages, compensation benefit rates, new hire information etc.
Prepare and key in data for payroll process in system.
Prepare deduct letter of legal Execution department for repayment.
Work Hour: Monday - Friday 08.30-17.30 p.m. following assignment
Working Location: Office Ekkamai(Sukhumvit 63, Good rich building, 5th floor).



Experience:
1 year required
Skills:
Creative Presentation, Industrial Design, Viral Marketing, English
Develop and implement marketing communications materials to support F&B Business.
Initiate new channels of sales, promotion and activities which can increase brand awareness & sales.
Coordinate with F&B team on costing and selling prices.
Work with purchasing team to select new & existing products (seasonal product, MOQ, sales forecast).
Organize photo shoot for marketing purpose.
Prepare monthly sales reports by stores, by promotion.
Evaluate all marketing promotions and activities to the management team.
Follow up with stores to get sales figures and feedbacks from customers.
Coordinate within the team to complete all necessary POSM.
Support team for other assignment to be assigned.
Bachelor's or Master's Degree in Marketing or related field.
1-3 years of experience in Marketing or in related area.(Experience in F&B or food industry would be adventage).
Excellent interpersonal, communication and presentation skill.
Able to work under pressure and meet target/deadline.
Strong leadership, teamwork skill and hard working.
High responsibility, detail oriented, problem-solving & good negotiation skills.
Strong command of written and spoken in English.
Computer literacy (MS Office).
Working day: Mon - Fri(08.30 AM. - 5.30PM.).
Welfare & Benefit:
Social Security.
Provident Fund.
Health insurance, accident insurance and life insurance (5 years Covering family).
Company Annual trip.
Annual party.
Uniform.
Annual leave (staring 8-15 days).
Fix bonus and Performance bonus.
Annual Salary Increment.
Annual Check-up.
Allowance on a particular occasion such as funeral, wedding, etc.



Experience:
2 years required
Skills:
Digital Marketing, Creative Presentation, Facebook Marketing, English
See all reviews for this company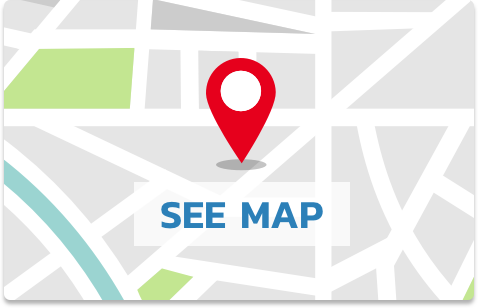 Thammachart Seafood Retail Co., Ltd.
58, 58/1-5, 5th Floor, Soi Sukhumvit 63, Phrakhanong Nua, Wattana, Bangkok 10110
Benefits
Provident fund
Accident Insurance
Phone Allowance
Employee discount
Flexible working hours
Annual bonus
Five-day work week
Performance bonus
Life Insurance
Company phone
Dental Insurance
Health Insurance