Company overview
The main mission of Chulalongkorn University is to be the center for academic learning and professional excellence. Through the pursuit, development, dissemination and application of knowledge, Chulalongkorn University works to educate students with professional know-how and research skills, as well ... Read more
Why join us: ขอเชิญมาร่วมเป็นส่วนหนึ่งกับเราRead more
There are no jobs for this company. Below are the jobs that you might be interested in.
Upload your resume.
Get found by the Employers.



Experience:
5 years required
Skills:
SEO, SEM, Digital Marketing, English
Salary:
฿100,000 - ฿120,000
We are looking for a Marketing Manager to lead our outbound marketing activities. You'll be responsible for presenting our brand and products in ways that will strengthen our brand and boost sales. For this role, you be a creative and quantitative thinker. You should be familiar with various marketing techniques.
Your goal will be to develop and implement the most profitable plans to position and promote our products.
Develop marketing strategies and tactics to get brand awareness which eventually will lead to new marketing leads.
Plan and execute all digital marketing, including SEO/SEM, marketing database, email, social media and display advertising campaigns.
Deploy successful marketing campaigns and own implementation from ideation to execution.
Experiment with a variety of organic and paid acquisition channels like content creation, content curation, pay per click campaigns, event management, publicity, social media, lead generation campaigns, copywriting, performance analysis.
Produce valuable and engaging content for our marketing channels that attracts and converts our target groups.
Collaborate with agencies and other vendor partners.
Prepare and monitor the marketing budget on an annual basis and allocate funds wisely.
Oversee and approve marketing material, from website banners to hard copy brochures and case studies.
Measure and report on the performance of marketing campaigns, gain insight and assess against goals.
Identify Esri Inc's plan and insights, and optimize strategies and performance accordingly.
Demonstrable experience in marketing together with the potential and attitude required to learn.
Solid knowledge of website, email marketing, and other social media platforms.
Comfortable working with numbers, making sense of metrics and processing figures with spreadsheets.
Up-to-date with the latest trends and best practices in online marketing and measurement.
Bachelor or master's degree in Marketing or related field.
Good English proficiency.

฿40,000 - ฿60,000, negotiable


Experience:
4 years required
Skills:
Analytical Thinking, Excel
Salary:
฿40,000 - ฿60,000, negotiable
A Human Capital Consultant will work in a learning-filled environment, participating as an integral member of project teams. You will provide quantitative and qualitative analytical support to senior consultants, drawing meaningful conclusions from client data. You also can expect to.
Manage team of consultants and project coordinator.
Help write and structure client presentations, including recommendations presented to HR leaders, senior management, executives and boards of directors.
Analyze clients' strategic and organizational information and model clients' financial and compensation data versus the market.
Conduct research and analysis to understand industry and organization-specific issues, including business strategy, compensation, and rewards, corporate performance and performance management.
Collect and examine data trends in client financial performance, pay practices and policies, and talent management, including performance management, succession planning, rewards, selection/recruiting and leadership/employee development.
Help clients achieve responsible executive remuneration by translating business strategies and shareholder expectations into performance measurement and talent management systems.
Develop project management and consulting skills, ultimately serving as day-to-day client contact for project areas including data requests and data management.
A Master degree in finance, economics, statistics, mathematics, human resources (HR) and/or accounting coursework preferred.
Business, finance, accounting, HR and/or economics internship experience preferred.
Strong analytical skills, both quantitative and qualitative, and a strong background in Excel.
Experience in data analysis, financial modeling and presentation design.
Excellent organizational, interpersonal, verbal and written communication skills.
Intellectual curiosity, seeking opportunities to develop new skills.
Flexibility, adaptability and the ability to work under tight deadlines or changing client needs.
Superior organizational skills and strong attention to detail.
Team and client-focus attitude.



Experience:
No experience required
Skills:
Angular.js, node.js, Java, MySQL, Spring Framework, Hibernate, J2EE, JSP, Thai
Develop program with Java Technology.
Use OOP concepts and UML diagrams based on company standards.
Build and deploy application.
Work mostly independently within task guidelines established by management.
Perform work based on defined process and provide feedback on process improvements as appropriate.
Co-operate with team leader in estimation effort, developing plan/schedule and performing tasks according to the plan.
Bachelor's Degree or higher in Computer Science/ Engineering/ Information Technology or related fields.
0 - 10 year experience in JAVA Programming for programmer.
Knowledge of Web Application in JSP J2EE.
Knowledge of conception of Object Oriented Programming.
Knowledge of SQL Command.
Knowledge in java framework such as Spring, Hibernate,PLSQLWeb Sphere etc.
Technical Skills Required: JAVA / J2EE, Javascript, HTML, XML, Eclipse, Jboss, Websphere, MVC, Struts, UML, SVN, Maven, Junit, GWT.
Location: MEA Ratburana.
Contace: 02-781-9000 #4268.



Experience:
5 years required
Managing small and large scale projects.
Overseeing team members and delegating tasks.
Devising timescales and ensuring projects stay within a designated budget.
Structuring projects and devising efficient processes.
Liaising with clients and the creative team to ensure projects run smoothly.
Signing-off work and checking it is of the highest quality.
Providing knowledgeable creative input to all campaigns.
Bachelor s Degree in Mass communication (TV and Broadcast).
Experience 5-8 years in TV Chanel.
Experience in social media video content, live and broadcast.
A full knowledge of digital production processes.
A proven track record in fast paced environments.
The ability to push a team to deliver high quality work.
A pro-active approach to new creative opportunities.
Significant industry experience.
Impressive communication skills and an enthusiastic approach to liaising with clients.
Good command of English.

฿70,000 - ฿100,000, negotiable


Experience:
3 years required
Skills:
Project Management, Budgeting
Salary:
฿70,000 - ฿100,000, negotiable
Create and execute project work plans and revises as appropriate to meet changing needs and requirements.
Identifies resources needed and assigns individual responsibilities.
Manages day-to-day operational aspects of a project and scope.
Reviews deliverables prepared by team before passing to client.
Effectively applies our methodology and enforces project standards.
Prepares for engagement reviews and quality assurance procedures.
Minimizes our exposure and risk on project.
Ensures project documents are complete, current, and stored appropriately.
Tracks and reports team hours and expenses on a weekly basis.
Manages project budget.
Determines appropriate revenue recognition, ensures timely and accurate invoicing, and monitors receivables for project.
Follows up with clients, when necessary, regarding unpaid invoices.
Analyzes project profitability, revenue, margins, bill rates, and utilization.
Degree in Computer Science, Computer Engineer, Information Technology or IT related field.
Over 3-5 years of working experience in project management.
Good background and familiar with IT service industry. (Sector Banking, Government etc.).
Strong project management and planning skill.
Good command of English.



Experience:
1 year required
Develop program with Java Technology.
Use OOP concepts and UML diagrams based on company standards.
Build and deploy application.
Work mostly independently within task guidelines established by management.
Perform work based on defined process and provide feedback on process improvements as appropriate.
Co-operate with team leader in estimation effort, developing plan/schedule and performing tasks according to the plan.
Bachelor's Degree or higher in Computer Science/ Engineering/ Information Technology or related fields.
10 year experience in JAVA Programming for programmer.
Knowledge of Web Application in JSP J2EE.
Knowledge of conception of Object Oriented Programming.
Knowledge of SQL Command.
Knowledge in Java framework such as Spring, Hibernate, Web Sphere etc.



Experience:
2 years required
Skills:
Web development, Python, Angular.js
Develop web/mobile application.
Working with SA to receive application requirement.
Suggest technical solution match with application requirement.
Bachelor's Degree in Computer Science, Computer Engineer, IT or related fields.
2+ years experience in web development.
Experience in develop web application usingPython, AngularJS, Node.js.
Having experience in mobile application should be advantage.



Experience:
No experience required
Skills:
Electrical Engineering, English
Gulf Energy Development Public Company Limited.
To prepare, maintain, analysis, troubleshoot and calibration of all equipment also control system as PLC, DCS, SCADA.
To monitor the environmental system.
Bachelor's degree in Electrical Engineering or related fields.
Fresh graduates only.
Able to work at Pathum Thani/ Ayutthaya/ Samut Prakan/ Saraburi / Nakorn Ratchasima/ Chachoengsao/ Prachinburi/ Chonburi/ Rayong/ Songkhla/ Yala.
Able to work "On Call" on weekends and holiday.
Good command of English and computer literacy.
Goal - Oriented, Unity, Learning, Flexible.



Experience:
No experience required
Skills:
Human Resource Management
Provide HR operational support in the areas of performance appraisal, internal transfer.
and promotion.
Manage and update employee database as well as job description in the organization.
Responsible for management of Job Description and benefit.
Provide professional HR support and guidance to employee and manager as required.
Generate report for Executive.
Performing other duties as assigned or required.
Bachelor's degree or Master's degree, preferably in human resources management or related field.
1-3 years hand-on experience in Human Resource Management.
Knowledge in labor law,PMS, KPI will be a plus.
Computer literacy (Microsoft Office).
Good interpersonal skill, well-organized and service-minded.
Energetic and hard working.



Experience:
1 year required
ตำแหน่ง: เจ้าหน้าที่บริหารงานทั่วไป (Fulltime Contract).
งานธุรการและสารบรรณ และการร่างหนังสือราชการ.
กำกับดูแลหรือดำเนินงานด้านการรับ-ส่ง และติดตามหนังสือราชการ.
ติดต่อประสานงานทั่วไปด้านสารบรรณทั้งภายในและภายนอก.
จัดทำเอกสาร หนังสือโครงการ รวมถึงประสานงานบริหารโครงการ.
จัดทำสรุปรายงานผลการดำเนินโครงการตามขอบข่ายของงานสารบรรณ.
ปฏิบัติงานใดๆ ตามที่ได้รับมอบหมายจากผู้บริหารโครงการ.
มีประสบการณ์ 1 ปี ในด้านเอกสารราชการ.
See all reviews for this company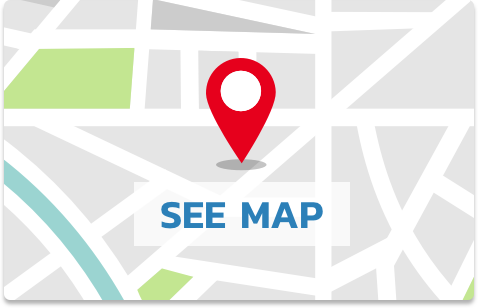 Chulalongkorn University
Chulalongkorn University, Phyathai Road, Pathumwan, Bangkok 10330 Thailand
Benefits
Professional development
Provident fund
Social Security
Education Allowance
Five-day work week
Gym membership
Health Insurance
Overtime pay