Company overview
Website:
www.bangkokinsurance.com
Bangkok Insurance is a leading and firmly - established non-life insurance company for over 70 years of operating. We are currently seeking for highly motivated and experienced professionals to join our winning team forth following position. The successful candidates will receive attractive salary, ... Read more
There are no jobs for this company. Below are the jobs that you might be interested in.
Upload your resume.
Get found by the Employers.



Experience:
No experience required
Skills:
Adobe Photoshop, Adobe Illustrator
ข้อควรรู้ก่อนทำงานกับทางหจก.ลัดดาการ์เด้นช็อป
เนื่องจากทางบริษัทมีปริมาณงานที่มาก และต้องมีการแก้ปัญหาเฉพาะหน้าค่อนข้างมาก อีกทั้งจำเป็นที่จะต้องทำงานให้จบภายในระยะเวลา 1 ชม.โดยเฉพาะงานด้านเอกสาร เช่น การจัดทำใบเสนอราคาและตกแต่งภาพเพื่อให้ลูกค้าทำการตัดสินใจซื้อสินค้าของทางบริษัทได้เร็วขึ้น กรณีงานขนาดเล็กจะต้องมีการคิดหาวิธีที่ดีที่สุดเพื่อให้งานเสร็จเร็วที่สุด เก็บเงินลูกค้าให้ได้เร็วที่สุด และไม่ต้องหาตัวงานเปรียบเทียบเนื่องจากงานของทางบริษัทไม่มีใครทำมาก่อนจึงต้องแก้ปัญหาในงานตามแต่กรณีไป โดยต้องสามารถจัดลำดับให้ถูกว่างานไหนเร่งด่วนหรือด่วนที่สุดในวันนั้นๆ.
มีทักษะด้านการสื่อสารและมนุษยสัมพันธ์ดี รับฟังความคิดเห็นต่างๆ ชอบทำงานร่วมกันกับผู้อื่น.
ใช้โปรแกรมกราฟิกและภาพของAdobeได้คล่อง (Photoshop, Lightroom, Illustrator, Premiere Pro, After Effectsเป็นต้น).
จัดทำเอกสารสัญญาหรือเอกสารต่างๆของลูกค้าที่จัดทำการซื้อขายกับบริษัท.
นำเสนอแนวคิดที่จะทำให้งานน่าสนใจ ใหม่ และโดดเด่นอยู่เสมอ.
ประสานงานกับทีมงานภายในเพื่อควบคุมการขนส่งเเละการติดตั้งให้เป็นไปตามแผน.
แก้ไขปัญหาและให้ความช่วยเหลือให้แก่ลูกค้า ในด้านสินค้าและบริการให้ดำเนินไปอย่างราบรื่น.
กำลังศึกษาในระดับปริญญาตรี นิเทศศาสตร์ บริหารธุรกิจ ศิลปกรรมศาสตร์ เทคโนโลยีสารสนเทศและการสื่อสาร กราฟิกดีไซน์ ดิจิตัลมีเดีย หรือสาขาที่เกี่ยวข้อง.
อยากลองใช้ความคิดสร้างสรรค์ มองหารูปแบบใหม่ในการใช้social mediaในการสื่อสาร สนใจเทรนด์ที่สร้างความสนใจและกระแสในสังคม.
รับผิดชอบต่องาน รักษาเวลา รักการทำงานที่มีคุณภาพ ละเอียดรอบคอบ ทำงานเป็นระบบ.
เป็นตัวกลางในการประสานงานระหว่างลูกค้ากับทีมงาน.
สร้างความสัมพันธ์อันดีกับลูกค้า ทำให้งานราบรื่น ลูกค้าพึงพอใจ เพื่อให้ได้งานต่อเนื่องในอนาคต.
ดูแล และรับผิดชอบตามที่บริษัทได้มอบหมายงานให้.
มีความพร้อมที่จะเรียนรู้ทักษะในชีวิตการทำงาน และอยากเตรียมตัวก่อนการออกไปทำงานจริง.
มีค่าตอบเเทนหลังฝึกเสร็จ, ค่าตอบเเทนรายเดือน, เบี้ยเลี้ยงอื่นๆ.



Experience:
No experience required
yourResponsibilitieswill be:
Monitoring Rider Logistic Performance.
Monitoring Delivery Adjustment for Cities and Bangkok.
In charge of area expansion on logistic aspect.
Working closely with the internal team.
Bachelors degree in related field.
At least 1-2 year experience in logistics or delivery is preferred.
Strong analytical skill.
Ability to work under pressure.
Experience of working for delivery company is a big advantage.
Thai National with good command of English.



Experience:
1 year required
yourResponsibilitieswill be:
Working in close cooperation with all divisions of our Regional and Global Payments Team as well as with several other departments;.
Ensuring smooth business operations for all instruments in the area of Payments/Financial Services within the foodpanda universe; Coordinating with local, regional and central teams on business requirements in the domain of digital payments and manage all business operations related requirements as well;.
Coordinating with different teams to ensure the end customer has the best experience while using the payment instruments compared to global benchmarks.
Carry out market research to present the best practices in the world of payments and also to gather concrete customer requirements.
Coordinate with regional and global teams to ensure all reporting/data related to payments is tracked in an efficient manner.
Ensuring smooth business rollouts for all instruments in the area of Payments/Financial Services within the foodpanda universe;.
Ensuring all stakeholders like (Finance, legal, Customer Care, Tech, Product etc.) are aligned on the roll out tasks needed to be done and every task is completed within the stipulated time.
Develop a streamlined process for subsequent roll outs in the country.
At least 3 years of experience working in a company which offers digital payment solutions.
Strong experience in managing all business operations related items for digital payment solutions.
Strong experience in getting dashboards and reports developed for tracking of performance.
Strong experience in understanding the customer needs when it comes to digital payment solutions and scoping them in an efficient manner.
Strong project management and organizational skills; coordinate complex projects.
Very strong analytical and troubleshooting skills.
Able to work independently if required, and learn quickly and adapt to different roles in a growing team.
A sense of urgency, pragmatism and a solution-oriented approach to problem-solving.

฿20,000 - ฿30,000, negotiable


Experience:
1 year required
Skills:
Business Statistics / Analysis, Financial Modeling, English
Salary:
฿20,000 - ฿30,000, negotiable
ADGES Consulting specializes in three business areas; consulting, assessment, and academy. We are the trusted partners by the world leading organizations. We strive to provide world-class, practical and insightful business and learning solutions to our clients. To cope up with the surge in our clients' demands, we are looking for our team partners who share our passion and values.
ADGES partners with the best in the business. We work side-by-side the world great leadership guru and thinkers. We love innovative ideas with proven results. We are proud of our achievements and impacts that we have created in the business community. For consulting, we are the strategic partnership with RBL, a consulting firm founded by Dave Ulrich and Norm Smallwood. Dave is named the father of 'modern HR'. For Assessment, ADGES Consulting represents Emergenetics, the fast and forward thinking assessment and team applications provider. As for leadership development, we are the exclusive partner with Bluepoint Leadership, the world's leader in designing and facilitating leadership development program.
As part of a forward looking, young and energetics organization, you will be challenge but you will be developed at your fullest potential. You will work with the best around the world. If you think, you have what it takes. Let us hear from you.
A Project Coordinator/Business Analyst will work in a learning-filled environment, participating as an integral member of project teams. You will provide quantitative and qualitative analytical support to senior consultants, drawing meaningful conclusions from client data. Project Coordinator is a first step for junior graduate who dreams to take on Consulting position. This is a perfect chance to groom you and expose you to real players in the industry.
You also can expect to:
Help write and structure client presentations, including recommendations presented to HR leaders, senior management, executives and boards of directors.
Analyze clients' strategic and organizational information and model clients' financial and compensation data versus the market.
Conduct research and analysis to understand industry and organization-specific issues, including business strategy, compensation and rewards, corporate performance and performance management.
Collect and examine data trends in client financial performance, pay practices and policies, and talent management, including performance management, succession planning, rewards, selection/recruiting and leadership/employee development.
Help clients achieve responsible executive remuneration by translating business strategies and shareholder expectations into performance measurement and talent management systems.
Develop project management and consulting skills, ultimately serving as a day-to-day client contact for project areas including data requests and data management.
Provide administrative supports to ensure the project team and a team of facilitators can provide the best learning experiences that create learning with impacts. Administrative supports cover preparing materials, event rooms, coordinate with vendors to ensure smooth learning and consulting operations.
Coordinate with facilitators, vendors, and learning partners to deliver learning program and other consulting projects.
A Bachelor/Master degree in general management, human resources (HR) and/or other relevant areas are preferred.
Business, finance, accounting, HR and/or economics internship experience preferred.
Strong analytical skills, both quantitative and qualitative, and a strong background in Excel.
Experience in data analysis, financial modeling and presentation design.
Excellent organizational, interpersonal, verbal and written communication skills.
Intellectual curiosity, seeking opportunities to develop new skills.
Flexibility, adaptability and the ability to work under tight deadlines or changing client needs.
Superior organizational skills and strong attention to detail.
Team and client-focus attitude.



Experience:
5 years required
We are looking for an experienced and qualified Head Chef to organize the kitchen's activities for our new standalone seafood restaurant located on Soi Thonglor. You will be the first in command in the facilities and will create and inspect dishes before they arrive at the customers ensuring high quality and contentment.
Control and direct the food preparation process and any other relative activities.
Construct menus with new or existing culinary creations ensuring the variety and quality of the servings.
Approve and "polish" dishes before they reach the customer.
Plan orders of equipment or ingredients according to identified shortages.
Arrange for repairs when necessary.
Remedy any problems or defects.
Be fully in charge of hiring, managing and training kitchen staff.
Oversee the work of subordinates.
Estimate staff's workload.
Comply with nutrition and sanitation regulations and safety standards.
Foster a climate of cooperation and respect between co-workers.
Degree in Culinary Science or related certificate.
Proven experience as head chef.
Exceptional proven ability of kitchen management.
Ability in dividing responsibilities and monitoring progress.
Outstanding communication and leadership skills.
Up-to-date with culinary trends and optimized kitchen processes.
Good understanding of useful computer programs (MS Office, restaurant management software, POS).
Credentials in health and safety training.

฿25,000 - ฿70,000, negotiable


Experience:
2 years required
Skills:
Branding, Digital Marketing, Market Analysis, English
Salary:
฿25,000 - ฿70,000, negotiable
รับสมัครบุคคลที่มีความเป็นผู้นำ มีความคิดสร้างสรรค์ และช่างสังเกต สนใจในเทคโนโลยีใหม่ๆ
ติดตามข่าวสารเพื่อการพัฒนาสินค้าและกลยุทธ์ทางการตลาด.
เรียนรู้ ทดลอง เครื่องมือและโอกาสทางการตลาดใหม่ๆ เพื่อนำมาปรับใช้อยู่เสมอ.
วางแผนกลยุทธ์ สร้างสรรค์แคมเปญต่างๆ เพื่อภาพลักษณ์ของแบรนด์.
บริหารงบประมาณ และค่าใช้จ่าย.
ตรวจสอบข้อความ Art work สื่อ และ Keyword ต่างๆ ให้ถูกต้อง.
มีประสบการณ์ตรงตามสายงานจะพิจารณาเป็นพิเศษ.
เงินเดือนพิจารณาตามประสบการณ์.



Experience:
3 years required
Skills:
.NET, C#, Java, Javascript
202 CDG House, Chongnonsee, Yannawa, Bangkok 10120 CDG GROUP (0) 2 678 0200 Ext.2875 (Tanitar).
Develop program with.NET or Java Technology.
Use OOP concepts and UML diagrams based on company standards.
Build and deploy application.
Work mostly independently within task guidelines established by management.
Perform work based on defined process and provide feedback on process improvements as appropriate.
Co-operate with team leader in estimation effort, developing plan/schedule and performing tasks according to the plan.
Bachelor degree in Computer Engineering, Computer Science, IT or related field.
Experience 3 years in programming with C#.Net or JAVA or JavaScript or HTML.
Excellent problem solving and analytical skill.



Experience:
No experience required
Skills:
Teaching, English, Thai
เรากำลังมองหาครูสอนภาษาไทยให้ชาวต่างชาติที่รักในการสอน มีความมั่นใจ และเป็นคนสนุกสนาน.
สิ่งที่คุณจะได้รับ.
เงินเดือน/ โอที.
ประกันสังคม.
โบนัสตามผลประกอบการ.
โบนัสในกรณีที่พนักงานดูแลสุขภาพตนเองได้ดีเยี่ยม.
ประกันชีวิต/สุขภาพ (ประกันหมู่).
วัคซีนไข้หวัดใหญ่ 1 ครั้ง ต่อปี.
อาหารกลางวัน.
ฟิตเนส สระว่ายน้ำ ห้องอบไอน้ำ และซาวน่าให้ใช้บริการภายในอาคาร.
ทริปท่องเที่ยวบริษัทปีละ 1 ครั้ง.
วันหยุดยาวช่วงคริสต์มาสและปีใหม่.
เงื่อนไขการทำงาน.
วันและเวลาทำงาน: วันจันทร์ - วันศุกร์, เวลา 08:30-17:30 น.
วันหยุด: วันเสาร์-วันอาทิตย์ และวันหยุดนักขัตฤกษ์.
สอนภาษาไทยให้ชาวต่างชาติ (ฟัง พูด อ่าน เขียน).
เพศหญิง อายุระหว่าง 22-25 ปี.
วุฒิการศึกษาระดับ ปริญญาตรี ขึ้นไป ไม่จำกัดสาขา.
มีความรู้ความเข้าใจรูปประโยคไวยากรณ์ภาษาไทยในระดับที่ดี.
กล้าแสดงออก สดใส อารมณ์ดี มีมนุษยสัมพันธ์ บุคลิกภาพดี.
รักงานสอน มีความรับผิดชอบ.
สามารถสื่อสารภาษาอังกฤษได้.
หากสามารถสื่อสารภาษาอื่นได้จะพิจารณาเป็นพิเศษ.
ยินดีรับนักศึกษาจบใหม่หรือผู้ไม่มีประสบการณ์ (มีการฝึกอบรมให้).

฿18,000 - ฿35,000, negotiable


Experience:
No experience required
Skills:
Excel, Python, SQL
Salary:
฿18,000 - ฿35,000, negotiable
ถ้าคุณชอบการวิเคราะห์ สนุกในการนำเสนอข้อมูลด้วยวิธีใหม่ๆ ช่างสังเกต สนุกในการมองหาความแตกต่าง นี่คืองานของคุณ.
ประสานงาน รวบรวมข้อมูล วิเคราะห์ข้อมูลในการขายและการตลาด.
นำเสนอเพื่อสนับสนุนกิจกรรมให้ตรงตามความต้องการลูกค้า.
สามารถใช้ Excel, Phyton, SQL ได้เป็นอย่างดี.
มีประสบการณ์ตรงกับสายงานจะพิจารณาเป็นพิเศษ.



Experience:
No experience required
บันทึกรายการรับเงิน บันทึกบัญชีรายได้และตัดรายได้ล่วงหน้า.
จัดทำเอกสารใบแจ้งหนี้,ออกเอกสารใบลดหนี้.
ออกใบกำกับภาษีขาย ตรวจสอบความถูกต้องของใบกำกับภาษีขาย.
จัดทำใบวางบิลและแผนงานเก็บเช็ค.
ตรวจสอบเอกสารการชำระเงินจากลูกหนี้แต่ละราย.
จัดทำรายงานภาษีขายและภาษีหัก ณ ที่จ่าย.
จัดทำและตรวจสอบกระทบยอดบัยชีธนาคารและบัญชีอื่นๆ.
ทำบัญชีด้านรับ (AR).
ตรวจสอบความถูกต้องของการบันทึกบัยชีรายได้ประจำเดือน.
ตรวจสอบการกระทบยอดบัญชีแยกประเภทที่เกี่ยงข้องและจัำทำรายละเอียดประกอบงบการเงินประจำเดือนเพื่อประการ.
อื่นๆตามที่ได้รับมอบหมาย.
See all reviews for this company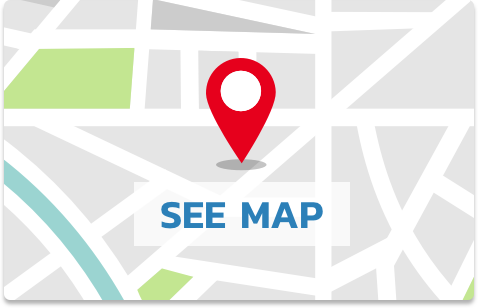 Bangkok Insurance Public Co., Ltd. (BKI)
25 อาคารกรุงเทพประกันภัย ถนนสาทรใต้ แขวงทุ่งมหาเมฆ เขตสาทร กรุงเทพฯ 10120
Benefits
Five-day work week
Performance bonus
Company uniform
Pension Fund
Employee discount
Health Insurance
Education Allowance
Accident Insurance
Transport Allowance
Social Security
Overtime pay
Dental Insurance
Learning & Development Opportunities
Life Insurance