There are no jobs for this company. Below are the jobs that you might be interested in.
Upload your resume.
Get found by the Employers.



Experience:
3 years required
Skills:
Accounting, Microsoft Office
ดูแลบัญชีด้านจ่ายทั้งระบบ.
จัดทำรายงานกระทบยอดทางบัญชี.
ควบคุมดูแล บัญชีเจ้าหนี้/ลูกหนี้.
สามารถปิดงบได้.
บันทึกข้อมูลลงโปรแกรม Navition จะพิจารณาเป็นพิเศษ.
จัดทำรายงานภาษีซื้อ-ภาษีขาย.
จัดทำภาษีหัก ณ ที่จ่าย ภงด. 3, 53, 1, 50, 51.
จัดทำบัญชี ภาษีอากร สรุปภาษีซื้อ-ขายประจำเดือน.
จัดทำใบแจ้งหนี้,ใบกำกับภาษี, ใบวางบิลและรับเช็ค.
จัดทำใบสำคัญรับ-จ่าย.
จัดทำภาษีเงินได้นิติบุคคลกลางปี, ภาษีเงินได้นิติบุคคลประจำปี.
เพศหญิง วุฒิการศึกษาปริญญาตรี หรือสูงกว่า.
อายุ 26 - 34 ปี.
มีประสบการณ์อย่างน้อย3 - 5 ปีขึ้นไป.
มีความสามารถด้านคอมพิวเตอร์ โดนเฉพาะโปรแกรม Excel และโปรแกรมบัญชี MAX5.
มีความละเอียดในการทำงาน มีความขยัน อดทน และรับผิดชอบต่อหน้าที่.
มีความสามารถแก้ไขและตัดสนใจปัญหาเฉพาะหน้าได้ดี.
มีความรู้ด้านภาษีอากร.
มีทักษะในการติดต่อประสานงาน.
มีความรู้ทางด้านวิชาชีพบัญชีและภาษี.
มีมารยาท วางตัวเหมาะสม มีความซื่อสัตย์และตรงต่อเวลา.



Experience:
2 years required
Skills:
Digital Marketing, Creative Presentation, Facebook Marketing, English



Experience:
No experience required
Skills:
Network Infrastructure, Software Architecture
Responsible for implement and technical support for network solution.
Provide detail design, planning and consulting network and security solution to customer.
Install and provide configuration to network equipment and network services.
Troubleshooting, determine cause of the problems, follow up and solve the problem - Provide implementation, maintenance, and integration of the corporate WAN, LAN and server architecture.
Bachelor's Degree or higher in Computer Engineering /Computer Science or IT related field.
Experience in Network installation and support LAN/WAN and Network Management will be advantage.
Knowledge of TCP/IP networking such as Routing, Switching, QoS and security.
Knowledge on computer OS, DNS, DHCP, E-mail system.

Huai Khwang, Bangkok,
Sales
Sales


Experience:
No experience required
Identifies business opportunities by identifying prospects and evaluating their position in the industry; researching and analyzing sales options.
Sells products by establishing contact and developing relationships with prospects; recommending solutions.
Maintains relationships with clients by providing support, information, and guidance; researching and recommending new opportunities; recommending profit and service improvements.
Prepares reports by collecting, analyzing, and summarizing information.
Maintains quality service by establishing and enforcing organization standards.
Contributes to team effort by accomplishing related results as needed.



Experience:
1 year required
Special Skill & Competencies Create test case.
Male/Female with Thai nationality.
Gather and manage test data requirements.
Execute test scripts.
Document test results.
Escalate of test defects and issues.
Re-test repaired defects.
Bachelor's Degree of Computer Science, Business Computer, Computer Engineering or IT related field.
Strong knowledge in Banking is high priority considered.
Knowledge of software development life cycle is preferable.



Experience:
3 years required
Skills:
Project Management, UML Design
Responsible for analysis and design according to requirement.
Get a requirement from a user.
Able to transform business requirement to a technical solution.
Control application development to SDLC and project responsibility.
Provide guidance and consultation to user.
Create Document to support the project (Functional specification, High-Level Design specification, Detail Design specification, Operation workflow, and User Manual).
Bachelor's Degree in Computer Science or Computer Engineer or any related field.
At least 3 years experience in Analyst and Design for Finance & Accounting, Hire-Purchase and Non-Life insurance.
Strong in user requirements gather, analysis and application design by creating specification documents.
Good Knowledge and experience in UML, Object Oriented, J2EE & Java Technology(Servlet, JSP, EJB, JMS, XML), C#.net and Web Services.
Good knowledge and experience in Relational Database and SQL (Standard Query Language).
Knowledge in IBM WebSphere, DB2, Oracle and Crystal Report Enterprise it advantage.
Strong Leader and good skill communication.
Ability to work in a team & as well as independently.

฿40,000 - ฿50,000, commission paid with salary


Experience:
3 years required
Skills:
Sales, Market Analysis, English, Thai
Salary:
฿40,000 - ฿50,000, commission paid with salary
ADGES representsworld-class solutions that work effectively with Thai and Southeast Asia learner profile. We have a long-list of successful engagements that span across Asia Pacific region. Your search for world-class and professional Leadership & Team Development Trainer ends here.
The Leadership & Team Development Trainer will help drive company values and philosophy through training and content development activities that are strategically linked to the organization s mission and vision. The position works with the Talent Leadership team to identify and address employee and organizational development needs. The position is responsible for ensuring effective training programs are in place to enable the achievement of desired business results. Training programs focus on a variety of topics: including personality profile for individual and team, communication, coaching, and management/leadership skills. Conducts needs assessments, designs and develops training programs. Facilitates the delivery of both custom and corporate training programs. Measures the effectiveness of training to ensure a return on investment.
Essential Duties and Responsibilities:
Facilitating Leadership and Employee Development Programs.
Helps employees identify specific behaviors that will contribute to service excellence.
Coaches managers to enhance own performance and to improve the performance of employees.
Develops specific training programs to improve service performance.
Works with leadership team to determine development needs of managers.
Designs, develops and delivers a management development program to build effective management skills.
Drives brand values and philosophy in all training and development activities.
Content Development.
Assists in the all phases of the content development cycle, including needs analysis, planning, designing, developing, implementing, evaluating and editing.
Manage multiple program development projects simultaneously by prioritizing project deadlines. Tracks program development life cycles; ensures that any problems are addressed, escalated when needed, and resolved quickly.
Develops participant and instructor materials (course manuals, workbooks, handouts, job aids, etc).
Develops self-paced elearning, instructor-led training (both in-person and virtual classroom material).
Work with Training Team to review all curriculum components annually with subject matter experts based on evaluation/feedback.
Develop updated curriculum as required by results of annual review.
Works with team to monitor and evaluate training program, assess results, implement enhancements, and provide recommendations for training program effectiveness.
Managing and Administering Employee Training.
Promotes and informs employees about all training programs.
Uses effective training methods to ensure employees have a good understanding of competencies and can demonstrate the proper knowledge, skills and abilities.
Administers and delivers core training initiatives which include: our Core Competency Curriculum, Management/Leadership Skills, Myers Briggs, HBDI, and Customer Service Skills.
Makes any necessary adjustments to training methodology and/or re-trains as appropriate.
Ensures adult learning principles are incorporated into training programs.
Developing Training Program Plans.
Develop communication and roll out strategy plan for new talent development initiatives.
Partners with operational leaders to assess if employees demonstrate effective technical and leadership skills.
Evaluating Training Program Effectiveness.
Aligns current training and development programs to effectively impact key business indicators.
Ensures all training and development activities are strategically linked to the organization s mission and vision.
Measures transfer of learning from training courses back to the business.
Tracks key business indicators to determine the effectiveness of current training and development programs.
Required Qualifications/Skills:
Excellent facilitation skills.
Strong writing and editing skills.
Instruction Design experience.
Content/Curriculum Development.
Excellent organizational, operational and process/project management skills.
Strong communication and relationship management skills.
High Influencing and consulting skills.
A good understanding of the learning and development industry.
Ability to work flexible schedule to support delivery which may exceed the typical workday.
Travel 25-50% to other locations to support training needs at multiple locations.
Education/Certification/License:
Bachelor s Degree.
At least 5-7 years of related experience in talent development.
This job description has been written to include the general nature of work performed. It is not designed to contain a comprehensive detailed inventory of all duties, responsibilities and qualifications required of employees assigned to this job.



Experience:
1 year required
Skills:
Pleasant Personality, Work Well Under Pressure, Good Communication Skills, English
Commitment to excellence is part of UPS's wining philosophy. It's no surprise then that UPS has been rated the "World 's Most Admired" mail, package and the freight delivery company in a Fortune magazine survey for the fourth consecutive year, So, if you share the same commitment to excellence, come join UPS - the world's largest package and document Delivery Company.
Assisting visitors, customers, job applicants on arrival at the reception desk.
Answer all incoming calls and handle caller s inquiries whenever possible.
Perform administrative task relating to internal communication (e.g. updating of extension/management telephone list, distribution of newsletter/magazine, etc.).
Schedule meeting rooms, ensure reception area, meeting rooms and conference equipment are organized and well prepared.
Manage Messengers and Maids in all facilities.
Coordinate with Building Administrator for building and maintenance service.
Perform adhoc duties such as sort and distribute daily mail, faxes, and name card ordering.
To process and follow-up on booking flight and hotel accommodation for Managing Director.
Provide assistant for Managing Director such as coordinating for Driver, special event and etc.
Issuing/follow up and check time attendance record/award, summary of days.
Handle documentations such as purchase order and vendors negotiation.
Maintain office security by following safety procedures and controlling access via the reception desk (monitor logbook, issue visitor badges).
Bachelor Degree of Business Administration or related.
At least 1 years relevant experience in Receptionist or Administration.
Good Command of English (TOEIC 550 is advantage) and computer literate.
Able to work under minimum supervision.
Good communication skill and professional appearance.

commission paid with salary


Experience:
1 year required
Skills:
Sales, Ability to travel upcountry, Own Transportation and Driving Licence, English
Salary:
negotiable, commission paid with salary
Handle customers/clients approach with Cold call, Visit and ability to close deal (North-East Area).
Search for new Prospect customers and put together all customer database.
Support customer requirements with all media aspects.
Present media to customers and provide useful information to support customers need.
Submit sales report Daily to Sales Manager.
Support data to media agency for any media approach.
Male / Female (Age 24 - 40).
Bachelor Degree (Media Advertising, Marketing, Mass Communication, or other related).
Out of Home media experiences & agency connection is a big plus.
Strong interpersonal skill.
Work well together with team and other staffs.
Well functioned and hard working.
Handle multiple tasks and cope well with pressure.
Own a car and able to travel across the country.
Passion for success and working productivity.
PS. Must implement live 360 application for salesforce.
Attend every quarterly meeting (Ticket will be supported after Pass probation period).



Experience:
No experience required
ลักษณะงาน.
ทำการสำรวจข้อมูลการตลาดของโครงการบ้านและคอนโด ทำรายงานสรุปเพื่อให้เห็นช่องว่างการตลาด.
กำหนด Marketing Campaign, Action Plan และจัดหา Media ที่เหมาะสมเพื่อให้บรรลุเป้าหมาย.
ติดตามผล รายงานสถานการณ์การขายในโครงการที่ดูแล ประเมินสถานการณ์ สรุปการขายในแต่ละ Campaign.
ปริญญาตรี สาขาการตลาดหรือที่เกี่ยวข้อง.
มีประสบการณ์ทำงานด้านการตลาด 2- 5 ปี หากมีประสบการณ์จากบริษัทอสังหาริมทรัพย์มาก่อนจะพิจารณาเป็นพิเศษ.
มีใบขับขี่รถยนต์และรถยนต์ส่วนตัว.
มีความคล่องตัวในการทำงาน ปฏิบัติงานในวันหยุดได้.
ใช้งาน MS Office ได้คล่อง.
สามารถปฏิบัติงานได้ทั้งในกรุงเทพฯและต่างจังหวัด.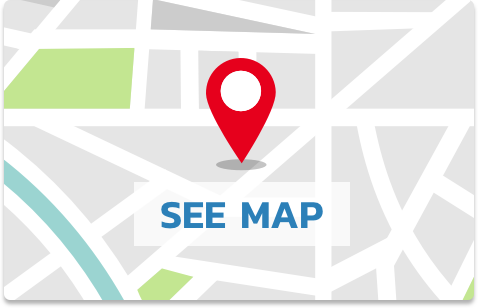 Benefits
Performance bonus
Learning & Development Opportunities