There are no jobs for this company. Below are the jobs that you might be interested in.
Upload your resume.
Get found by the Employers.



Experience:
1 year required
Skills:
Sales, Negotiation, English
Be responsible for sales target achievement and achieve assigned Sales Budget.
Be responsible for sales forecast by product by store..
Monitor sales and prepare daily/weekly and monthly reports..
Review Store weekly Stock counting report..
Prepare and review store weekly plan order..
Manage project promotion launch..
Create promotion to achieve target goal..
Measure effectiveness of marketing campaigns, using analytics tool..
Organized promotional events, exhibitions..
Report on progress example sales report, product stock report, purchase order, commercial invoice etc..
Follow up delivery schedules, resolve or report delays and other problems..
Resolves purchasing problems between department and supplier..
Acquire a thorough understanding of key customers needs and requirements..
Maintain & Expand the relationships with existing customers by continuously proposing total solutions and the right product mixed that meet their objectives.
Takes lead on coordination project execution..
Work closely with Merchandising team for inventory plan, replenishment and new product development..
Communicate closely with team to make sure that all departments are working in the same direction..



Experience:
No experience required
Skills:
Able to work as a shift, Ability to travel upcountry, Mechanical Engineering, Electrical Engineering, English
Provide direct technical guidance and support to the staff on relevant operational and maintenance matters.
Assist in improvement of relevant operations and maintenance procedures.
Analyze incident reports and suggest necessary actions.
Analyze operational data relating to any contractual guarantees and obligations and, if necessary, recommend corrective actions.
Advise and assist in planning and executing relevant maintenance activities and co-ordinate with the Maintenance/Operator and suppliers for the preparation and planning of scheduled and unscheduled inspection activities.
Identify initial spare parts requirements and maintain the required stock availability, ensuring the timely availability of identified spare parts, consumables and tools for scheduled maintenance.
Help in selecting tools and equipment required for maintenance.
During scheduled or unscheduled inspections, co-ordinate between the Operator/Maintenance and suppliers, and ensure that the Operator/Maintenance are aware of all modifications and related technical matters.
Ensure that suppliers of services comply with all necessary Health & Safety and Environmental requirements.
Assist in determining relevant training for power station staff and its subsequent implementation.
Train and guide any Power Station staff periodically assess their ability and potential.
Implement generic Plant Manual and Plant manual guidance documents to reflect the requirements of the PPA Contract and ensure that all procedures are followed.
Consider and actively develop improvement potentials for all processes.
Comply with all legislative Health & Safety requirements relevant to assigned duties and responsibilities.
Support other Power Stations where appropriate.
Must be aware and play a vital role follow by ISO 9001:2000 and ISO 14001:2004 requirements, company s quality and environmental policy, objectives, PMR and Committees suggestions.
Bachelor s degree or higher in Mechanical or Electrical Engineering.
Minimum of 5 years of professional experience in commissioning, operation or maintenance of power station or equivalent field, two of which in combined cycle plants associated with either plant control or thermal block.
Able to plan, develop, implement, and control, financial budgetary forecasts and Maintenance plans.
Must have good knowledge of gas turbines, steam turbines, generators, pumps, valves, boilers, instruments and controls, water chemistry, basic electricity and power plant theory.
Substantial knowledge of engineering practices, functions and processes involved in the operation and maintenance of a Power Station.
Good command of English and computer literacy.
Goal-oriented, Unity, Learning, Flexible.

฿20,000 - ฿25,000, negotiable


Experience:
1 year required
Skills:
Service-Minded, English
Salary:
฿20,000 - ฿25,000, negotiable
Type of Contract:1 year fixed term contract.
Location: Siam Square, Thailand.
ABOUT THE DEPARTMENT/TEAM.
In Examinations we administer 3 million UK examinations in over 850 towns and cities worldwide, promoting the UK as a high-quality assessment provider and helping people gain access to trusted qualifications to support their career and study prospects. In East Asia we administer multiple examinations in 13 countries and we are growing rapidly.
WHAT YOU WILL BE DOING AND WHY.
This is interesting role for those who are looking to embark on a career with us; you will be working in a close knitted team and ensure in providing quality customer service to the customers through exceptional customer service delivery and effective stake holder management, you will also be managing exam customer service channels within the country in collaboration with Marketing and Operations by converting enquiries into sales to support the wider exams team to achieve its annual business targets.
WHAT IS INTERESTING ABOUT IT.
You can take pride in the fact that you will be part of a team that enables the British Council to meet its objectives and gives all our customers an exceptional experience. You will also be able to join regular professional development, training and skills programmes to develop your experience and skills.
WHAT WE ARE LOOKING FOR.
To be able to qualify for this job role, you will require a good command of spoken English and Thai, preferably with English (CEFR B2 or equivalent), Chinese (A1/2) and to have a Degree in the fields of Business Administration, Social Sciences or Marketing. It will also be required that you have at least 1 year experience in working in Education/ Customer service industry, dealing with administration or clerical duties and preferred if you have knowledge of local examination products and CRM with experience in telesales or sales technique. Interested applicants should read through the Role Profile and apply online via:https://tinyurl.com/tha-355e. Closing date for applications:17 September2019 (23:59 UK Time). We offer an attractive benefits package. Only short-listed candidates will be contacted. "Right to work in Thailand".
The British Council is committed to a policy of equal opportunities and welcomes applicants from all sections of the community.
The British Council is committed to the protection of all children and supports the principles of the UNCRC by taking all reasonable measures in our work to ensure a child safe environment. The British Council is committed to maintaining the confidentiality of personal information and undertakes not to divulge any of the applicants personal information to any third party without the prior consent of the applicant. Our privacy policy can be found at http://www.britishcouncil.org/home-privacy-policy.htm. .



Experience:
No experience required
Skills:
Industrial Engineering, Ability to travel upcountry, English
Being a responsible to control the Inventory and work out PR pickups withdrawal - the parcel to parcel inventory control.
Controlling and monitoring materials & supplies and performing the Inventory loan disbursement in the use and maintenance of equipment.
Preventing loss tools and providing the replacement equipment when the damage or loss.
Managing the quality system and environment.
At least bachelor s degree in Industrial Engineering or related fields.
Minimum 3 years experience in material planning, warehouse or logistics management.
Experience in warehouse management system.
Good command of English and computer literacy.
Goal - Oriented, Unity, Learning, Flexible.



Experience:
No experience required
Skills:
Electrical Engineering, English
Gulf Energy Development Public Company Limited.
To prepare, maintain, analysis, troubleshoot and calibration of all equipment also control system as PLC, DCS, SCADA.
To monitor the environmental system.
Bachelor's degree in Electrical Engineering or related fields.
Fresh graduates only.
Able to work at Pathum Thani/ Ayutthaya/ Samut Prakan/ Saraburi / Nakorn Ratchasima/ Chachoengsao/ Prachinburi/ Chonburi/ Rayong/ Songkhla/ Yala.
Able to work "On Call" on weekends and holiday.
Good command of English and computer literacy.
Goal - Oriented, Unity, Learning, Flexible.



Experience:
3 years required
Skills:
Fast Learner, Good Communication Skills, Meet Deadlines, English
Job Responsibilities.
Organizing and servicing Shareholders , Board of Directors and Committee s Meetingsincluding preparation and distribution of appropriate notices of Meetings, Minutes and all relevant documents.
Managing to ensure compliance under relevant laws and regulations.
Preparing documents/applications regarding corporate matters in connection with the Ministry of Commerce.
At least bachelor s degree in Law, Business Administration or related fields.
5-10 years experience in company or corporate secretary.
Experience in listed company would be an advantage.
Good basic financial statement.
Interpersonal communication skills and ability to work as a team member.
Fluent in English both of written and verbal (TOEIC at least 800) and good computer literacy.
Goal - oriented, Unity, Learning, Flexible.
Interested person, please submit your resume via the online system:https://careers.gulf.co.th/. or click"APPLY NOW".
All applications will be strictly confidential and will be kept for at least 1 year.Only shortlisted candidates will be notified.



Experience:
3 years required
Skills:
Digital Marketing, Branding, Thai, English
Develop and execute football marketing strategies and initiatives for sponsors
Creating and keep team up to date on calendar of deliverables
Work hand in hand with key stakeholders such as FA Thailand and other partners to help clients achieving their sponsorship/business objective
Work closely with the Marketing Communication and On-ground activation team to help client with sponsorship executions.
Oversee Client Management operation to deliver full sponsorship benefits (or more) to clients and to provide them with service satisfaction.
Create and update appropriate sponsorship package
Identify potential clients, approach and close sponsorship deals as well as create and update sales progress
Manage Marketing budget
Identify and initiate new business opportunity to create addition revenues. Work alongside other divisions in the company to execute, mange budget according to plan (and lead sales effort should there be any).
Report directly to Sports division CMO.
Male/female over 25 years old
Over 3 years of brand marketing (preferably in FMCG) or advertising agency experience
Bachelor s degree or higher in any field
Good command of English
Strong computer skills: Microsoft Office- Word, Excel, Powerpoint
Creative and inventive, with a great eye for detail and excellent foresight
Good understanding of ATL, BTL and digital media
Excellent interpersonal and team working skills
Excellent presentation skills
Excellent negotiation skills.



Experience:
No experience required
Update and Monitor the Team Report.
Contract Monitoring and Management Plan.
Inventory Management.
Project Timelines Consolidation.
Approach new Business Expansion Strategy.
Document Submission to relevant authority, especially DOA & AOT.
Involve any related site projects.
Collaborate and attend the meeting to discuss and provide or explain relevant information between the organization and the government, particularly DOA & AOT.
Female (Only) age 24-28.
Bachelor Degree in Related Field.
Strong interpersonal & basic communication skills.
Able to travel to upcountry occasionally.
Strong formal paper written skill will be considered as a priority.
Owning a car is a plus.



Experience:
No experience required
Skills:
Adobe Illustrator, Adobe Photoshop
รับผิดชอบในการดำเนินงานจัดทำสื่อโฆษณาต่างๆ ไม่ว่าจะเป็นสื่อสิ่งพิมพ์, ภาพนิ่ง, VDO Presentation เป็นต้น ให้สอดคล้องกับ Corporate Identity และตรงตามวัตถุประสงค์ของผู้ใช้บริการ รวมถึงการวางแผนการใช้สื่อตามแผนงานประชาสัมพันธ์ของบริษัทฯ.
เพศชาย/หญิง อายุไม่เกิน 30 ปี.
ปริญญาตรีหรือโท สาขาวิชานิเทศศาสตร์ ศิลปกรรมศาสตร์ Graphic Design หรือสาขาอื่นที่เกี่ยวข้อง.
รักการบริการ มีมนุษยสัมพันธ์ที่ดี.
มีความรู้ด้าน Computer Graphic และสามารถใช้งานโปรแกรม Multimedia เช่น Photoshop, Illustrator และ Pagemaker ได้เป็นอย่างดี.
สามารถเดินทางไปต่างจังหวัดได้เป็นครั้งคราว.
หากมีประสบการณ์ในการทำงานด้าน Graphic Design จะได้รับการพิจารณาเป็นพิเศษ.



Experience:
No experience required
We are looking for 2 Young Learners Assistants(Part-time) to be based in Ladprao to provide ongoing support to staff and customers both inside and outside the classroom and contribute towards the smooth running of the Primary Learners Programmes in Bangkok.
The main duty of the Young Learners Assistant is to supervise Young Learners inside and outside the classroom, assisting teaching staff and ensuring parents are kept informed and high levels of customer satisfaction are maintained.
On Weekends: 8.00 am - 15.00 pm.
On Weekdays: 4.45 am - 7.15 pm.
Hourly rate: THB 126/ Hour.
Strong oral and written communications skills in both Thai and English.
A positive approach to working with children and the ability to motivate, inspire and build rapport;.
Excellent team working ability.
Good organisational skills and the ability to work flexibly.
IT skills ( Excel, Word, Outlook).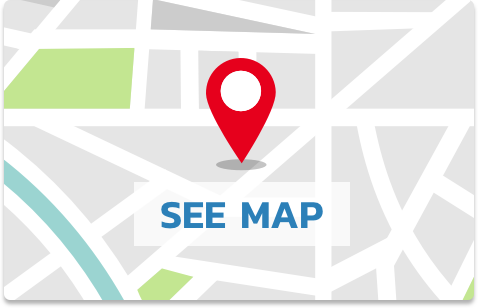 Benefits
Performance bonus
Learning & Development Opportunities