Company overview
Industry:
Energy / Power / Water
B. Grimm Joint Venture Holding Ltd. Doing Business with Compassion for the Development of Civilization in Harmony with Nature. B.Grimm is a multi business corporation. Our roles range from being pioneer to partner. All with an aim to increase effectiveness, efficiency, well-being and cultural ... Read more
Why join us: B.Grimm, as one of the longest established Thai company in Thailand we have been providing world-class technology for a better quality of life for more than 140 years. At our company you work in a modern vertically integrated business and contribute to leading market positions in either area of e ... Read more
There are no jobs for this company. Below are the jobs that you might be interested in.
Upload your resume.
Get found by the Employers.



Experience:
2 years required
This work is critical to a fundamental transformation effort for the organization.
Your responsibilities are to.
Co-ordinate in business requirement capturing.
Estimate timeline for software development.
Create functional specification documents and data dictionary.
Develop software with the functionalities stated in requirement specification.
Perform a software unit test and facilitate in user acceptance test till the deployment of the system.
As a team member of software development project, you are needed to collaborate with other team members to achieve the plan as well as work individually to deliver solutions as assigned.
Contribute to create system requirement documents, testing documents, user manuals and sign-off documents.
Having to work on some weekends.
Male/ female, age between 26-36 years.
Bachelor Degree or Higher in Computer Science, Computer Engineering or other IT related fields.
At least 3-year experience in C#.NET and.NET MVC Framework.
Strong demonstrated experience with at least one relational database system (Oracle, MS SQL, MySQL, PostgreSQL) with good knowledge of SQL.
Experience with system to system interface (e.g. SOAP, REST, etc.).
Have an experience in new social media trends that will put company ahead of other competitors.
Experience in project-based environment would be preferable.
Able to work in a dynamic environment which requires greater flexibility and adaptability.
An ability to communicate effectively with internal customers and team members will be critical to your success.
Good command of spoken and written English.



Experience:
1 year required
Skills:
Business Statistics / Analysis, Oracle, Microsoft SQL Server
Get requirement from users.
Responsible for analysis and design according to requirement.
Able to transform business requirement to a technical solution.
Control application development to SDLC and project responsibility.
Provide guidance and consultation to user.
Create a document to support the project (Functional specification, High-Level Design specification, and User Manual).
Bachelor's Degreein Computer Science, Computer Engineer, IT or related fields.
Experience inanalyst design and gathering requirement from users.
Having experience inResponsive Web Design and designing Native Mobile Application should be the advantage.
Have DBMS knowledge in OracleDB2 or SQL Server.
Self-motivated, smart working strong analytical & problem-solving skills.
Strong analytical skill, conceptual thinking, problem-solving, communication and interpersonal skill.



Experience:
No experience required
Skills:
Adobe Premiere, HTML5, Facebook API, Google Analytics
ใช้โปรแกรม After effect ได้ในระดับปานกลาง
ใช้โปรแกรม Premiere Pro ได้ในระดับปานกลาง
ใช้โปรแกรม Graphic (Photoshop&Illustrator) ได้ในระดับปานกลาง
มีวินัย, ความรับผิดชอบ และ มนุษยสัมพันธ์ดี
ทนรับแรงกดดันได้
มีประสบการ์ณอย่างน้อย 6 เดือน.
ยินดีรับเด็กจบใหม่ ไม่ต้องเก่งแต่พร้อมเรียนรู้
เงินเดือนขึ้นอยู่กับผลงานและประสบการณ์.

฿30,000 - ฿45,000, negotiable


Experience:
2 years required
Skills:
Sales, Management, English
Salary:
฿30,000 - ฿45,000, negotiable
Type of Contract:1 Year Fixed Term (with possibility to extend).
Location:Chaengwattana.
ABOUT THE DEPARTMENT/TEAM
British Council Thailand is one of the biggest in the British Council s global network with thousands of adult and young learner students studying with us. Our main office is based in Siam Square, Bangkok with locations spread out across the Bangkok metropolitan area and around Chiang Mai. Our customers engage with us face-to-face, online, through email and via the phone. Our Sales & Customer Management team provides a high quality and efficient customer service experience to all new and existing customers across all British Council services.
WHAT YOU WILL BE DOING AND WHY
Supervise a team of Sales & Customer Management Officers in the branch to ensure top quality, welcoming and efficient integrated customer engagement experience to all new and existing customers
Work closely with Branch Manager to ensure the branch meets and exceeds the sales and customer management targets and KPIs
Work closely with Branch Manager and HSCM to build a high performing team and embed a results-orientated sales and customer management culture in the SCM process
Monitor quality of delivered work and to ensure share the same best practice and standards with other branches.
WHAT IS INTERESTING ABOUT IT
You can take pride in the fact that you will be part of a team that enables the British Council to meet its objectives and gives all our customers an exceptional experience. You will also be able to join regular professional development, training and skills programmes to develop your experience and skills.
WHAT WE ARE LOOKING FOR
You will bring along at least 3 years supervisor experience in admin & operational environment of customer management related field. Experience of working with children will be an advantage.
One month fixed bonus per year.
03 % of Provident Fund contribution from the Employer.
Medical Insurance and Corporate Medical Excess Claim.
Personal Accidents and Term Life Insurance.
Enjoy 22 days of Annual leave.
Professional development opportunities.
Eligible for sales incentive after passing probation. Interested applicants should read through the Role Profile and please apply viahttps://tinyurl.com/THA-NT-2010ex. Closing date for applications:30June 2019 (23:59. We offer an attractive benefits package. Only short-listed candidates will be contacted.
Right to work in Thailand".
The British Council is committed to a policy of equal opportunities and welcomes applicants from all sections of the community.
The British Council is committed to the protection of all children and supports the principles of the UNCRC by taking all reasonable measures in our work to ensure a child safe environment. The British Council is committed to maintaining the confidentiality of personal information and undertakes not to divulge any of the applicants personal information to any third party without the prior consent of the applicant. Our privacy policy can be found athttp://www.britishcouncil.org/home-privacy-policy.htm. .



Experience:
4 years required
Skills:
Fast Learner, Good Communication Skills, High Responsibilities, Work Well Under Pressure, Energetic, English
Performing research and feasibility studies for new SPP, IPP projects and new project opportunities in energy-related business.
Monitoring developments in investment environment, the energy industry, and technological advances.
Assisting in the creation of presentations with progress reports, key developments and key issues for management.
Liaising with key parties involved in project undertaking and assisting in the preparation of documents, paperwork, and presentations as needed for them.
Bachelor s degree in Engineering and Master s degree in Business Management, Finance or related fields.
Minimum 4 years of working experience in Business Development fields.
Ability to work on Financial model.
Inter-personal relationship skills, ability to communicate with people of different cultures and backgrounds.
Organizational and time-management skills.
Fluent in English both written and verbal.
Graduated from the top ten universities in USA, UK will be a big plus.
Goal - oriented, Unity, Learning, Flexible.
Interested person, please submit your resume via the online system:https://careers.gulf.co.th/. or click"APPLY NOW".
All applications will be strictly confidential and will be kept for at least 1 year.
Only shortlisted candidates will be notified.

฿30,000 - ฿45,000, negotiable


Experience:
3 years required
Skills:
Human Resource Management, Human Resources Development, Recruitment
Salary:
฿30,000 - ฿45,000, negotiable
เพื่อนคู่คิดขององค์กร จัดหาและพัฒนาบุคคลากร เพื่อให้ทันต่อวิสัยทัศน์ขององค์กร.
สรรหาและคัดเลือกบุคลากรให้ได้ตามเป้าหมายที่บริษัทฯ กำหนด.
จัดทำเงินเดือน ค่าล่วงเวลาประจำเดือน.
จัดทำแผนพัฒนาพนักงาน งานประเมินผลการปฎิบัติงาน และงานฝึกอบรมประจำปีให้สอดคล้องกับนโยบายบริษัทฯ.
ดูแลระเบียบวินัยและความประพฤติของพนักงาน.
จัดทำเอกสารต่างๆ เช่น ประวัติพนักงาน, สัญญาจ้าง, สัญญาค้ำประกัน, ใบลา, ใบรับรองเงินเดือน, ใบผ่านการทดลองงาน และเอกสารที่เกี่ยวข้องอื่นๆ.
สร้างแรงจูงใจเพื่อรักษาพนักงานที่มีความสามารถให้อยู่กับองค์กร.
งานแรงงานสัมพันธ์ และประชาสัมพันธ์ภายในบริษัทฯ.
ดูแลสวัสดิการพนักงาน เช่น ประกันสังคม, วันเกิด, ตรวจสุขภาพประจำปี เป็นต้น.
ความรู้ด้านจิตวิทยาในด้านการบริหารคนในองค์กร.
ความรู้เกี่ยวกับภาษีและประกันสังคม.
มีทักษะการสื่อสารที่ดี.
ความเป็นผ้นำ.
มีความคิดสร้างสรรค์.
รู้จักการตลาดผ่านดิจิตอล.



Experience:
No experience required
Get requirement from all business stakeholders and create the solution to solve problem and improve business process by using IT systems.
Analyze and design business model, system flow, integration flow, business logic, scenario case or UX/UI.
Compare vendor, hardware and software to make vendor selection.
Create scenario test case and testing including unit test, integration test, performance test and business test.
Create document testing and training materials for users.
Migrate data and implement IT system.



Experience:
2 years required
Skills:
Vietnamese, English
Are you excited by the chance to use your skills to solve problems and make an impact in your day-to-day work? Can you use your sharp social skills to give Booking.com's partners a friendly, personal and positive experience every time? If so, you could be the hero we're looking for!.
Who we are:
Booking.com is the planet's #1 accommodation site. Booking.com's diverse team, 18,000 strong, is united by a single mission: to empower people to experience the world. Whether in Bangkok or at one of the over 200 offices worldwide, we work hard to help make more than a million travel dreams come true every single day.
Supporting them as they do, as well as our partners who help them do it, is Booking.com's globally diverse Customer Service department. Over 7,000 people, speaking more than 40 languages, in 13 countries worldwide - the CS department is connected by a love of travel and a passion for creating an incredible experience for Booking.com's guests and partners, 24 hour a day, 7 days a week.
So, are you ready?.
The next start date is in Sep/Oct 2019.
This position is based in our Bangkok Customer Service office.
We offer you many benefits when joining our team.
Full time paid training.
Annual leave entitlement.
Quarterly bonus plan.
Work schedule provided 4-6 weeks in advance.
Catered lunch or dinner depending on your work schedule.
Booking.com discount.
Health insurance.
Continuous growth potential, and free and on demand professional training courses.
Want to apply?.
If you like what you see then click the link below to apply! The next page will begin a competency test which is Step 1 of the recruitment process. This should take no longer than 45 minutes to complete.
Liaising between guests and partners to resolve medium to high complexity issues via phone and email on various topics such as: modifications, cancellations or confirmation of reservations, special requests, easy complaints, etc.
Providing accurate, valid, and complete information by using the right tools, methods, and processes.
Ensuring a high level of customer service and a positive guest experience.
Supporting your colleagues with peer learning, and being open to feedback from others.
Positively participating in company events, and in weekly team meetings.
Taking part in new projects and tests that we may need your help with.
Promoting the Booking.com culture.
Fluency in English and Vietnamese.
An affinity for offering excellent customer service.
Ability to adapt and work well under pressure in a fast-paced environment.
Ability to take ownership and solve problems.
Positive and resilient attitude.
Great teamwork skills.
Bachelor's degree with minimum 5 years working experience in a related field.



Experience:
No experience required
Visitor registration and management process.
Greeting visitors, handling incoming calls, taking messages and answering enquirers in professional manners.
Collecting and distributing mails, handling arranging courier services.
Prepare admin tasks such as stationery and office.
Performing ad-hoc duties as and when required.

฿20,000 - ฿25,000, negotiable


Experience:
No experience required
Skills:
Teaching, Good Communication Skills, Microsoft Office, English, Thai
Salary:
฿20,000 - ฿25,000, negotiable
Type of Contract:1 year fixed term contract with possible extension
Location:CU Demonstration Elementary School (Satit Chula).
ABOUT THE DEPARTMENT/TEAM.
Satit Chula is the largest and longest-running of our Thai school contracts with a team of one senior teacher, 14 teachers, one programme coordinator and five YL Assistants. The school is located in Bangkok s city centre within the campus of Chulalongkorn University (one of the country s most prestigious universities, to which it is attached as a demonstration school ).
WHAT YOU WILL BE DOING AND WHY.
Providing ongoing support to staff and customers both inside and outside the classroom and contribute towards the smooth running of the Primary Learners Programmes in Bangkok, you will need:
Supervising young learners inside and outside the classroom.
Assisting teaching staff both inside and outside of the classroom.
Ensuring parents and other caregivers are kept informed and high levels of customer satisfaction are maintained.
Assisting the Partnership Manager and/or Academic Manager with maintaining the storybook library to a high standard.
Assisting with promotional activities and school-related events.
WHAT IS INTERESTING ABOUT IT.
You can take pride in the fact that you will be part of a team that enables the British Council to meet its objectives and gives all our customers an exceptional experience. You will also be able to join regular professional development, training and skills programmes to develop your experience and skills.
WHAT WE ARE LOOKING FOR.
You must have:
Strong oral and written communication skills in both Thai & English.
At least 6 months experiences of working with children, experience of working with kids in Primary and/or Kindergarten are desirable;.
A professional diploma is essential; Early years qualification or Special Education Needs (SEN) qualification will be an advantage.
Computer skill with knowledge of word, excel and outlook. Candidates who are interested and have the right to work in Thailand should apply online via:https://tinyurl.com/THA-NT-1943e. Closing date for applications: 30 June2019 (23.59 UK time).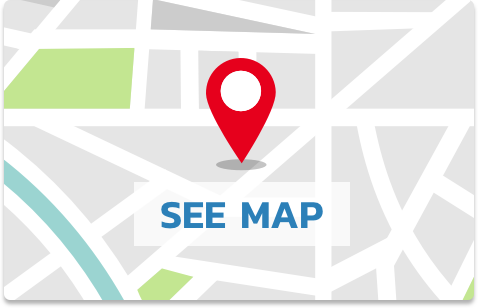 B.Grimm Joint Venture Holding Ltd.
Bangkapi
Benefits
Corporate Social Responsibility Initiatives
Five-day work week
Provident fund
Performance bonus
Social Security