Company overview
Industry:
Energy / Power / Water
Website:
www.bgrimmgroup.com
B.Grimm Group is a multinational conglomerate founded in 1878, based in Bangkok, Thailand. The large-scale conglomerate is active in energy, building & industrial systems, healthcare, lifestyle, real estate, transport, and emerging digital technologies; with 22% annual growth in recent years. We see ... Read more
Why join us: บริษัทฯ ของเราประกอบด้วยบุคลากรที่หลากหลาย ทั้งพนักงานชาวไทยและชาวต่างชาติ ผู้จัดการ วิศวกร ผู้หญิงและผู้ชาย หลากหลายเชื้อชาติ ศาสนา และอายุที่แตกต่างกัน แต่สิ่งที่เรามีเหมือนกันคือ ความโอบอ้อมอารีซึ่งเป็นความปรารถนาให้ผู้อื่นมีความเป็นอยู่ที่ดีและมีความสุขอย่างแท้จริง ซึ่งในวัฒนธรรมองค์กรของกลุ่มบร ... Read more
There are no jobs for this company. Below are the jobs that you might be interested in.
Upload your resume.
Get found by the Employers.



Experience:
3 years required
Skills:
Producing Reports, Good Communication Skills, Thai
ลักษณะงาน.
ประสานงานกับหน่วยงานต่าง ๆ ภายในและภายนอกองค์กรตามที่ได้รับมอบหมาย.
ดูแลและจัดการงานธุรการตามที่ได้รับมอบหมาย.
ออกใบสั่งซื้อ, เงินสดย่อย, รับวางบิล.
จัดทำรายงานสรุปยอดรายวัน รายสัปดาห์ รายเดือน คีย์ข้อมูลลงระบบ และงานอื่น ๆ ที่ได้รับมอบหมาย.



Experience:
2 years required
Skills:
Web development, Python, Angular.js
Develop web/mobile application.
Working with SA to receive application requirement.
Suggest technical solution match with application requirement.
Bachelor's Degree in Computer Science, Computer Engineer, IT or related fields.
2+ years experience in web development.
Experience in develop web application usingPython, AngularJS, Node.js.
Having experience in mobile application should be advantage.



Experience:
1 year required
Skills:
Good Communication Skills, English
งานสรรหาและคัดเลือก สัมภาษณ์.
เทรนนิ่ง อบรมพนักงานใหม่.
ดูแลเอกสารการบันทึกเวลาเข้า - ออก เก็บสถิติ ขาด ลา มาสาย.
เก็บทะเบียนประวัตพนักงาน เอกสารยื่นเข้า-ออกประกันสังคม และเอกสารอื่นๆ.
งานอื่นๆ ที่ได้รับมอบหมาย.
เพศชาย/หญิง ยินดีรับนักศึกษาจบใหม่.
การศึกษา ปริญญาตรี.
สามารถใช้งาน Microsoft Office ได้.
มีมนุษยสัมพันธ์ดี แก้ไขปัญหาเฉพาะหน้าได้.
พร้อมเรียนรู้สิ่งใหม่ๆ มีความอดทน.
วันทำงาน จันทร์-เสาร์ เวลา 9.00-18.00 (วันเสาร์ 18.00-21.00).
เงินเดือน 15,000-20,000.
ติดต่อ ฝ่ายทรัพยากรบุคคล 092-664-5211.
อีเมล์[email protected]



Experience:
3 years required
Skills:
.NET, C#, Java, Javascript
Develop program with.NET or Java Technology.
Use OOP concepts and UML diagrams based on company standards.
Build and deploy application.
Work mostly independently within task guidelines established by management.
Perform work based on defined process and provide feedback on process improvements as appropriate.
Co-operate with team leader in estimation effort, developing plan/schedule and performing tasks according to the plan.
Bachelor degree in Computer Engineering, Computer Science, IT or related field.
Experience 3 years in programming with C#.Net or JAVA or JavaScript or HTML.
Excellent problem solving and analytical skill.
202 CDG House, Chongnonsee, Yannawa, Bangkok 10120 CDG GROUP (0) 2 678 0200 Ext.2875 (Tanitar).



Experience:
No experience required
Skills:
Market Analysis, Market Research, English
Marketing planning, media planning and budget planning for assigned projects.
Analyse market situation.
Summarize weekly & monthly report.
To motivate & supervise agency & internal business units to develop marketing campaign with the highest potential in term of business result.
Male/Female with Thai nationallity.
Bachelor's degree or higher in Marketing / Mass Communication / Business Administrative or related field.
Candidate must possess at least in bachelor degree, any field.
Fresh graduates with positive attitude are also welcome.
Very active and very good personality.
Be able to start working immediately.
Be able to work 6 days / week.



Experience:
2 years required
Skills:
Market Analysis, Digital Marketing, English
วางแผนการจัดกิจกรรมส่งเสริมการขายกับลูกค้าเพื่อผลักดันยอดขายและพัฒนาช่องทางการจัดจำหน่าย.
รวบรวมและวิเคราะห์ข้อมูลทางการตลาด ยอดขาย / กำไร/ คู่แข่ง.
ประสานงานร่วมกันระหว่างฝ่ายขายและฝ่ายการตลาด.
วางแผน จัดทำสื่อ วัสดุอุปกรณ์ และสินค้าส่งเสริมการขาย.
มีความคิดสร้างสรรค์ ชอบเข้าสังคม.
ทัศนคติดี.
เป็นผู้นำเทรนด์.
มีทักษะเชิงคิดวิเคราะห์ และวางแผนกลยุทธ์.
จบการศึกษาระดับปริญญาตรีขึ้นไป.
มีประสบการณ์ทำงานด้านการตลาดมาอย่างน้อย 2 ปี.



Experience:
1 year required
ดูแลงานด้านการวางแผนการผลิตสินค้า ติดตามความคืบหน้าและกำหนดการส่งสินค้า.
ดูแลจัดการด้านการเจรจาต่อรองและการเสนอราคาต่าง ๆ ให้เป็นไปตามเป้าหมายบริษัทฯ.
ดูแลงานด้านการจัดหา, วัสดุอุปกรณ์ ตลอดจน Suppliers ต่าง ๆ.
ประสานงานกับหน่วยงานต่าง ที่เกี่ยวข้อง.
แก้ไขปัญหาการซื้อระหว่างแผนกและซัพพลายเออร์.
สนับสนุนทีมขาย.
จัดทำข้อมูล และ เอกสารต่างๆ เช่น เปิด PO. รายละเอียดของสินค้าแต่ละ.
แสดงจำนวนข้อมูลในสต๊อกสินค้าที่ปรับยอดแล้วดูแลการจัดการ.

฿40,000 - ฿50,000, commission paid with salary


Experience:
3 years required
Skills:
Sales, Market Analysis, English, Thai
Salary:
฿40,000 - ฿50,000, commission paid with salary
The role of Business Development and Marketing Manager works to achieve an organization's market position and achieve financial growth. This position translates long-term strategic goals into building client relationships, identifying business opportunities, negotiating and closing business deals, and maintaining knowledge of current and future market trends.
The main duties of Business Development and Marketing Manager can be summarized as follows:
New Business Development.
Prospect for potential new clients and turn this into businesses.
Organize high profile marketing events that fits with clients interests and perceive value in the event.
Meet potential clients by growing, maintaining, and leveraging your and organization's network.
Research and build relationship with new and existing clients.
Plan approaches and pitches.
Work with team to develop proposals that speaks to the client's needs, concerns, and objectives.
Propose pricing the solution/service.
Know how to use web-base and App to monitor and increase sales opportunities.
Present the high level of quality and professional image.
Adhere to high morale and ethics standard.
Client Retention.
Focus on value created to clients rather than sales volumes.
Understand values that organization's services and products can add to the client.
Present new products and services and enhance existing relationship.
Marketing Planning.
Attend industry function and provide feedback and information on market and creative trends.
Identify opportunities for campaigns, services, and distribution channels that will lead to an increase in sales.
Create marketing events and other marketing activities to strengthen products' brand positioning.
Establish brand communications to clients and other stakeholders.
Management and Research.
Prepare Weekly and Monthly Business Development report.
Lead the team of sales and marketing staff.
Align department strategies with organization strategies.
Live an organization's values and business principles.
This position requires at least a bachelor's degree and 3-5 years of sales and marketing experience is a must. An MBA and Master Degree in related fields is often requested as well.
Other Skills and Qualifications.
Networking, Persuasion, Prospecting, Public Speaking, Research, Writing & Communication, Closing Skills, Prospecting, Sales Planning, Microsoft Office.



Experience:
3 years required
Skills:
Accounts Payable, Accounts Receivable, Taxation, English
Plan B Media is a leading media company offering an extensive range of Out-of-Home media solutions with the most expansive footprint of all key strategic locations throughout Thailand and ASEAN countries that effectively cater to different customer needs and reach all target audiences.
We are hiring a Senior Accountant with at least 3 years of working experience. To mainly handle accounting, AP, AR, and taxation.
Handle to accounting monthly close.
Prepare, collate and translate accounts payable (AP) documentation including all payments to suppliers and staff.
Send out accounts receivable (AR) documentation including invoice and receipt.
Perform monthly calculation and prepare WHT, VAT, reconciliation.
Prepare tax return such as PND. 3, 53, 54, 36.
Financial Statement Closing Process will be a great advantage but not necessary.
Manage all account reconciliations and resolve accounting discrepancies.
Other tasks as assigned.
Bachelor's Degree in Accounting.
At least 3 - 5 years working in Accounting or Audit firm.
Strong background in Accounting Standard, understand in all accounting processes.
Proficiency in English communication is advantage.



Experience:
No experience required
Develop Program, script or use audit tools (e.g IDEA) to retrieve information from the Bank System, EDW or Teradata Databased based on the criteria defined by supervisor to support operations of internal auditor.
Run Program/script to generate routine or ad-hoc reports to support operations of internal auditor.
Perform data integrity review as assign by supervisor.
Bachelor s Degree or higher in any relating to banking business.
3-5 years of total working experience MIS.
Computer literacy esp in SQL commands & IDEA scripting with complex conditions.
Ability to use and programming BI tools i.e.Power Query,Power BI,Tableau.
Good command of Thai and English.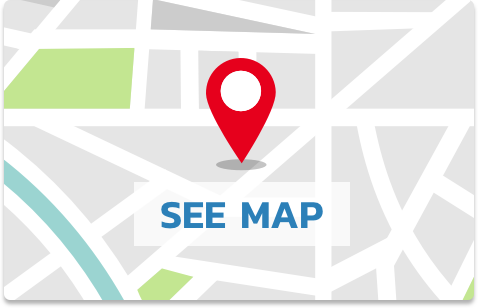 B.Grimm
18th Floor, Dr. Gerhard Link Building, 88 Krungthepkreetha Road, Huamark, Bangkapi, Bangkok
Benefits
Dental Insurance
Health Insurance
Five-day work week
Job training
Social Security
Learning & Development Opportunities
Maternity leave
Provident fund
Professional development
Life Insurance