Company overview
Industry:
Energy / Power / Water
Website:
www.bgrimmgroup.com
B.Grimm Group is a multinational conglomerate founded in 1878, based in Bangkok, Thailand. The large-scale conglomerate is active in energy, building & industrial systems, healthcare, lifestyle, real estate, transport, and emerging digital technologies; with 22% annual growth in recent years. We see ... Read more
Why join us: บริษัทฯ ของเราประกอบด้วยบุคลากรที่หลากหลาย ทั้งพนักงานชาวไทยและชาวต่างชาติ ผู้จัดการ วิศวกร ผู้หญิงและผู้ชาย หลากหลายเชื้อชาติ ศาสนา และอายุที่แตกต่างกัน แต่สิ่งที่เรามีเหมือนกันคือ ความโอบอ้อมอารีซึ่งเป็นความปรารถนาให้ผู้อื่นมีความเป็นอยู่ที่ดีและมีความสุขอย่างแท้จริง ซึ่งในวัฒนธรรมองค์กรของกลุ่มบร ... Read more
There are no jobs for this company. Below are the jobs that you might be interested in.
Upload your resume.
Get found by the Employers.



Experience:
1 year required
Skills:
Sales, Microsoft Office, English
รักษาฐานลูกค้าเก่า และขยายฐานลูกค้าใหม่.
จัดทำเอกสารงานขาย เช่น Packages, Quotation.
จัดทำ Weekly Report รายงานการเข้าพบลูกค้า.
จัดส่ง Report ใบมอนิเตอร์ให้กับลูกค้าที่ตนดูแล.
ประสานงานภายในองค์กร และประสานงานลูกค้าหลังการขาย.
เพศหญิง อายุ 24-28 ปี.
วุฒิการศึกษาปริญญาตรี สาขาการตลาด หรือสาขาอื่น ๆ ที่เกี่ยวข้อง.
มีประสบการณ์ในงานขายโฆษณาอย่างน้อย 1-2 ปี.
มีบุคลิกภาพดี มีมนุษย์สัมพันธ์ดี ชอบการเข้าสังคม และควบคุมอารมณ์ได้ดี.
มีทักษะด้านการสื่อสารดี มีความละเอียดรอบคอบ.
มีทักษะการใช้โปรแกรม MS Word,MS Excel, PowerPoint.
หากมีรถยนต์ส่วนตัวจะได้รับการพิจารณาเป็นพิเศษ.

฿25,000 - ฿35,000, negotiable


Experience:
1 year required
Skills:
Digital Marketing, SEO, English
Salary:
฿25,000 - ฿35,000, negotiable
Combining two exciting worlds of Human Capital and People Development Industry together with Digital Media, Digital Media Market is responsible for deliberating planning and goal setting of digital campaign, developing brand awareness and online reputation, managing content, managing SEO and generating of inbound traffic, and cultivating business leads and sales.
Digital Media Marketer is a highly motivated, creative with experience and a passion for connecting with existing and future customers by developing a deep-sense of customer needs and how to meet their demands. As well as, Digital Media Marketer has a direct influence to build a company brand awareness by providing contents that valued by our audiences.
Digital Media Marketer duties include:
Manage, create and publish relevant, original, high-quality content.
Create a regular publishing schedule.
Plan and strategize digital media strategy and execution through an integration of various social media channels such as Facebook, LinkedIn, Twitter, and others.
Promote content, corporate events, and company products and services through social advertising.
Other duties include: brand development, identify target customers, set-clear objectives, visual design and web development strategy, content strategy, promotion strategy, engagement strategy, conversation strategy, and measure and analyze to establish ROI.
Bachelor or Master degree in business management, marketing management is preferred.
Hand-on, flexible, and able to keep up with the recent trend of professional business marketing practices and campaign.
Strong analytical skills, both quantitative and qualitative.
Good personal skills and confident when dealing with senior executive.
Excellent organizational, interpersonal, verbal and written communication skills.
Intellectual curiosity, seeking opportunities to develop new skills.
Flexibility, adaptability and the ability to work under tight deadlines, changing client needs in the small but fast moving organization.
Superior organizational skills and excellent attention to detail.



Experience:
3 years required
Skills:
Budgeting, Finance, Microsoft Office, English, Thai
Responsible for several business development operations, including assist with finance and budgeting, client matter management, key client development/relationship, research, proposals, and promotional materials to support the Practice Group s business initiatives.
Support Practice Group on administrative/logistic tasks and data entry, manage firm related events, assist with legal project management, and coordinate as necessary.
Participate in Practice Group strategy meetings and perform other tasks as assigned by supervisors, Management, and Practice Group Partners.
Assist with both internal and external training, including preparing materials, coordinating within the Practice Group on training schedules, participants, and related activities.
Monitor and administer internal database platform and make recommendations for improvement.
This job description can be changed or modified without prior notice and as business demands dictate.
Male or Female, age 28-35 years old.
Bachelors degree in Business Administration, Marketing, Finance, Economics or any related field.
At least 3-5 years of work experience in finance and budgeting processes, marketing, and personal development area.
Understanding of business function as well as team management at both the strategic and operational levels.
Interest in firm-related innovation and technology is preferred.
Good written and spoken Thai and English, with the ability to translate.
Enthusiastic, proactive attitude, with team spirit and passion for dealing with people at all levels.
Ability to prioritize and handle multiple tasks to meet deadlines.
Keen attention to details and effective organizational skills.
Good working knowledge of MS Office applications (e.g. Excel, Word, Outlook, PowerPoint).
Ability to anticipate work needs and follow through with minimum direction, follow up on own initiative.

commission paid with salary


Experience:
5 years required
Skills:
Sales, Good Communication Skills, Management, English
Salary:
negotiable, commission paid with salary
ให้ข้อมูล ขายสินค้า ปิดการขาย พบลูกค้าโดยตรง ทางโทรศัพท์ หรือทาง E-mail.
จัดการสรรหาตัวแทนขายตรง และตัวแทนออนไลน์ รวมถึงกำหนดวัตถุประสงค์ของแบรนด์ที่ได้รับมอบหมาย ตรวจติดตามผล สรุปนำมาวิเคราะห์.
ประกาศนำเสนอ อัปเดตให้ความรู้กับตัวแทนขายตรงและตัวแทนออนไลน์ เกี่ยวกับข้อมูลสินค้า.
ดูแลงานขาย รับผิดชอบการขาย ผ่านตัวแทนขายตรง และตัวแทนออนไลน์ เพื่อให้บรรลุเป้าหมายการขายตามที่บริษัทกำหนดไว้.
ขยายฐานลูกค้าของบริษัท.
ร่วมวางแผนด้านการขายและกิจกรรมส่งเสริมการขายร่วมกับฝ่ายการตลาด.
ศึกษาข้อมูลข่าวสารแบรนด์คู่แข่ง เพื่อนำมาวิเคราะห์ร่วมกับฝ่ายการตลาดเพื่อปรับกลยุทธ์แผนการขายให้มีประสิทธิภาพยิ่งขึ้น.
ดูแลรักษาฐานลูกค้าเก่าที่มี และสรรหาตัวแทนขายตรงใหม่ เพื่อขยายช่องทางการขายให้เพิ่มขึ้นอย่างต่อเนื่อง.
ร่วมออกบูธเมื่อทางบริษัทฯ จัดงาน Event ต่าง ๆ รวมถึงการติดตั้งและจัดเก็บบูธ.
เพศชาย หญิง อายุตั้งแต่ 28 ปีขึ้นไป.
วุฒิการศึกษาปริญญาตรี หรือโท ในสาขาที่เกี่ยวข้อง.
มีประสบการณ์ด้านการขายและวางกลยุทธ์การเกี่ยวกับสินค้าอิเล็กทรอนิคส์ อย่างน้อย 5 ปี และมีประสบการณ์ระดับผู้จัดการอย่างน้อย 2 ปี.
มีความคิดสร้างสรรค์ บุคลิกภาพดี อดทน มีไหวพริบดี มีทักษะในการประสานงาน.
สามารถสื่อสารภาษาอังกฤษได้ดี.
มีทักษะด้านคอมพิวเตอร์ และ MS Excel, Word, Power Point.
ทักษะด้านการวิเคราะห์ข้อมูลทางสถิติ และนำข้อมูลมาใช้ในการวางแผนจะพิจารณาเป็นพิเศษ.

฿66,720 - ฿88,950, commission paid with salary


Experience:
5 years required
Skills:
Sales, Management, Customer Relationship Management (CRM), English, Thai
Salary:
฿66,720 - ฿88,950, commission paid with salary
Summary.
The Inside Sales Supervisor manages and develops Inside Sales Representatives and the Inside Sales Lead Representative to increase sales opportunities, customer relations, volume, and revenue. This position is responsible for meeting both customer shipping needs and business plan results. He/She manages sales performance, resolves service issues, coaches Inside Sales Representatives, acts as a liaison with other UPS functions, directs Inside Sales Lead Representative, and oversees Inside Sales Representatives in establishing pricing and compliance. This position supervises National Inside Sales Representatives, Non-National Inside Sales Representatives, and Inside Sales Lead Representatives and other lead representatives within the department..
Supports Business Plan Goals.
Reviews Total Enterprise Account Management System (TEAMS) data trends (e.g., biggest gaining accounts, declining accounts, etc.) in business segment to advise Inside Sales Representatives on ways to maintain and grow the business.
Reviews business plan goals to develop strategies for achieving those goals.
Assists Inside Sales Representatives in meeting business plan goals by coaching them on how to use sales tools (i.e., the funnel) to develop appropriate strategies that maximize account potential.
Tracks results in TEAMS on an on-going basis and modifies plans to ensure sales goals are achieved.
Acts as a liaison between Inside Sales and other UPS departments (e.g., Marketing, field sales, etc.) to obtain knowledge and resources for Inside Sales Representatives.
Supervises and Develops Others.
Determines employees training needs to produce continuous development plans.
Provides on-going feedback and support to improve performance.
Conducts performance evaluations in a consistent, fair, and objective manner to encourage continuous performance improvement.
Holds others accountable to established performance levels to achieve individual and group goals.
Resolves individual and group performance issues in accordance with UPS s policies and procedures in a timely manner to motivate and foster teamwork.
Manages Inside Sales Representatives' Performance.
Listens to representatives customer calls to evaluate training needs.
Instructs Inside Sales Representatives how to get customers to use available service channels to ensure that customer questions and issues are promptly resolved and to minimize the amount of time spent on service-related issues.
Generates and distributes reports on business plan results and sales statistics (e.g., talk time, calls per hour, etc.) to Inside Sales Representatives so they are able to monitor their own performance.
Uses performance against business plan results, customer feedback, call monitoring, and performance on other sales statistics (e.g., talk time, calls per hour, etc.) to identify examples of outstanding performance and areas needing improvement.
Discusses performance with Inside Sales Representatives and provides individual and group recognition for outstanding achievement to reinforce performance excellence.
Works with Inside Sales Representatives to develop action plans that ensure the achievement of business objectives.
Initiates disciplinary action when Inside Sales Representatives are not following UPS s policies and procedures to ensure compliance.
Identifies and removes barriers hindering Inside Sales Representatives to improve performance.
Manages Inside Sales Lead Representatives' Performance.
Instructs Inside Sales Lead Representative on the knowledge, skills, and abilities needed to improve Inside Sales Representatives sales skills.
Seeks information on Inside Sales Lead Representatives' teaching ability and utility to gauge the Lead s effectiveness.
Provides Inside Sales Lead Representative with feedback on his/her teaching and coaching of representatives to improve Lead s performance.
Works with Inside Sales Lead Representative to ensure that representatives are following policies and procedures.
Initiates appropriate disciplinary actions when representatives under perform to support the business.
Monitors Strategy of Pricing and Contract Compliance.
Reviews Inside Sales Representatives customer contracts to ensure favorable pricing strategies that maximize the business opportunity.
Assists Inside Sales Representatives to ensure they negotiate mutually beneficial contracts and develop appropriate call strategies on complex agreements.
Holds Inside Sales Representatives accountable for managing non-compliant accounts to ensure customers are upholding their contractual agreements.
Communicates Comparative Shipping Products and Services.
Maintains up-to-date knowledge of UPS s products and services to provide accurate information to Inside Sales Representatives when responding to Inside Sales Representatives questions, dissatisfied customer questions, or providing on-the-job training.
Communicates competitor strategies, capabilities, and pricing patterns to Inside Sales Representatives to teach them how to successfully position UPS s products and services.
Examines customer buying trends to identify competitor trends (e.g., changes in competitor strategies, capabilities, pricing patterns, etc.) and to communicate this information to upper management.
Audits Closed Leads.
Accesses the Sales Lead Incentive Management (SLIM) system to research closed leads.
Reviews reasons given for closing SLIM leads to make sure they adhere to policies and procedures.
Instructs Inside Sales Leads to have their representatives reopen and then properly close SLIM leads that were initially closed improperly to maintain adherence to SLIM guidelines.
Possess a Bachelor s Degree in Logistics and Transportations / Marketing / Business or equivalent.
Minimum 5 years of relevant experience in similar capacity.
At least 2 years of successful people management experience in managing Sales, Customer Service/Relations team.
Positive, detailed, results oriented and possess excellent leadership skill to be able to lead a team.
Mature, professional, confident, customer-oriented, passionate, sales driven and highly motivated with the ability to work in a fast paced environment.
Ability to prioritize and handle multiple tasks at any given time.
Team player with excellent interpersonal skills to interact with all levels of stakeholders which includes communicating with the top management.
Possesses excellent verbal and written English communication skills.
Require demonstrated skills in MS Office Programs (MS Word, MS Excel, MS Powerpoint).



Experience:
2 years required
Skills:
Recruitment, Good Communication Skills, Work Well Under Pressure, English
Key Responsibilities:
Handle the end to end recruitment process for the Regional Marketing team (based in Bangkok).
Perform searches and direct approach for qualified candidates according to relevant job criteriaand utilize various recruitment channels and tools.
Support current and future business needs through development, engagement and motivationof employees.
Ensure legal compliance.
Analyze and update salary structure to align internally and ensure competitiveness in the market.
Creating and revising job descriptions.
Support all on-boarding and off-boarding process of employees.
Organize and participate in events to build community and boost awareness.
Recommend new policies, approaches and procedures relating to personnel.
Support the team in other Ad-hoc activities as per needed.
Minimum Bachelor degree in business or related field.
At least 2-3 years of experience in HR.
Experience in recruiting for Digital / Online Marketing is a plus.
Able to deliver results in a tight time frame.
Independent, hardworking and confident self-starter.
Strong organizational skills with proactive personality.
Thai National preferred, with fluency in written &verbal communication skills in English.
Monthly KPI bonus on top of base salary.
Work phone & laptop.
Employee discount codes.
Flexible hours.
Types of leave: birthday, bereavement, personal, business, paternity, maternity.
Medical insurance.
Fitness at Avani Hotel.
eLearning platform.
Freemassages, food and drinks every Friday!.



Experience:
4 years required
Skills:
Fast Learner, Good Communication Skills, High Responsibilities, Work Well Under Pressure, Energetic, English
Performing research and feasibility studies for new SPP, IPP projects and new project opportunities in energy-related business.
Monitoring developments in investment environment, the energy industry, and technological advances.
Assisting in the creation of presentations with progress reports, key developments and key issues for management.
Liaising with key parties involved in project undertaking and assisting in the preparation of documents, paperwork, and presentations as needed for them.
Bachelor s degree in Engineering and Master s degree in Business Management, Finance or related fields.
Minimum 4 years of working experience in Business Development fields.
Ability to work on Financial model.
Inter-personal relationship skills, ability to communicate with people of different cultures and backgrounds.
Organizational and time-management skills.
Fluent in English both written and verbal.
Graduated from the top ten universities in USA, UK will be a big plus.
Goal - oriented, Unity, Learning, Flexible.
Interested person, please submit your resume via the online system:https://careers.gulf.co.th/. or click"APPLY NOW".
All applications will be strictly confidential and will be kept for at least 1 year.
Only shortlisted candidates will be notified.



Experience:
No experience required
Skills:
Market Analysis, Market Research, English
Marketing planning, media planning and budget planning for assigned projects.
Analyse market situation.
Summarize weekly & monthly report.
To motivate & supervise agency & internal business units to develop marketing campaign with the highest potential in term of business result.
Male/Female with Thai nationallity.
Bachelor's degree or higher in Marketing / Mass Communication / Business Administrative or related field.
Candidate must possess at least in bachelor degree, any field.
Fresh graduates with positive attitude are also welcome.
Very active and very good personality.
Be able to start working immediately.
Be able to work 6 days / week.



Experience:
2 years required
Skills:
Accounting, Accounts Payable, Accounts Receivable, English
Responsible for billing and collection of all corporate accounts receivables.
Organize and monitor records of invoices, bills and receipts.
Maintain accurate records of accounts. Set up and maintain customer files.
Maintain monthly accounts receivable aging file.
Prepare intercompany confirmation on monthly basis.
Ensure timely collection.
Conduct credit checks.
Negotiate with clients in non-payment cases.
Prepare monthly, quarterly, annual and ad-hoc forecasting reports.
Ensure high-quality invoicing and collection procedures that comply with policy.
Ensure all team members follow the accounting principles.
Ad hoc work as assign from management.
Thai Nationality, Male/Female, age 25-30.
Bachelors or Master s Degree in Accounting or related.
Minimum 2 years of work experience in Accounting or Finance.
Experiences with A/R function.
Able to work under pressure and meet tight timelines.
Computer proficient (Microsoft Excel).
SAP experience would be an advantage.



Experience:
No experience required
Skills:
Management, Market Research, English
สังกัดบริษัท ฟอร์เวิร์ด ซิสเต็ม จำกัด ดูรายละเอียดบริษัทได้ที่ http://www.forwardsystem.co.th.
ศึกษาตลาดและโอกาสในการทำธุรกิจของ CCTV ทั้งสินค้าของตัวเองและคู่แข่ง.
ทำ Price List.
สนับสนุนเซลส์ในการนำเสนอขายและปิดการขาย CCTV โดยการช่วยออกแบบและ comply specification และสนับสนุนข้อมูลต่างๆในการขาย.
วางแผนการตลาดผลิตภัณฑ์หรือกลุ่มผลิตภัณฑ์ที่ตัวเองรับผิดชอบ.
ตรวจสอบ inventory และสั่งสินค้าที่ตัวเองรับผิดชอบตามแผนการขาย.
จบการศึกษาระดับปริญญาตรีหรือสูงกว่า.
มีความรู้และประสบการณ์ขายและออกแบบระบบ CCTV Solution.
ถ้ามีความรู้และประสบการณ์ในระบบอื่นๆในอาคาร เช่นระบบ Access Control, Building Automation System (BAS), Fire Alarm จะพิจารณาเป็นพิเศษ.
เคยติดต่อประสานงานกับผู้รับเหมา บริษัทที่ปรึกษา บริษัทออกแบบ หรือผู้พัฒนาอสังหาริมทรัพย์.
สามารถสื่อสารด้วยภาษาอังกฤษได้.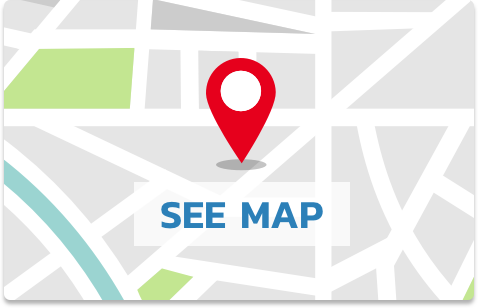 B.Grimm
18th Floor, Dr. Gerhard Link Building, 88 Krungthepkreetha Road, Huamark, Bangkapi, Bangkok
Benefits
Dental Insurance
Health Insurance
Five-day work week
Job training
Social Security
Learning & Development Opportunities
Maternity leave
Provident fund
Professional development
Life Insurance